Located 20 miles north of Detroit, Oakridge Dental Center transcends the banality of a typical dental office by creating a unique and calming spatial experience for its patients and staff. Situated to preserve the large majority of a 2-acre wooded site—portions of which have been sculpted to create sound buffers or collect stormwater—the stand-alone dental office establishes an engaging interplay between interior and exterior, accentuated by the meditative movement of daylight.
Rethinking The Future Awards 2022
First Award | Interiors: Healthcare / Wellness (Built)
Project Name: Oakridge Dental Center
Studio Name: M1DTW
Design Team: Christian Unverzagt, Thomas Affeldt, Kerry Conway, Genevieve Doman
Area: Registration Category 1: Architecture: Healthcare / Wellness (Built)
Registration Category 2: Interiors: Healthcare / Wellness (Built)
Year: 2019
Location: Rochester Hills, Michigan, USA
Consultants: MEP Engineering: MA Engineering; Structural Engineer: Artisan Engineering
Photography Credits: Jeffrey Kilmer (Sheets 1-2), Nev Muftari (Sheets 3-6)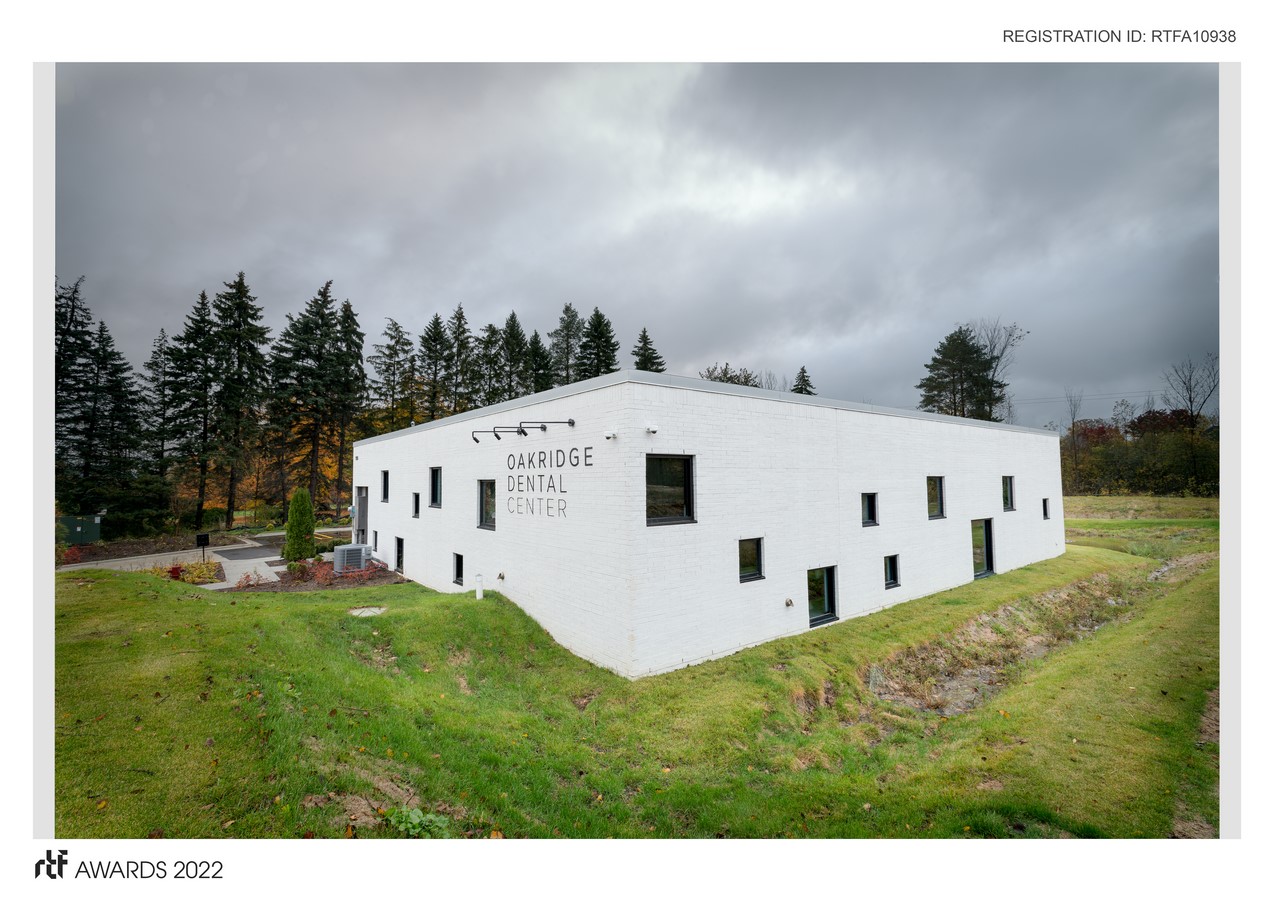 The design encourages a spa-like experience achieved within a constrained budget and in proximity to a busy traffic circle. The unfenestrated north façade serves as a visual buffer to conceal the parking lot from the reception area, which is illuminated by skylights. Thoughtfully placed window openings in several sizes punctuate the south and west façades, sculpting dappled light within the building. From the white brick exterior, the equally proportioned, dark-frame windows produce a rhythmic compositional effect while simultaneously concealing the repetitive dental operatory units inside. From within each operatory, a pair of windows frame a motion picture of exterior views: of tree limbs, birds, grassy berms, passing clouds—without a hint of the nearby cars.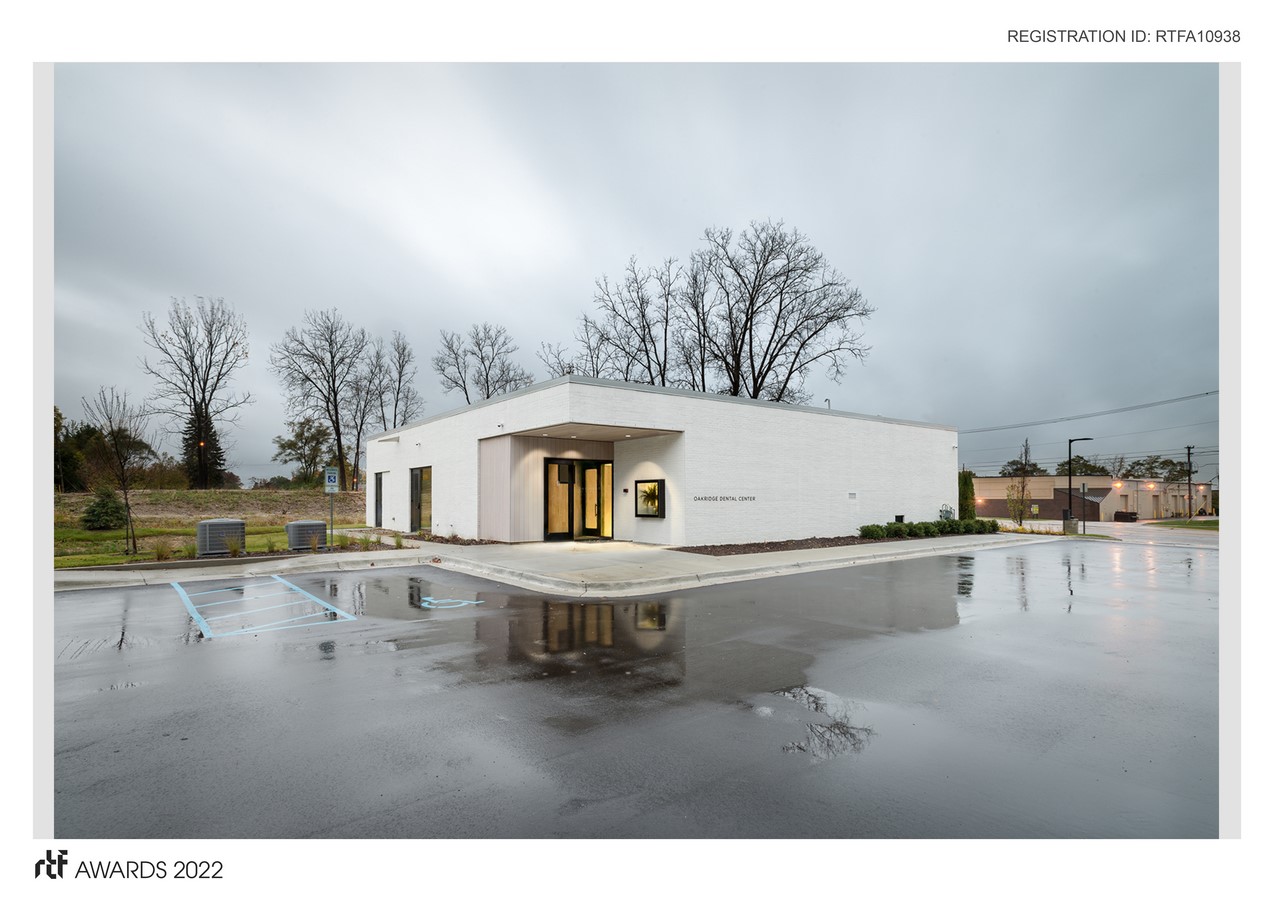 From the exterior, a restrained material palette creates striking contrast between the building and its surrounding landscape. Norman-sized face brick with a soft-white, mineral paint finish gives the building a muted presence from afar that transforms to reveal a textured tactility as one approaches. The main entrance, situated on the northeast corner, draws visitors into a wood-clad recess in the office's simple box-like form. This quiet portion of the site announces entry and provides shelter.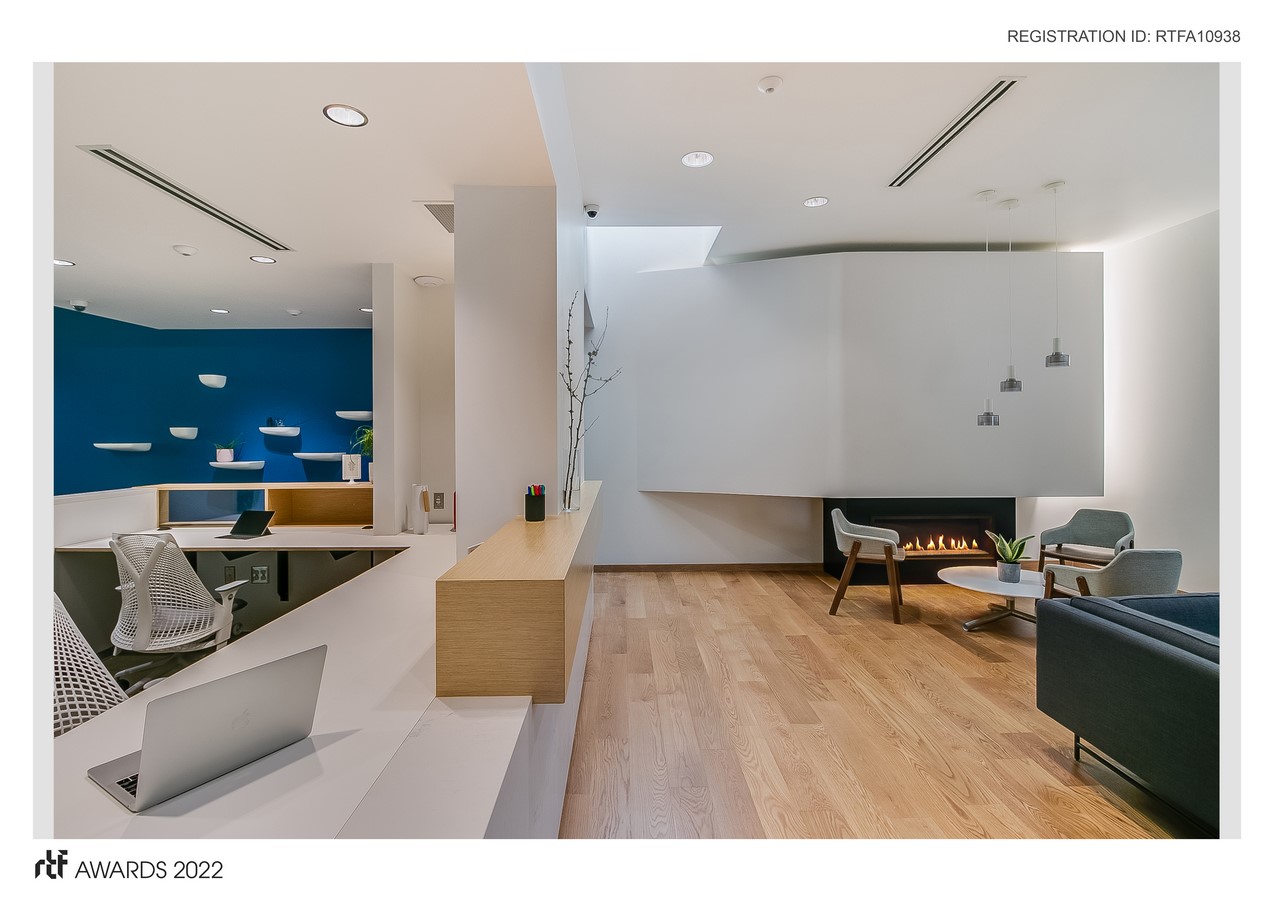 The interior character, in contrast, surrenders to materiality and color. A white oak wood lining within the vestibule transitions to the floor in the waiting area. A matte, richly painted blue defines the sterilization and lab spaces, and distinguishes the operatories.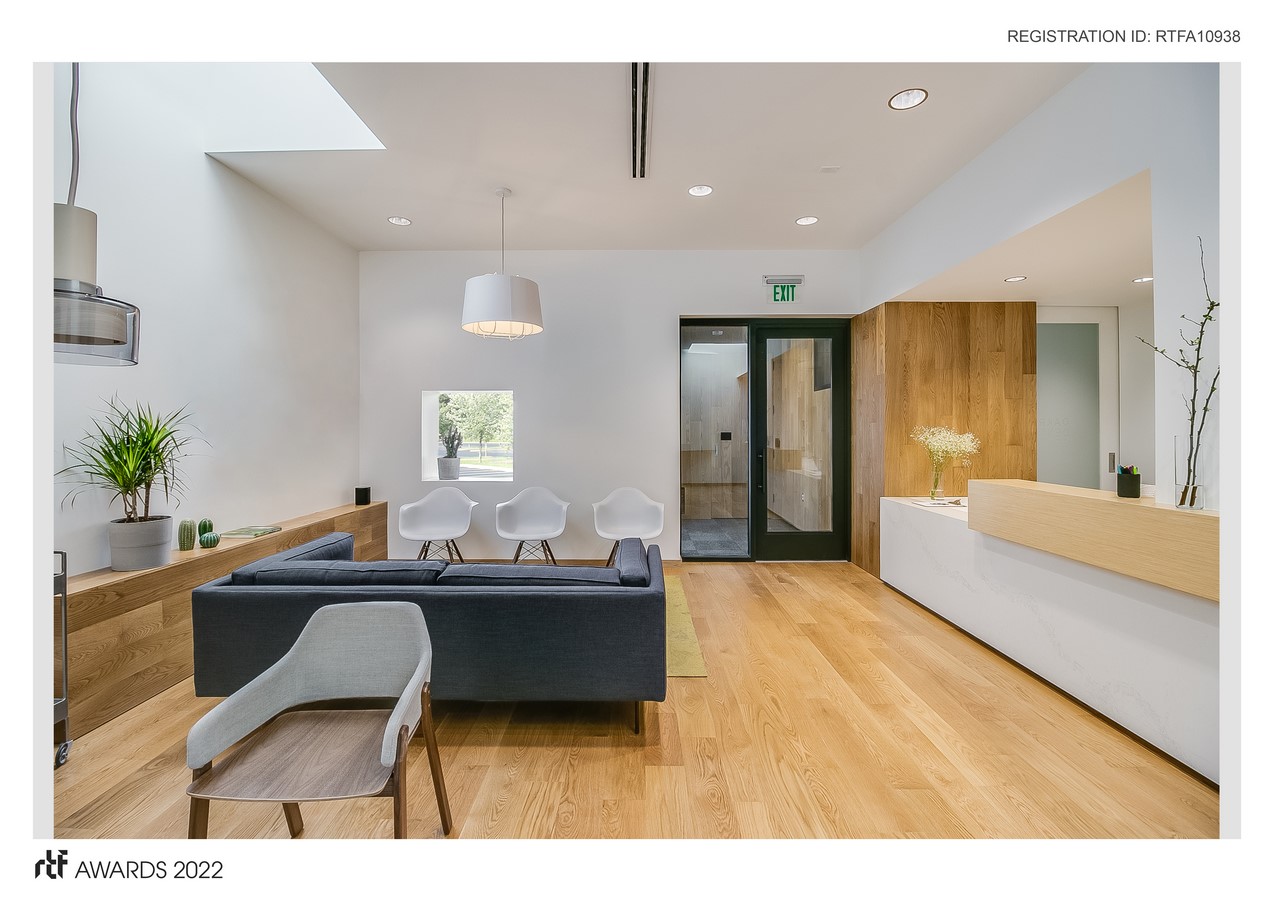 Design makes strategic use of support spaces to maintain a compact footprint and preserve the generous qualities in publicly experienced areas while ensuring all staff have access to natural light throughout their work day. Moving around the core, one experiences portals of daylight from the perimeter and above in a choreographed series of interactions with nature—and a sentient, animated alternative to the landscape artwork one might be accustomed to gazing at within a typical dental office.