Waonton Restaurant (A Cantonese Wonton Noodle Soup Restaurant) is a conceptual public building that is located in Lapangan Anta, Siwalankerto, Surabaya, Indonesia. Located in an urbanized area, surrounded by housings and shops, this building's main aim is to create an iconic yet eye-catching building.
Architecture, Construction & Design Awards 2020
First Award |  Pop-ups and Temporary (Concept)
Project Name: Waonton Restaurant
Studio Name: Haydian Susanto
Design Team: Haydian Susanto
Area: Public
Year: 2018
Location: Lapangan Anta, Siwalankerto, Surabaya, East Java, Indonesia
Photography Credits: Haydian Susanto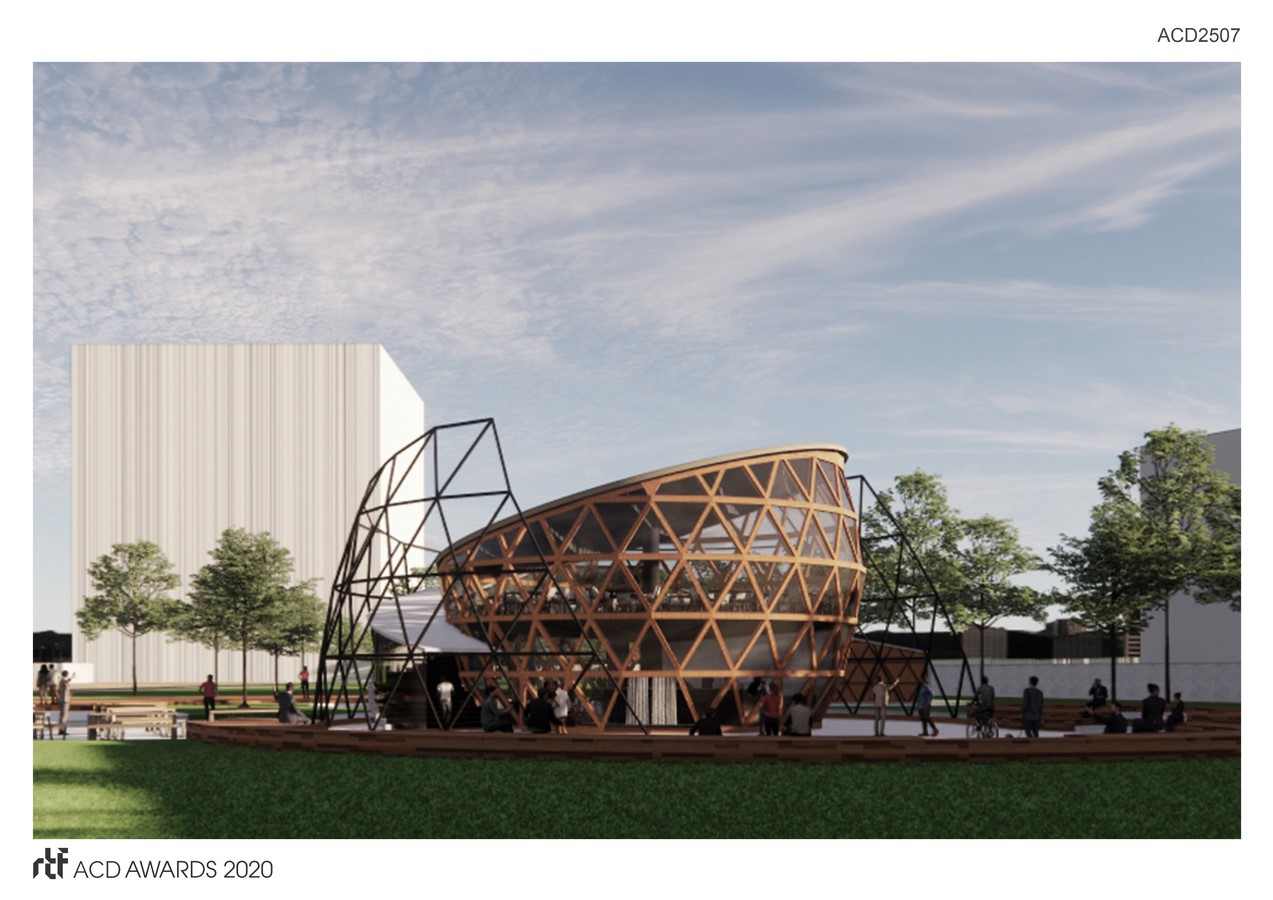 The facade itself is constructed by timber logs (with supported steel inside the timber logs) to create an impression of timber. The bonding of triangular structures of timber creates an impression of the strength and opportunity of timber.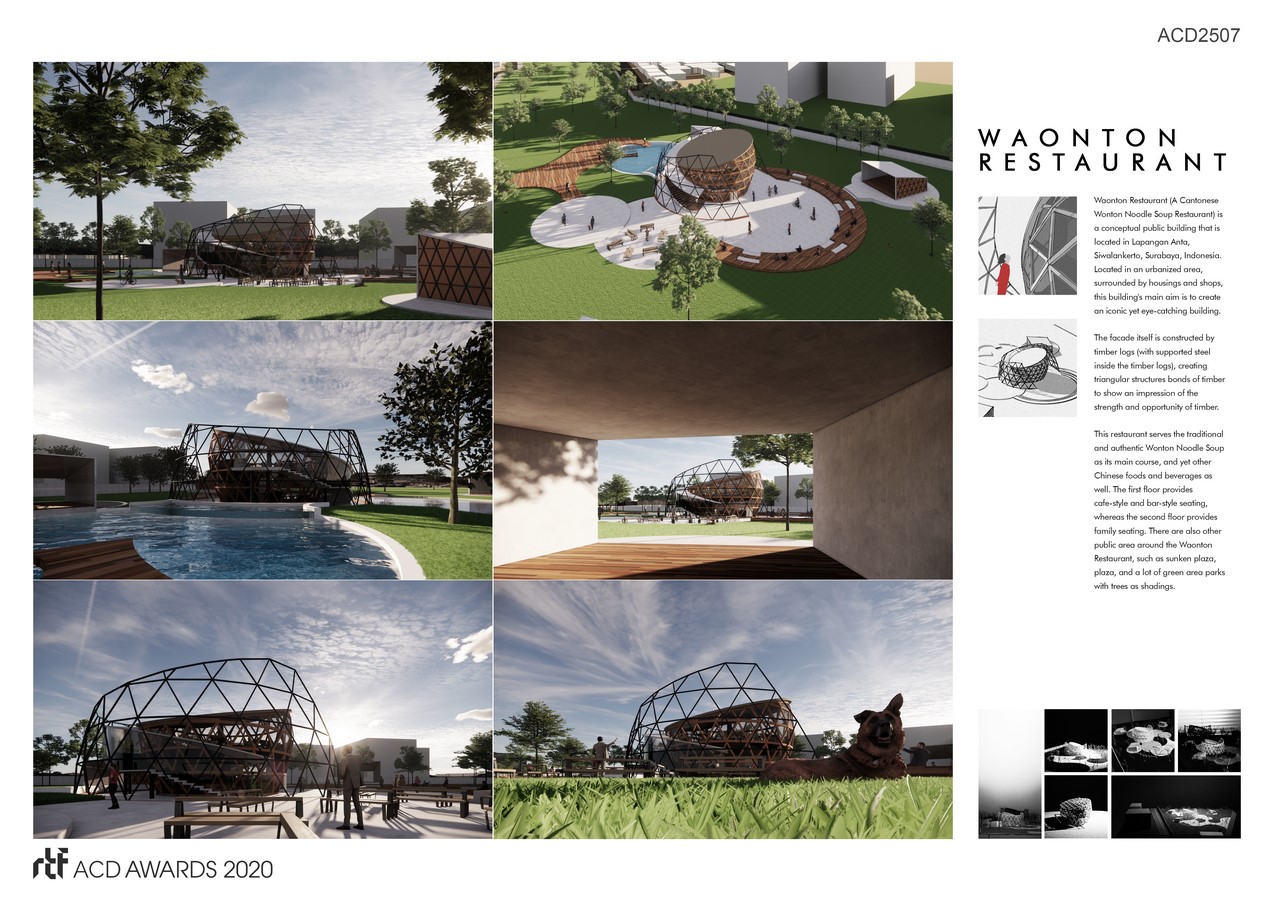 This idea is actually based on the fact that Indonesia is quite fame for its woods and forests. Other aims, such as glass usage between the triangular timbers is to create an opened and public impression.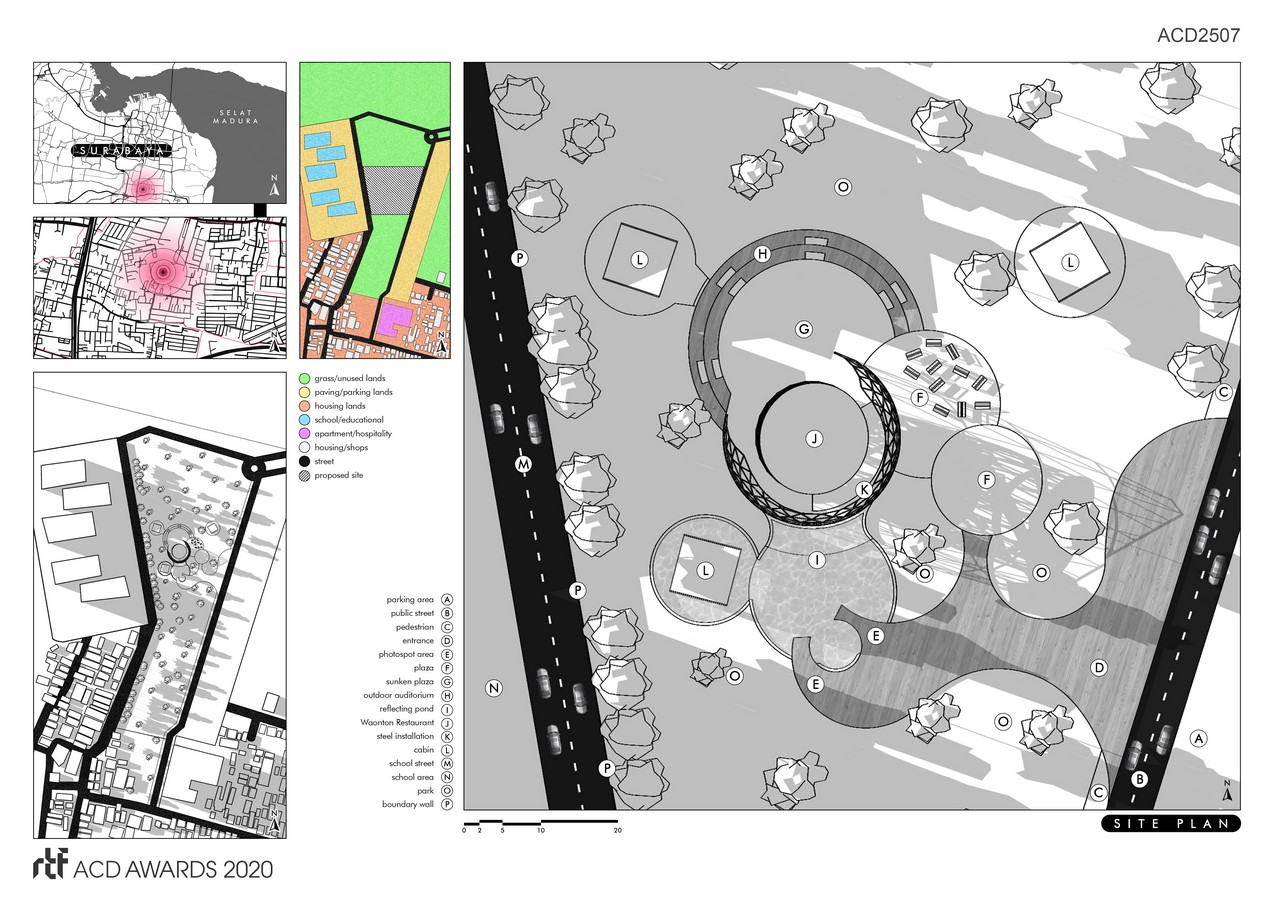 About the function, this restaurant serves the traditional and authentic Wonton Noodle Soup as its main course, and yet other Chinese foods and beverages as well. The first floor provides cafe-style and bar-style seating, whereas the second floor provides family seating.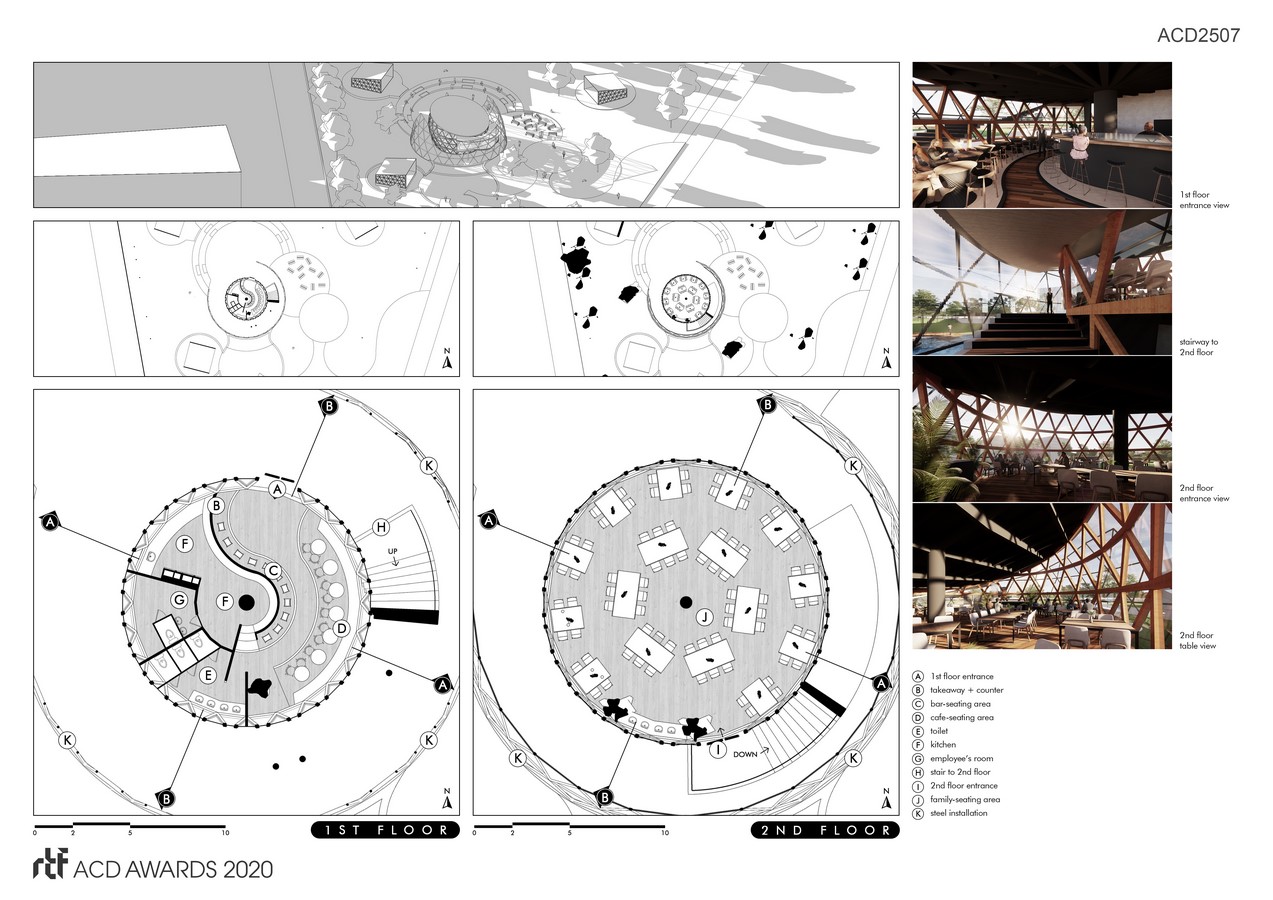 There are also other public area around the Waonton Restaurant, such as sunken plaza, plaza, and a lot of green area parks with trees as shadings.