Set out on New Capital's most prominent locations, at the financial and governmental district; SOLAS is privileged with open spacious views overlooking the Presidential garden and headquarters benefiting from natural light in every corner most hours of the day.
Architecture, Construction & Design Awards 2020
First Award |  Office building (Concept)
Project Name: Solas Office Building
Studio Name: Distance Studio Consultants "DSC"
Design Team: Distance Studio Consultants "DSC"
Area: 23,159 square meters
Year: 2019
Location: New Administrative Capital, Egypt
Consultants: Distance Studio Consultants "DSC"
Photography Credits: Distance Studio Consultants "DSC"
Other Credits: N/A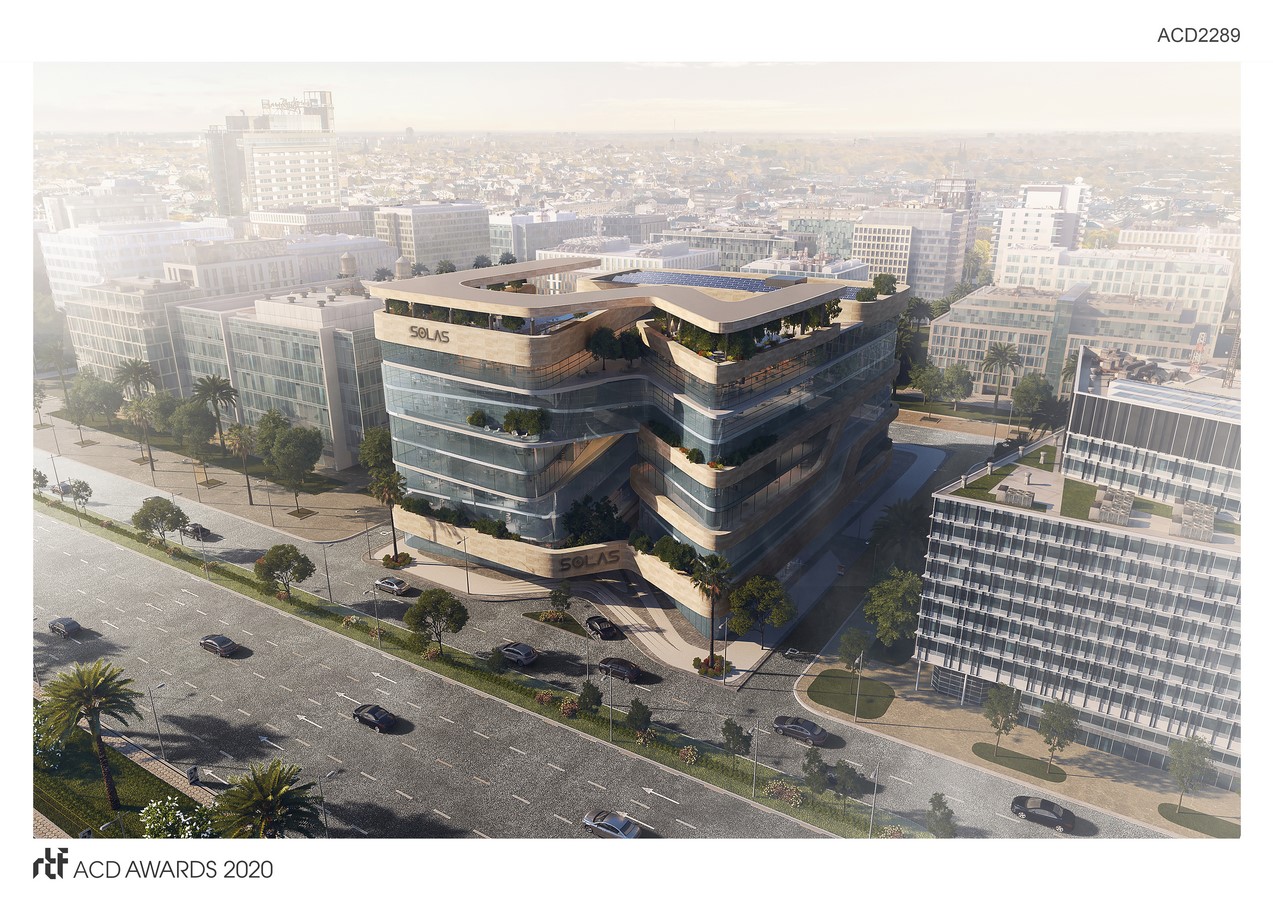 Over a land area of 8,000 square meters, Vow Developments are developing a new Office Building that plays an important role in the successful definition of the central part of the New Capital. With a total built-up area around 23,159 square meters, the building offers luxurious office spaces and employees entertainment spaces.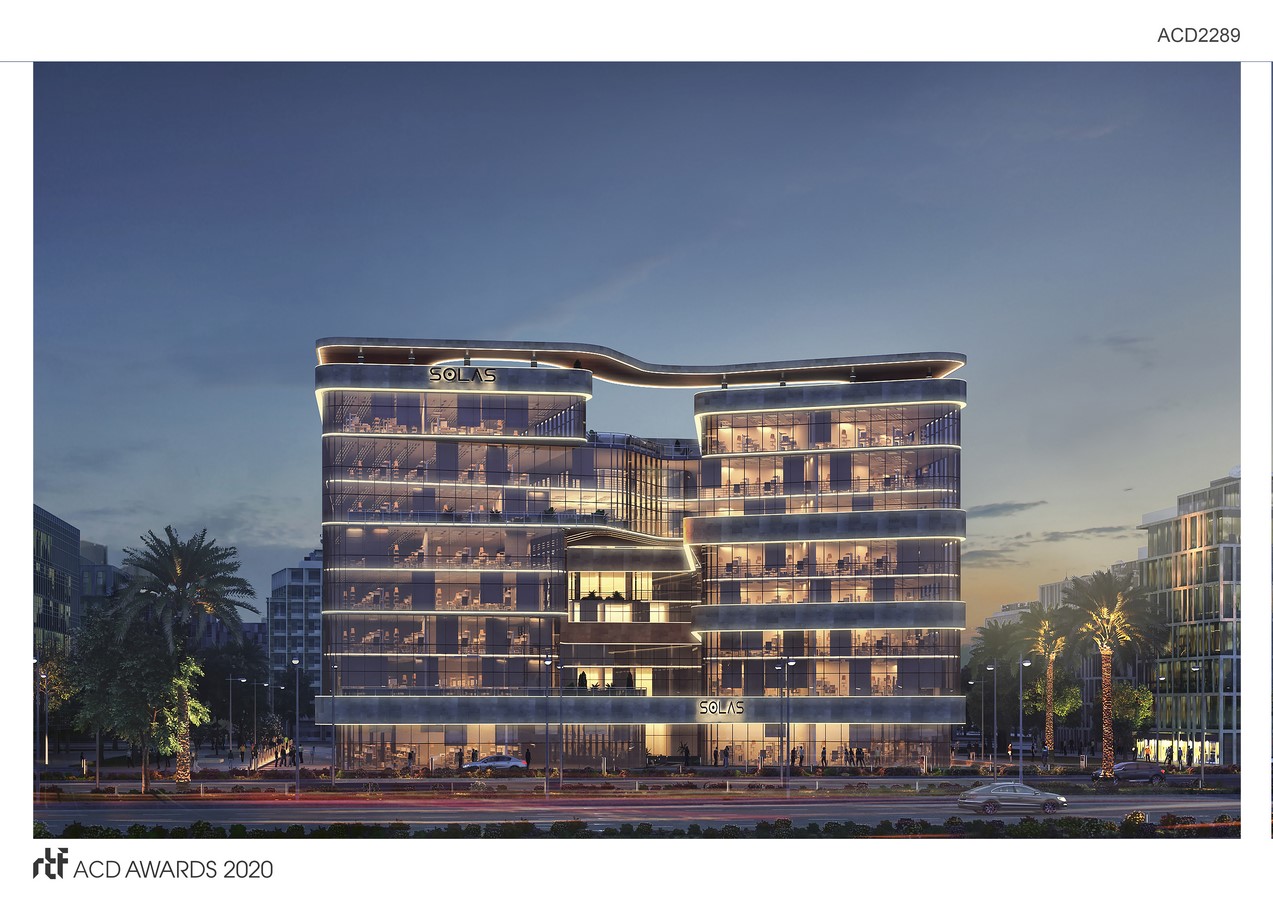 All of the offices are fully-finished and fitted with electricity, water, wastage, and network cables. The entire building is serviced with Wi-Fi internet and central Air Conditioning and includes state-of-the-art conference and meeting rooms, a business center, lounges, break areas, and self-service kitchenettes.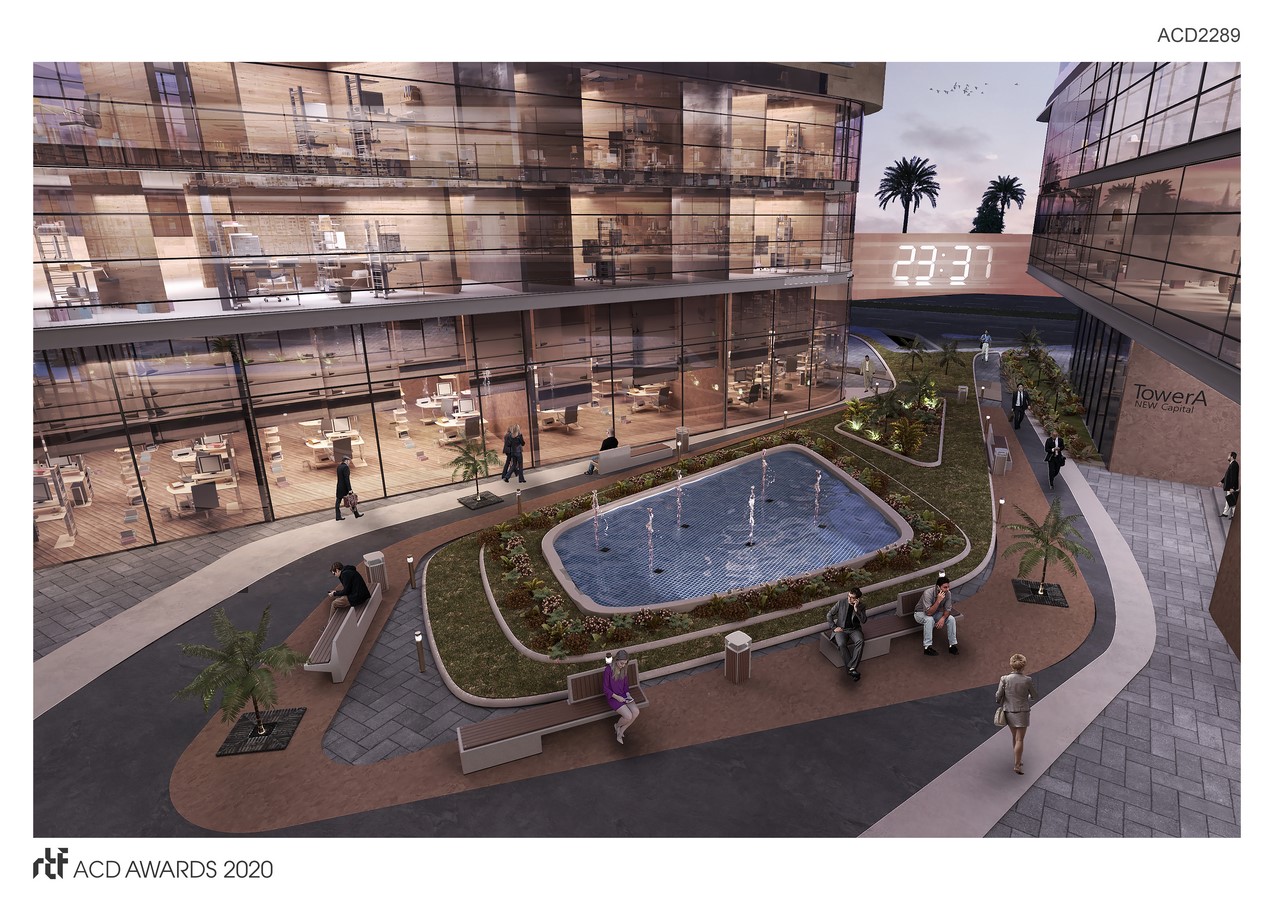 Each of SOLAS's two buildings includes a ground floor, 7 upper floors, and two basement floors dedicated to parking spots for business executive. The rooftop is home to a relaxing terrace that's perfect for coffee breaks, informal meetings, and small networking events. Powered with solar energy, the building also includes electric generators and a water reserve tank for emergencies. Find the perfect office for your business and unlock opportunities for the future.
SOLAS workplaces are more than a desk and a chair in an enclosed room; it's a place where the Client and his employees spend most of their day and are expected to be profusely productive. We believe that the Client's personal workplace plays a most crucial role in his success. That's why we deliver workplaces that are inspired by a lifestyle and designed around the client, his needs, his dreams, and his aspirations.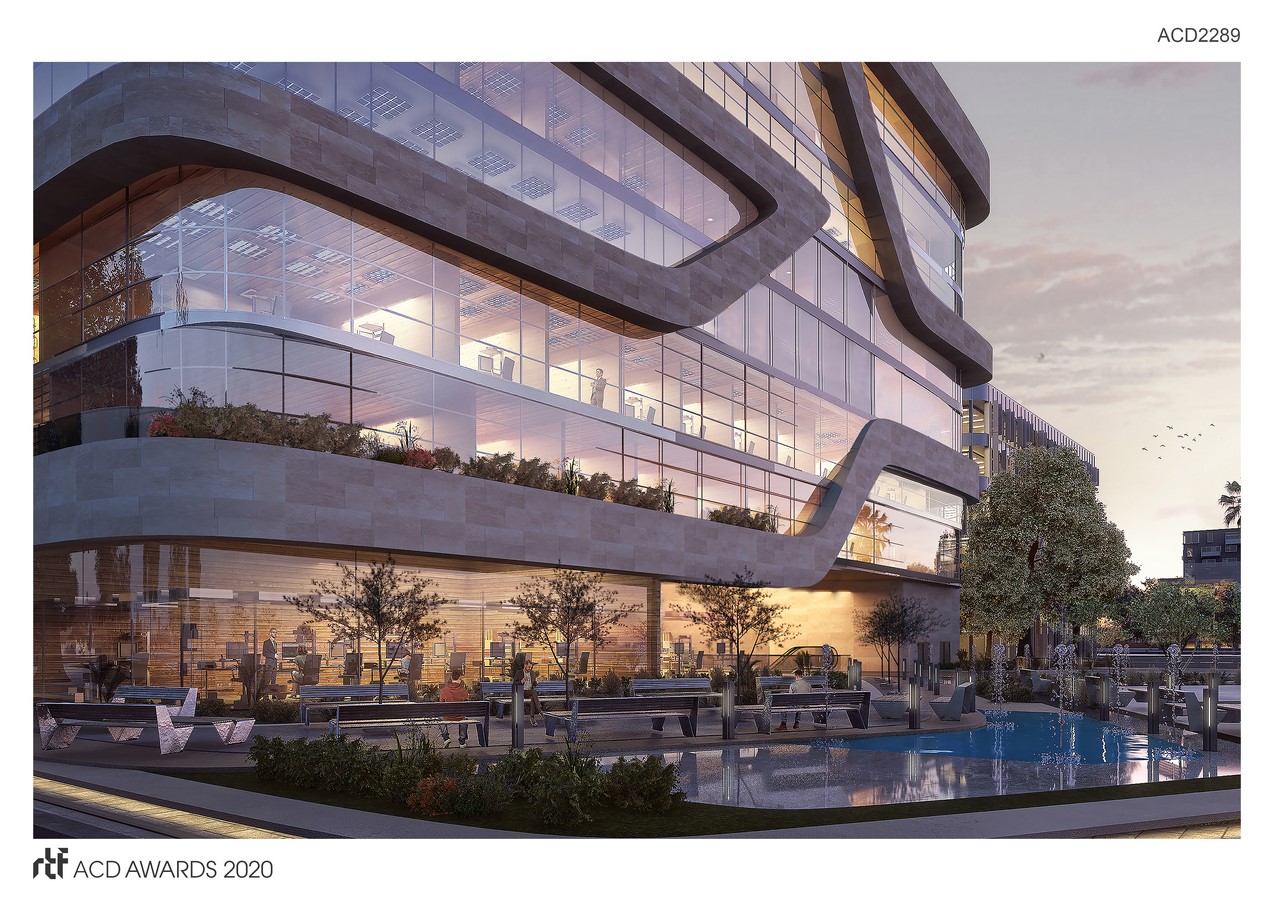 At SOLAS, we created an entirely new workplace concept that revolves around the spirit of light. We created vibrant spaces and bright offices that infuse light to inspire life, offering an aesthetic balance between the business needs and wellness essentials. The Client and his employee's well-being is catered for in every sense. We made sure that the sun shines directly into every workplace, public space, and meditation space. With the right balance of natural light and warmth, we created soothing moods that heal the soul and boost your energy and productivity levels.
SOLAS incorporates the highest safety and security standards and is monitored round-the-clock by CCTV. Fitted with a smart Building Management System, the entire building includes smoke detectors, ventilators, alarms, and fire-fighting systems that are monitored and controlled remotely. A renowned security firm has also been commissioned to provide on-premise security personnel and added safety measures.