Piece of urban furniture inspired by marine life, capable of awakening emotions in urban and natural environments.
Global Design & Architecture Design Awards 2021
Second Award | Category: Furniture Design
Project Name: WHALE TALE BENCH
Project Category: Furniture Design (Built)
Studio Name: QZ URBAN FURNITURE
Design Team:  ENRIQUE MÍNGUEZ ROS (DESIGN ENGINEER),
ENRIQUE MINGUEZ  MARTÍNEZ (ARCHITECT)
Area: URBAN FURNITURE
Year: 2020
Location:  SPAIN
Consultants:
Photography Credits:  DAVID FRUTOS / ENRIQUE MÍNGUEZ ROS
Text Credits:  ENRIQUE MÍNGUEZ ROS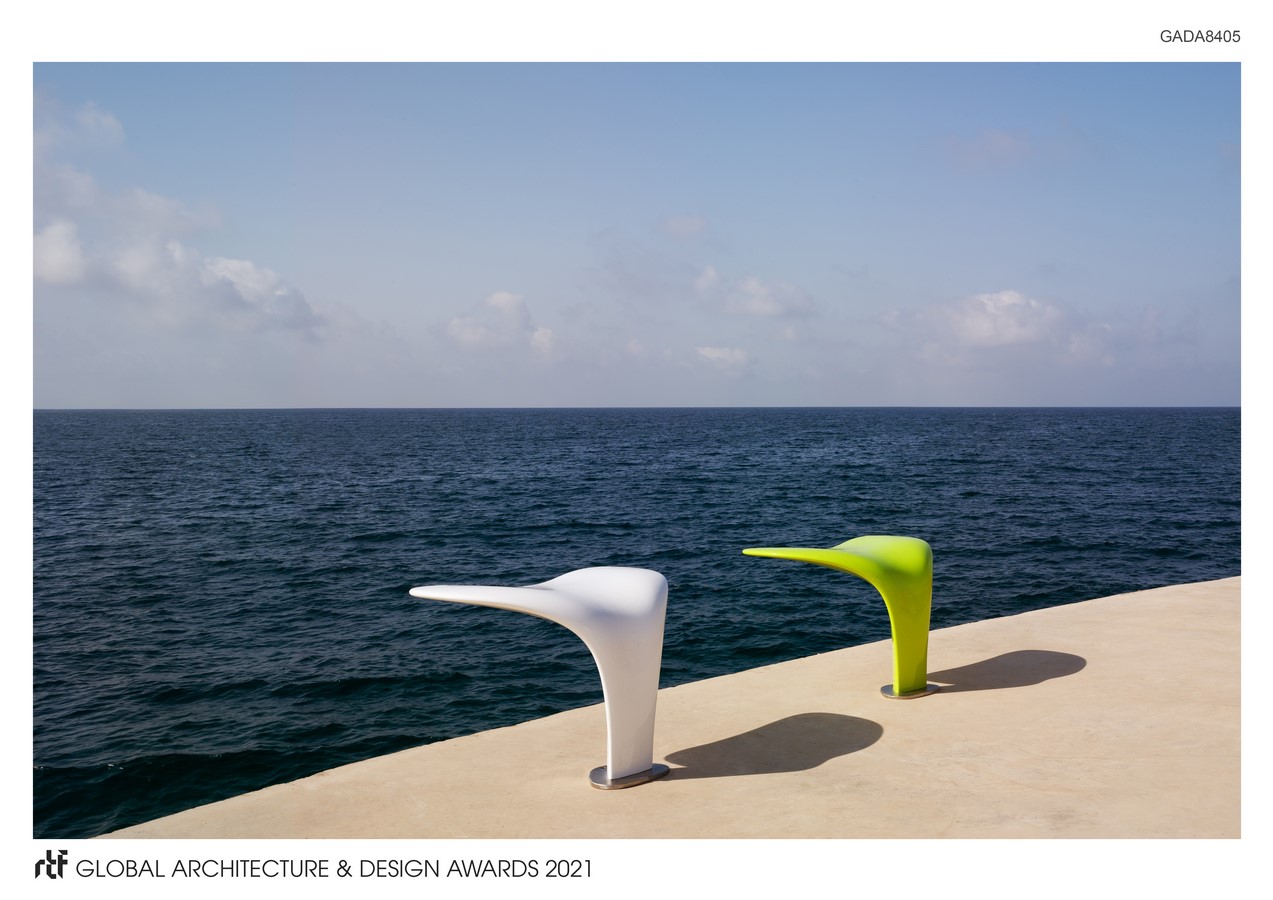 Elegant and sober bench, organic shapes that not only fulfills the function of seat, it also provides an aesthetic value when it is placed in the urban space: seafronts, ports, parks, squares, streets and boulevards.
When the bench is not occupied, its soft undulating shapes make it a sculptural element.
Individual seat that by aggregation allows the composition of lines of benches or groups.
Its minimalist, modern and functional design has been reduced to the minimum expression: a single support.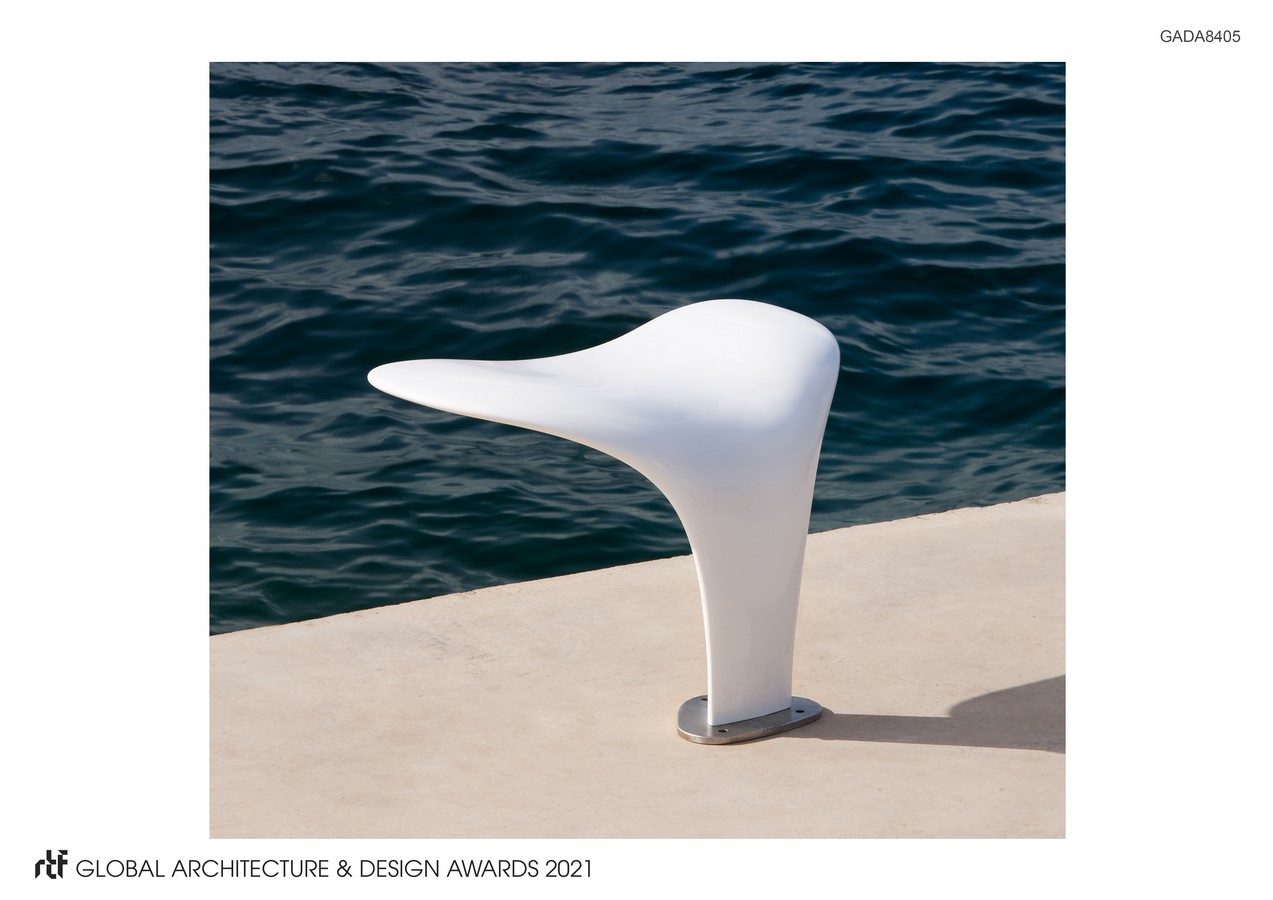 Available in three finishes:
– Fiberglass painted thick between 8 and 12 mm.  Interior reinforced with high density compact laminated wood frame.
– Fiberglass painted thick between 4 and 8 mm. Interior reinforced with polymer concrete.
– Concrete finish, reinforced with fibers of very high performance and great plasticity, which gives it a great rigidity.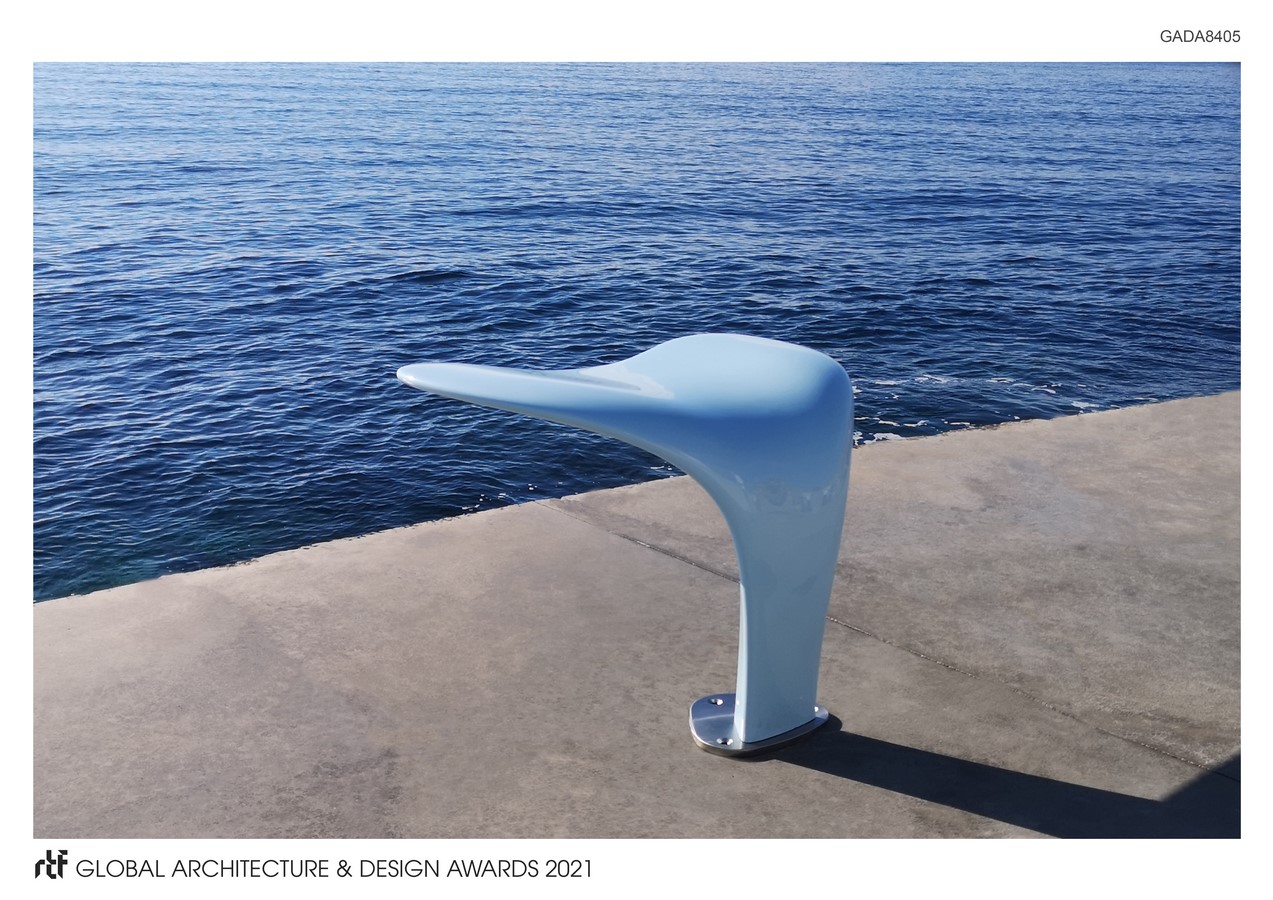 The base of the piece, it is triangular in shape and with a maximum side of 160 mm, it is supported or recessed to the floor by an AISI 304 stainless steel anchor plate, satin finish.
The available colors are glitter white, fluorescent green, sky blue, overseas blue and anthracite grey.