The wall-free house is an experience of a movement between the inner and outer layers and the creation of a transparent boundary. In fact, this place has changed the patterns and made a manageable privacy so it has the ability to reverse the Imprisonment by enclosure or frame, it tries to introduce sky into the space as a gift. Having a Porous shell in the building elevation can join the architecture and the city, a boundary between inside and outside, in addition of having the architectural role and aesthetics it has the possibility to enter the light and improve the ventilation of the space and represent a game of light and shadow.
Global Design & Architecture Design Awards 2021
First Award | Category: Private Residence (Small-Medium)(Concept)
Project Name: Wall free House
Project Category: Private Residence (Small-Medium) (Concept)
Studio Name: Saffar Studio
Design Team: Ahmad Saffar , Marzie Estedadi , Mahsa Gorji , Elahe Azarakhsh
Area: 400 m2
Year: 2019
Location: Alborz, Karaj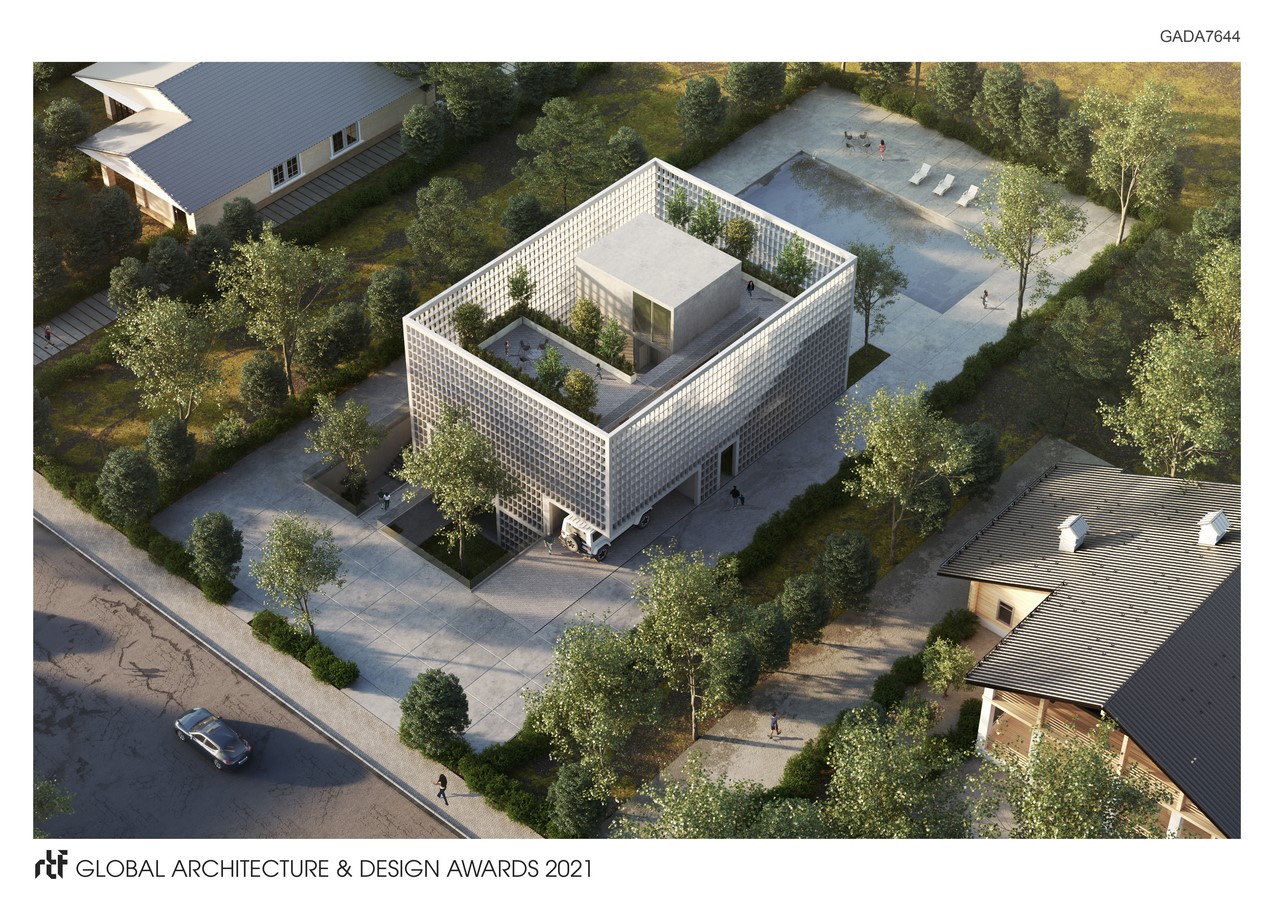 Among these crust and cube forms, we can observe the spaces that create the movement and space discovery and provides an opportunity for the audience to move in a controlled manner between buildings and cities. The corridors which have the sky as their ceilings and try to experience the freedom and avoid being restricted in defined relations and locations for human. Vertical spaces between masses are inviting spaces to the inside and outside of the building, the stairs can give us the possibility to discover the spaces in the middle layer inside and outside of the building.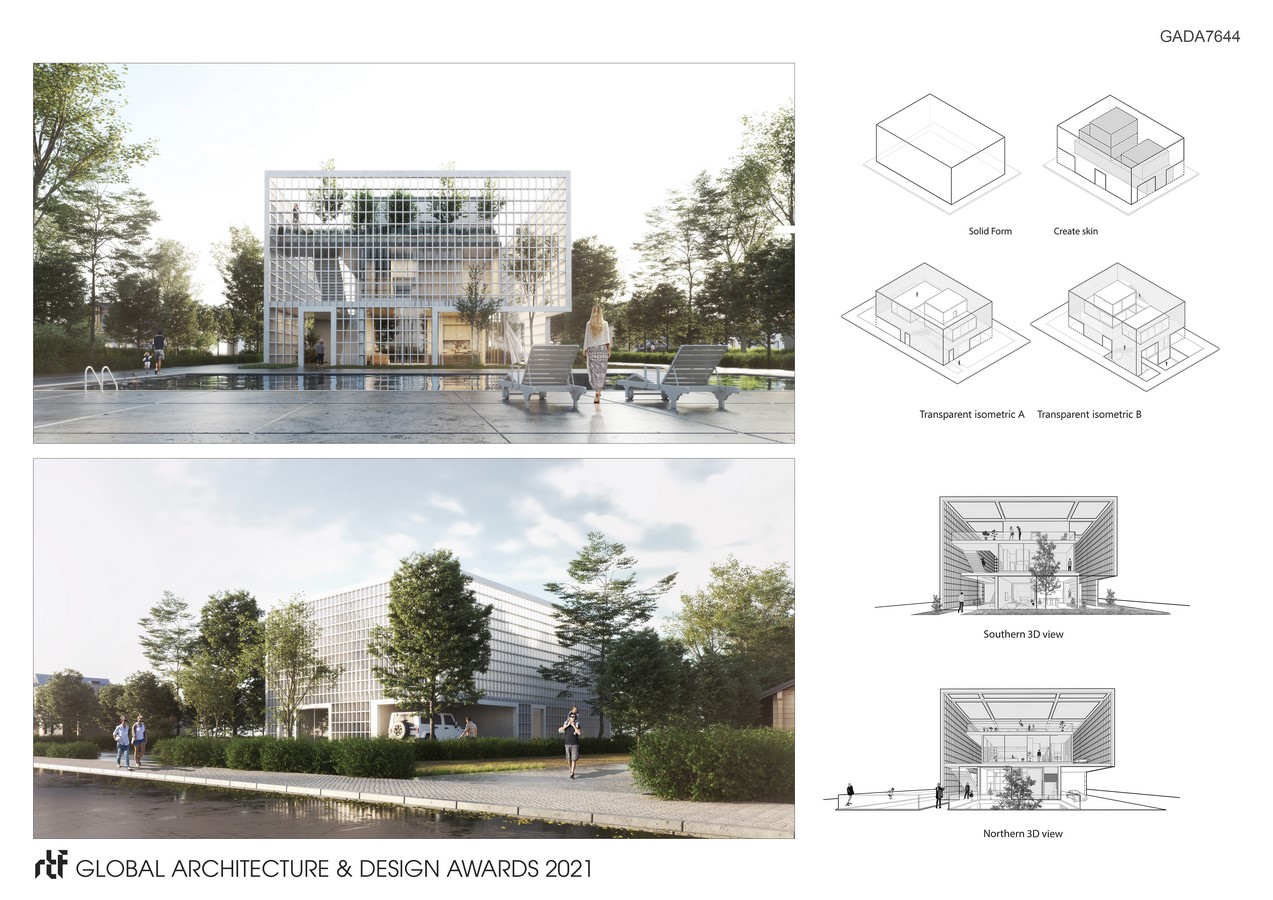 Separated from each other, The spaces of this project have communications with each other. Moving boxes can Integrate or separate the spaces so we can see that these flexible spaces are designed to respond to the requirements. The main spaces of the house are designed in two movable spaces that join and separate from each other in the public space and become two independent and private spaces.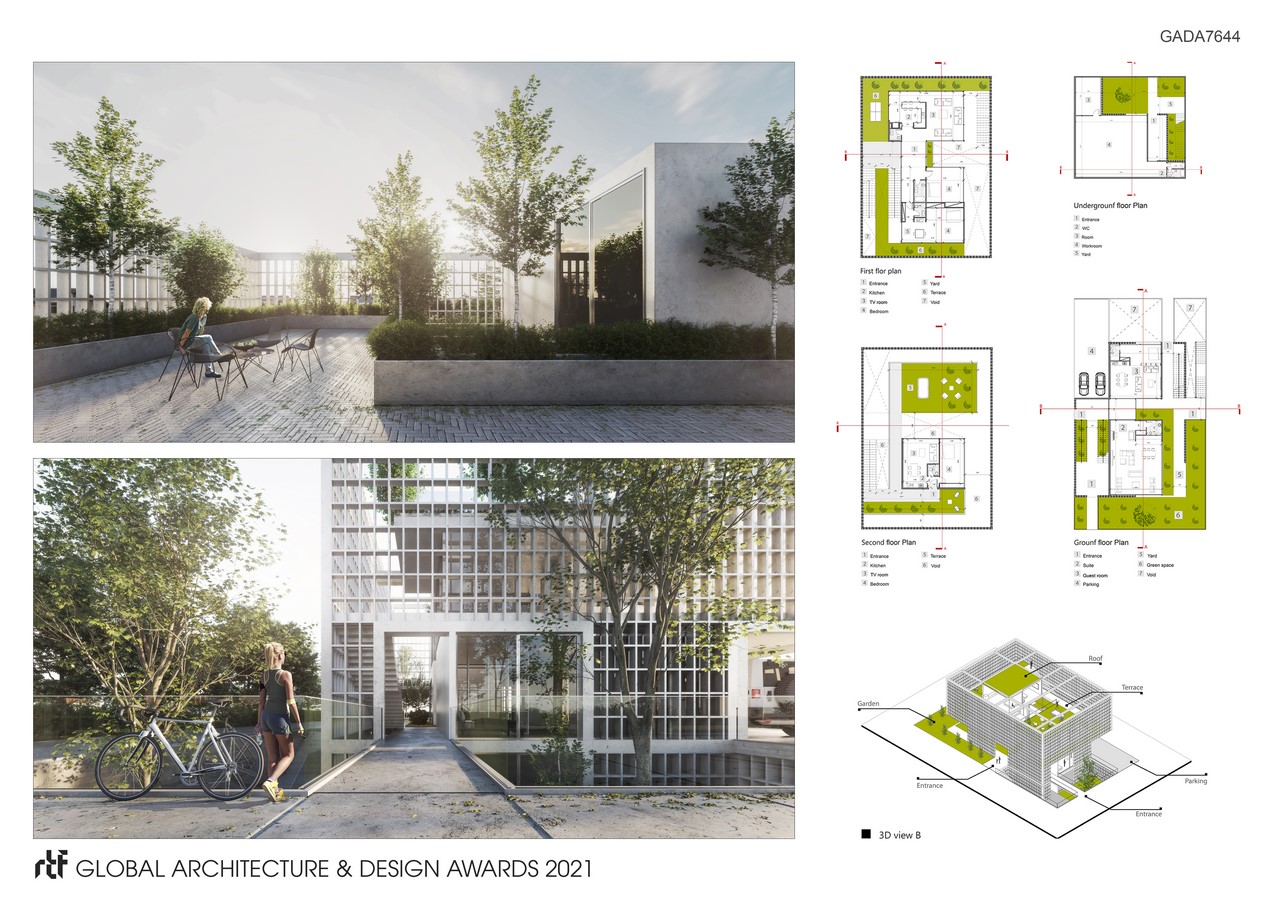 Whenever the two cubes are spaced apart from each other, they would create a void that can be a visual communicator and has variable views of the different floors. The second floor which is a roof garden, includes an inner private yard similar to Iranian ancient houses with central yard and the sky as a ceiling.