The new Stadtgärten am Henninger Turm residential quarter is being rounded out with a new-build childcare center. It is located in the heart of the quarter on the East-West promenade that leads from the historical Henniger Villa to the new Henninger Turm.
Global Design & Architecture Design Awards 2021
Second Award | Category: Institutional (Built)
Project Name: Kindergarten at Henninger Turm
Project Category: Institutional (Built)
Studio Name: Meixner Schlüter Wendt
Design Team: Claudia Meixner, Florian Schlüter, Geoorg Kratzenstein, Emanuel Giessen, Sabine Hertel, Philipp Schams, Dorothée Wilhelmi
Area: GFA 2.700 m²
Year: 2019-2021
Location: Frankfurt, Germany
Consultants: Ingenieurgemeinschaft Kronach + Müller (structural engineers), Schneider Beratende Ingenieure (MEP), Zimmermann & Partner (MEP), Rieser Wessel Brandschutzsachverständige & Ingenieure (fire protection), Bierbaum.Aichele.Landschaftsarchitekten (landscape architects)
Photography Credits: Christoph Kraneburg
Text Credits: Meixner Schlüter Wendt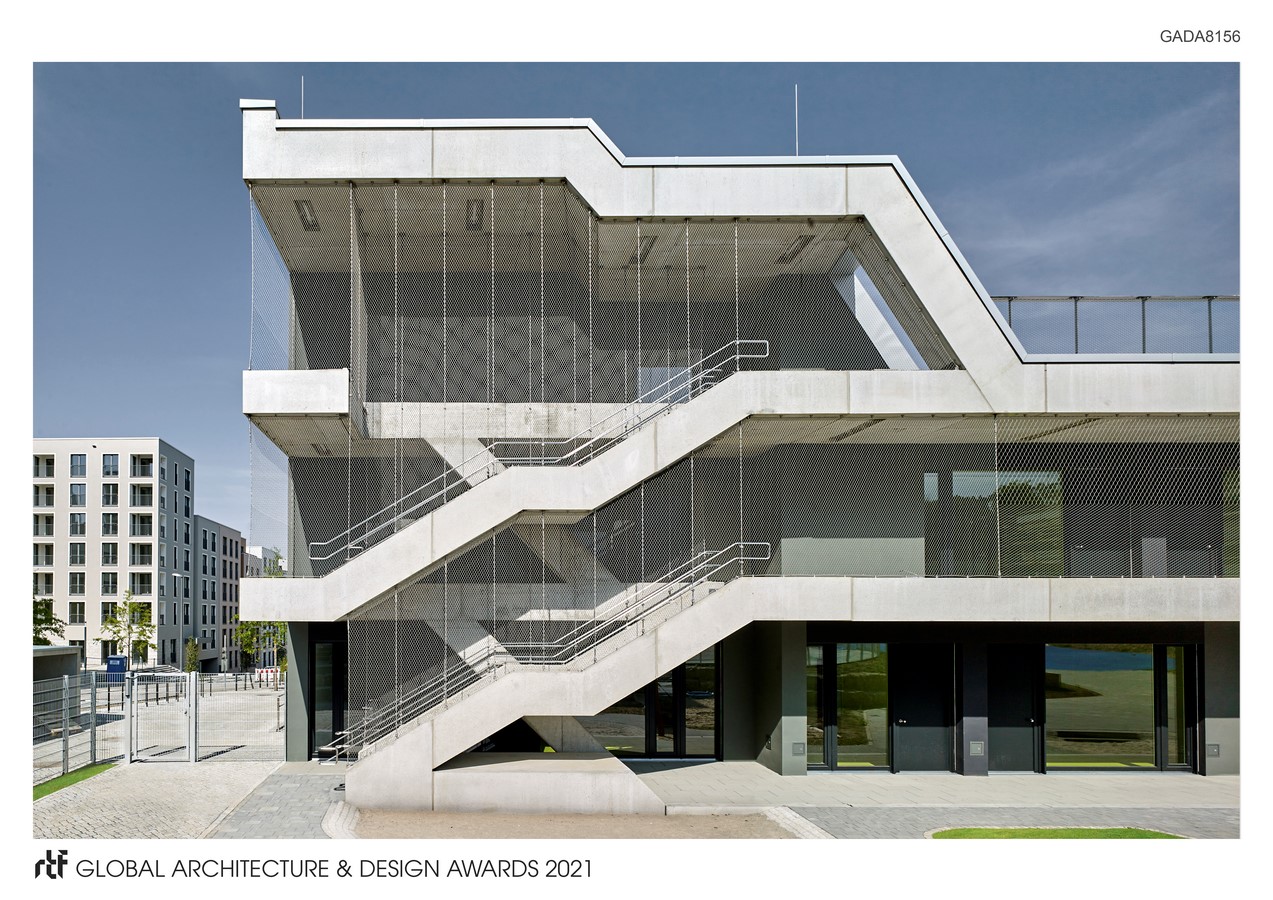 The underlying idea was to structure the building in folded topographical layers that conclude with a "roof world". Alongside this resolution on the roof, two thermically enveloped levels provide play zones for different room layouts and heights. The result: a whole raft of different spatial situations.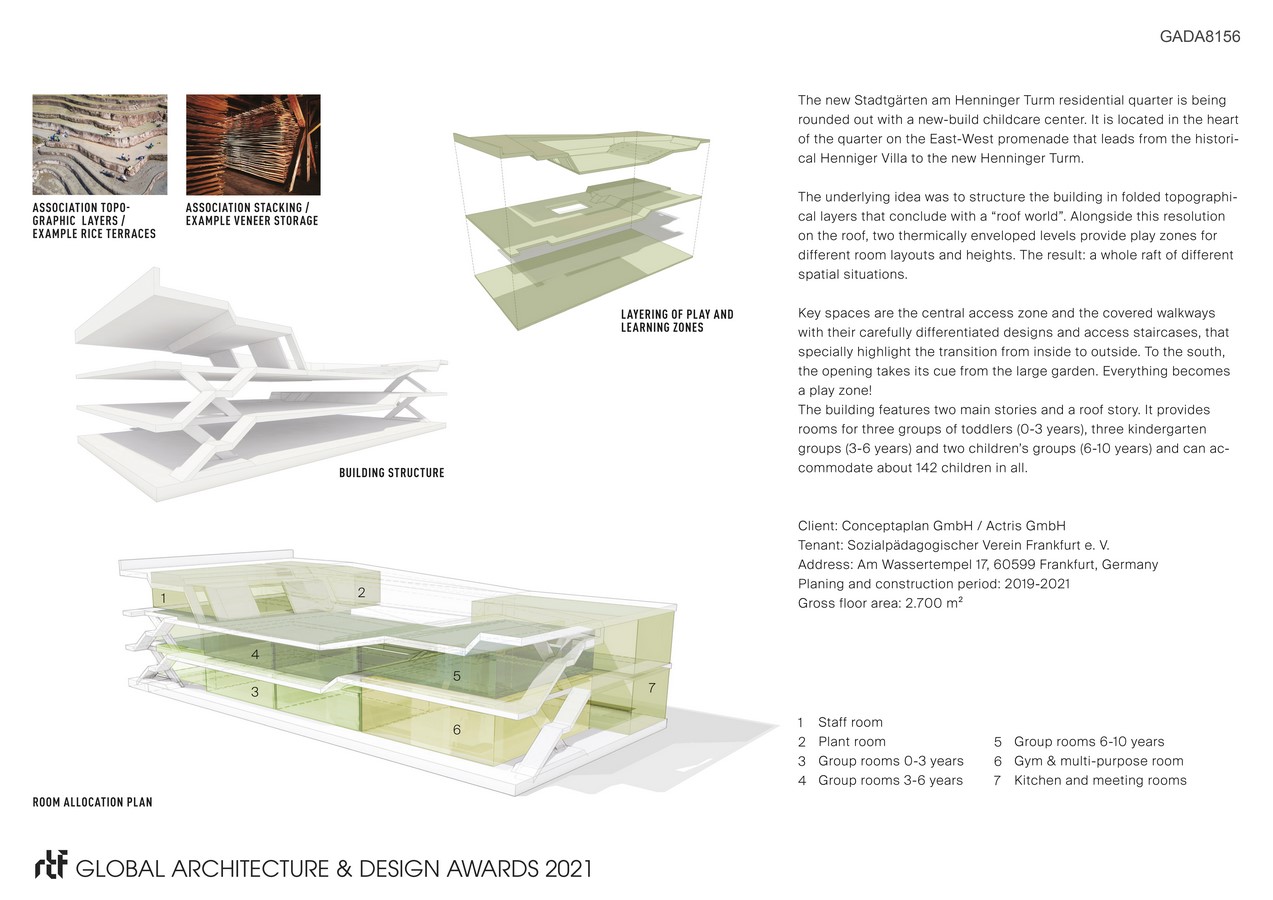 Key spaces are the central access zone and the covered walkways with their carefully differentiated designs and access staircases, that specially highlight the transition from inside to outside. To the south, the opening takes its cue from the large garden. Everything becomes a play zone!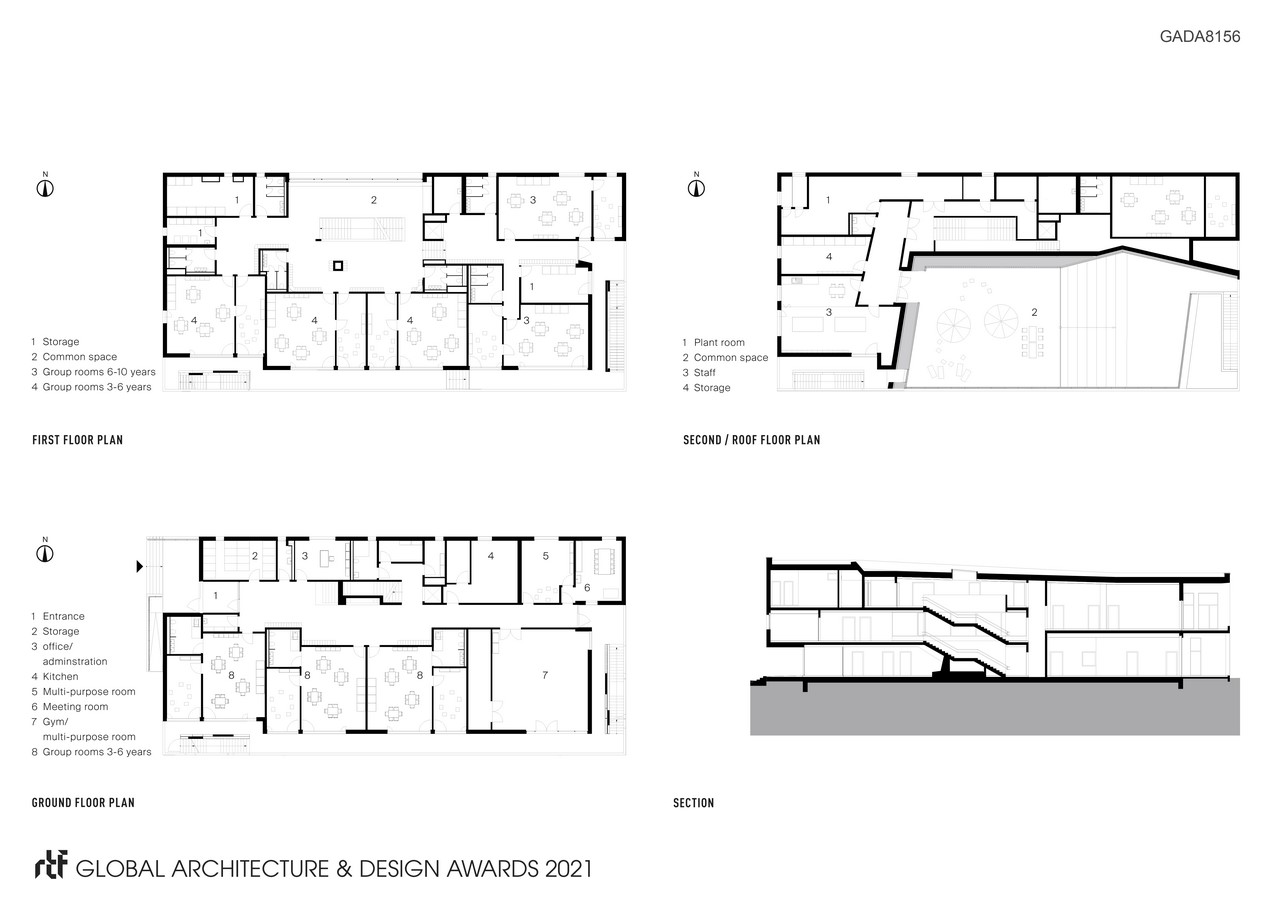 The building features two main stories and a roof story. It provides rooms for three groups of toddlers (0-3 years), three kindergarten groups (3-6 years) and two children's groups (6-10 years) and can accommodate about 142 children in all.