The designer team takes the "experience" of modern lifestyle as the core concept, carrying out creative color matching on the basis of the main color of white, and comprehensively using various materials to create a light luxury modern style with interest, feeling and recognition.
Global Design & Architecture Design Awards 2021
First Award | Category: Interiors – Residential (Built)
PROJECT NAME:JOFFRE LANE
Studio Name : HWCD
Category: Interiors – Residential (Built)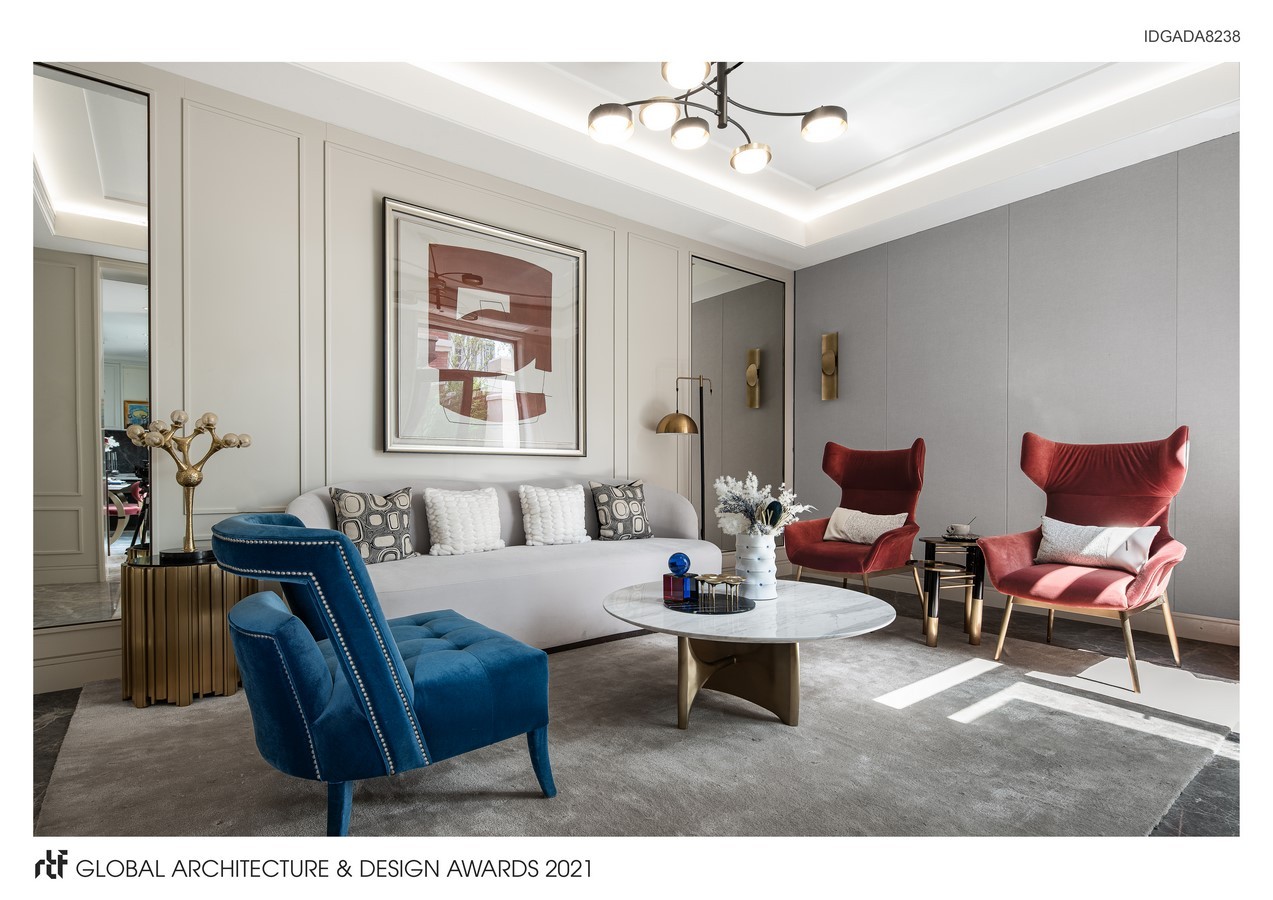 In the space, a simple white tone is used as the design tone, which is intended to avoid visual fatigue, showing more primitive and pure tension, and providing a stage for the interaction of various contrasting colors.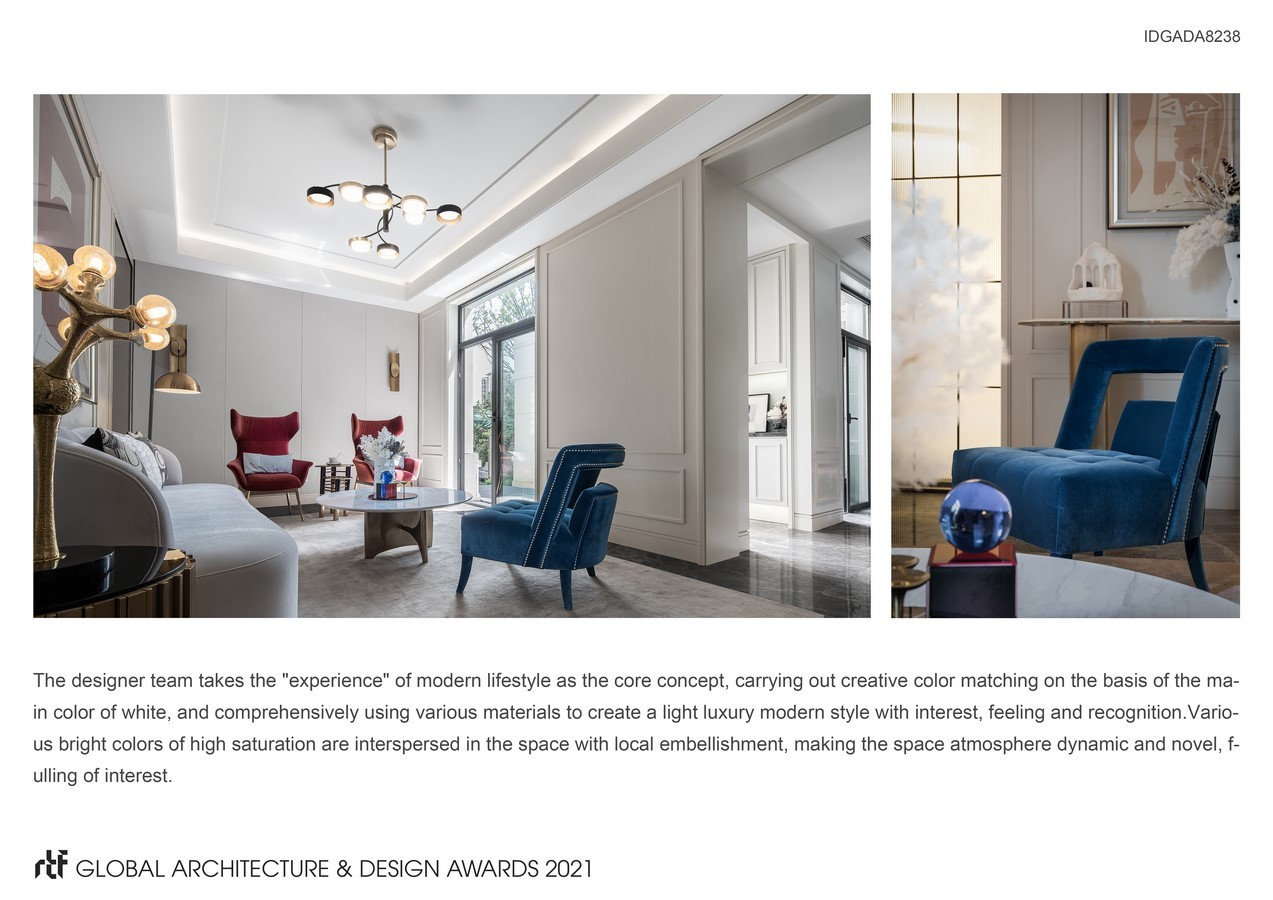 The metal art installation with strange shape and the red hanging painting with rich visual color impact produce contrast and neutralization effect, and the wonderful artistic chemistry reaction is born from this.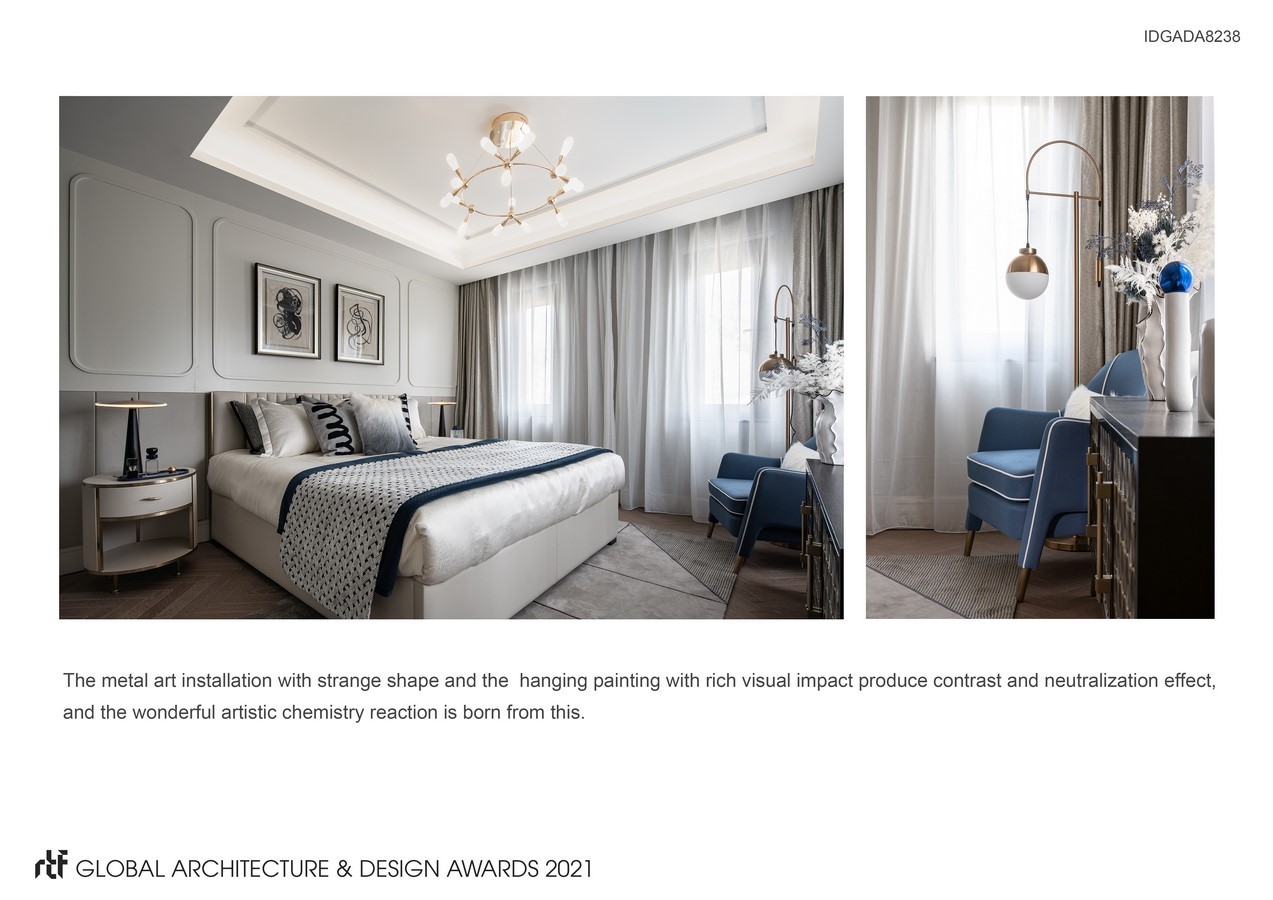 Various bright colors of high saturation are interspersed in the space with local embellishment, making the space atmosphere dynamic and novel, fulling of interest.