The Great Bridge envisions a future that elevates people over automobiles, reclaims land entangled by roads and ramps for civic use in the form of parks, museums, local commerce, recreation and housing, and makes the bridge more accessible to adjacent communities.
Global Design & Architecture Design Awards 2021
First Award | Category: Urban Design (Concept)
Project Name: The Great Bridge—Path to Equilibrium
Project Category:  Urban Design (Concept)
Studio Name: DXA studio
Design Team: Jordan Rogove, Wayne Norbeck
Area: 2,000,000 SF
Year: 2020
Location: New York, NY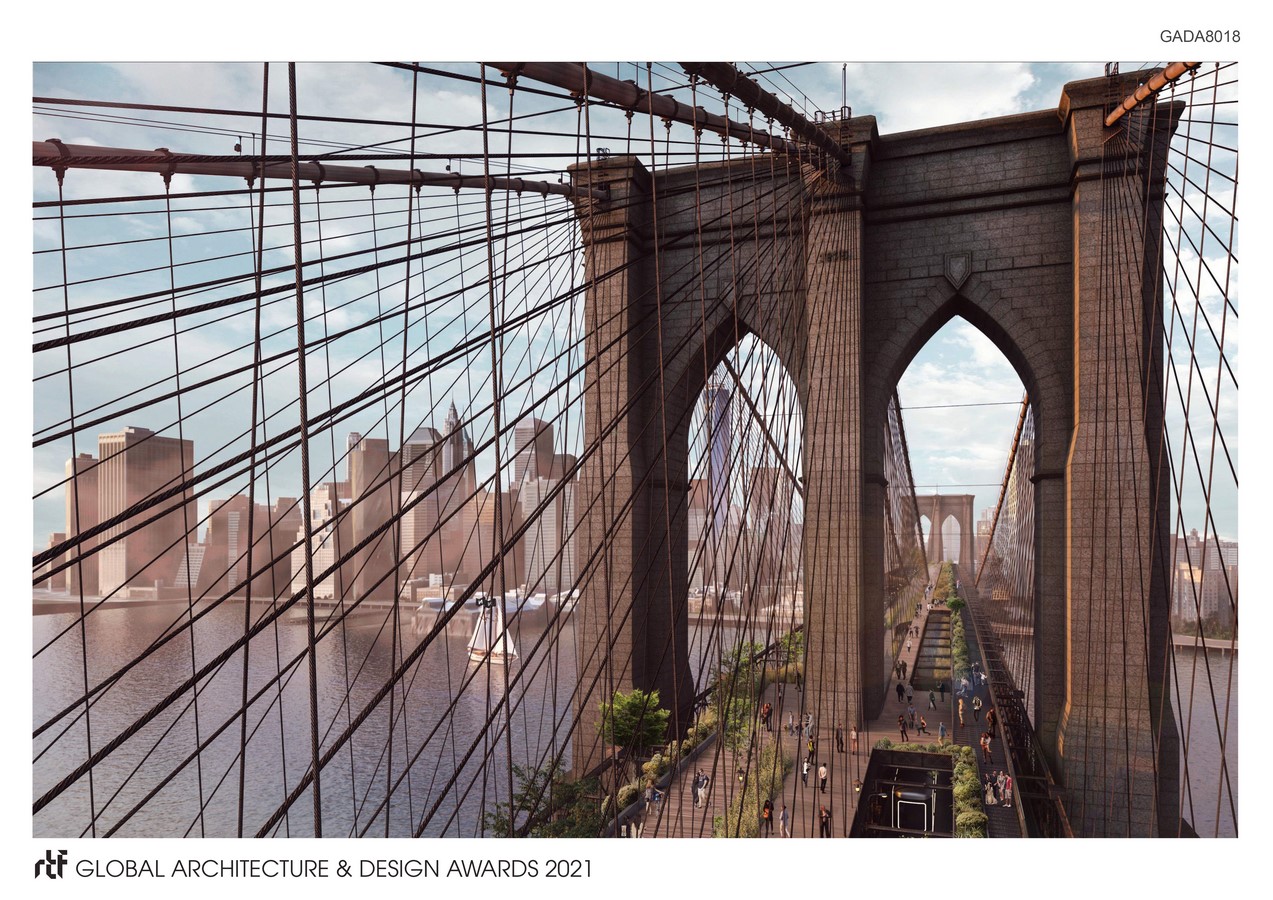 Consultants:
Landscape: Patrick Cullina Horticulture Design + Consulting
Structure, Biophilic Design and Safety: Thornton Tomasetti
Traffic Analysis: Philip Habib &
Photography Credits:  DXA studio
Text Credits: DXA studio
Other Credits: N/A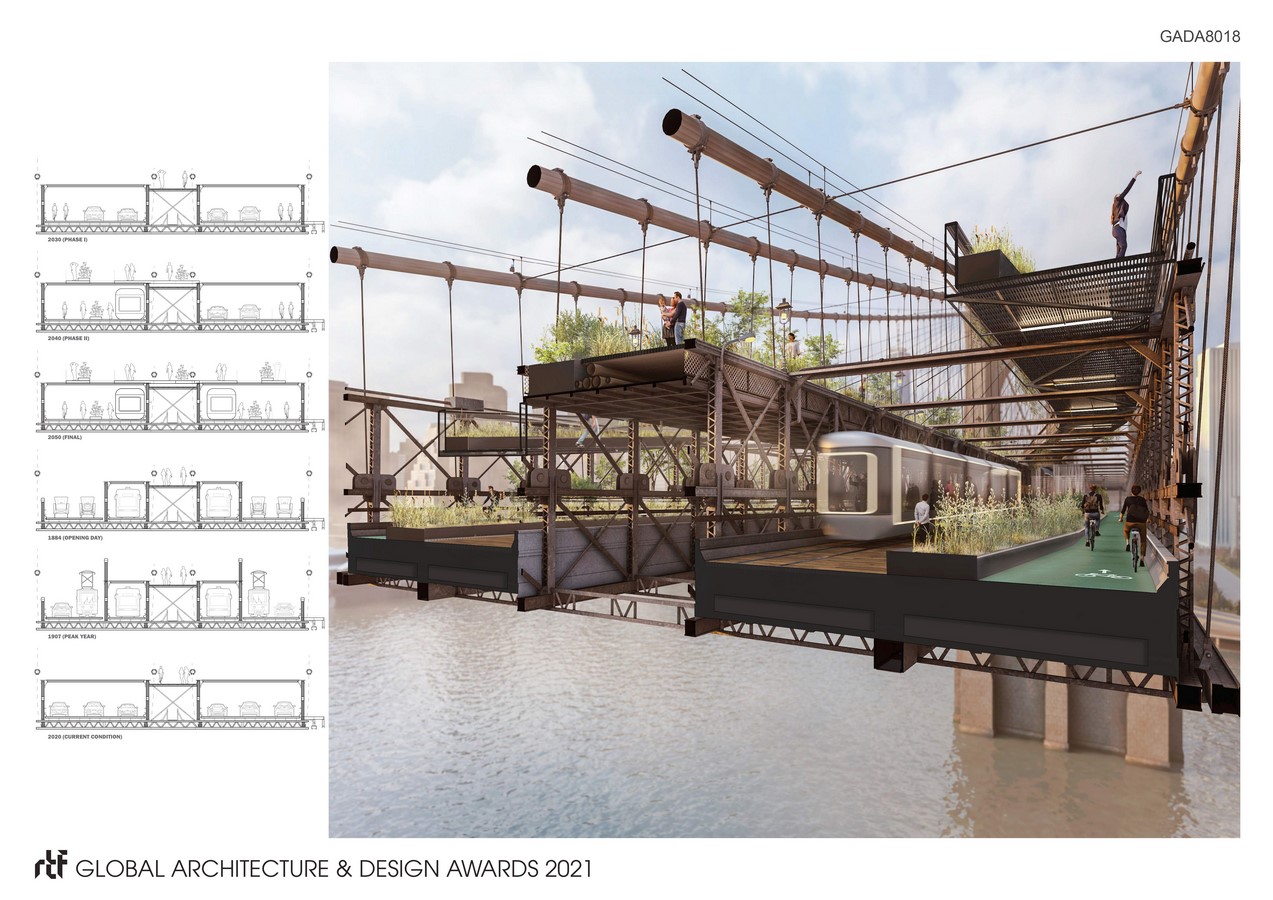 The upper deck expansion becomes a planted promenade with lanes for tourists and commuters, while the lower deck features six traffic lanes reduced to two for trolleys and emergency vehicles, with the remainder dedicated to public use, including dedicated bike lanes and planters. The ends of the bridge are adorned with a terminal building, of which the form recalls–without impeding–that of the Bridge towers. These structures employ innovative and characteristic design to compliment the iconic Brooklyn Bridge. Crosslaminated timber will be used for the external lattice structure as a novel and eco-friendly material, and a nod to the bridge's pine foundations. Program-wise, these terminals will include winter gardens, museum and gallery spaces, and an observation deck. Collectively, these measures will yield an experience that is more accessible, safe, democratic and enjoyable for all.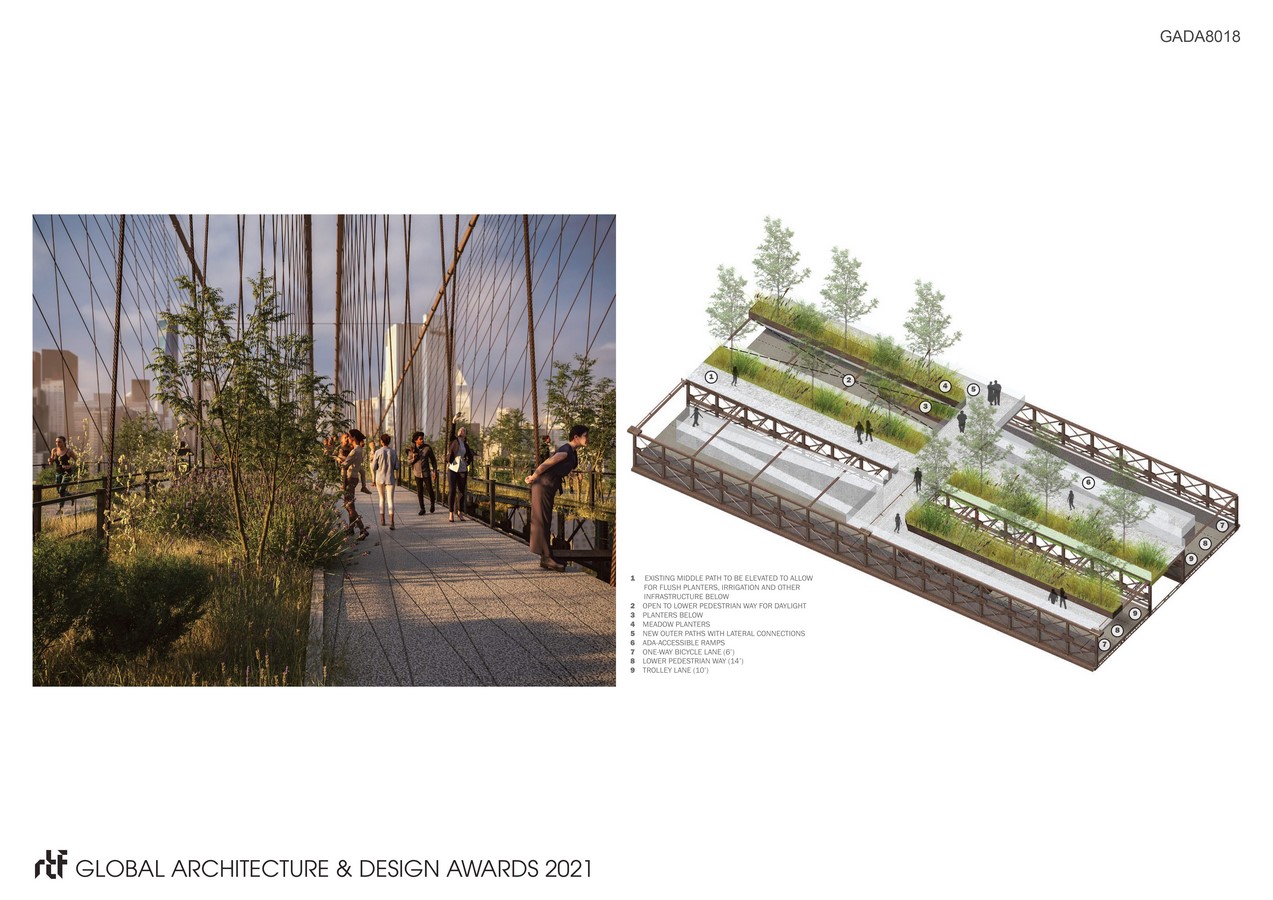 To achieve this, we propose phasing out most automobile traffic over the next thirty years, reducing six lanes to two. Another vital improvement is reintroducing an accessible trolley that will connect the BQX to City Hall, adding lanes or essential emergency and maintenance vehicles. In doing so we can remove a majority of the access ramps and provide much needed land for city use, and as a source for potential capital if necessary.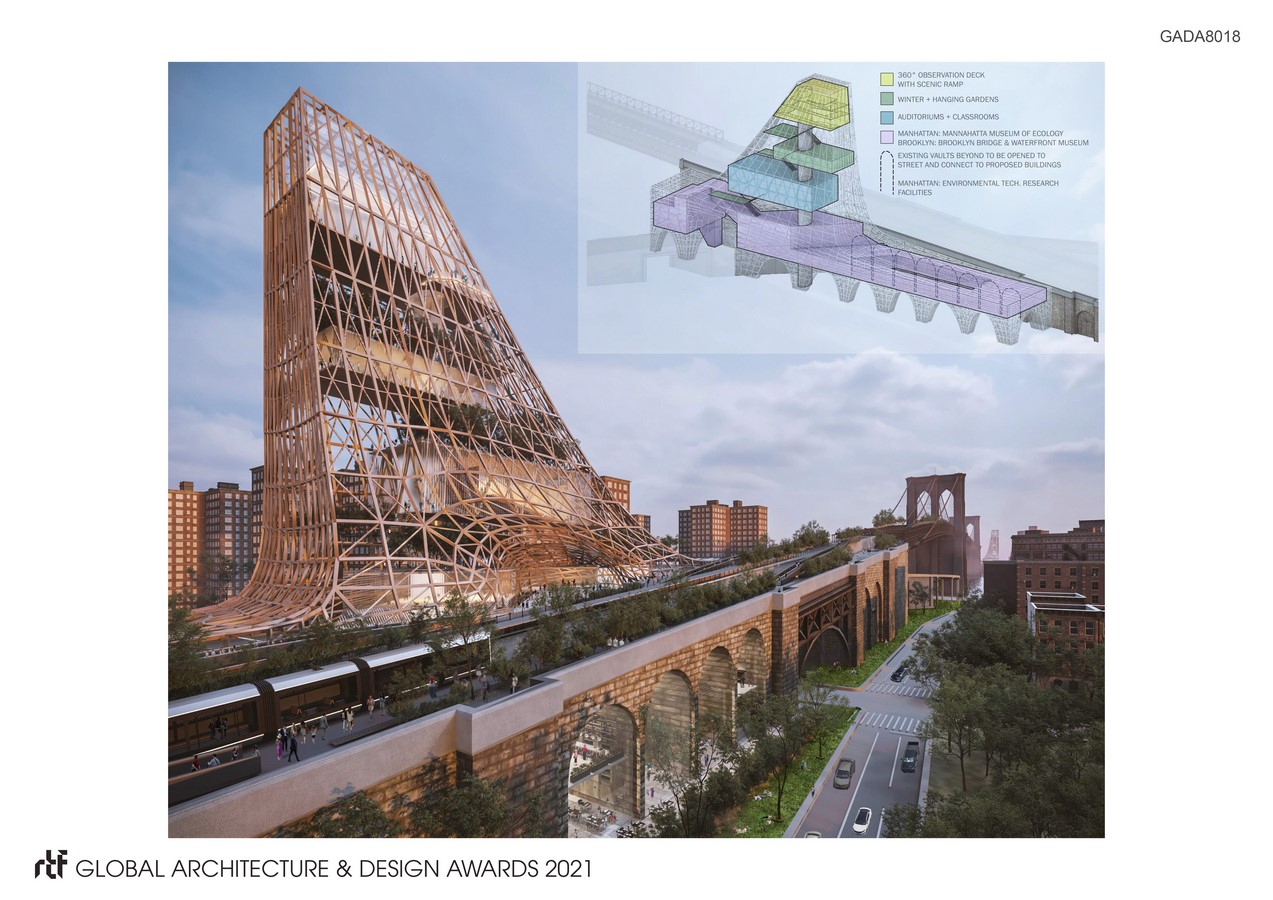 Much of the space can become a contiguous series of parks extending from Manhattan to Brooklyn. Other parcels could be used to establish museums that raise awareness about ecologies and our impact upon them. These buildings and the park itself will be carbon negative, utilizing sustainable materials and technologies such as tidal turbines, geothermal wells, and even low-tech solutions like oyster farming.