When referred to a pragmatic client who spends his days on Wall Street to design his Pied-A-Terre in a highly distinguished architectural building by Renzo Piano, we swiftly took the opportunity weary of its challenges.
Rethinking The Future Awards 2022
Third Award | Interiors Residential (Built)
Project Name: Soho Pied-a-terre
Studio Name: Interior Marketing Group (IMG)
Design Team: IMG
Area: New York City
Year: 2021
Location: Soho, New York City
Consultants:
Photography Credits: Interior Marketing Group
Other Credits: RKLA Studio Landscape Architecture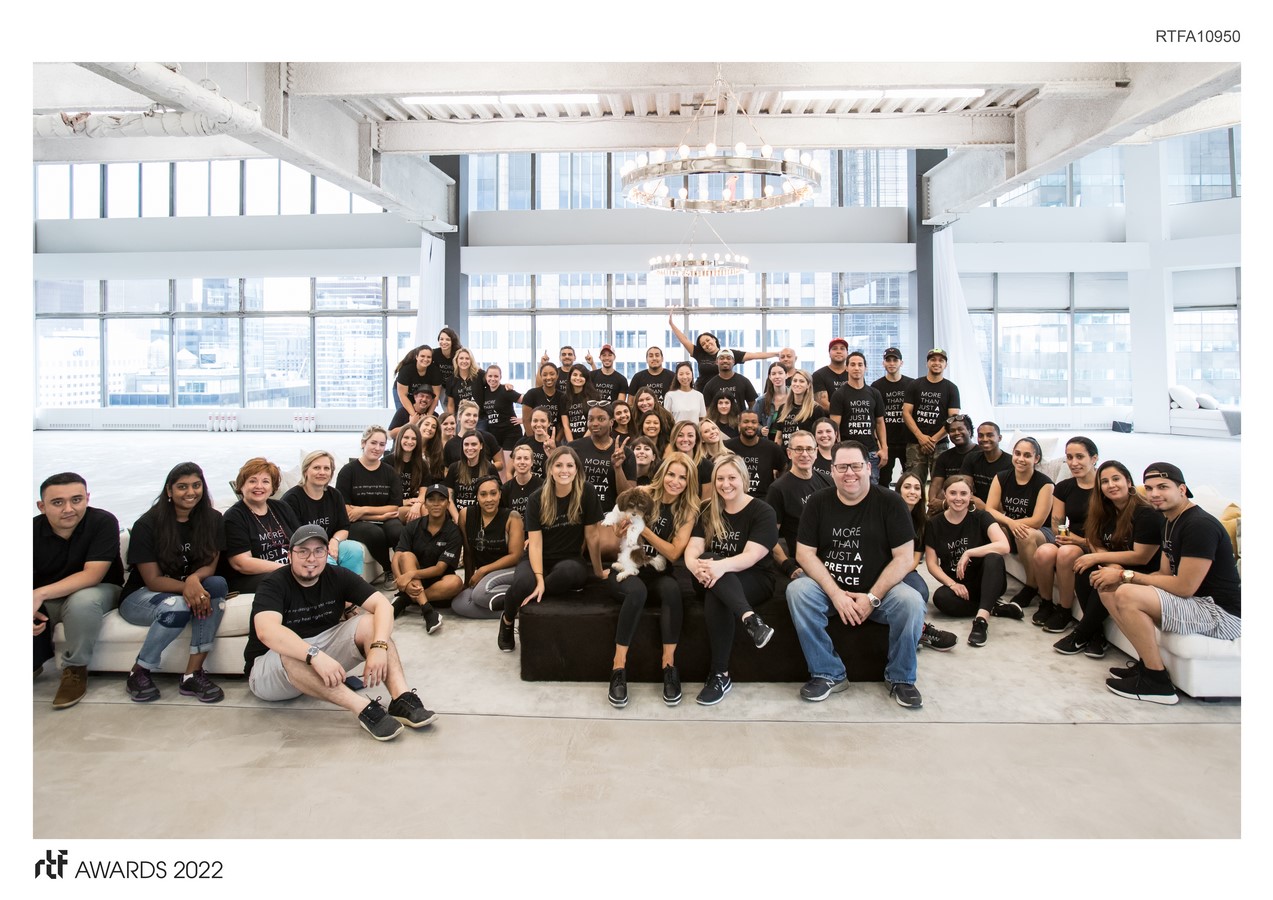 The first set of hurdles appeared while talking about practicality and family – oriented design in an expansive, modern penthouse. It was clear this client favored function over form and was looking to our expertise to meld the two. We began to find an elegant solution to soften the interiors and satisfy his needs while complementing the existing architectural language.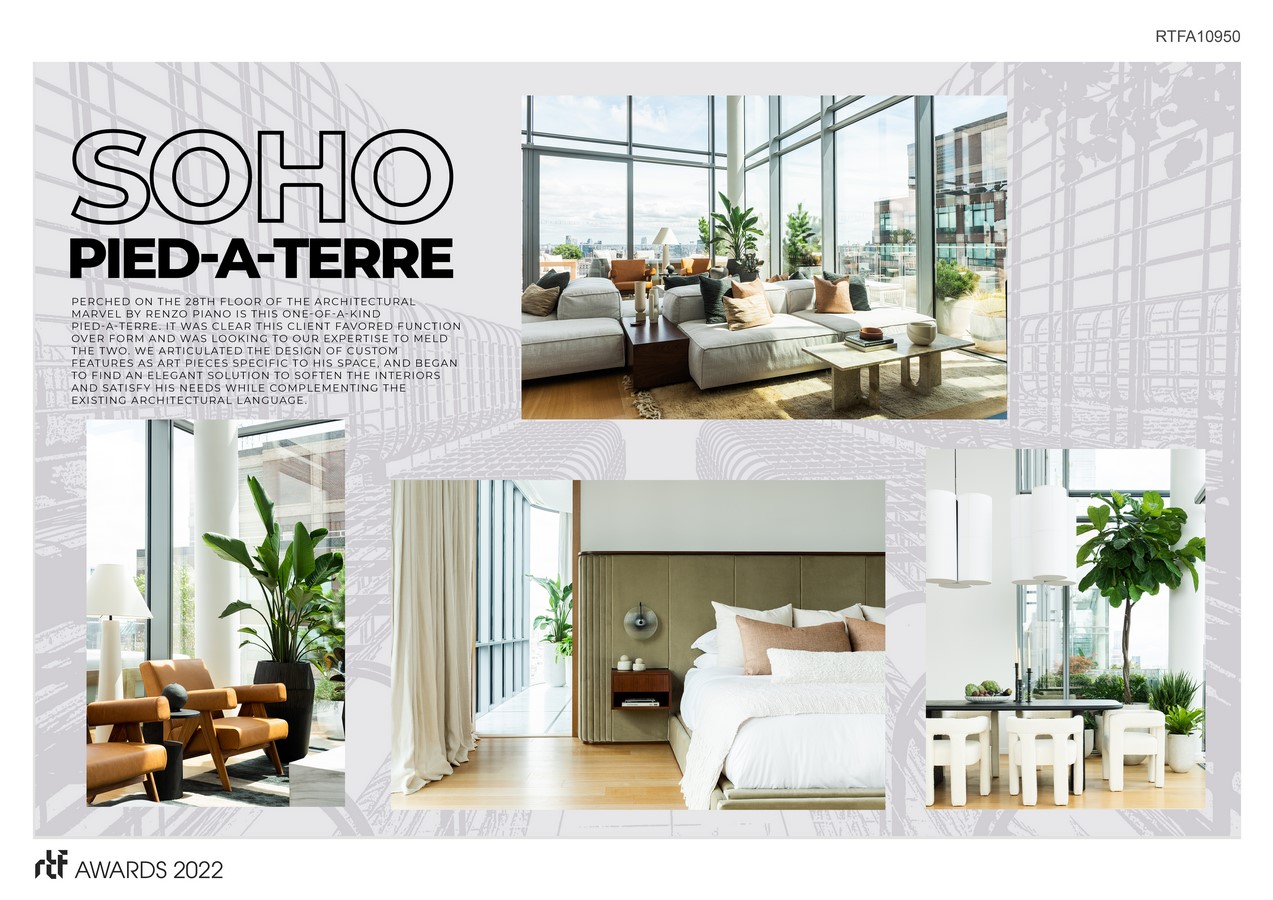 When directing our attention to the three main floor terraces and private rooftop with pool, our challenges were set by the elements. The penthouse, perched on the 28th floor and only a few short blocks from the Hudson River, allowed for massive wind gusts on a typical day. When a storm comes through, you are faced with some of the strongest winds you can be exposed to in Manhattan.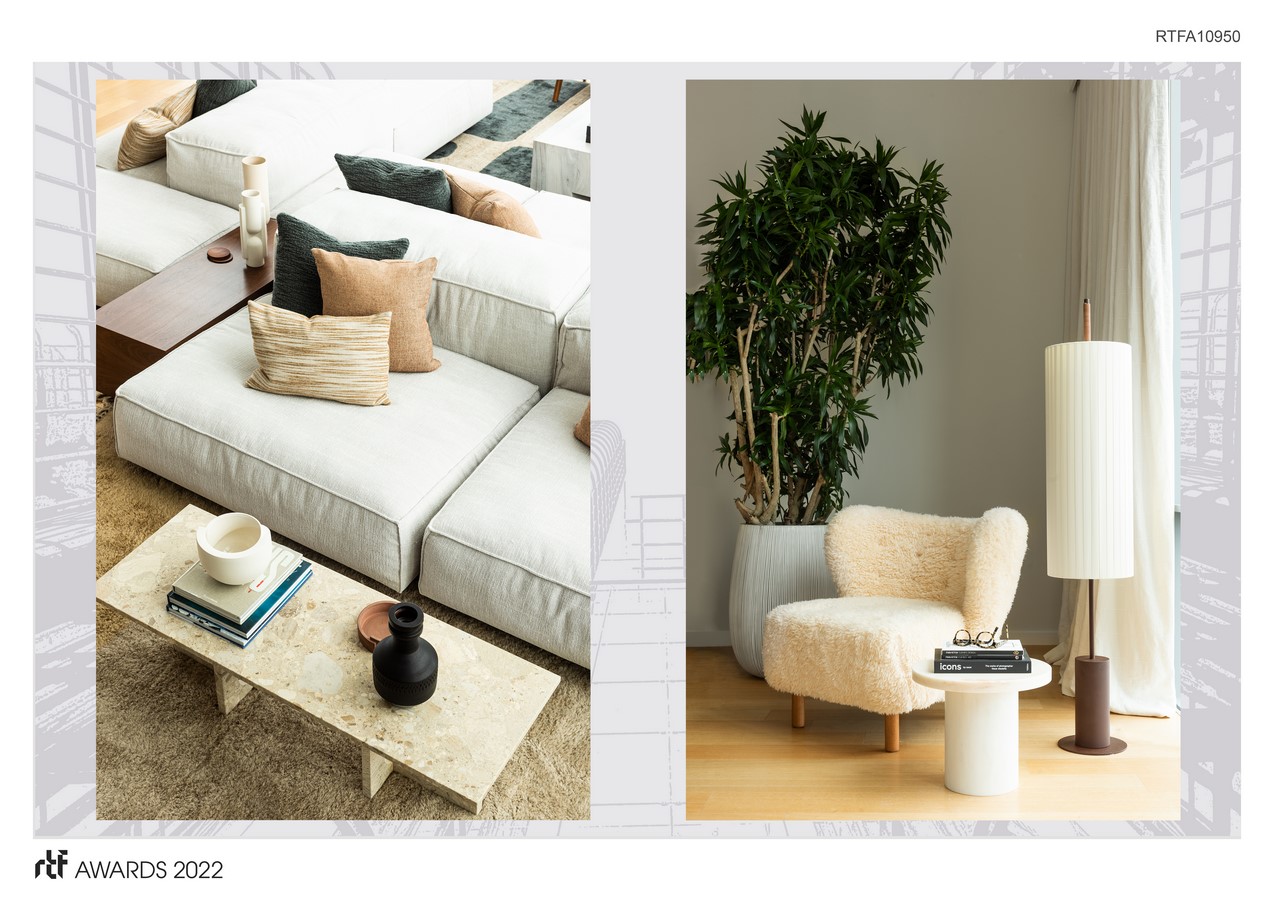 Along with RKLA, our team's landscape architect, our focus was to ensure all design elements like plants, planters and furniture would stand up to the elements, especially the wind.  While developing a relationship with the client, we discovered his love for art. While discussing key design features like a custom primary bed, custom art speakers, and custom bookcases with our client, we articulated the design of each as art pieces specific to his space, making it easier to understand the importance of incorporating them.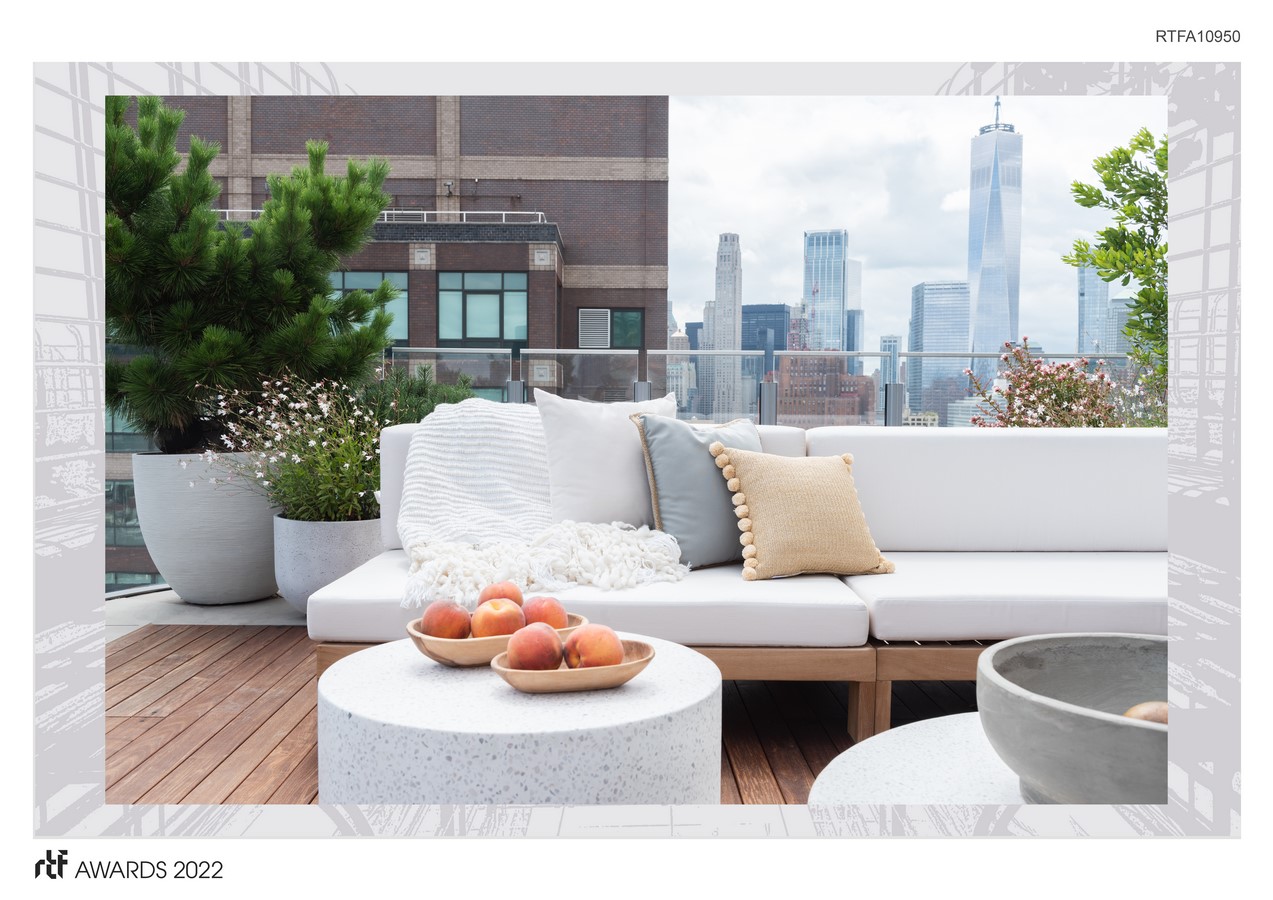 The custom curved mohair headboard eloquently spoke to the curved facade of Renzo Piano's design while the custom Woven rug acted as a pop of art in an otherwise neutral space. The harshness of the space we walked into while still under construction quickly came to life, embodying our studio's modern aesthetic with a soft undertone. The main goal of the space was to join form and function – a timeless design challenge.