The Park was created on an area that was improvised parking lot, in the middle of the city Slavonski Brod, Croatia.
Rethinking The Future Awards 2022
Third Award | Public Landscape Project (Built)
Project Name: BOARD GAME PARK SLAVONSKI BROD
Studio Name: OFFICE OF THE APPOINTED LANDSCAPE ARCHITECT KSENIJA JURCIC DIMINIC
Design Team: Ksenija Jurcic Diminic
Area: 3000 m2
Year: 2021
Location: City of Slavonski Brod, Croatia
Consultants: –
Photography Credits: Top Light Produkcija, Slavonski Brod, Croatia
Other Credits: Orka – Inox d.o.o., Zapresic, Croatia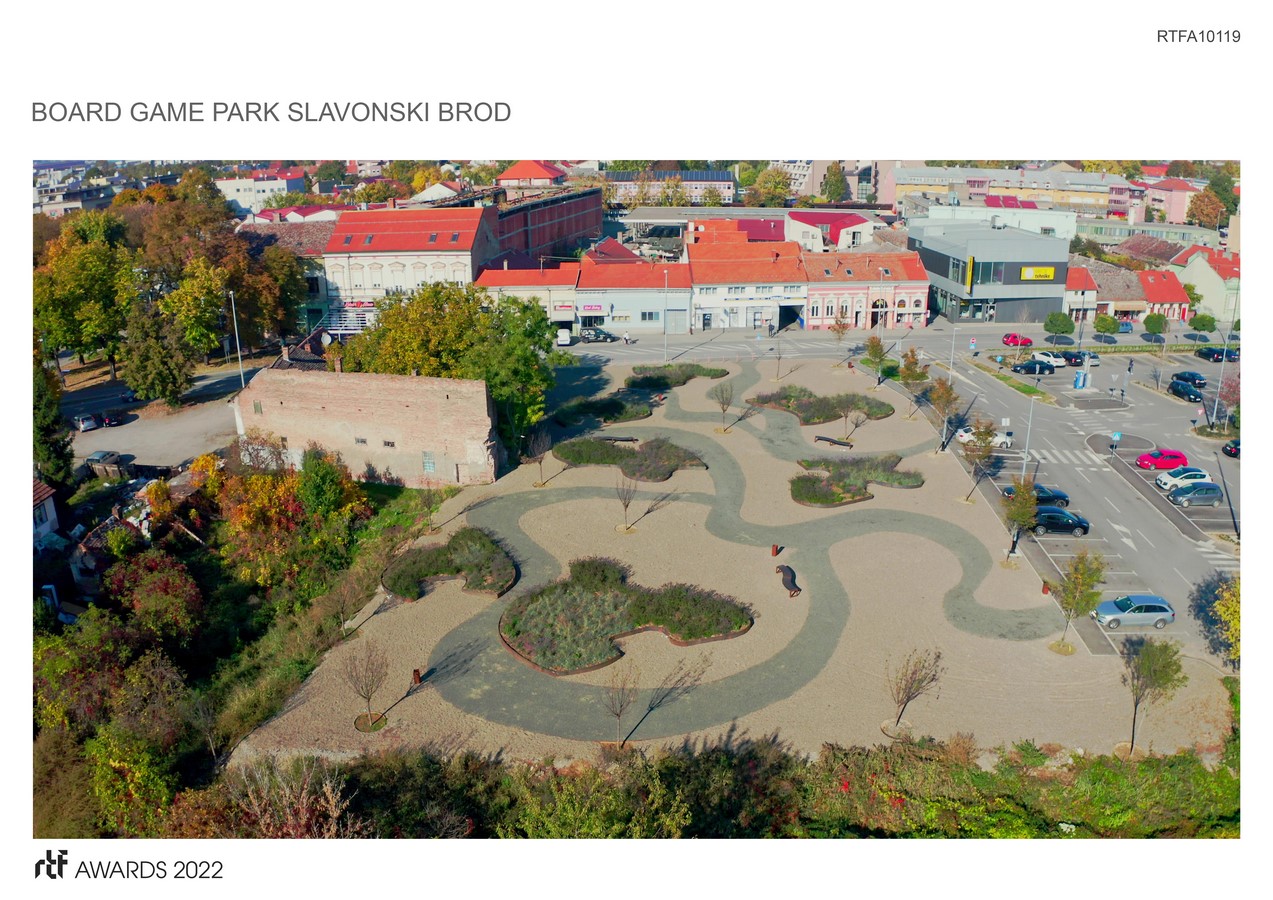 The main challenge of the project was how to treat the surface of future park that was covered with a thick layer of compacted stone material.
The Park has a temporary character until the space gets a new purpose, therefore, all built-in elements are mobile and can be moved to another location.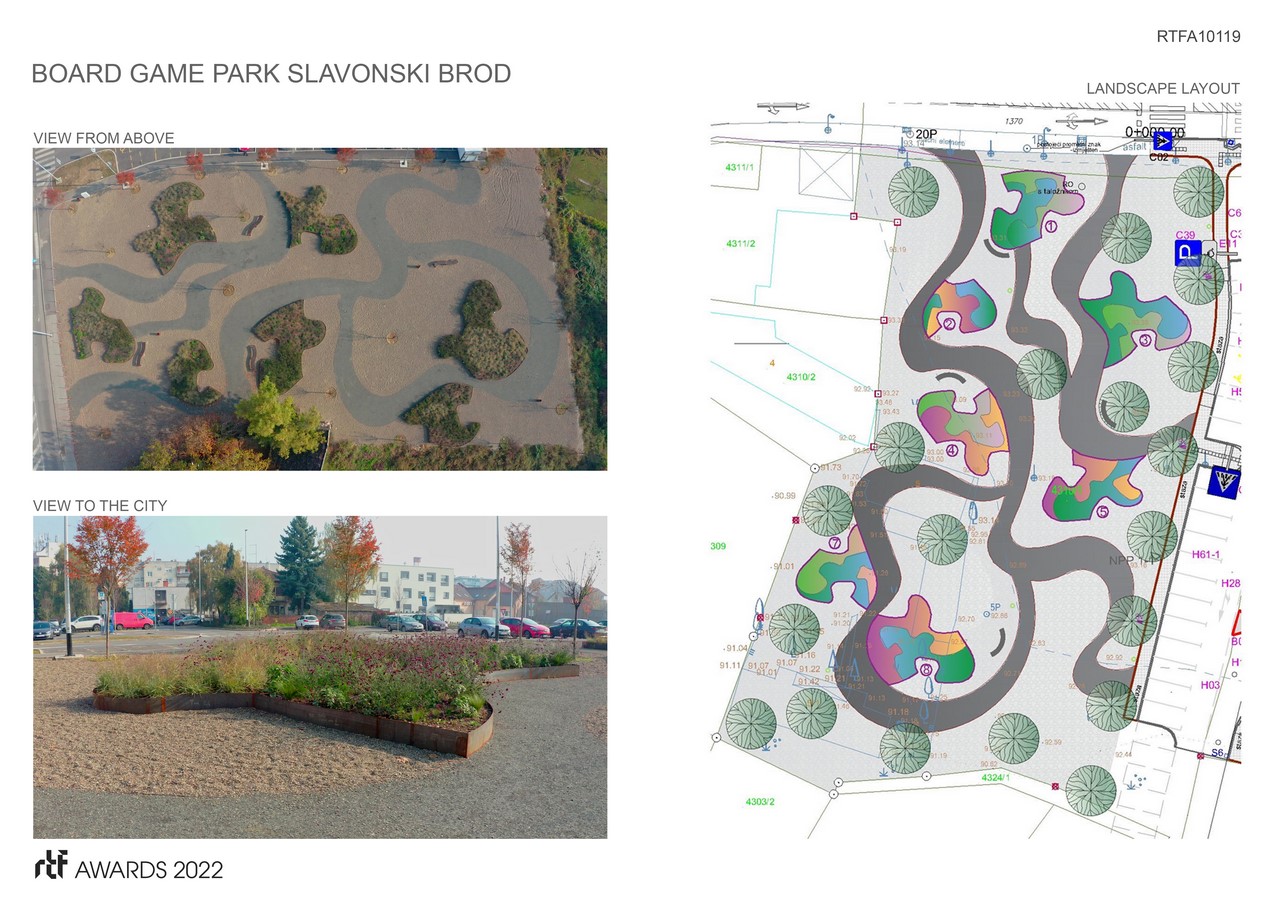 The intervention had the character of the revitalization of space with an ecological approach.
The structure and organization of the space has been achieved with designing organic paths, made of dark stone material, which divide and connect space.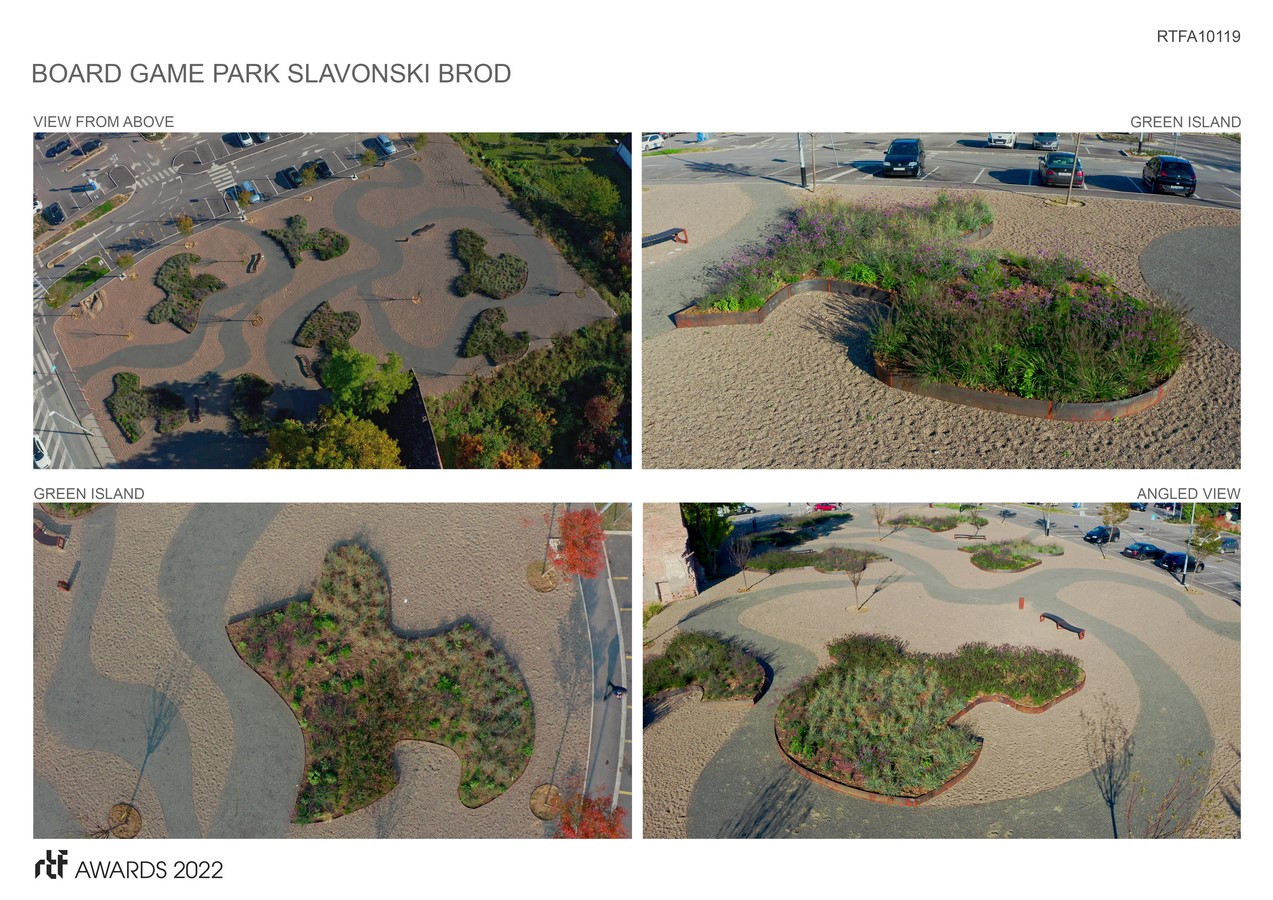 Dark stone paths in contrast to the light stone surface, make an interesting graphic feature.
Elevated green islands have formed along the trails.
The islands of diverse shapes, made of Corten Steel, are high enough to ensure a layer of soil sufficient for planting robust ornamental grasses and native perennials.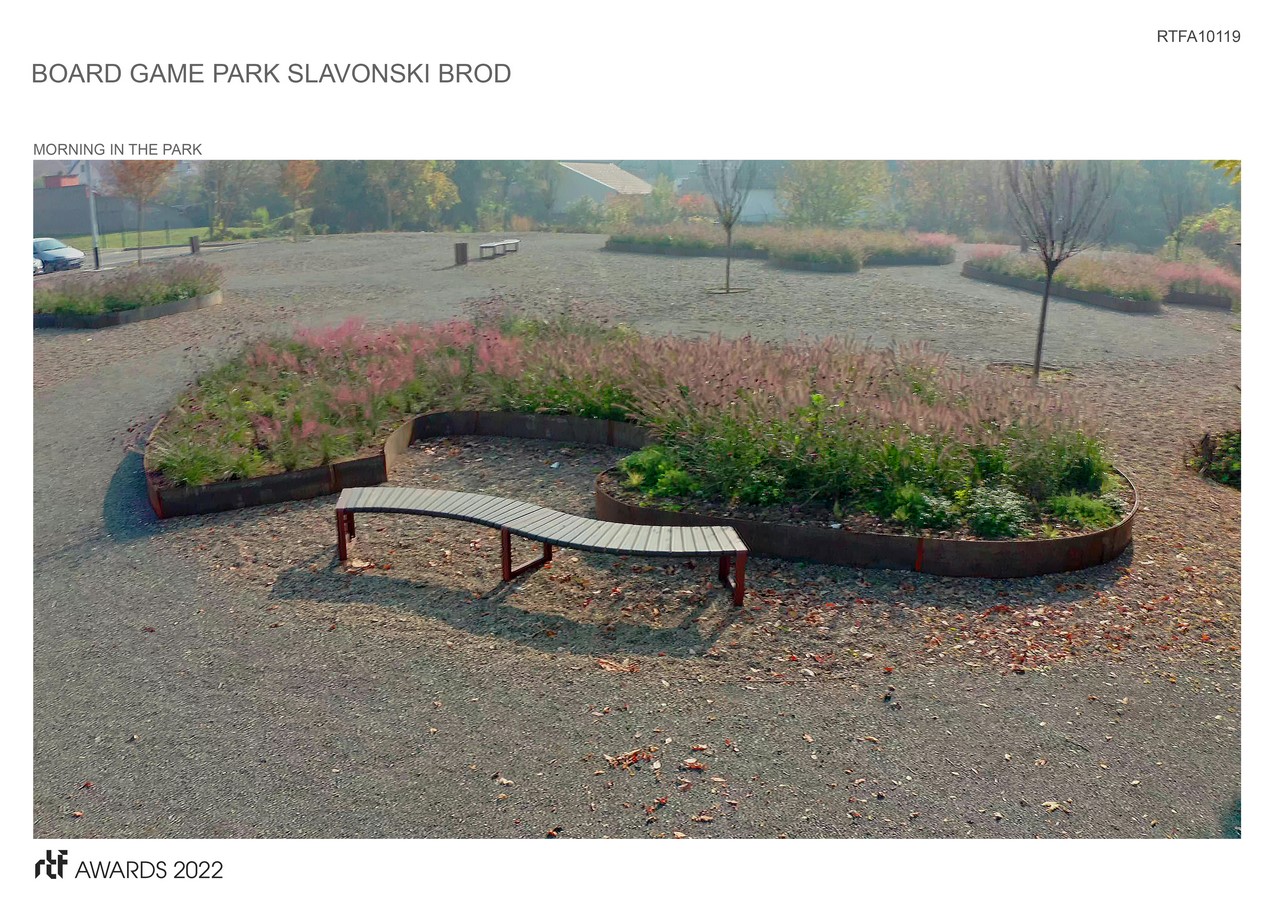 Tibetan cherry trees have been planted randomly, between the islands.
The space is designed like an interesting board game field which invites for use and play. The design aimed to blend into its city surroundings and borrow the vistas of the adjacent space.