The project, River Valley Houses + Villages, is located on a site of approximately 146 square kilometers in North China. A river runs the length of the site, surrounded by mountains and cliffs. The project includes five unique villages, each approximately 1.2 square kilometers, throughout the River Valley, each with a core creative focus including visual arts, cider, culinary arts, wine, and the performing arts.
Rethinking The Future Awards 2021
Second Award |  Private Residence (Small-medium) (Concept)
Project Name: River Valley Houses + Villages
Studio Name: Ben Rosenblum Studio
Design Team: Benjamin Rosenblum, Hoyeon Lee, Akshata Patil
Area: House 1850 sq ft (172 sq m), Village 297 acres  (1.2 sq km)
Year: 2021
Location: North China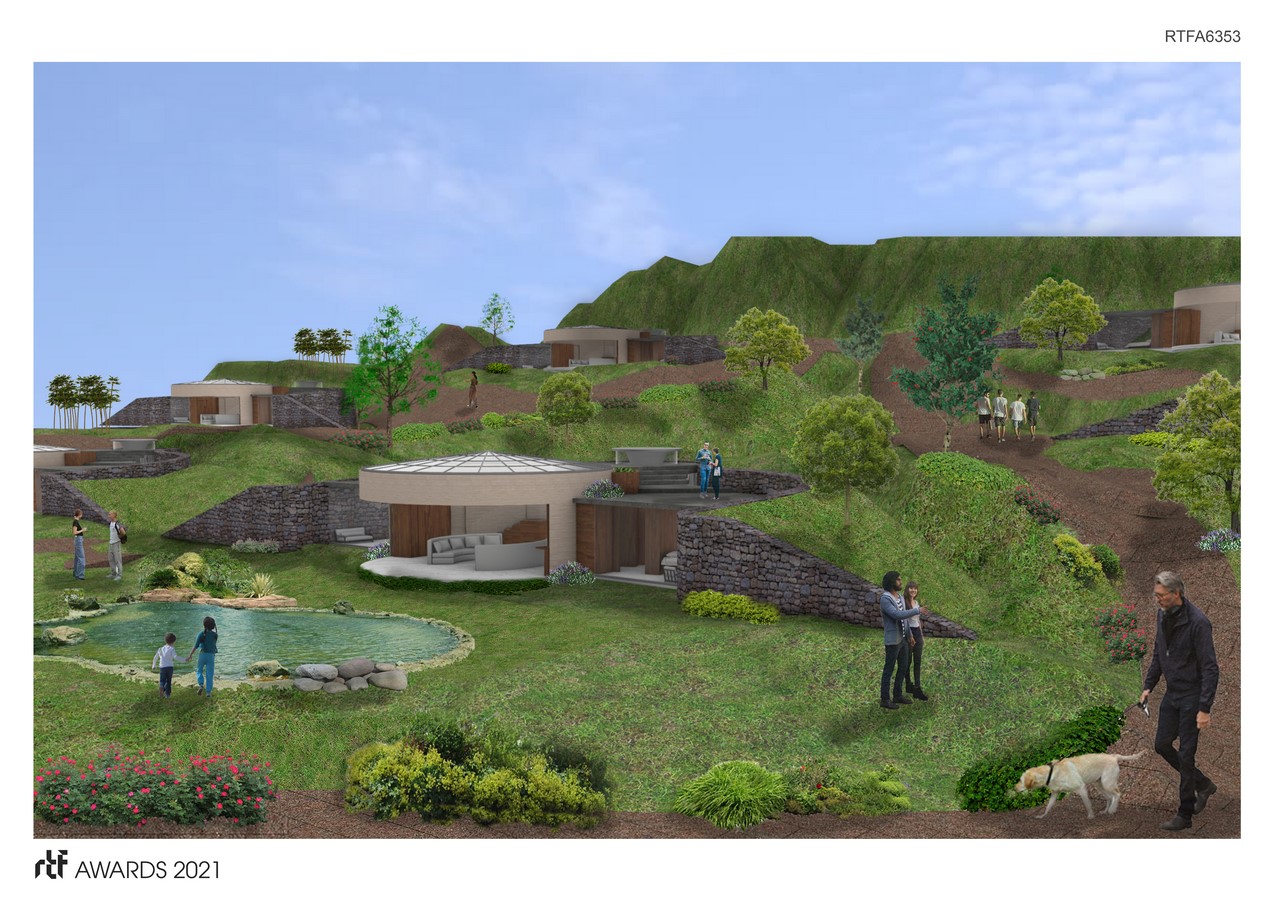 The cider village, for example, includes a cider-making school, cider production, apple orchards, cider tastings, cider-focused bars and restaurants, cider festivals, and residences with apple trees.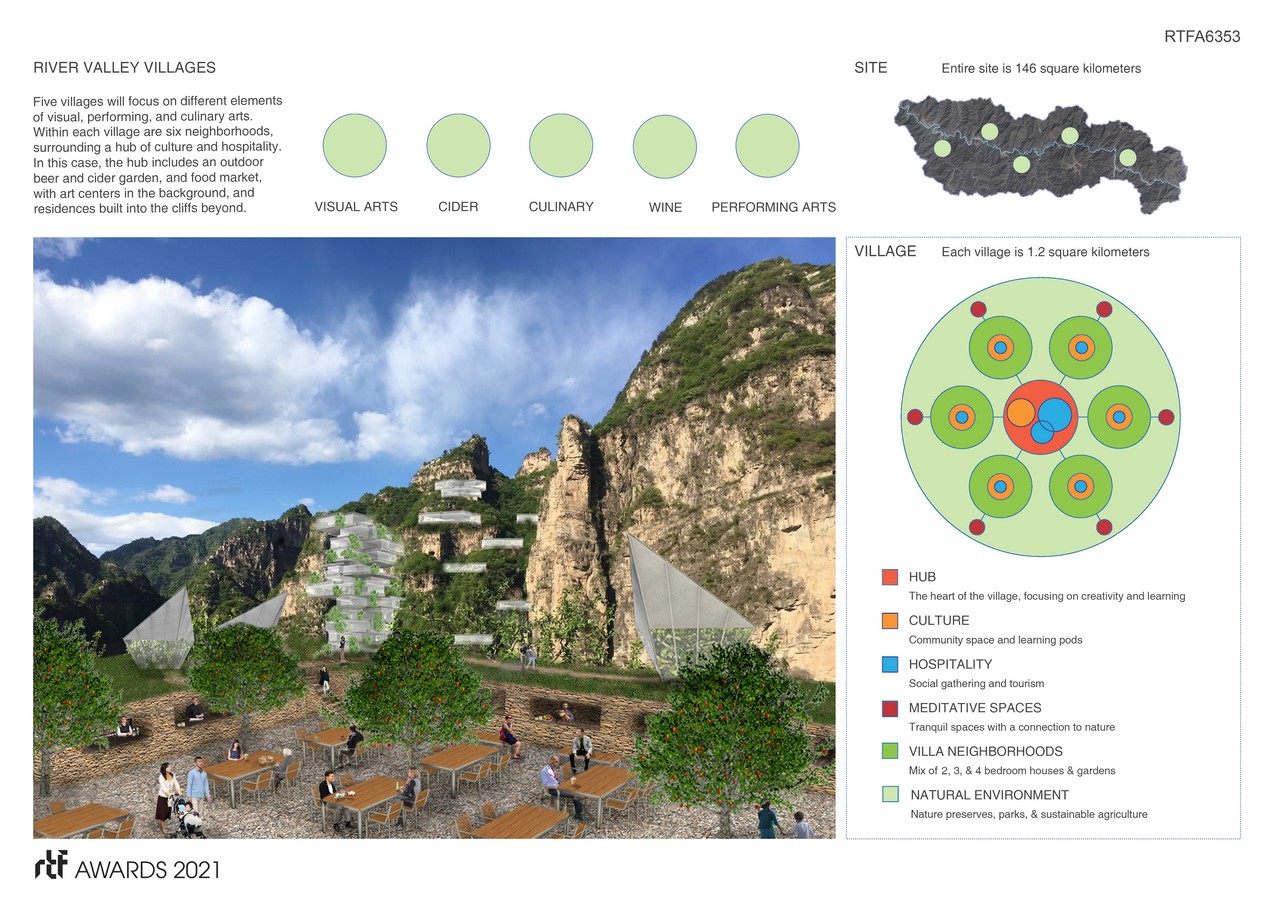 The River Valley will be a center of innovation, sustainability, and community. The Valley builds upon Chinese tradition, while looking toward the future. Hospitality and educational spaces, connected to the outdoors, will serve as central hubs in each village, while small creative learning pods on all themes will be located throughout the villages. The Valley will include a mix of permanent and seasonal residents of all ages, many from nearby cities. The project integrates with the natural surroundings, and reimagines community in a post-pandemic world.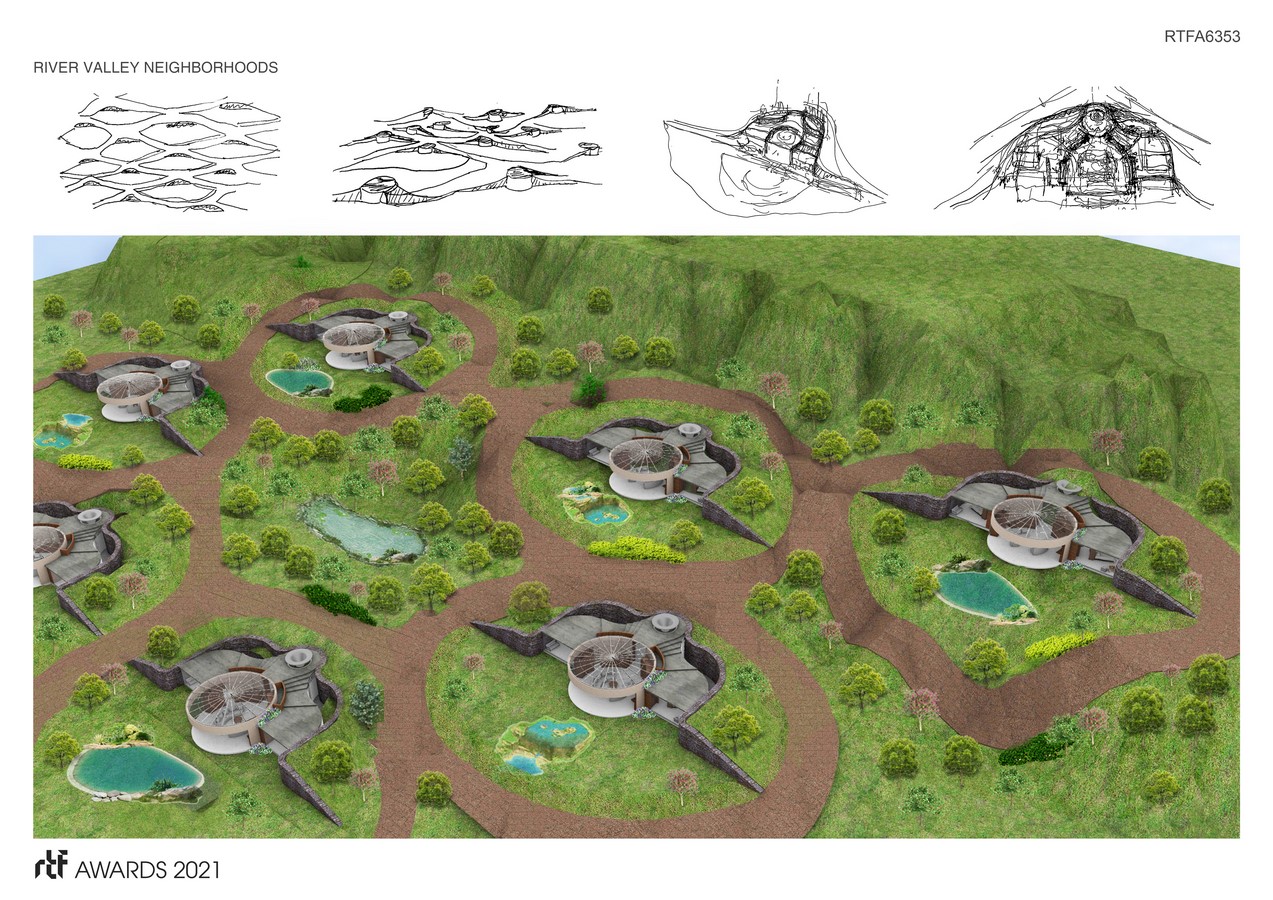 While there are a number of different types of residences throughout the villages, this proposal focuses on the design of a medium-sized house that is imbedded into the river valley hillside, with views toward the river. The design language borrows from the stone retaining walls of paths of nearby, more traditional, existing villages. The house has a curved stone retaining wall, forming two courtyards and a central meditative space, connecting the house to the natural surroundings. The house design emphasizes flexible space, as the meditative space has a table and seating below a skylight for tea and conversation, but can also be converted, by the floor raising to meet the table, into a room for yoga and meditation.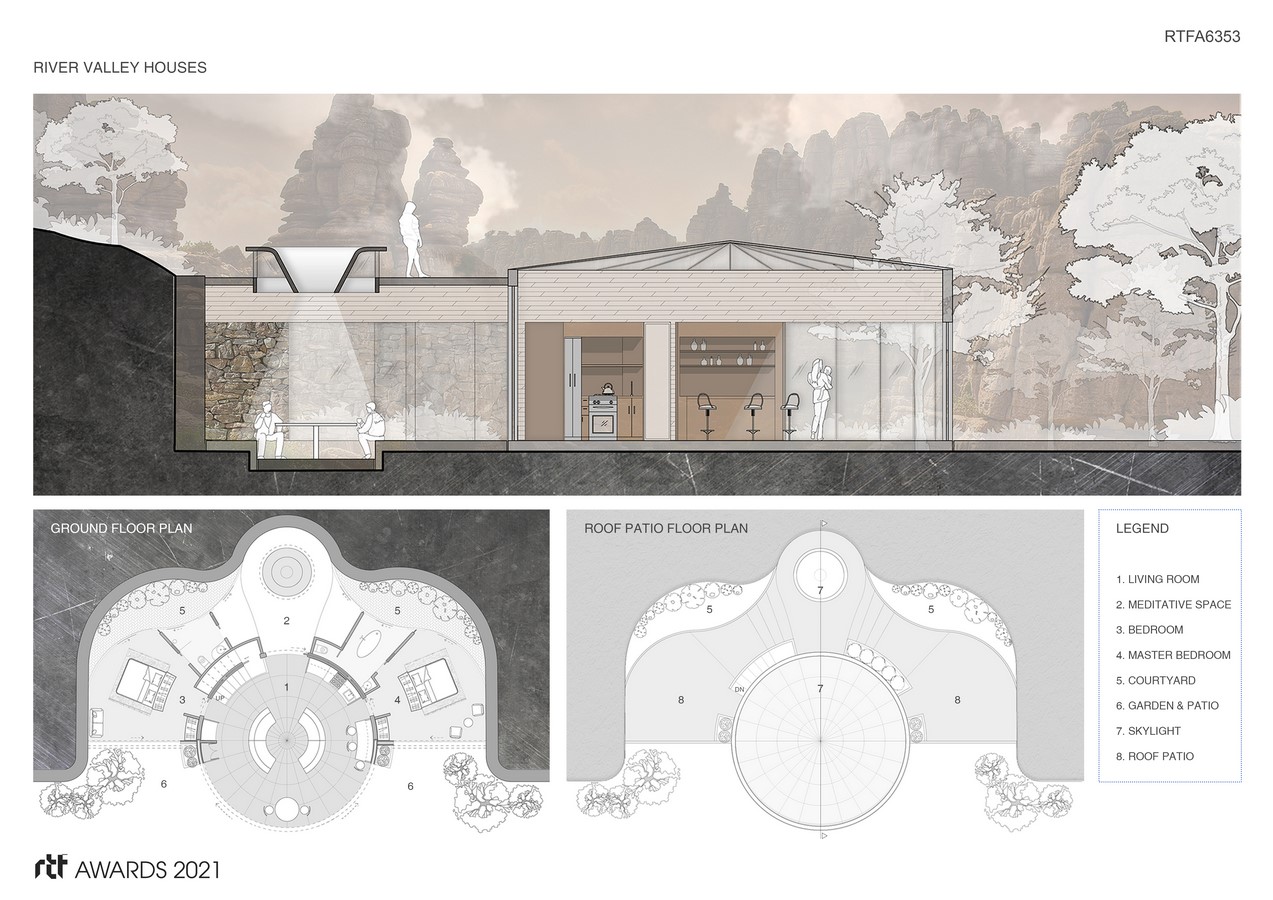 At the central living room, large sliding glass panels allow the residents to open the front of the house directly to the outdoors. The entire roof of the living room  is a formation of glass louvers that can be closed, while still allowing for daylight, or open, creating a living room that will feel outdoors when the sliding panels are also open. The house design allows the residents to adjust the overall area of indoor space to the seasons and temperature. The retaining walls will create a web of paths up the hillside, while the roof of each house also serves as patio space. While the interior courtyards are more private, the roof patios and front yard of each house connect residents with neighbors of the community.