After many years leading Ted Gibson Salon – a 20 chair salon on 5th Avenue in the Flatiron District of Manhattan with a satellite in Miami that catered to a celebrity and socialite clientele – Ted Gibson closed his eponymous salon and moved to Los Angeles with his partner in life and business Jason Backe in order to embark on the next chapter.
Rethinking The Future Awards 2020
First Award | Fashion, Lifestyle & Accessories (Built)
Project Name: LA Salon Prototype
Studio Name: FGP Atelier
Design Team: Francisco Gonzalez Pulido
Area: 1,500 SQFT
Year: 2019
Location: Los Angeles, CA, USA
Contractor: SGM Smith Global Media
Photography Credits: Rafael Gamo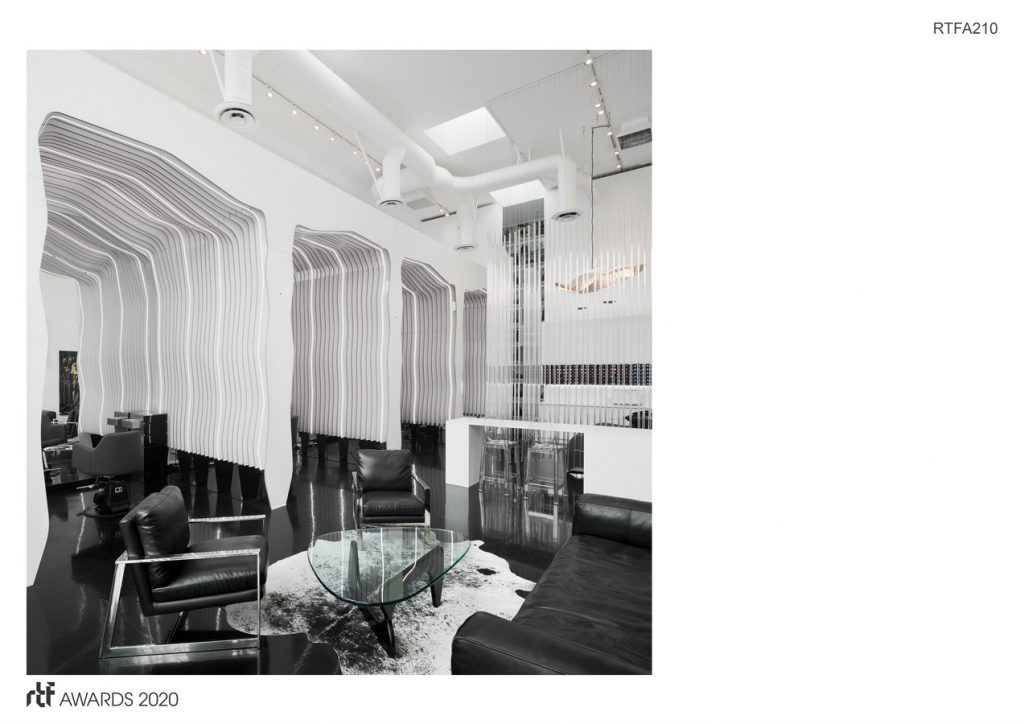 Their goal was to reinvent the salon experience as profound, interactive, and enlightening while also rethinking the traditional business model of manufacturers and distributors selling products to salons which then are resold to clients.  One aspect of realizing this vision would be launching their own product line called "Starring."  The other would be a new salon – also to be called "Starring."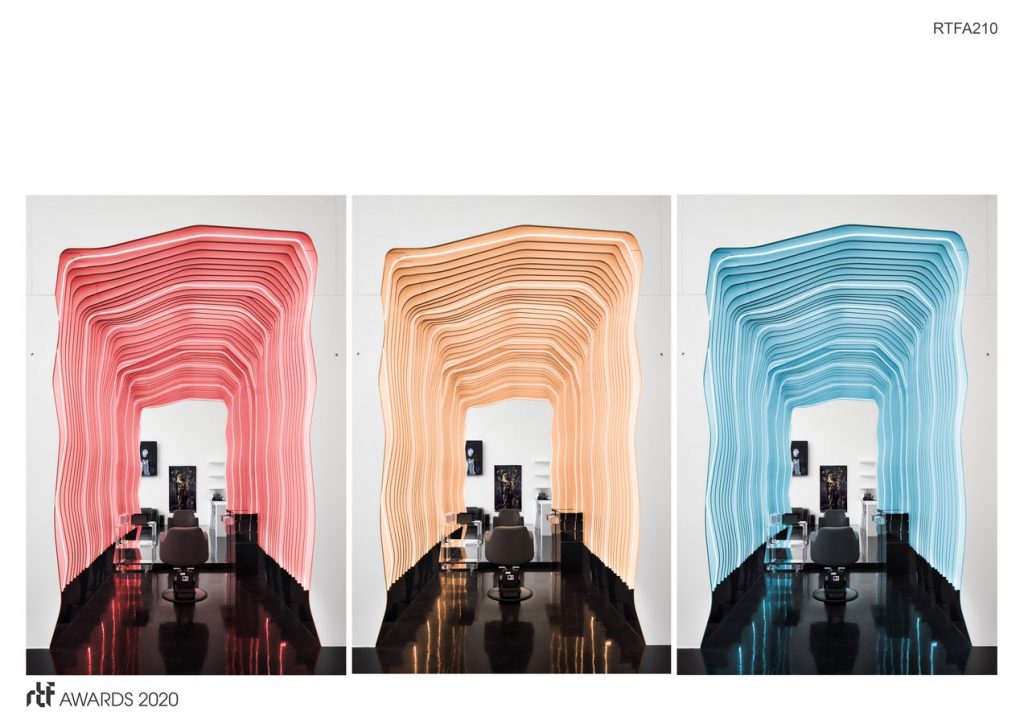 In order to achieve the latter part of this vision, Ted and Jason hired FGP Atelier to create a unique atmosphere custom-tailored to the young hip next generation of global celebrities that form their clientele.  Working in close dialogue with Ted and Jason, Francisco Gonzalez Pulido created a series of 5 semi-enclosed pods.  The form of these pods was inspired by hair blowing in the wind.  Each pod allows for a unique atmosphere that can adapt to a particular client's preferences for lighting and music while also providing visual isolation from the other guests in the salon.  These pods sit within a neutral white environment that provides a bright backdrop as a stage for the guests.  Beyond the series of pods, Gonzalez Pulido designed a waiting area in lieu of a reception desk, a washing area screened by a silver mesh curtain, and a powder room with custom wallpaper.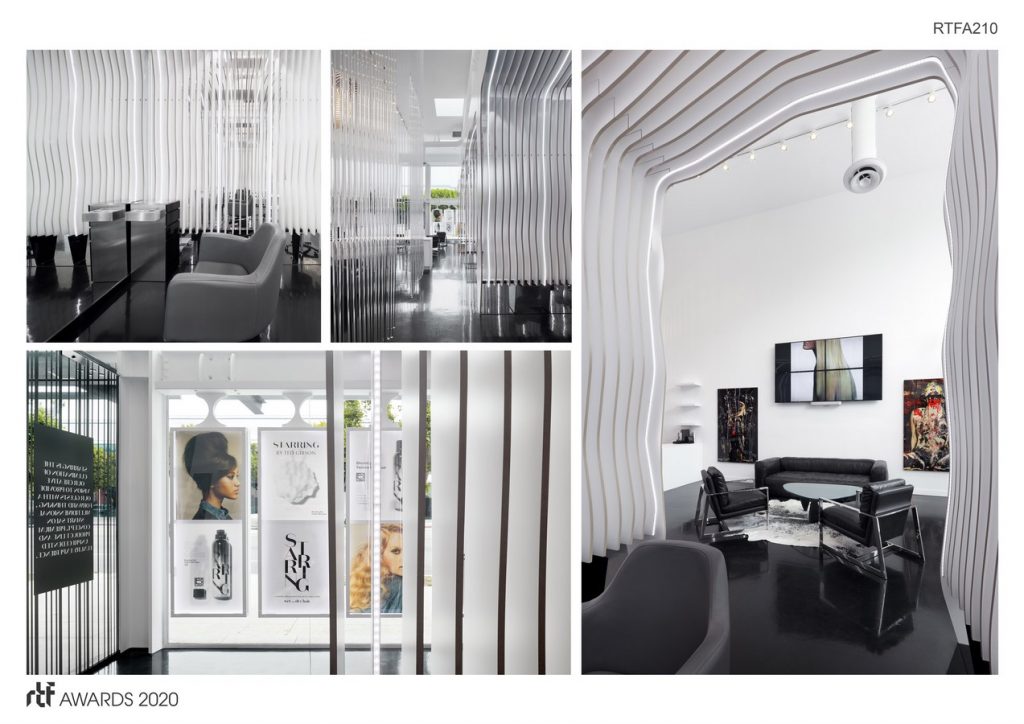 The guest experience, as well as the broader salon, is powered by Alexa through a partnership with Amazon.  In addition to controlling lighting and audio, the partnership with Amazon also makes it possible to scan styling products on shelves in the salon, add those products directly to the client's shopping cart, and then have them delivered later that day.  This will be the first cashier-less retail establishment that Amazon has created through a partnership with a brand that is not their own.  As the first "smart/intelligent salon,"  it will set a new standard for the industry and become a prototype for future salons by Ted Gibson and Jason Backe.
ARCHITECTURE, CONSTRUCTION & DESIGN AWARDS 2020 IS HERE
Over more than half a decade Rethinking the Future has been a leading organization committed to providing an international platform to not only recognize and acknowledge design talents from all over the world but also to celebrate and share the knowledge that created through a plethora of awards, events and academic dialogues in the field of architecture and design.