The Ceminac is a small village in Baranja, east region of Croatia. Community Center Ceminac was designed and built to become a central location for different activities, social interaction, events, celebrations, ceremonies, entertainments, concerts, and exhibitions.
Rethinking The Future Awards 2020
First Award | Public Building (Built)
Project Name: COMMUNITY CENTER CEMINAC
Studio Name: Rechner Architects
Design Team: Architects: Bruno Rechner, architect & Predrag Rechner, architect
Collaborator: Igor Knez, engineer
Area: 2.195m2
Year: 2019.
Location: Ceminac, Croatia
Consultants:
Photography Credits: PREFA / Croce & Wir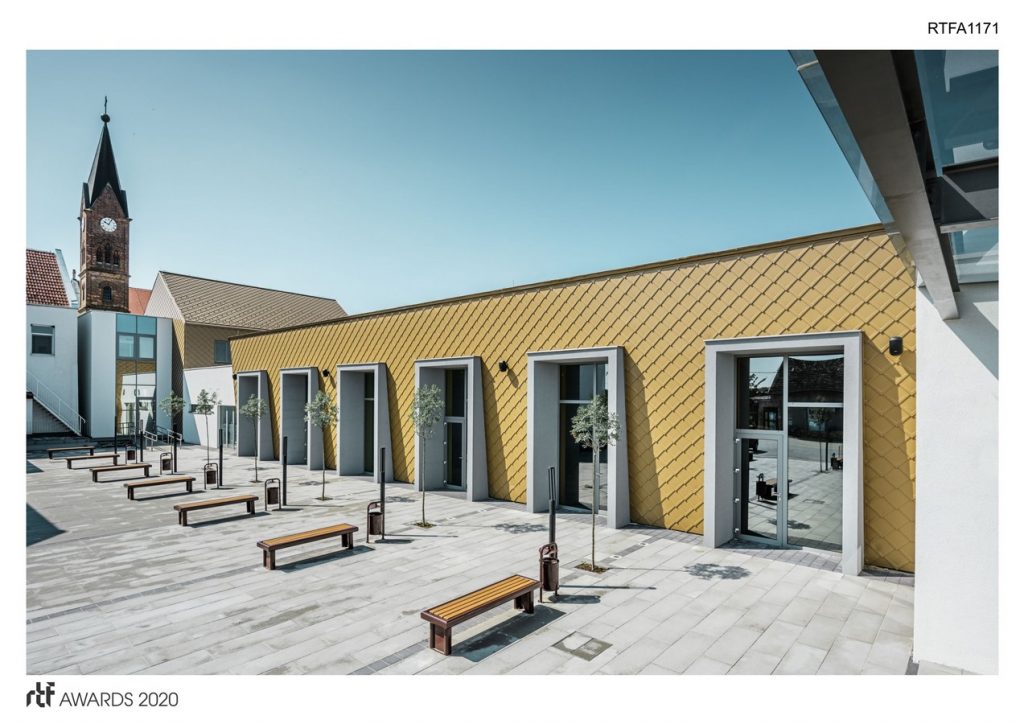 The concept was to make a building 3in1. Besides existing municipal building there is a new L shaped building. Inside the building, there's a great hall for all kinds of different events and offices for non-profit organizations and administration. Outside of the building, there's great public space for daily activities at open. All those three parts form the Center.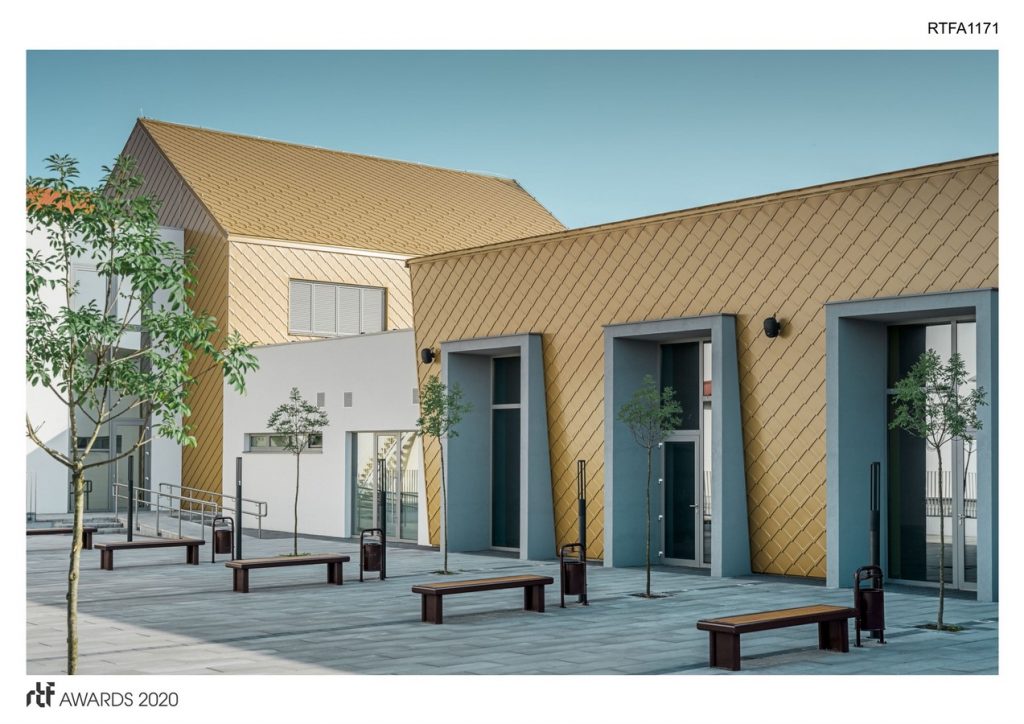 Respecting the context, the shape of the building was designed to adapt to the street silhouette. At the back, the volume of the hall was shaped to merge with open public space. What makes the building contemporary and different is romb shaped skin which like glimmering shells envelops the facade.
Functionally, at the main street, there is enter to the lobby. Communications lead to offices and administration on the first floor or to the multi-purpose hall on the ground floor. Hall is connected to the public square through great glassed openings. Square, public space, is ending with a covered stage for different events at open.
Community Center Ceminac is an architectural contribution to a better and meaningful life in one small place.
ARCHITECTURE, CONSTRUCTION & DESIGN AWARDS 2020 IS HERE
Over more than half a decade Rethinking the Future has been a leading organization committed to providing an international platform to not only recognize and acknowledge design talents from all over the world but also to celebrate and share the knowledge that created through a plethora of awards, events and academic dialogues in the field of architecture and design.