The Alief Neighborhood Center combines three City of Houston departments (Library, Parks, & Health) to create a civic center at the heart of the redeveloped 37-acre urban park. Raised out of the floodplain, the building's elevated 'front porch' frames a space for the diverse community to come together, share ideas, and express an identity unique to Alief. The Center is a model for resilient design in a post-hurricane Harvey environment – a 'Lilly-pad' for those seeking shelter from the storm.
Rethinking The Future Awards 2020
First Award | Public Building (Concept)
Project Name: Alief Neighborhood Center
Studio Name: EYP Inc.
Design Team: John Smith, Jonas Risen, Peter Dreghorn, Robert Burrell, Yuliana Hernandez, Guillermo Andrade
Area: 70,000 GSF
Year: 2021
Location: Alief Neighborhood, Houston Tx
Consultants: MEP Engineer – Collaborative Engineering, Fire Protection -Addleman, IT/AV/Security – 4b Technology, Landscape Architect – SWA, Cost Estimator – Project Cost Resources, Food Services-Worrell Design Group, Aquatics-Counsilman Hunsaker, Structural Engineer-Dally, Skate Park Design-Action Sports Design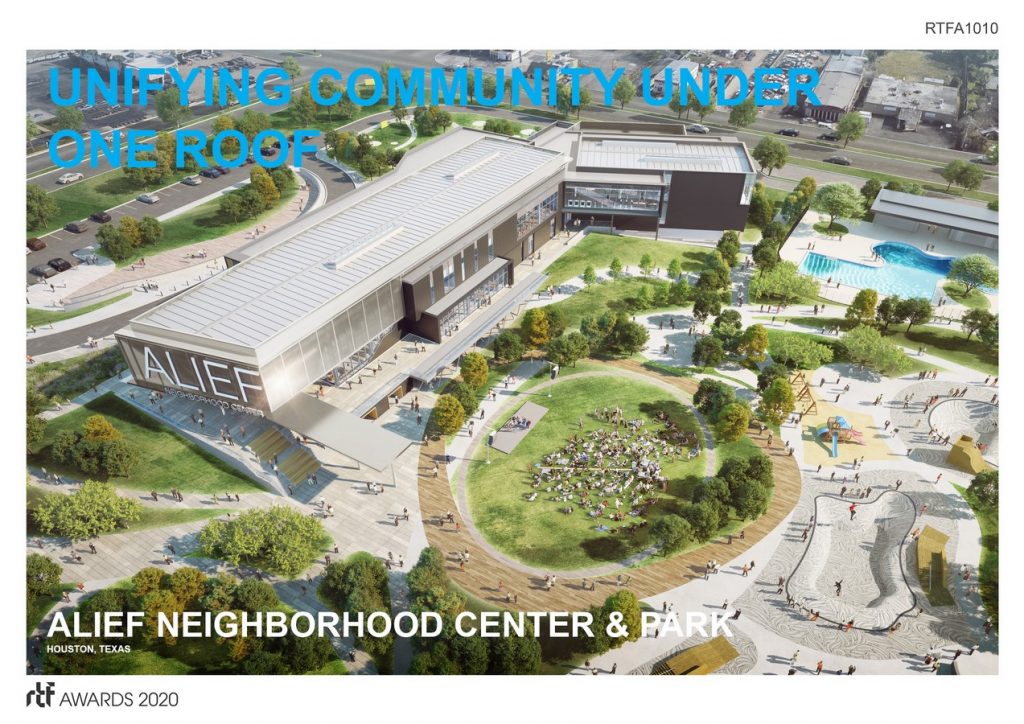 The 70,000sf 2-story new building is elevated over a parking area providing convenient access to the building programs directly above. Health Department programs provided include W.I.C. (Special Supplemental Nutrition Program for Women, Infants, and Children), DAWN (Diabetes Awareness Network) that provides support for a variety of chronic illnesses, and a Senior Center. The Parks Department programs include a full-size competition gymnasium with a perimeter elevated walking track above, a community fitness center and spaces to support youth after-school and summer programs.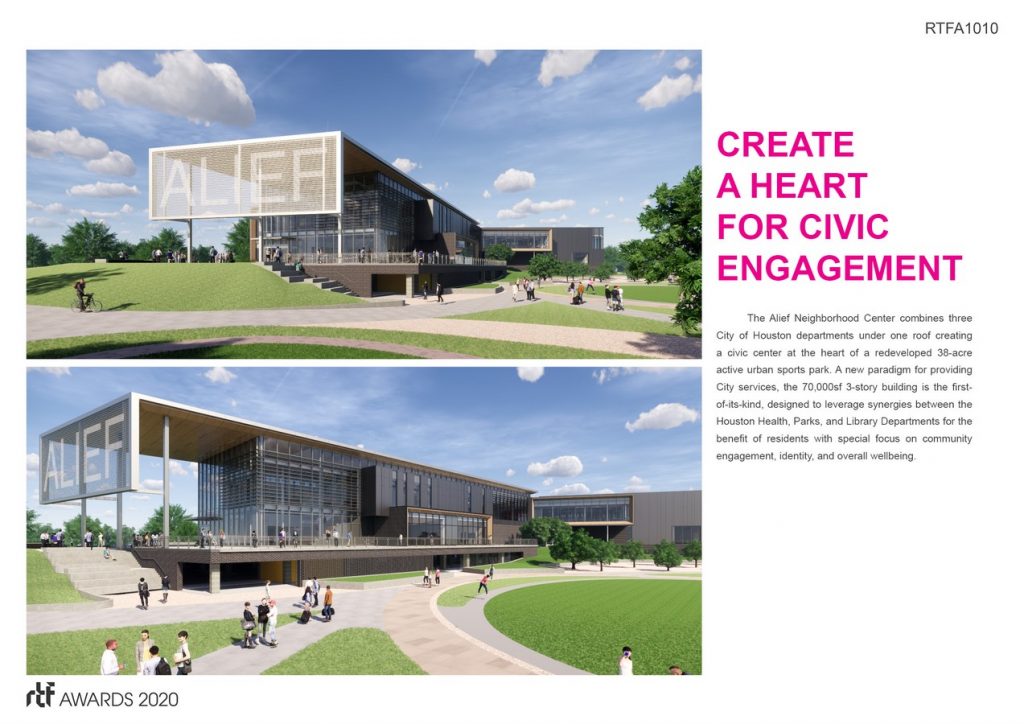 The library, located on the second floor, and accessed through a grand 'stair-a-torium' in the lobby contains light-filled stack-space and reading areas with expansive views both to the park to the south and to the existing grove of preserved trees on the north. Directly adjacent to the library, HPL's technology-rich TechLINK youth maker-doer program contains spaces for collaboration, the 'Tiny Techs' children's area, music recording studio, virtual reality stations, photo/video lab, and a maker space.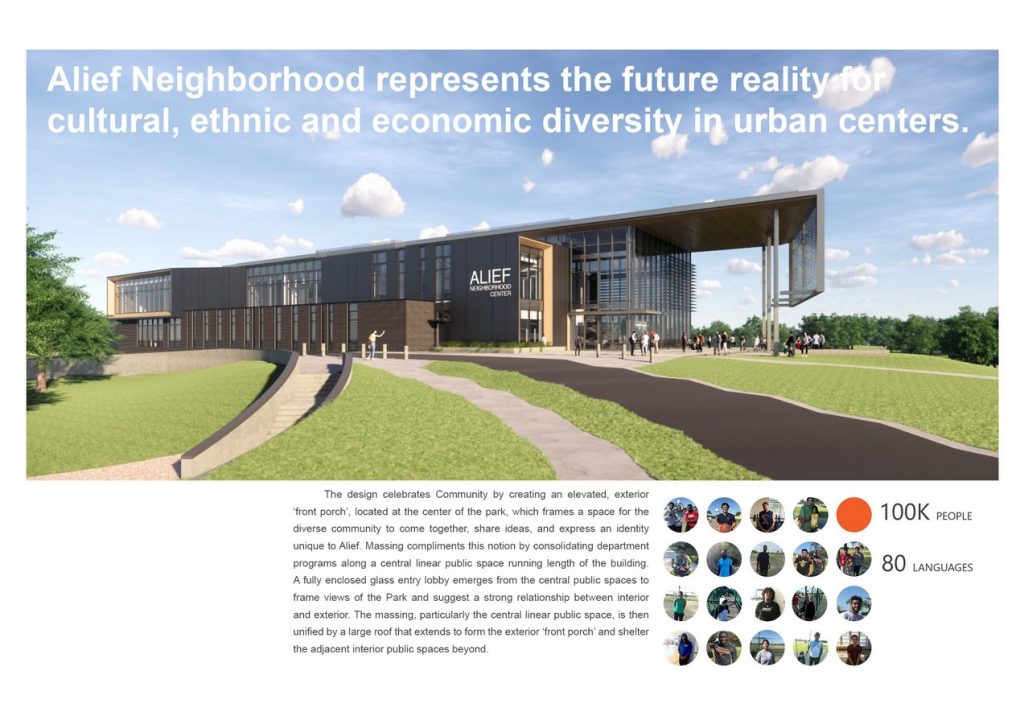 Site amenities include a competition soccer field, two full-size practice soccer fields, two futsal courts (fast-paced soccer played on a hard-surfaced smaller court) baseball field, skate park, tennis courts, children's playground, outdoor swimming pool facility, community gardens, a marketplace venue, and outdoor event space areas.
ARCHITECTURE, CONSTRUCTION & DESIGN AWARDS 2020 IS HERE
Over more than half a decade Rethinking the Future has been a leading organization committed to providing an international platform to not only recognize and acknowledge design talents from all over the world but also to celebrate and share the knowledge that created through a plethora of awards, events and academic dialogues in the field of architecture and design.