The public area is activated by moving iron elements. When needed, separating study and kitchen. The public area defines the interior and exterior with two opposing brick walls, creating like a sunroom inclined ceiling natural light kitchen concept.
Rethinking The Future Awards 2020
First Award | Residential (Interior) (Built)
Project Name: About joyful life
Studio Name: Yuanmao design studio
Design Team: Yimin Jhu
Area: Taiwan, Asia
Year:2019
Location: Chupei, Taiwan
Photography Credits: WJ photo studio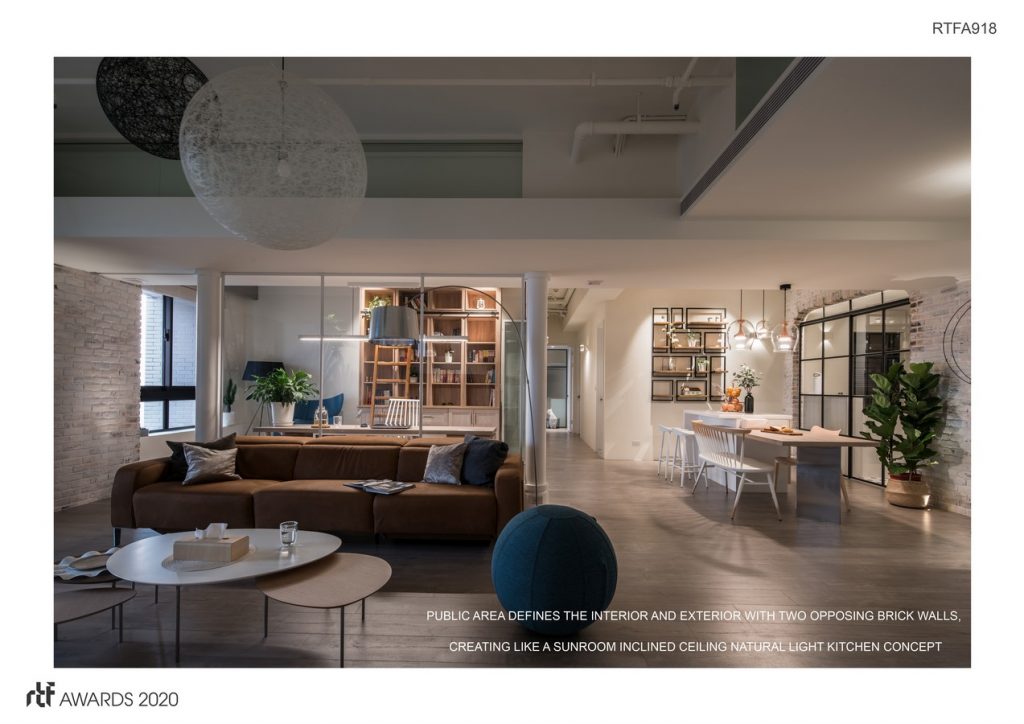 The iron ladder of sofa-side creates the concept of a split floor above, strengthens the concept of lofts, and blurs low beams. Cylinder, brick, and arched wall of the master bedroom and kitchen, these material figure out the meaning of age.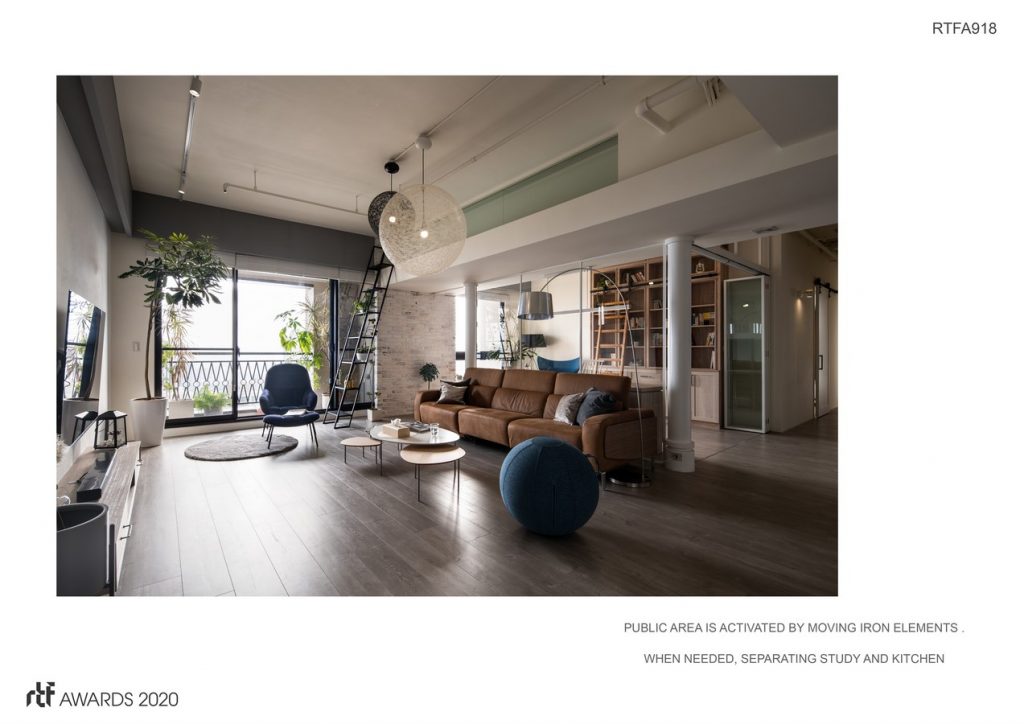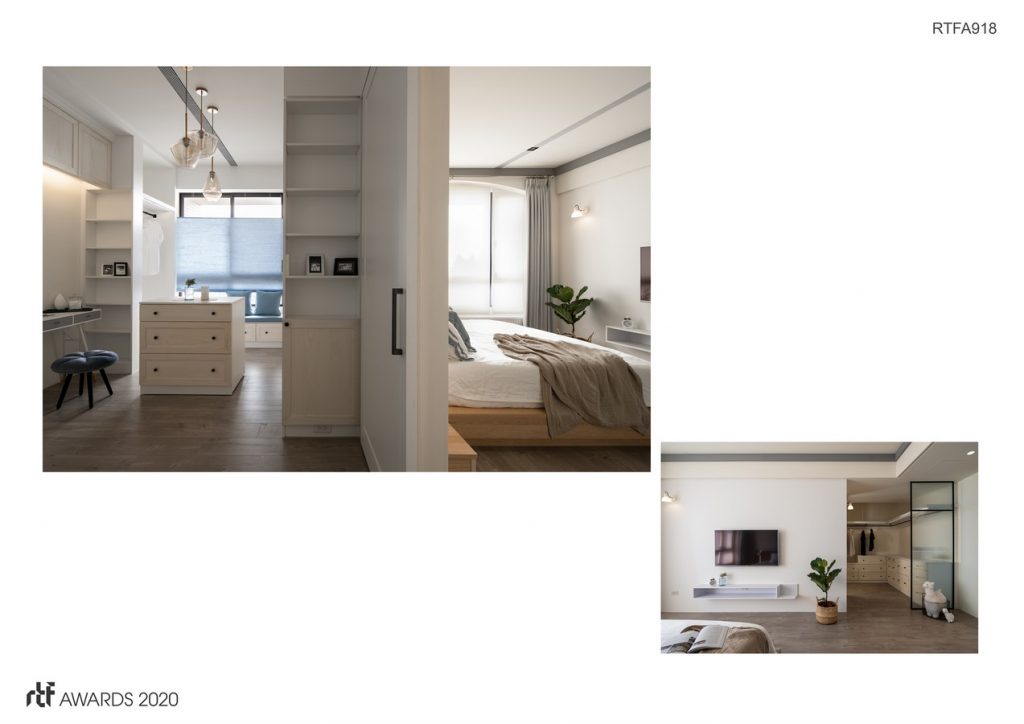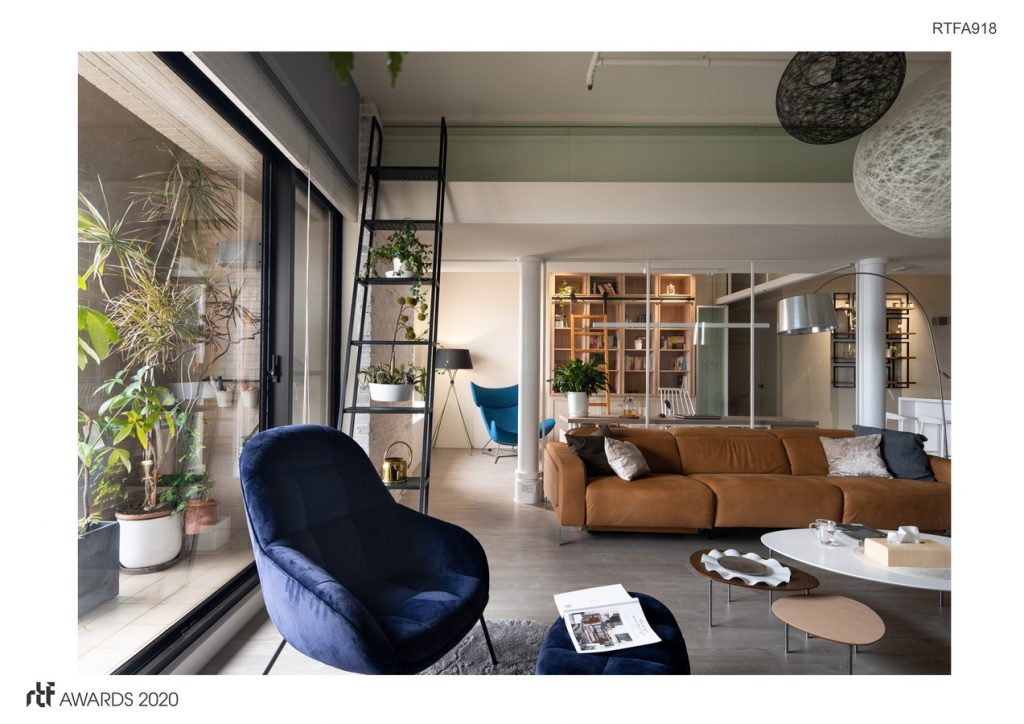 ARCHITECTURE, CONSTRUCTION & DESIGN AWARDS 2020 IS HERE
Over more than half a decade Rethinking the Future has been a leading organization committed to providing an international platform to not only recognize and acknowledge design talents from all over the world but also to celebrate and share the knowledge that created through a plethora of awards, events and academic dialogues in the field of architecture and design.