In 2018, mobile operator Three moved into its new premises on Entrétorget, across from the Globe arena in Stockholm. Studio Stockholm has been responsible for interior design and been a strategic advisor throughout the entire project.
Rethinking The Future Awards 2020
First Award | Workplace (Interior) (Built)
Project Name: 3 Sweden
Studio Name: Studio Stockholm Arkitektur AB
Location: Sweden
Team: Marco Checchi
Boel Allende
Anders Johnsson
Pernilla Köhlberg
Erik Barnes
Jacob Granat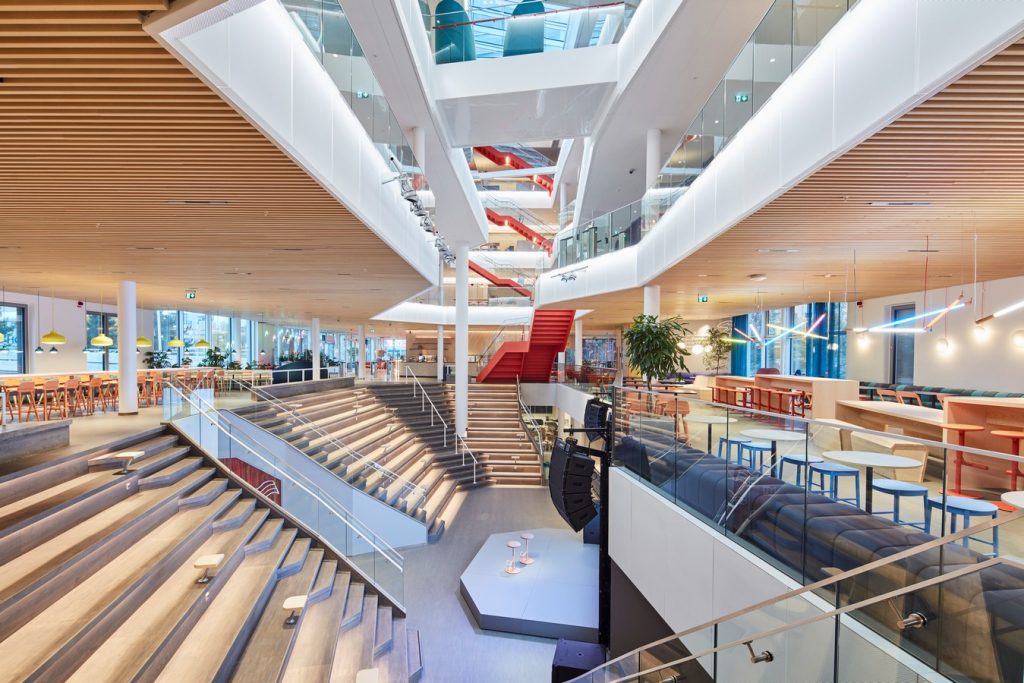 Throughout our initial analyses, we quickly came to the conclusion that Three, with its growth rate, would require about 15,000 square meters, in its own, optimized building. The next step in the process was to identify and understand the typical Three employees and what their current and future needs would be. Being able to offer the very best work environment, regardless of professional role and personality, was essential in order to deliver the ultimate solution for both the company and its employees. Needs assessments have resulted in a building full of optimized solutions and easy flexibility.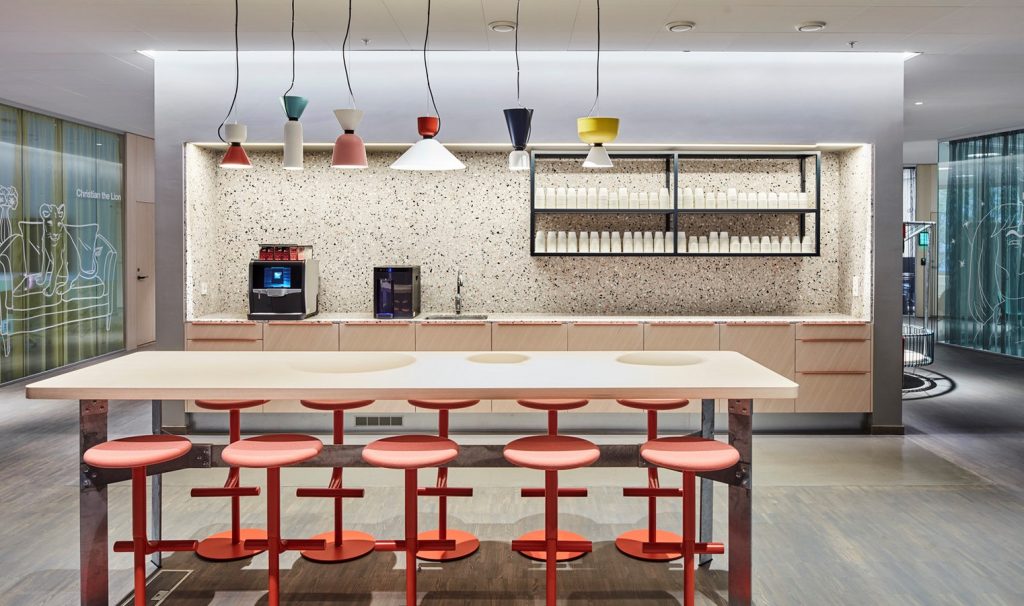 The concept is based on characteristics that are typical for those working at Three – they are lively, forward-looking, young, sporty and healthy, with international diversity. The typical three traits have been translated into a design language to achieve the right decor. Weekday Celebration is the key concept – something that occurs when everyone is engaged, and it is this feeling that should infuse the new office. The interior design concept is characterized by digital solutions, a robust choice of materials such as concrete flooring, solid wood, and galvanized steel, as well as unexpected details like multi-colored climbing ropes and LED cables. The raspberry red staircase was part of the concept early on, as the lifeblood that connects every part in this 14 story-high building.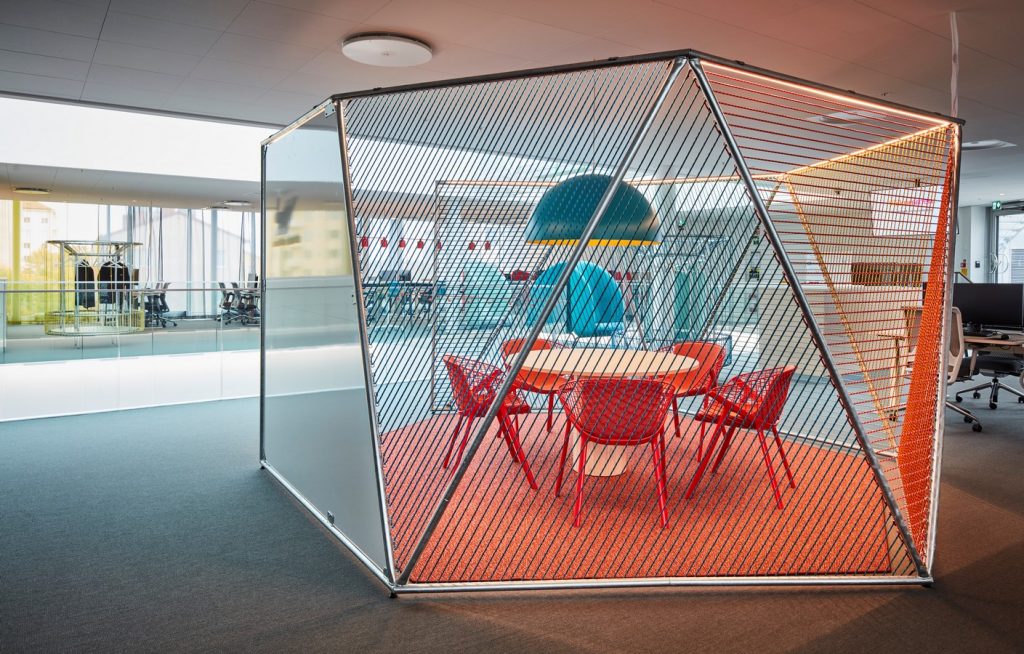 This has not "only" been about a new office, but also about a strategic move for the brand and the company, geographically and in terms of identity. In addition to this, there has been a large degree of involvement among the employees.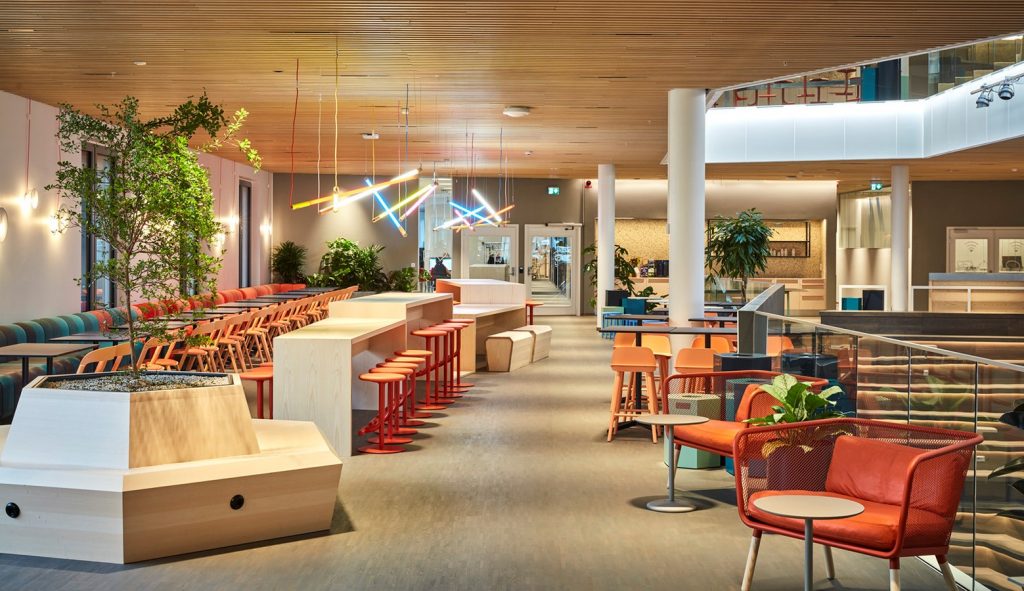 Additional Credits: Marco Checchi Studio Stockholm Arkitektur, Pernilla Köhlberg Studio Stockholm Arkitektur, Boel Allende Studio Stockholm Arkitektur, Erik Barnes Studio Stockholm Arkitektur, Anders Johnsson Studio Stockholm Arkitektur
ARCHITECTURE, CONSTRUCTION & DESIGN AWARDS 2020 IS HERE
Over more than half a decade Rethinking the Future has been a leading organization committed to providing an international platform to not only recognize and acknowledge design talents from all over the world but also to celebrate and share the knowledge that created through a plethora of awards, events and academic dialogues in the field of architecture and design.