Located in Helmond's Brandevoort district, the Smartest neighborhood in the world is currently being developed. BSD will be a 150 hectares mixed-use innovation district in which the urban environment is designed in conjunction with the latest insights and techniques in the area of health, data, mobility, energy generation and circularity, which are used here to create a sustainable and beautiful living environment. The residents' participation plays an important role in the design of their district, which will include houses, business, commerce, green parks, and public spaces. The development will be characterized by the application of the latest technologies and knowledge, becoming a 'living lab'.
Rethinking The Future Awards 2020
First Award | Urban Design (Concept)
Project Name: Brainport Smart District
Studio Name: UNStudio
Design Team: Ben van Berkel with Machteld Kors, Misja van Veen, Dana Behrman, and Teun Bimbergen, Maria Zafeiriadou, Pedro Silva Costa, Chen Shijie
Area: 150 hectare
Year: 2018
Location: Helmond, The Netherlands
Consultants: Habidatum – data analysis and modeling; Felixx – Landscape and ecology design; Metabolic – Circularity; UNSense – tech-based environment solutions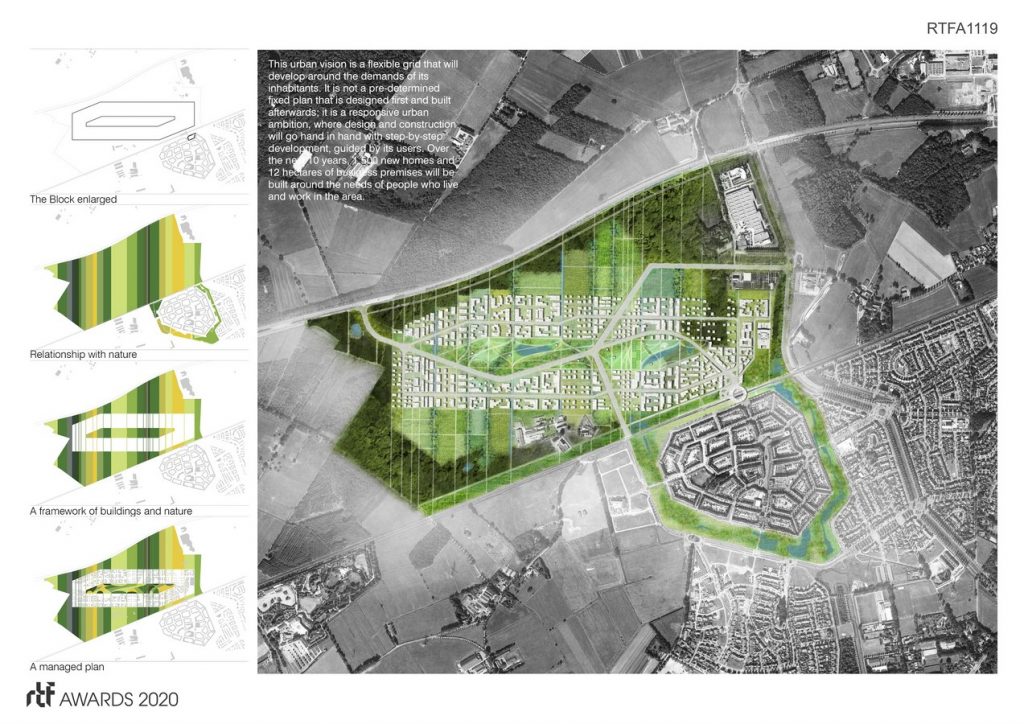 A Community of Innovators
Brainport Smart District (BSD) aims to contribute to the creation of a unique, sustainable living concept, one that embraces experimentation and 'learning by doing'. As such, BSD is seeking early adopters: local and international users who are open to experimenting with these new ways of living and working. Residents are encouraged to adopt communal resource schemes such as shared energy generation and land cultivation, while businesses will primarily focus on innovative research. The productive urban environment and landscape will generate a local economy that is specifically 'Made in BSD'.  BSD's technology universe is introduced as a framework for sharing data and information that can enrich the efficiency of the landscapes, buildings and public spaces, while offering seamless connectivity.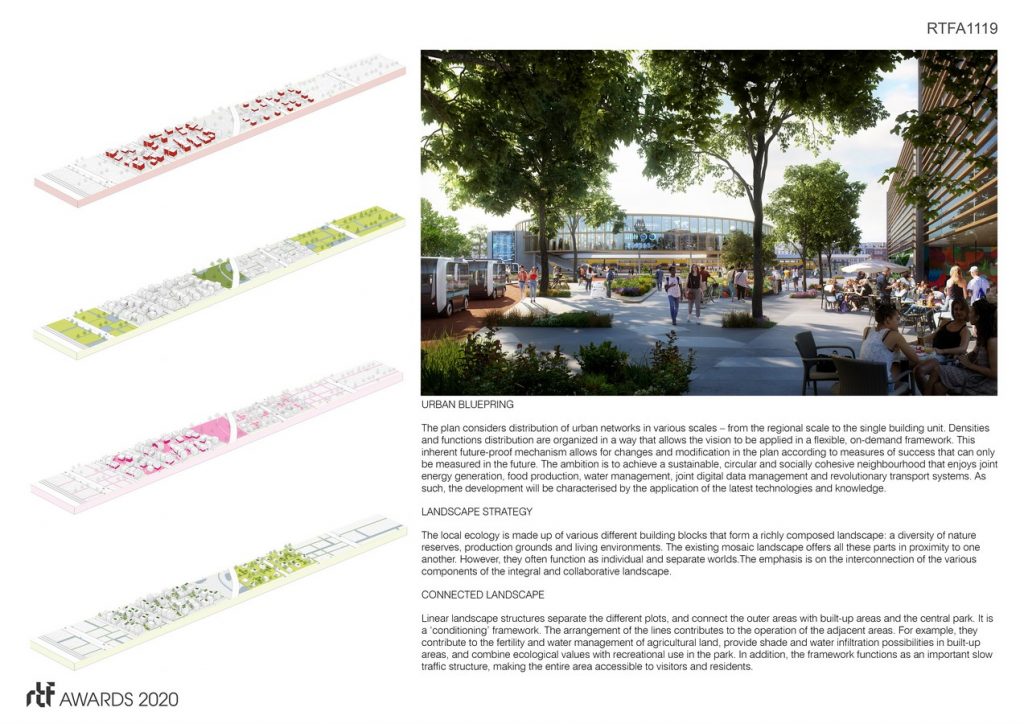 Urban Vision
The district aims to develop a new relationship between buildings and landscape, whereby both strengthen each other qualitatively. A mixed residential neighborhood is organised around a central park, surrounded by business spaces and natural reserves. The landscape is used as a productive environment for food, energy, water, waste processing and biodiversity. Our urban plan offers opportunity for growth with a flexible framework of incremental density. Factoring future economic and social flux, the site is parcelled into a series of strips (from north to south) that demarcates the district into ten parts, offering a diversity of urban and landscape densities and use.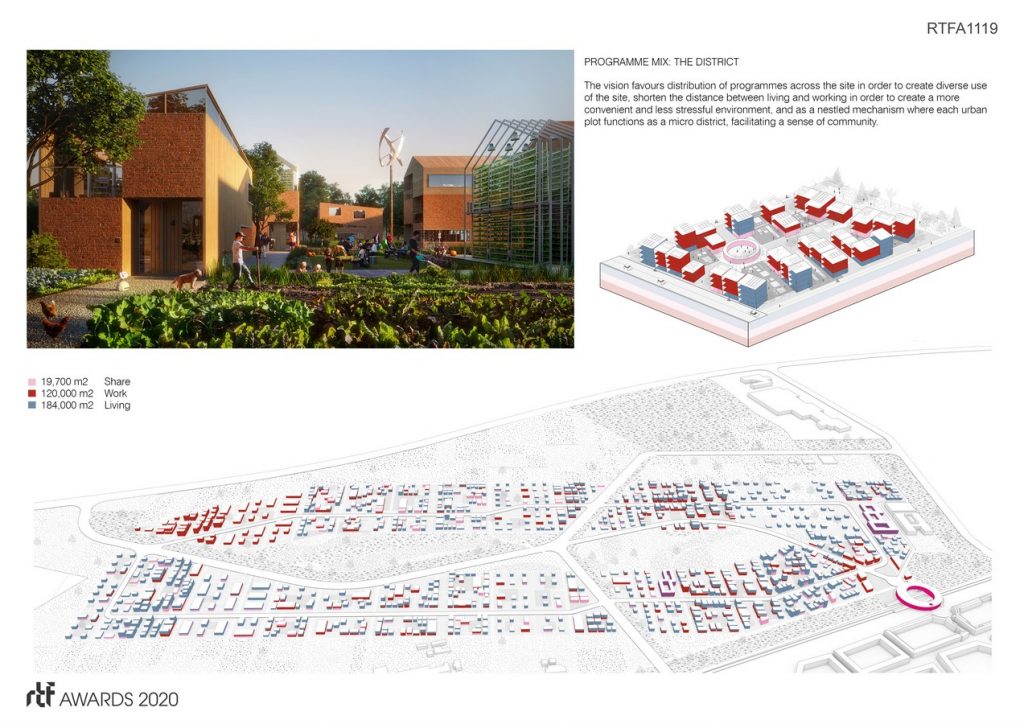 Our vision translates BSD's high ambitions regarding climate adaptation and circularity into a framework that ensures that ecologic, social and economic sustainability are within reach. Incorporating circular economic strategies early in the process (related to materials, energy, climate adaptation, biodiversity, human health and economic opportunities) the goal is to harness synergies between innovative solutions on different scales.
ARCHITECTURE, CONSTRUCTION & DESIGN AWARDS 2020 IS HERE
Over more than half a decade Rethinking the Future has been a leading organization committed to providing an international platform to not only recognize and acknowledge design talents from all over the world but also to celebrate and share the knowledge that created through a plethora of awards, events and academic dialogues in the field of architecture and design.