Newark Liberty International Airport is the second largest airport in the region, serving New Jersey and New York. The airport was constructed before modern security measures and now struggles with spatial limitations as a result of airport security post the September 11th attacks.
RTF Educational Awards 2020
Second Award | Transportation
Project Name: Newark International Airport
Student Name: Samantha Pires
Design Team: Samantha Pires
University Name: New Jersey Institute of Technology
Area: AE14: Transportation
Year: 2019
Location: Newark, NJ
Other Credits: Advisor Darius Sollohub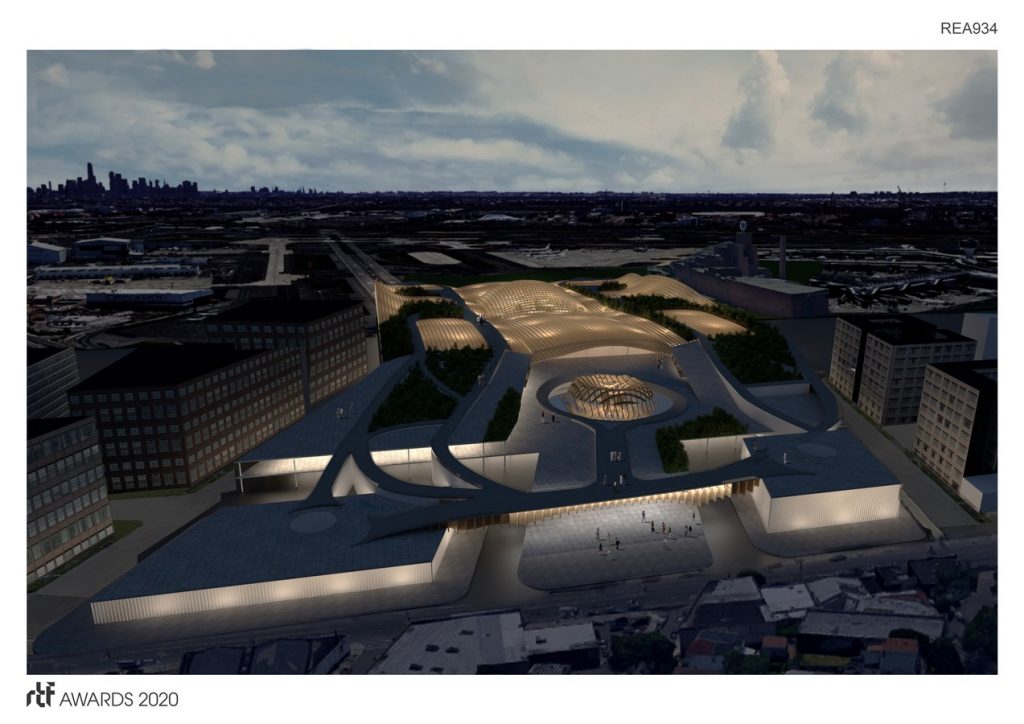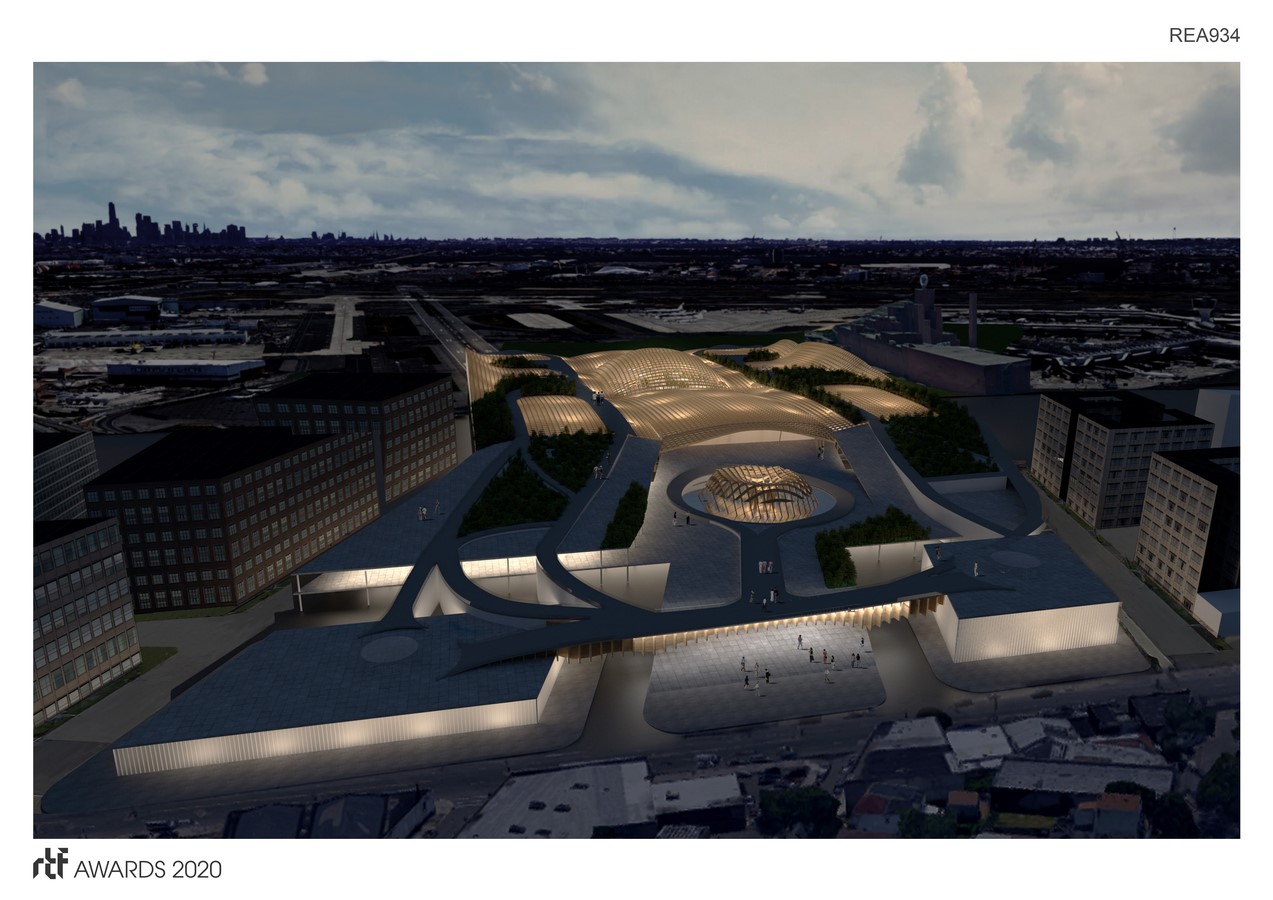 The airport is difficult to modify because of the existing runway and terminal configuration and inefficient use of land for parking. EWR is also near impossible to realistically use by train, and all existing road infrastructure leads directly to the airport with no connection to rail, despite its near proximity to the Northeast Rail Corridor.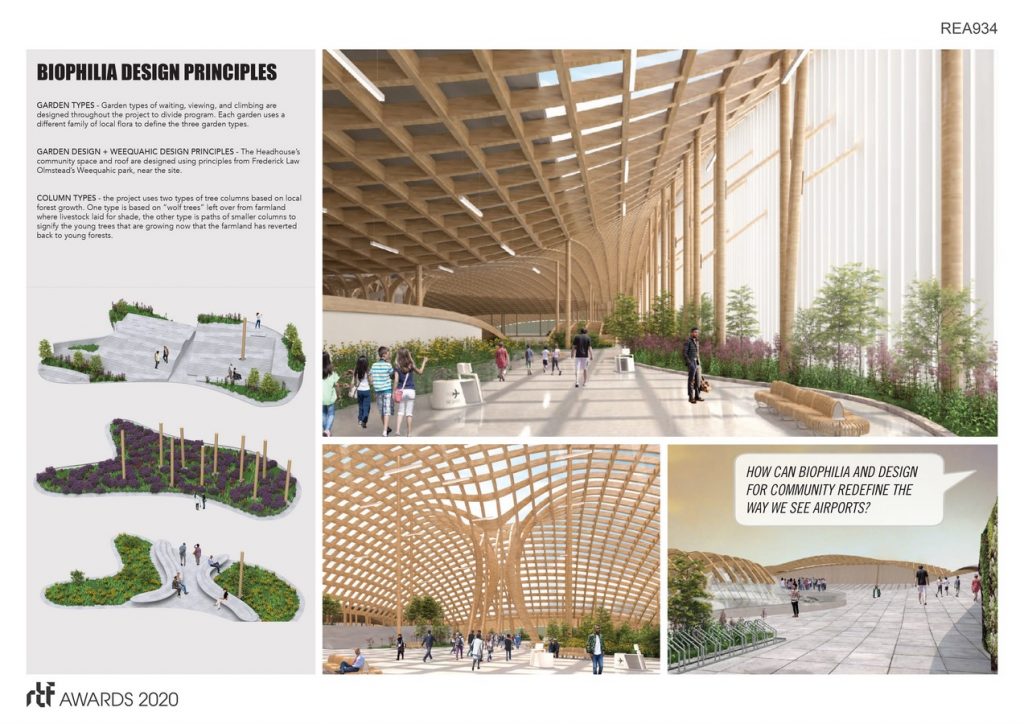 With all this in mind, this project consolidates all airport-related functions into one Newark International Headhouse. This Headhouse will be a radically different approach to the typical American airport, which tends to be a sprawling landmass, far removed from the city. Instead, this Headhouse will be designed on the Northeast Rail Corridor with access to New Jersey Transit and the NYC/NJ PATH Train.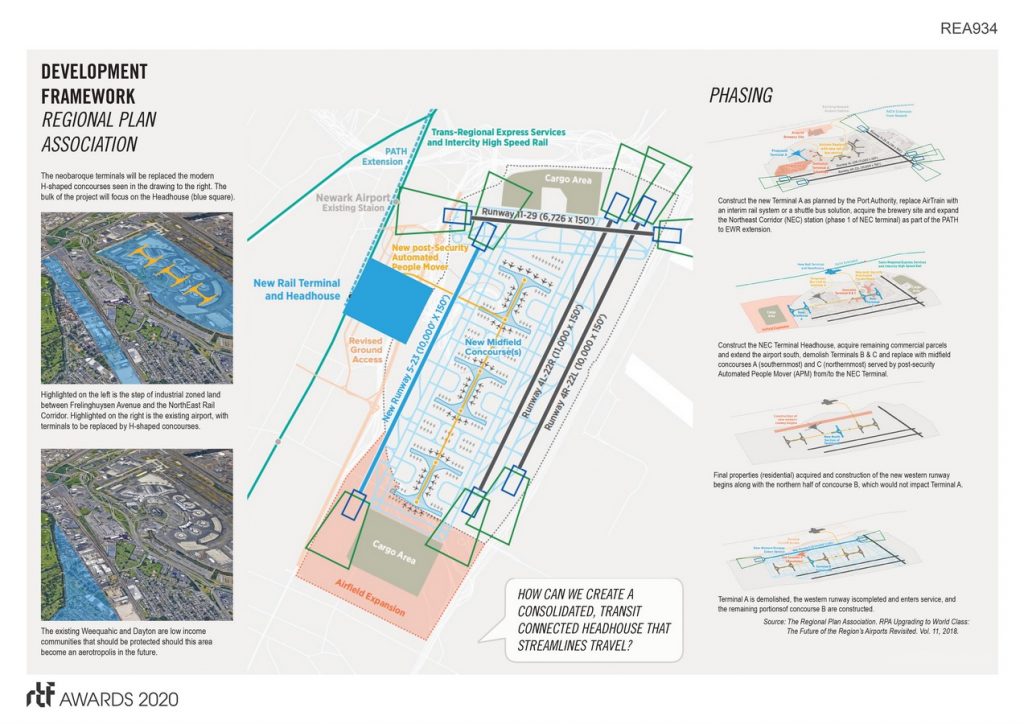 The project uses this rail access and a consolidated terminal to explore ideas defined by economic analyst John Kasarda, the Aerotropolis. The metropolis is a conceptual type of urban form, with the airport as the center of the metropolis. This project applies the concept of the metropolis and proposes that the "Airport of the Future" is one that brings economic development to the community that it serves. It proposes that the airport of the future should not be governed by fear and "security theater" that runs modern airports, but that it should be a place for community engagement, job opportunities and a catalyst to neighborhood development and benefit.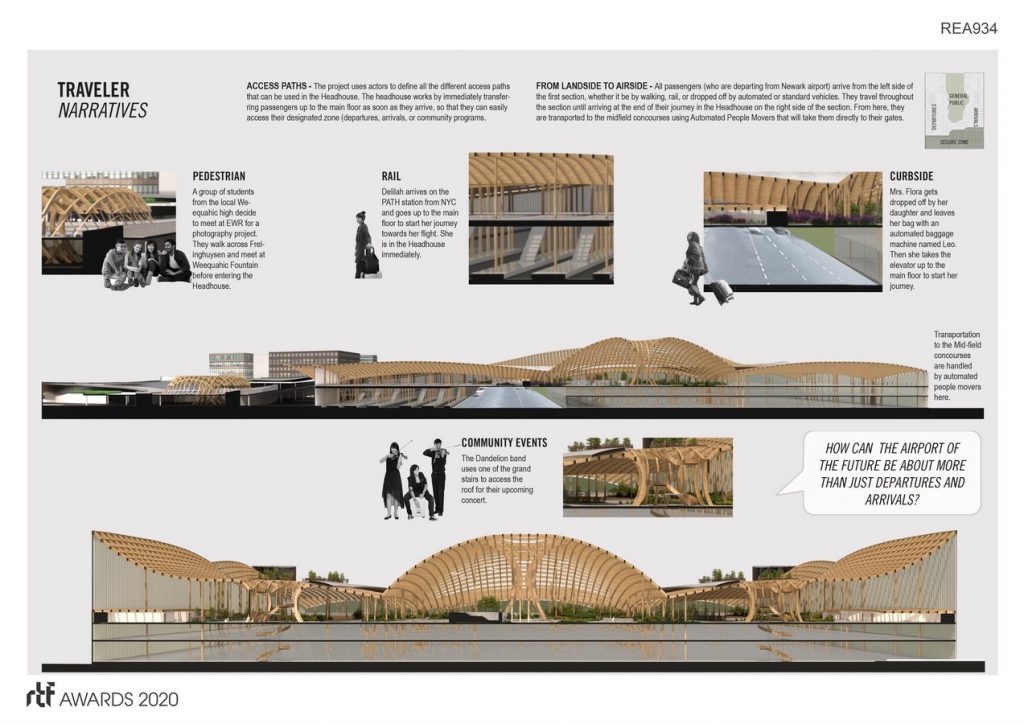 The framework for this project is the research done by the Regional Plan Association, which proposed that the best way to address the issues in EWR was to do the following: replace the neo-baroque style terminals with modern, H-shaped midfield concourses with connection by automated people movers, and construct the Headhouse on the Northeast Rail Corridor.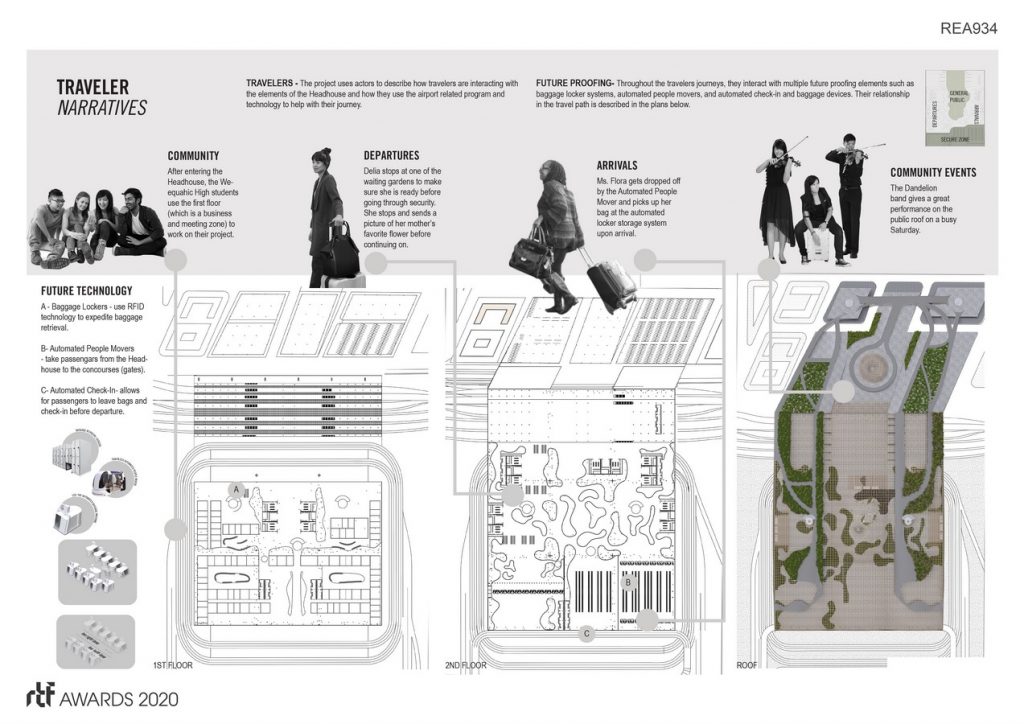 This project grounds the idea of an airport for community development with biophilia, or human's innate need to be within nature. This project proposes that the airport of the future is one that belongs to the community, serves the larger public, and makes the city that it serves into a greater global metropolis.
[/vc_column_text][/vc_column][/vc_row]
ARCHITECTURE, CONSTRUCTION & DESIGN AWARDS 2020
Over more than half a decade Rethinking the Future has been a leading organization committed to providing an international platform to not only recognize and acknowledge design talents from all over the world but also to celebrate and share the knowledge that created through a plethora of awards, events and academic dialogues in the field of architecture and design.