This landscape design project is for a private house in the Mediterranean style, which is located in the Moscow region, Russia.
RTF Educational Awards 2020
First Award | Landscape
Project Name: Shades of Green
Student Name: Lavrukhina Aleksandra
University Name: School of Architecture and Design
Area: Moscow, Russia
Year: 2017
Location: Schluzovaya nab., 6 str. 4, Moscow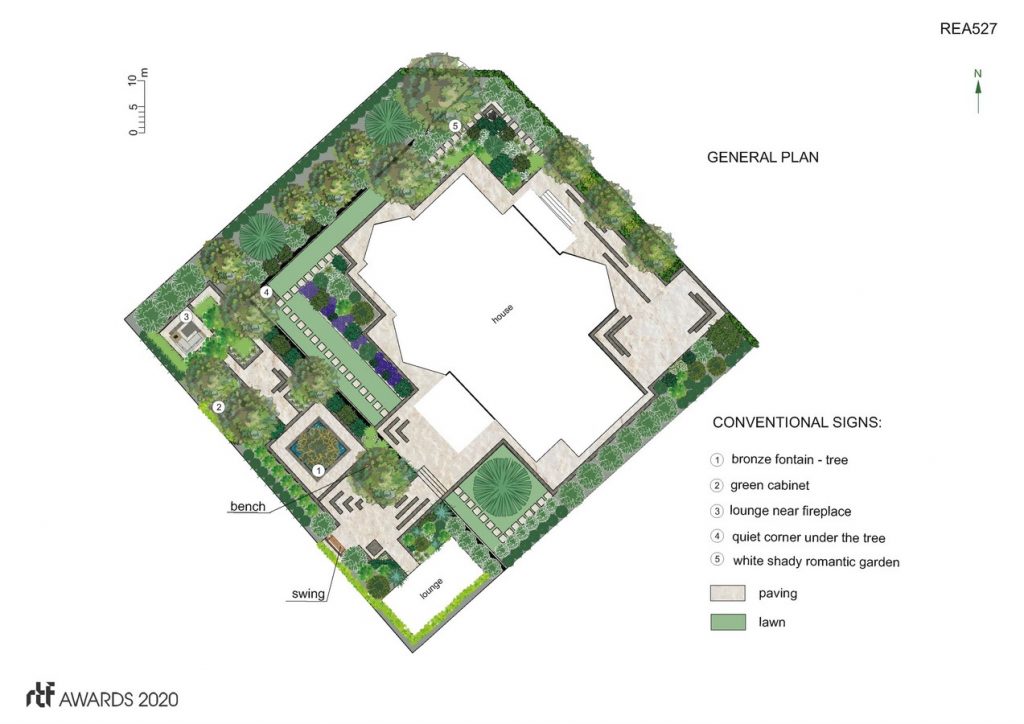 The facade of the house is plastered in bright jade green color, the basement of the house and retaining wall are covered with green quartzite, decorative elements on the facade of the house are made of dark green mosaic.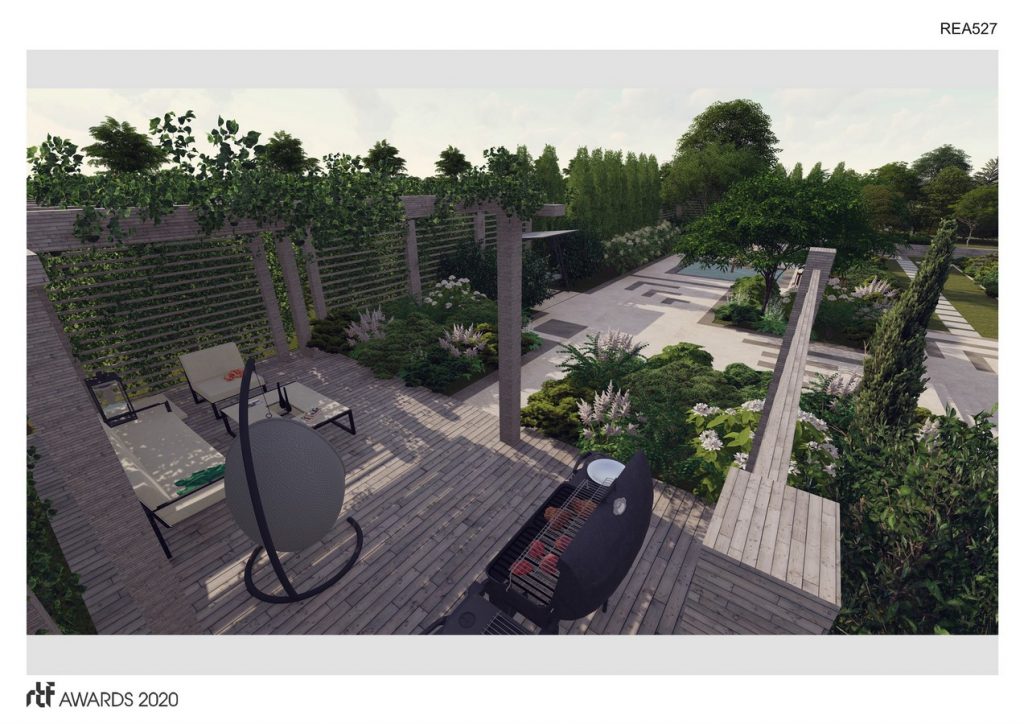 Also, on the facade of the house you can see panels with Italian landscapes, beloved places of the client.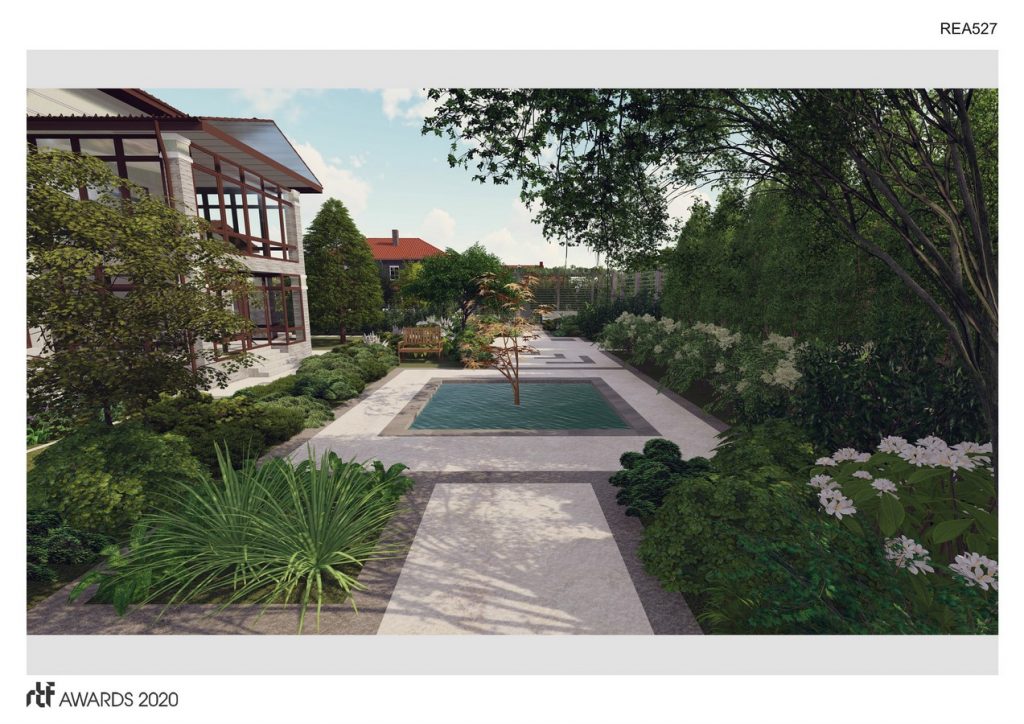 Green – is a favorite color of the client, that's why I decide to create a monochrome garden, using shades of green from different spectrums in trees, flowers, bushes, materials, and sculptures. Garden is built on contrast and nuance of forms and textures.
ARCHITECTURE, CONSTRUCTION & DESIGN AWARDS 2020
Over more than half a decade Rethinking the Future has been a leading organization committed to providing an international platform to not only recognize and acknowledge design talents from all over the world but also to celebrate and share the knowledge that created through a plethora of awards, events and academic dialogues in the field of architecture and design.