Mondeal Heights is a multifunctional high-end ensemble for business and leisure which integrates itself perfectly within the cityscape. Road users and passers-by since every day what already is one of Ahmedabad's most iconic twin towers.
Rethinking The Future Awards 2020
Third Award | Commercial (Built)
Project Name: Mondeal Heights
Studio Name: Blocher Blocher India Pvt Ltd
Location: India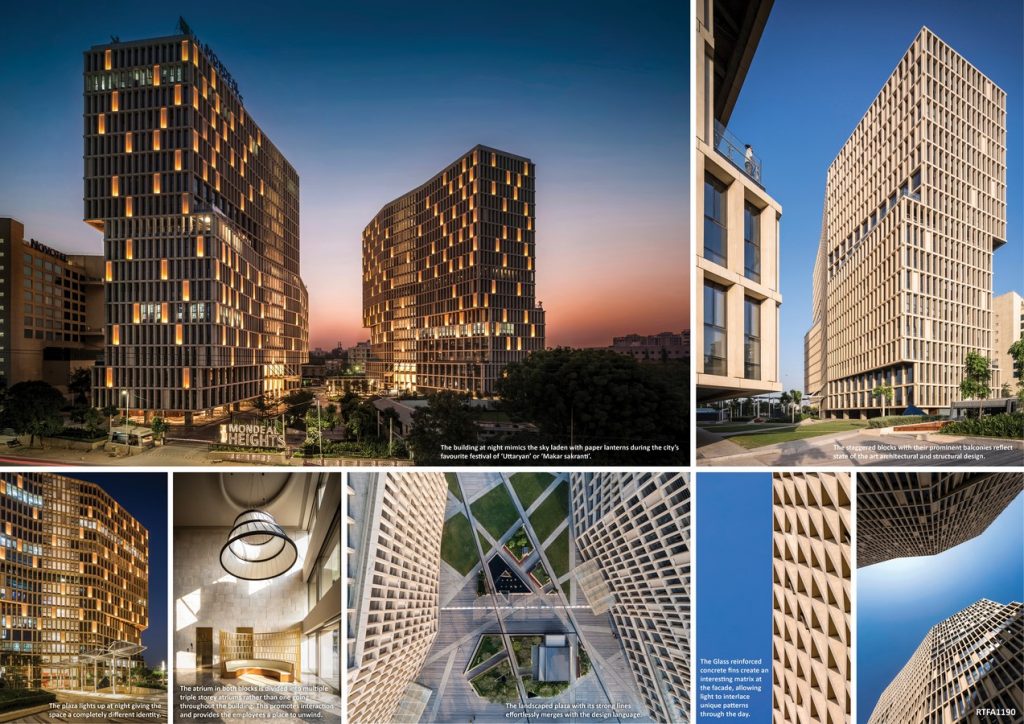 This exclusive mix of urban structure and top technological standards provides a haven for the modern business world in India. 70-meter-high towers house generous office spaces and conference rooms. The buildings themselves play with interwoven and shifted elements, which celebrate an urban dynamism. A grid of open, semi-transparent and closed rectangles form the façade of the building. Depending on the time of day, the sun casts different shadows on the building envelope, with an enlivening effect.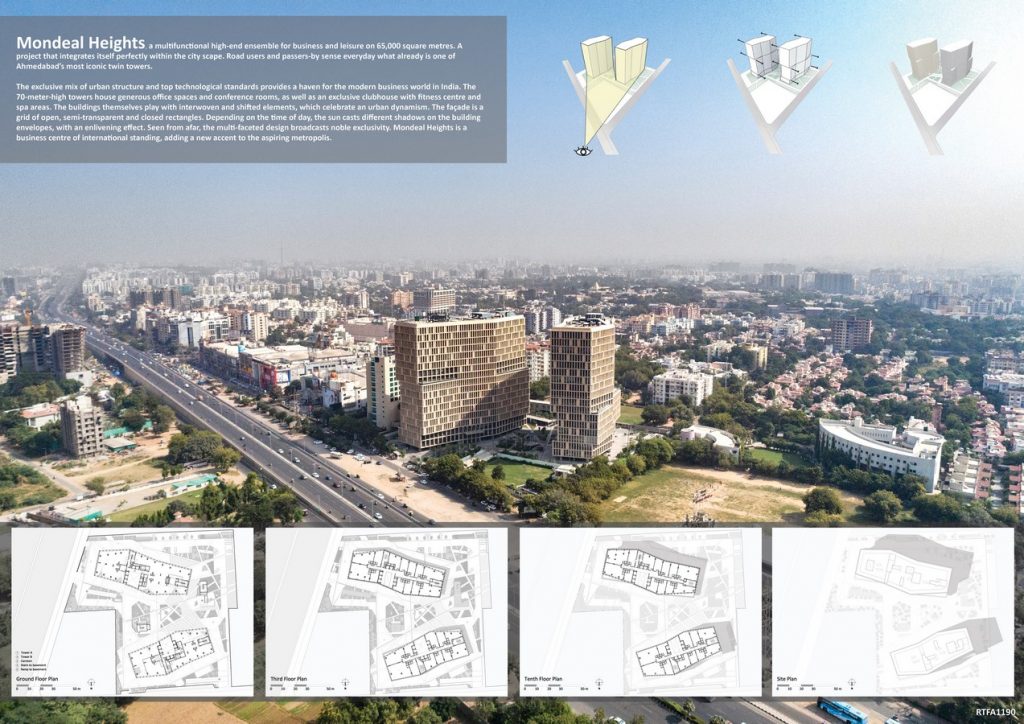 The staggered blocks with their prominent balconies are an example of state of the art architectural and structural design. A beautifully landscaped plaza with its strong lines merges effortlessly with the design language. As evident through the dynamism of the form, the building offers varied views as one navigates across.
The atrium in both blocks is divided into multiple triple-story atriums rather than one going throughout the building. This promotes interaction and provides the users with a place to unwind. The ground floor is developed as a hollow plinth with leisure spaces and two-wheeler parking in some areas.
Mondeal Heights is a business center of international standing, adding a new accent to the aspiring metropolis.
ARCHITECTURE, CONSTRUCTION & DESIGN AWARDS 2020 IS HERE
Over more than half a decade Rethinking the Future has been a leading organization committed to providing an international platform to not only recognize and acknowledge design talents from all over the world but also to celebrate and share the knowledge that created through a plethora of awards, events and academic dialogues in the field of architecture and design.