This contemporary home is a wonder in black and white, accented by a bold color display.  The entire first floor features no profiled base molding; rather, a concealed trim is recessed into the wall, leaving the entire wall and base flush. Defining the two is a sharp channel finished in polished chrome.
Rethinking The Future Awards 2020
Second Award | Residential (Interior) (Built)
Project Name: Residence
Studio Name: Susan Strauss Design
Design Team: Susan Strauss
Year: 2019
Location: New Jersey USA
Photography Credits: Hudi Greenberger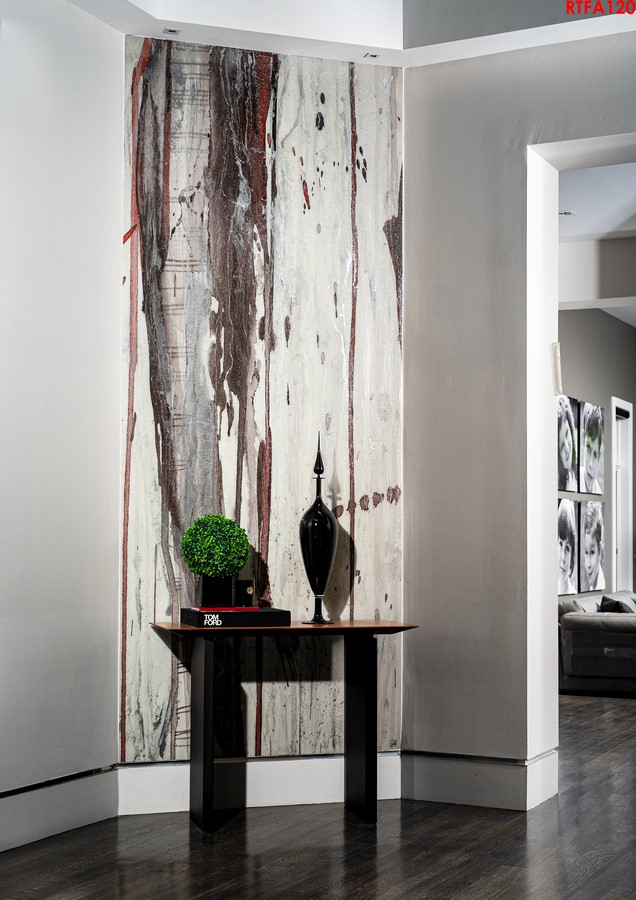 The metal weaves in and out of the main floor spaces, lending linearity and continuity to the home. The wide wood flooring is stained in a deep walnut finish- a sharp contrast to the airy walls. In the entry, one wall is treated with a textured epoxy covering. The larger than life art installation incorporates color in a striking way. It is perfectly accented by a sleek black console and Joe Cariati glass decanter.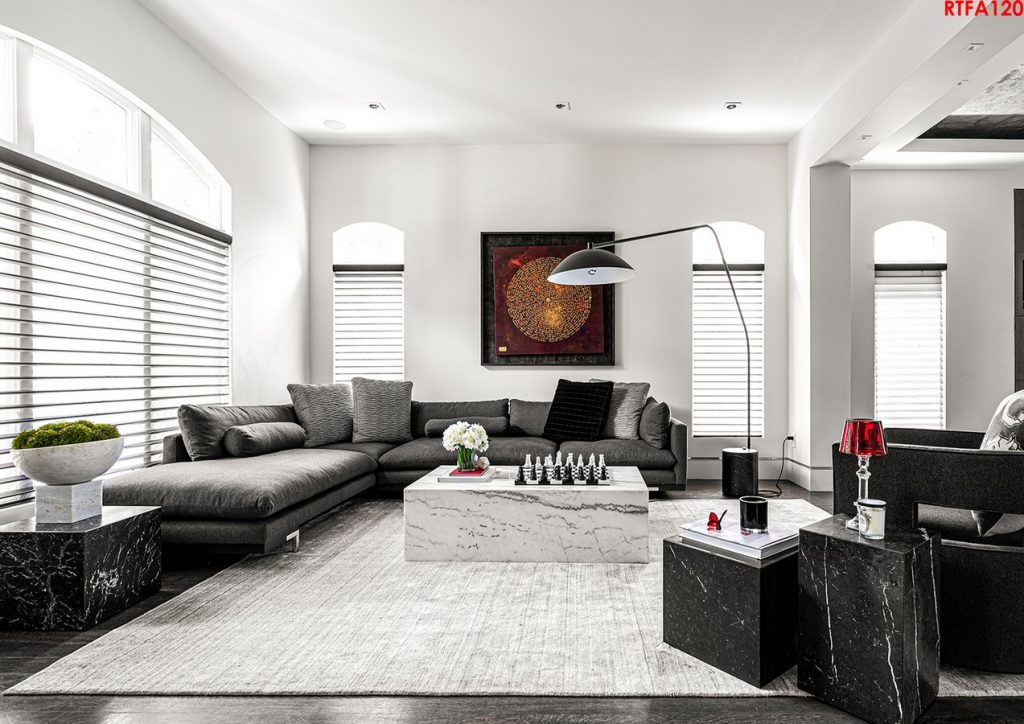 The living room is both a spot to admire and relax in. The large sectional sits on a wood base with chrome legs. Marble plinths in Calcutta and Nero Marquina serve as the cocktail table and side tables. A large lamp from Design Within Reach leans in overhead. Small touches of red, like a red Baccarat butterfly and crystal lamp pop against the minimalistic colored backdrops.  The family room continues the red scheme in a bolder manner. A lacquered red side table draws the eye in, and velvet pillows continue the crimson throughout the space. Oversized artwork with a graffiti style skyline adds to the room's energy.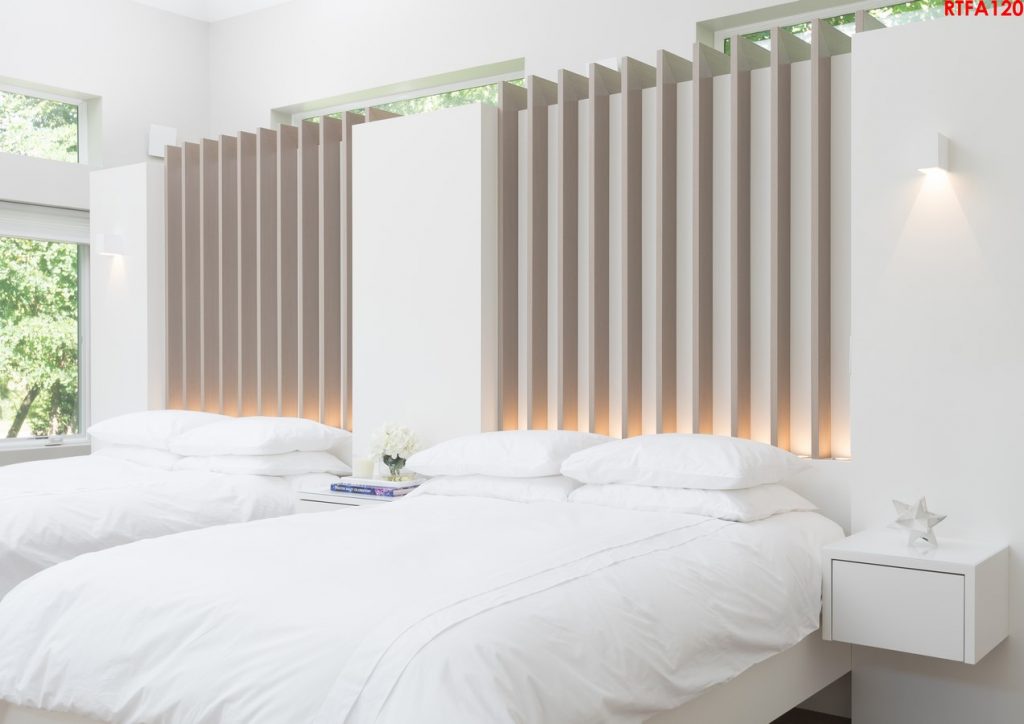 Upstairs is the master suite, absence of color is what stands out. All-white bedding and furnishings create a clean haven. The white leather Italian sofa is both tailored and comfortable. Custom artwork made up of hundreds of white curled ribbons hangs between a wall of windows. The headboard wall is a marvel in both aesthetics and architecture. Facing the beds, three white columns flank the beds.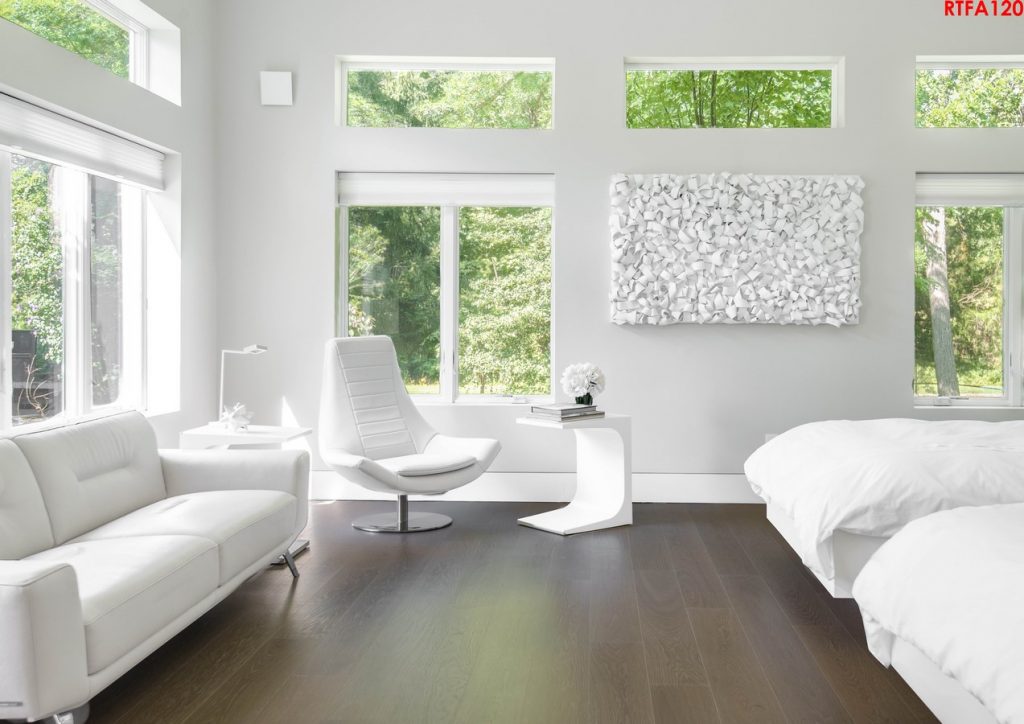 Between them, natural wood slats rise from the beds and disappear over the top of this freestanding wall. Pin lights between the slats illuminate the design. Nightstands seem to float from the columns while understated white sconces blend right in. Concealed behind this structure is a full custom closet, marrying beauty and function.
ARCHITECTURE, CONSTRUCTION & DESIGN AWARDS 2020 IS HERE
Over more than half a decade Rethinking the Future has been a leading organization committed to providing an international platform to not only recognize and acknowledge design talents from all over the world but also to celebrate and share the knowledge that created through a plethora of awards, events and academic dialogues in the field of architecture and design.