The source of inspiration for this collection is a modest piece of fencing equipment – the fencing mask. Unassuming in its nature, this essential part of the fencing uniform displays qualities of strength, protection, a level of concealment and a somewhat mysterious play of light and shadow on the face of the wearer.
Rethinking The Future Awards 2020
Second Award | Furniture Design (Built)
Project Name: Masque Collection
Studio: II BY IV DESIGN
Location: Canada
Team: Keith Rushbrook and Dan Menchions
Combining sophistication and comfort with classic materials and sculptural modern shapes, the concept was brought to life in a Collection comprised of four styles: a dining chair, barstool, a high back, and a low back lounge chair.
The designers developed a series of drawings of an elegant framework for multiple variations on the initial concept. Working with a multi-generational artisan workshop in Italy known for producing the highest quality Italian furniture, prototype frames were created, reviewed and finalized.
The Collection is offered in solid ash frames and three finishes: whitewashed, matte black and walnut stained, complimented by natural or black caning. Metal details are available in brass, nickel, gunmetal, bronze, and matte black.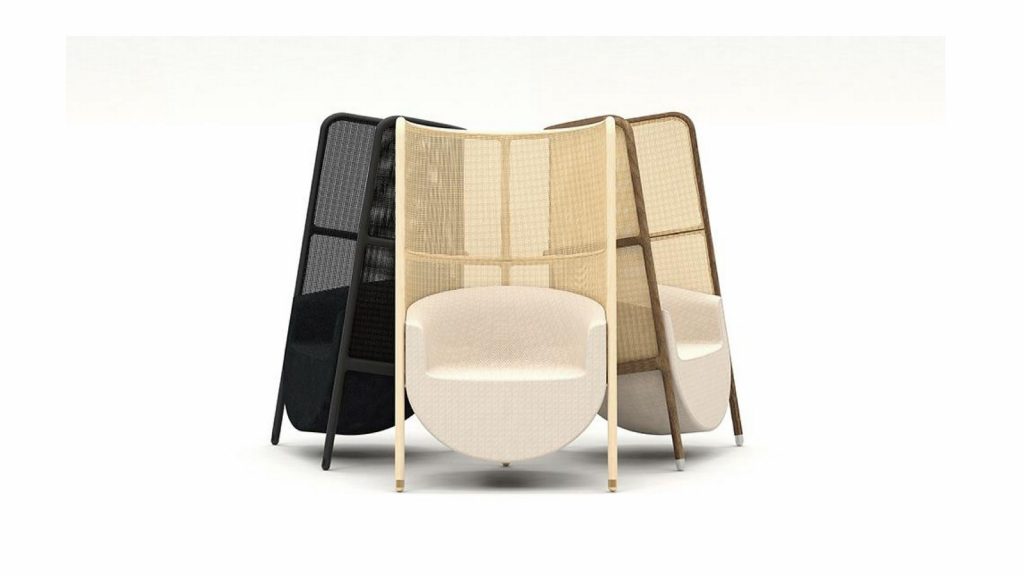 Respecting the history and refinement of fencing traditions, each piece is crafted using leading-edge CNC machining and a century-old hand-caning tradition, resulting in exactly the balance of transparency and privacy the designers had envisioned, providing the seated person with a sense of retreat and mystery.
Impeccable detailing of every joint and transition of materials was considered throughout the process by combining simple lines with thoughtful elements that enhance the seated experience. Integrated hand-pulls were delicately added to the backrest rear of the dining chair, high back, and low back lounge chairs, and conveniently placed bag hooks are found on the barstool.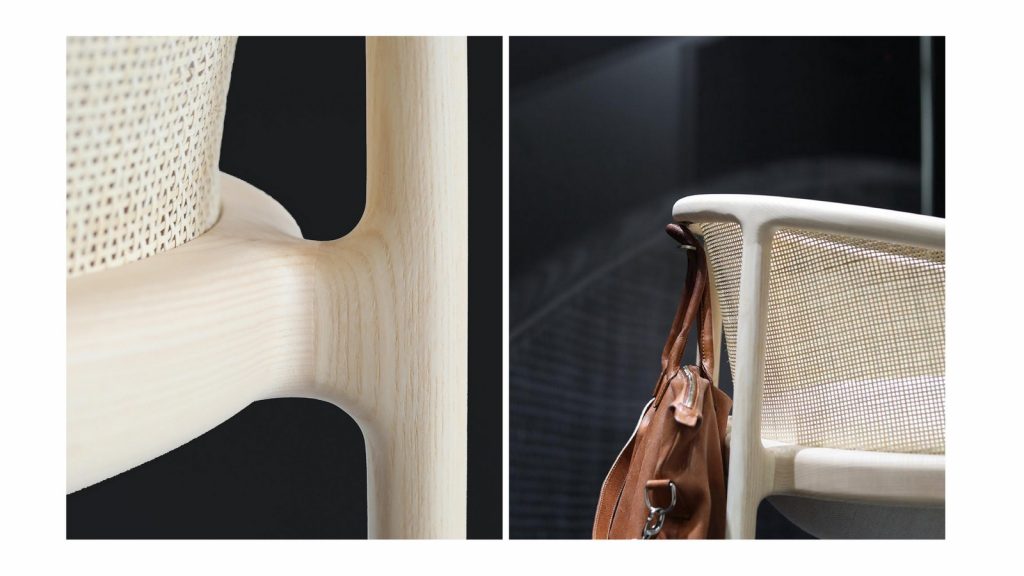 Graceful curves, exquisite joinery, solid ash framing, and tasteful color finishes, elevate the Collection from being humble seating choices to artistic show stoppers that instantly add a modern classic elegance to any environment.
ARCHITECTURE, CONSTRUCTION & DESIGN AWARDS 2020 IS HERE
Over more than half a decade Rethinking the Future has been a leading organization committed to providing an international platform to not only recognize and acknowledge design talents from all over the world but also to celebrate and share the knowledge that created through a plethora of awards, events and academic dialogues in the field of architecture and design.