The ARV8 building is a 7 story building, entirely built with contra laminated panels of certified wood supported on a foundation and concrete basement. This promotion features elements in its design such as open, versatile spaces blending the boundary between the interior and the exterior, giving a sense of continuous space.
Rethinking The Future Awards 2020
Second Award | Housing – upto 5 floors (Built)
Project Name: ARV8
Studio Name: ÁBATON
Design Team: Jesús Ágreda, Camino Alonso, Carlos Alonso, Fernando Alonso, Marta Hombrados,  Ignacio Lechón, Blanca Marías, Jorge Porto.
Area: 1200 sq.m.
Year: 2018
Location: Madrid
Consultants: Madergia
Photography Credits: Fernando Alonso, Ana Andrés, Juan Baraja, Belén Imaz, Guillermo Santos, Blanca Marías.
Other Credits: Alberto De Miguel, Alberto Palomino.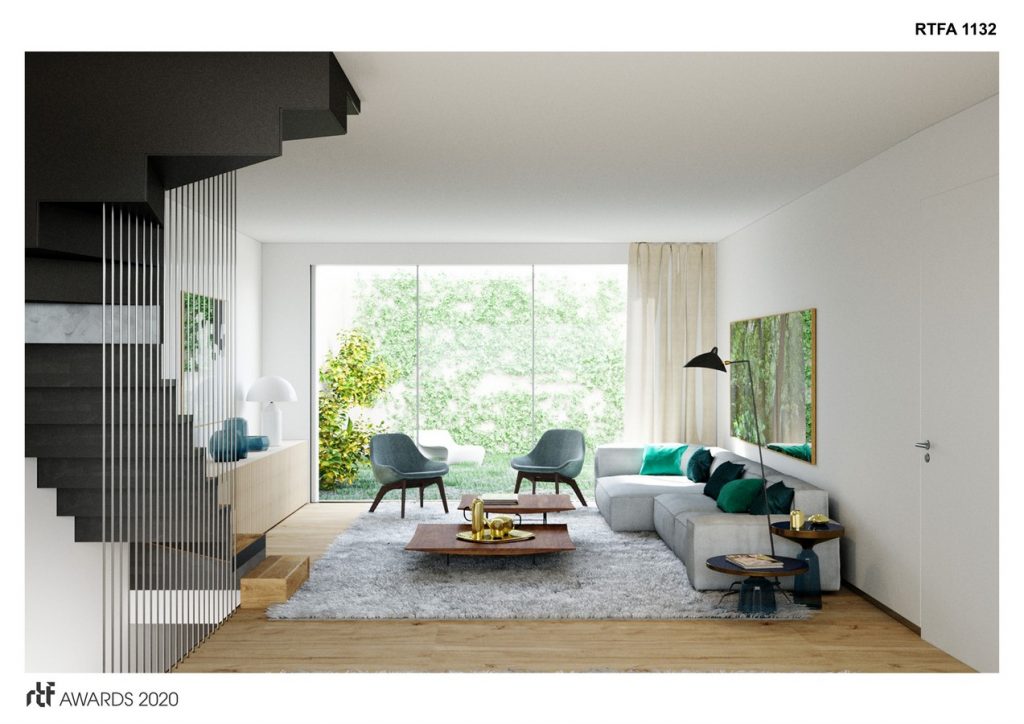 With this construction system, a further step towards sustainability in construction is taken since, while improving the energy efficiency of the building, less waste is generated, the carbon footprint is minimized and more useful surface area is achieved in the same space constructed. ARV8 uses sincere materials finishes wood, stone or continuous surface finishes.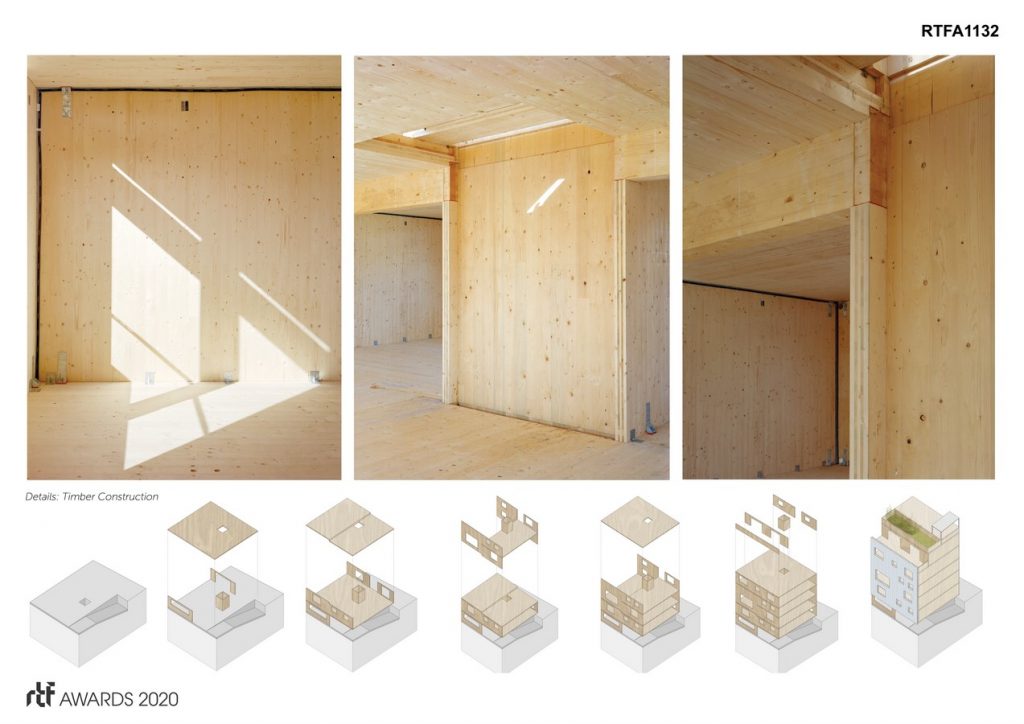 The structure of the building has been solved with an effective combination of reinforced concrete structure, steel and, from the ground level, the structure is made of load-bearing walls of laminated wood and forged of wooden beams or massifs of counter-laminated wood. Sustainability and energy efficiency are a priority in this project. For this, we have taken care of all the details that contribute to achieving this objective, in addition to using a construction system based on the use of wood as a structural element.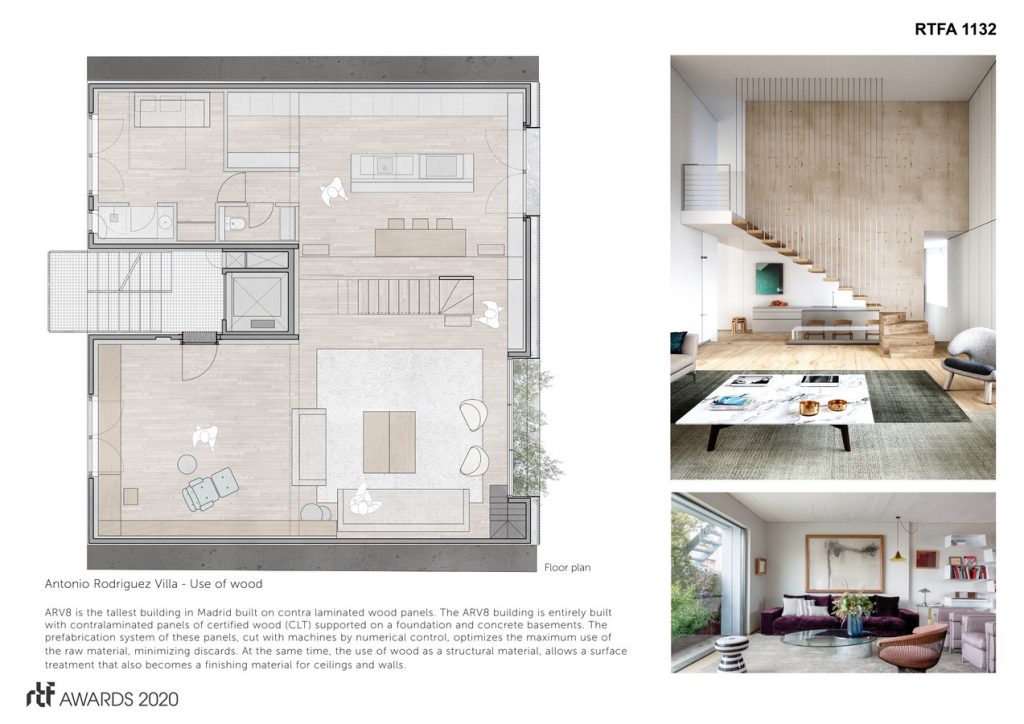 Thermal insulation (10cm of high-density polystyrene on the outside and 5cm of rock wool on the inside) on the outside of the facade approaching the conditions of a Passive House. In addition, a ventilated air chamber is generated on the southwest facade to improve the conditions during the summer. The street facade will be made in white zinc, giving the building elegance and uniqueness.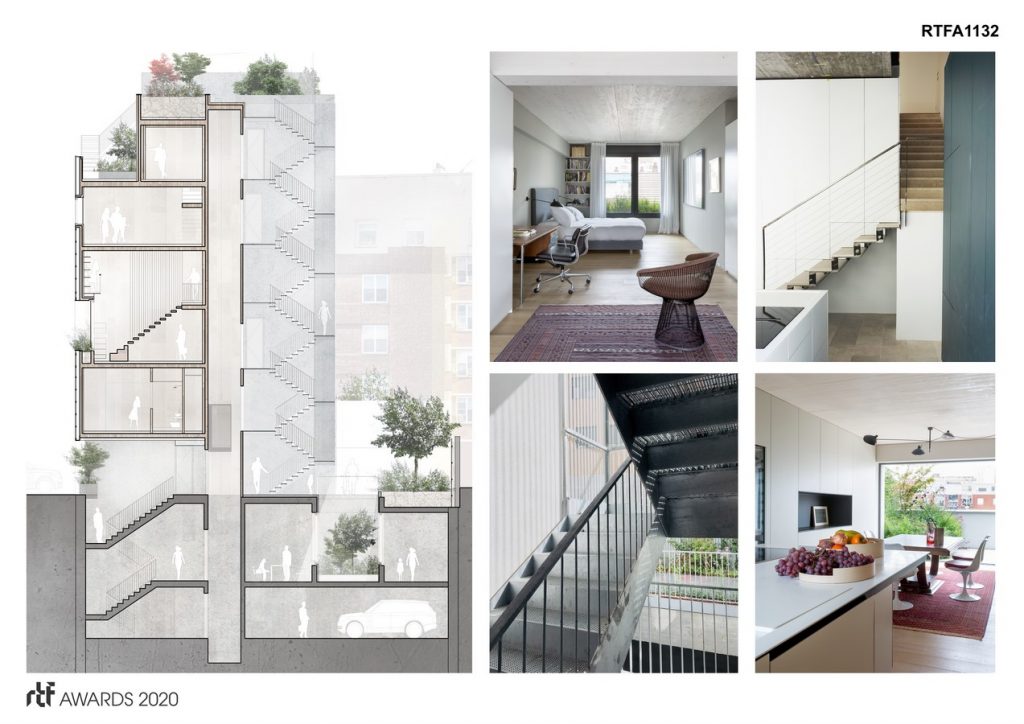 A unique design for each home moved by the search and enhancement of natural light, the linking of similar spaces that maximize the sensation of spatial amplitude, the elimination of dead or residual spaces and the enjoyment of maximum aesthetic functionality. A promotion of four unique and unrepeatable homes.
ARCHITECTURE, CONSTRUCTION & DESIGN AWARDS 2020 IS HERE
Over more than half a decade Rethinking the Future has been a leading organization committed to providing an international platform to not only recognize and acknowledge design talents from all over the world but also to celebrate and share the knowledge that created through a plethora of awards, events and academic dialogues in the field of architecture and design.