To achieve the goals of developers, architects, and clients, the building design focuses on four key components:
Rethinking The Future Awards 2020
First Award | Office Building (Concept)
Project Name: Revolution
Studio Name: Perkins and Will
Design Team:
Ken Wilson, FAIA, FIIDA, ASID, LEED Fellow

Carl Knutson, AIA, LEED AP
Rod Letonja, AIA, LEED AP
Armando Nazario, AIA, LEED AP
Keegan Wilson
Area: 250,000 sqft
Year: 2018 (concept)
Location: Washington, DC
Consultants: MEP Engineering: GHT Limited Consulting, Structural Engineering: ARUP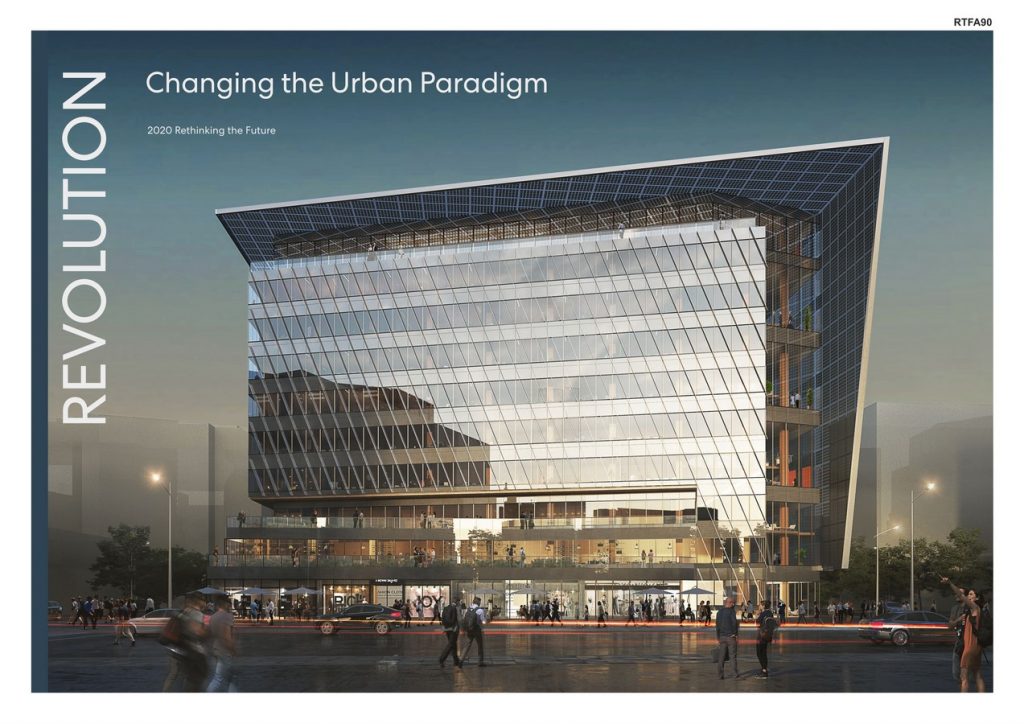 Efficiency: Above all else, revolutionizing the office building requires that it be efficient in design, structure, and systems. It needs to be simple, functional, and durable, re-think existing technologies and methodologies already present within the construction and real estate communities.
Sustainability: The new paradigm must combine strategies to reduce energy load while maximizing efficiency in the future workplace, which will be less energy-intensive while also promoting health and wellbeing to the human condition. The building's performance will be measured and designed for flexibility and adaptability to new technologies and purposes within its local community.
Resiliency: With an ever-changing environment, the building is naturally adaptable, providing safety to its occupants during catastrophic shocks and stressors and providing shelter, comfort, and respite to the surrounding community.  The urban nature of the high-rise office tower requires it to be net-zero carbon, net-zero water, net-zero waste, and net-zero energy.
Desirability:  Creating the office of the future requires that the building be desirable so that occupants and visitors respond positively to the aesthetics in the urban experience, the lobby and public space experience, the workplace experience, and ultimately user comfort.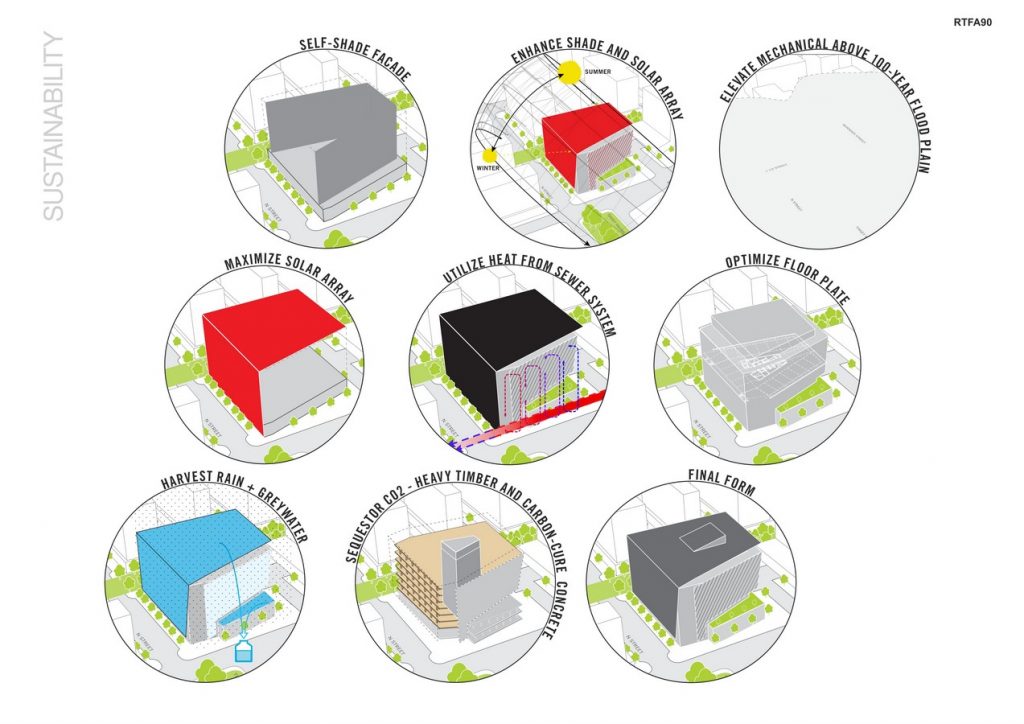 Overall, the building aspires to be 100% recyclable. The base building will be constructed using carbon dioxide sequestering concrete for the parking garage and the first two floors above grade.  Above that, all structural columns, beams, and floors will use laminated timber.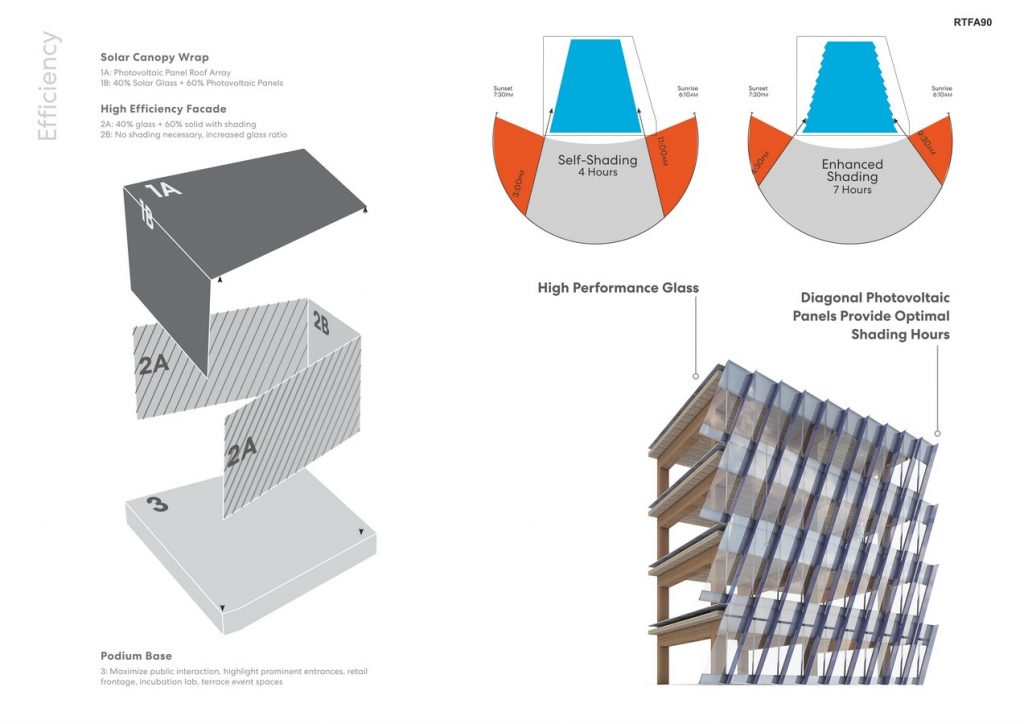 Through both active and passive solar design, over the course of 20 years, the building is anticipated to save $3,450,000 on electricity alone. In addition, the building will also save millions, functioning as a net-zero waste and net-zero water building, and will benefit the environment, the building's occupants, and the surrounding community.
ARCHITECTURE, CONSTRUCTION & DESIGN AWARDS 2020 IS HERE
Over more than half a decade Rethinking the Future has been a leading organization committed to providing an international platform to not only recognize and acknowledge design talents from all over the world but also to celebrate and share the knowledge that created through a plethora of awards, events and academic dialogues in the field of architecture and design.