The Abwab Pavilion was designed in collaboration with the Dubai Design District and Bee'ah for the 2017 Dubai Design Week. The pavilion was designed to be an innovative work of art, predominantly using the recycled materials from Bee'ah to showcase creativity through various domains of art.
Rethinking The Future Awards 2020
First Award | Pop-ups and Temporary Structure (Built)
Project Name: ABWAB PAVILION
Studio Name: Fahed + Architects
Design Team: Fahed Majeed, Chief Architect
Marionne James, Project Head
Githa Vijo, Senior Architect
Area: 4000 sq.ft
Year: 2017
Location: Dubai Design District, Dubai
Consultants: Contractors – Plan B
Photography Credits: Photosolutions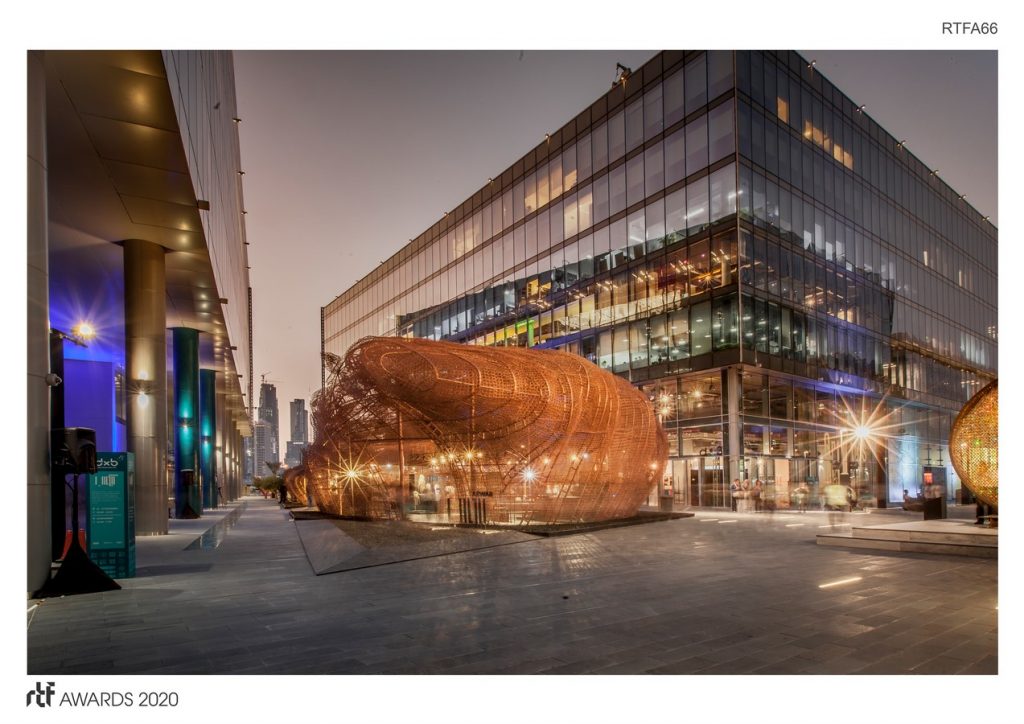 Constructed out of 1100 coil springs collected from old bed mattresses, this pavilion housed 42 exhibited designs by top artists from MENASA (Middle East, North Africa & South Asia). The structure is designed as a contemporary and inviting space that enables it to be perceived as an artistic expression while making ample room for exhibits within its core and amalgamating art with architecture.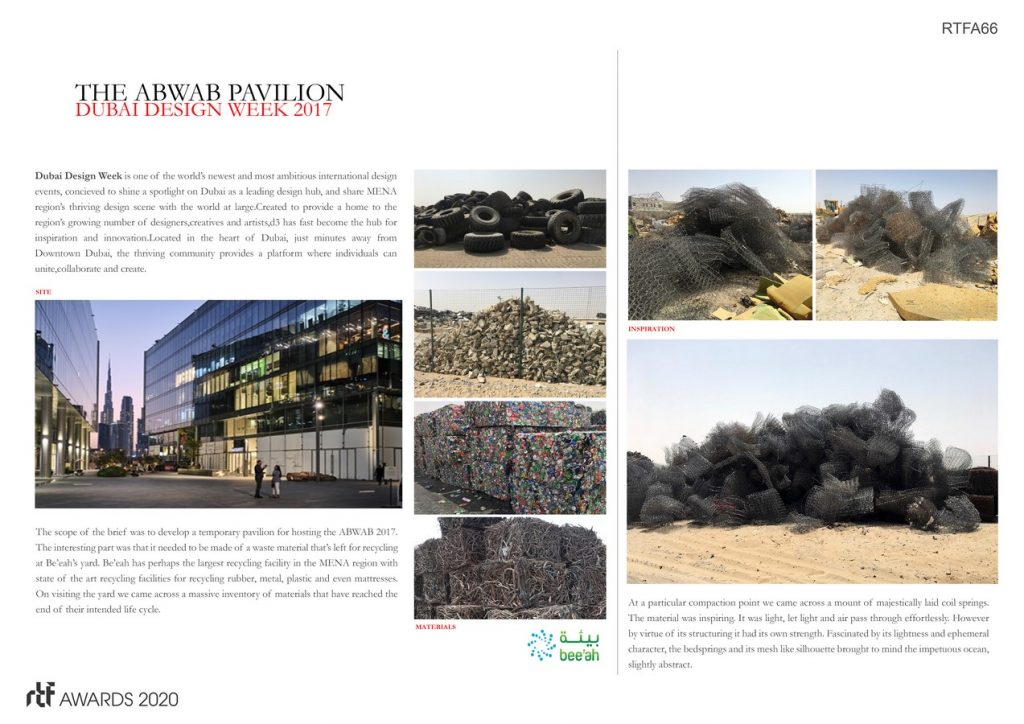 The structure celebrates the shape and character of the material by retaining and representing it in its purest form. Narrow corridors, surrounded by the mesh, create a space filled with filtered light and interspersed by shadows creating a play of patterns. Every stage of the radically minimalistic pavilion enables the viewer to explore the exhibits and the pavilion amidst a creative ambiance.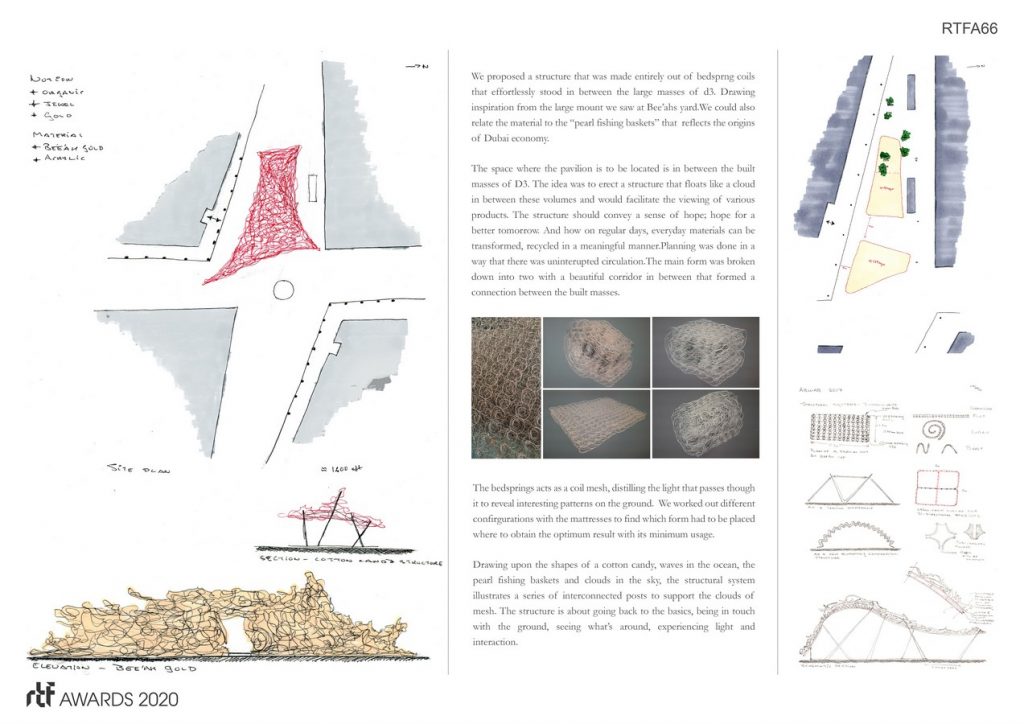 The Pavilion starts and ends with every concept of sustainability. All materials used in the development of this structure are sustainable and 100% recyclable. The core materials used are the bedsprings- that's spray finished to protect it from corrosion, recycled tires, and crushed fine aggregates. At the end of the exhibition, all the materials go back to Be'eah yard for recycling.
ARCHITECTURE, CONSTRUCTION & DESIGN AWARDS 2020 IS HERE
Over more than half a decade Rethinking the Future has been a leading organization committed to providing an international platform to not only recognize and acknowledge design talents from all over the world but also to celebrate and share the knowledge that created through a plethora of awards, events and academic dialogues in the field of architecture and design.