Bangkok is one of the most visited city in Asia. With a growing population of over 10m, further urbanization is inevitable. Climate change & urbanization have brought in increasing variations and unpleasant interruptions to Bangkok's growth. Flash Floods remain to be at forefront of its catastrophic after effects. With over 9m vehicles on its streets, Bangkok also suffers from one of the world's worst traffic conditions. With losses of over $US 1.2B worth of fuel & 21 million tonnes of Carbon emissions annually – urban growth contrasts a decline in quality of people's life.
Global Design & Architecture Design Awards 2019
Third Award | Category: Urban Design (Concept)
Studio: STUDIO BRICS
Architect: Sumanyu Vasudeva
Country: India
Team Credit:
Sumanyu Vasudeva ( Team Leader)
Cheng Wai Look
Abhishek Rahate
Saleel Savarkar
Bernardo Afable Jr.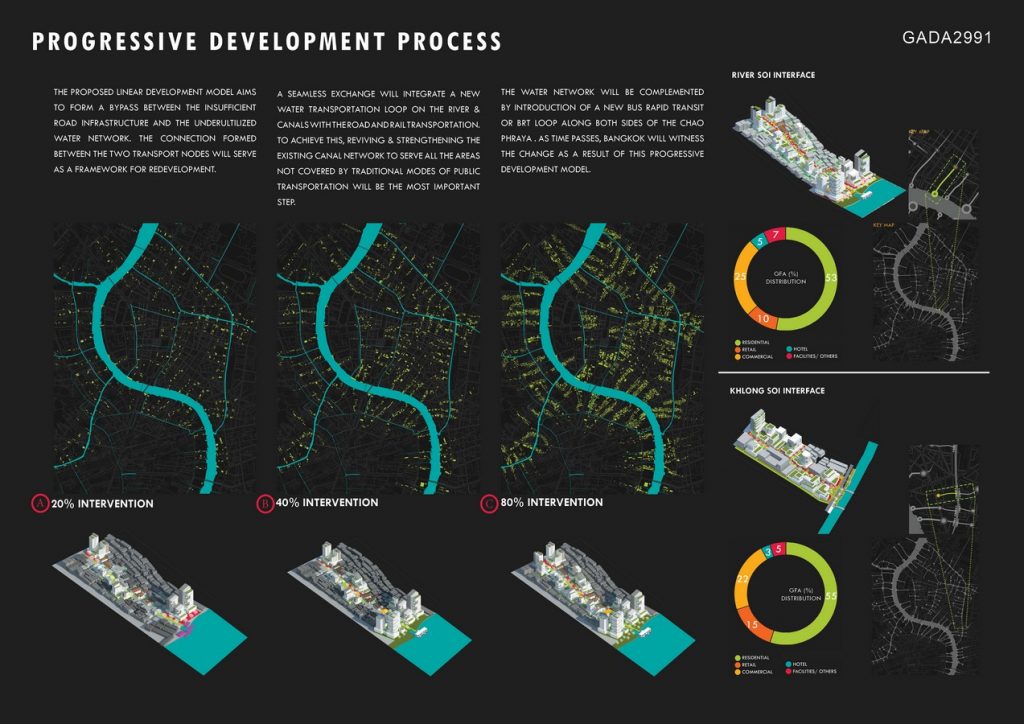 Bangkok's history reminds us of its vibrant, dense and efficient network of canals & alleys which was the bedrock of a thriving life. This can be seen as an excellent opportunity to promote urban revitalization – which focuses on a micro to macro scale, on a phase wise, co-operative approach to see the big change.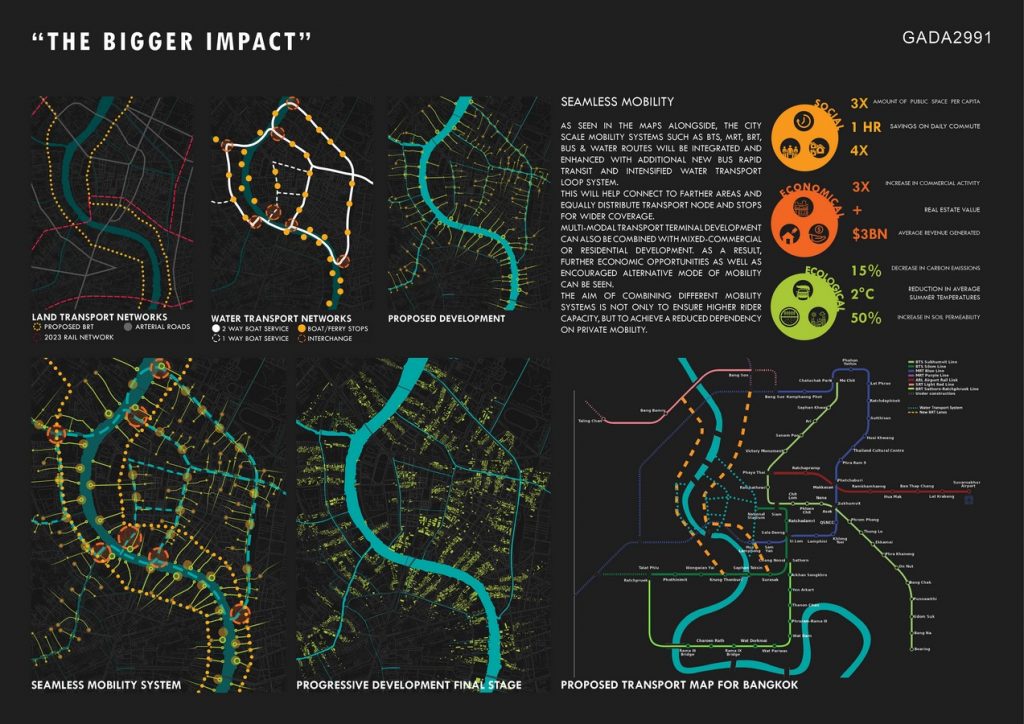 'Poroscity' adheres to this very concept – which seamlessly meshes people, their activities & their natural environment. This proposal discusses ideas and concepts which involve soft, step by step measures to mitigate the effects of flood at a community level, thereby elevating people's quality of life. A range of urban design guidelines will transform the 'sois' (alleys) into pedestrian friendly thoroughfares fostering public interactions & economic activities. Likewise, Green 'Khlong' (Canal) edges can passively help reduce the impacts of floods.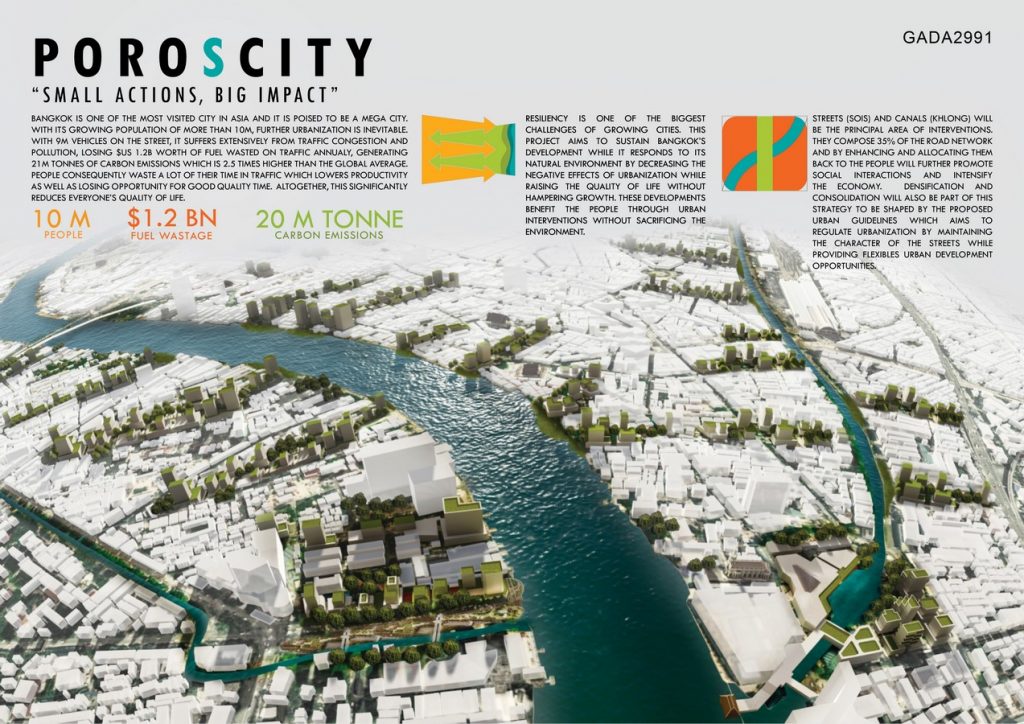 'Poroscity' envisions a Bangkok with equal opportunities of development rooted in the spirit of its culture. It aims to bring together all stakeholders of the city to make it a resounding success.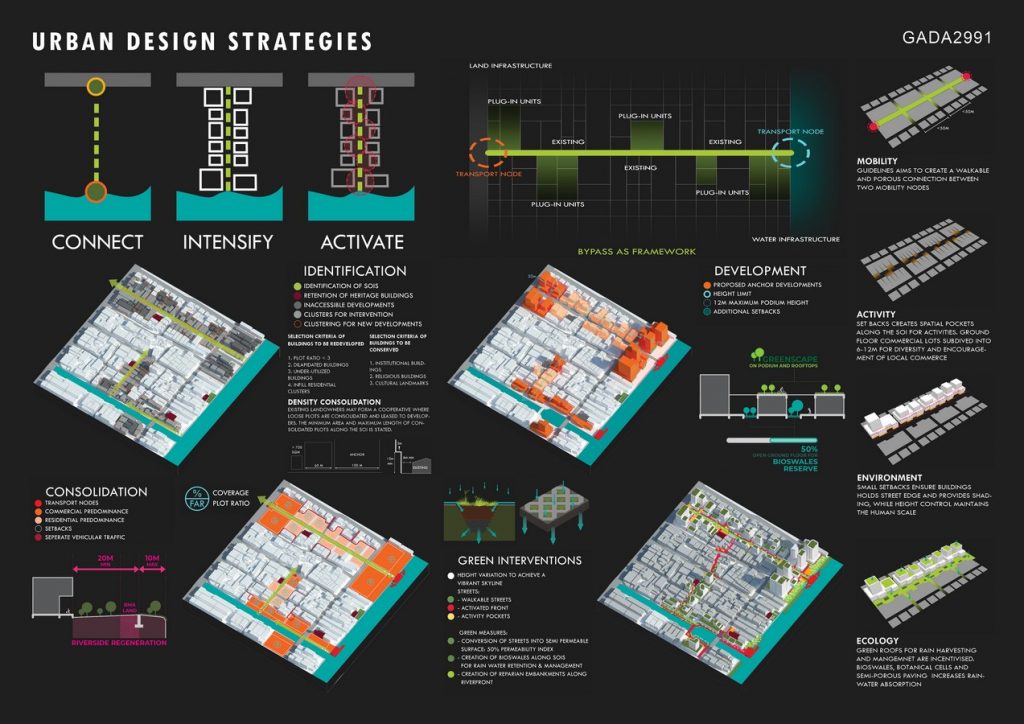 The actions seen as a part of this proposal are first steps, which look at a city-wide application to create the big impact. It doesn't involve battling adverse circumstances, but enables and empowers citizens to live with it.