Drawing inspiration from some of her design heroes like Miles Redd and Tony Duquette, the designer's love for a collected "more is more" feeling was brought to life in her personal master retreat.
Global Design & Architecture Design Awards 2019
Third Award | Category: Interior – Residential (Built)
Studio: Casa Vilora Interiors by Veronica Solomon
Architect: Veronica Solomon
Country: United States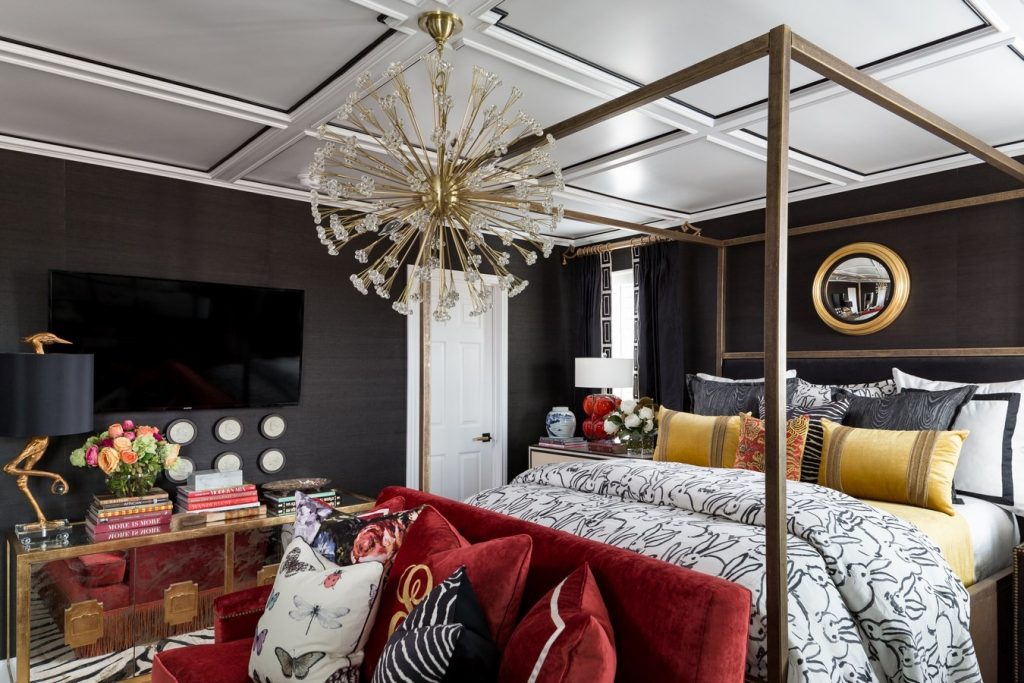 She enjoys creating spaces for her clients that tell their story, and it was equally important to do the same in her home.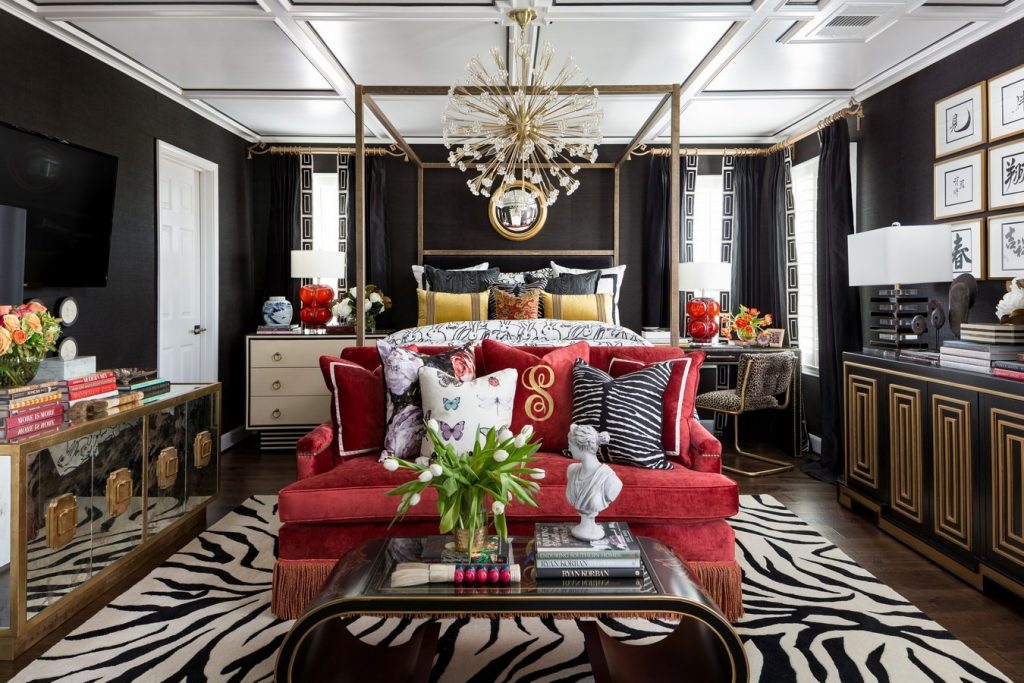 The black on black backgrounds with the layering on textures was brought to life by the bold use of color and pattern mix. It creates a moody look that expands the 14×17 bedroom.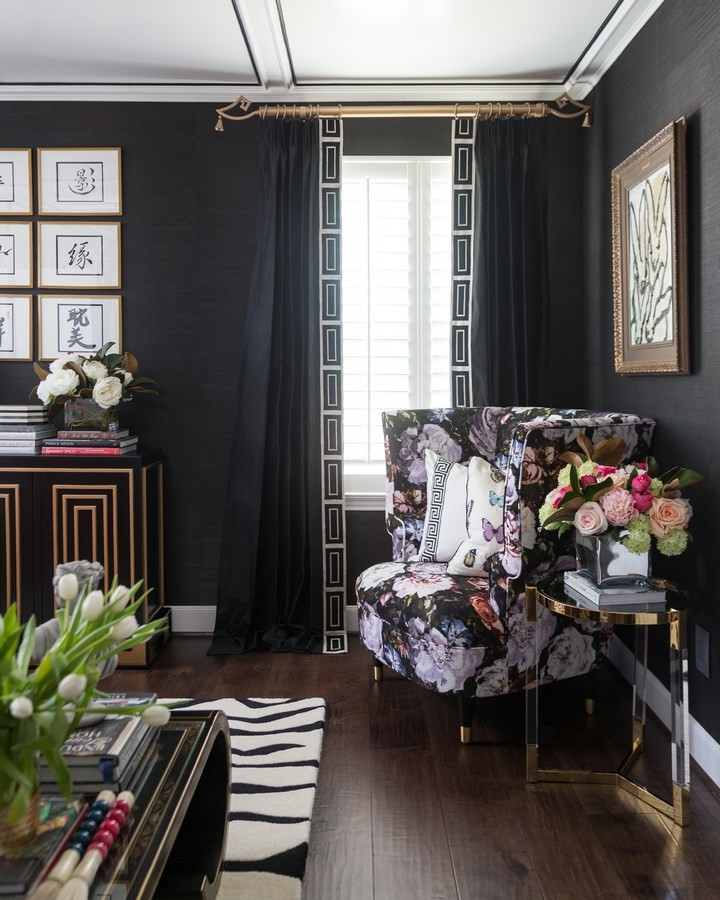 Creating a very dynamic space like the bedroom requires some restraint and sophistication, and the designer was able to balance incorporating her collections while maintaining a luxurious look and feel.