This two-level 21,000-square-foot fire station in a rapidly growing community reduces response time, establishes a strong and transparent civic presence, and uses biophilic design principles to support fire fighters physical and mental wellness.
Rethinking The Future Awards 2023
First Award | Public Building (Built)
Project Name: Marion Fire Station 1
Category: Public Building (Built)
Studio Name: OPN Architects
Design Team: David Sorg, AIA, LEED AP, Principal in Charge; Landon Burg, AIA, Project Architect; Tate Walker, AIA, LEED Fellow, Sustainability Director; Mindy Sorg, NCIDQ, Senior Registered Interior Designer; Erica Steapp, NCIDQ, Registered Interior Designer; Andru Meiners, AIA,  Architect; Chad Schumacher, Construction Administrator
Area: 21,200
Year: 2021
Location: Marion, Iowa
Consultants: Hall & Hall Engineers, M2B Structural Engineers, Design Engineers, CCI Group
Photography Credits: Cameron Campbell; Integrated Studio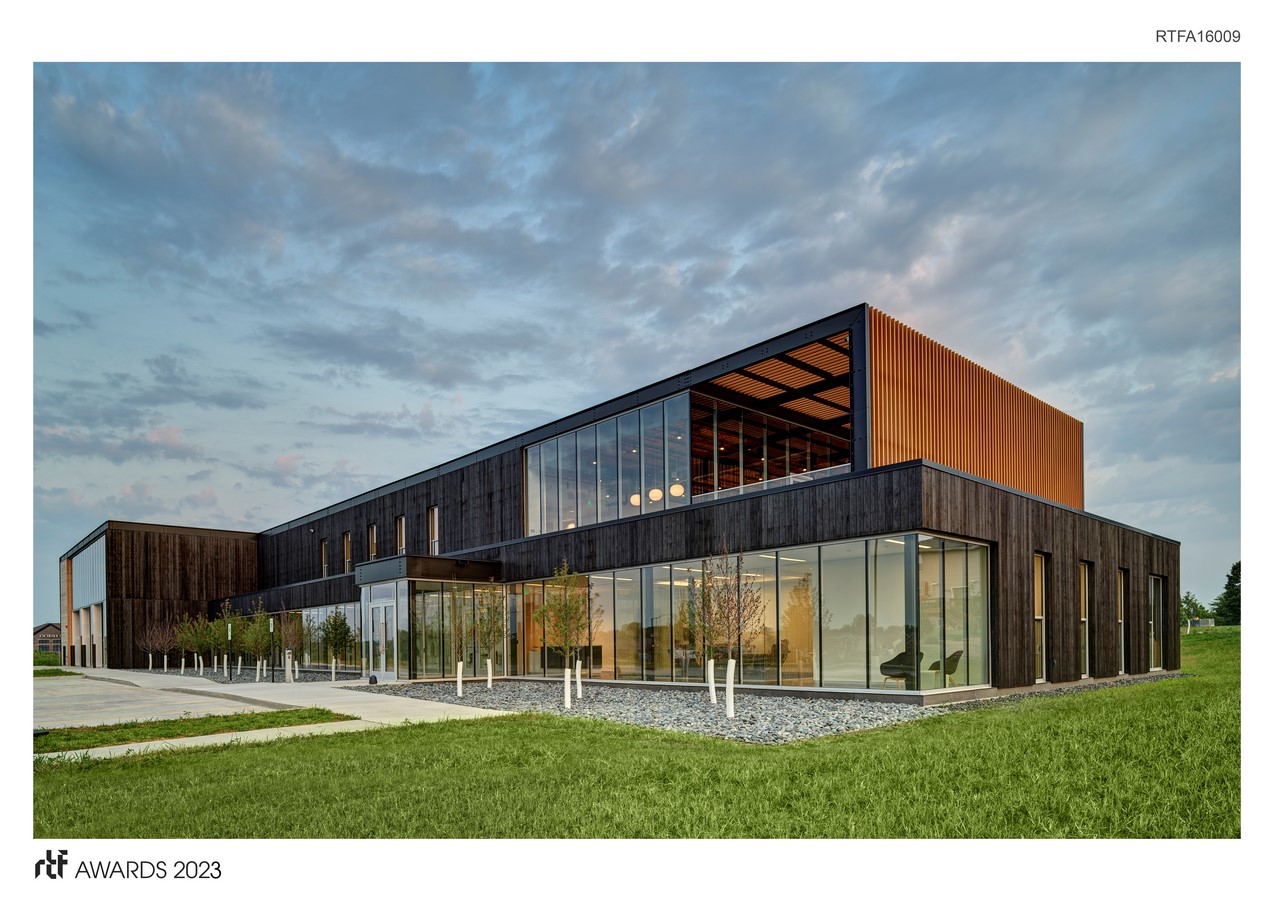 The plan and massing is anchored by a two-story apparatus bay. Full-height glass doors on both the north and south elevation maximize daylight and establish a connection to the community. Extending east, shou sugi ban wood, which is charred using controlled fire, wraps the living and office spaces to add depth, texture, and contrast with the smooth plane of the glass.  Interior spaces are complimented by two ipe wood terraces sheltered by a roof and wall trellis. A green roof surrounds all the living spaces and sleeping rooms.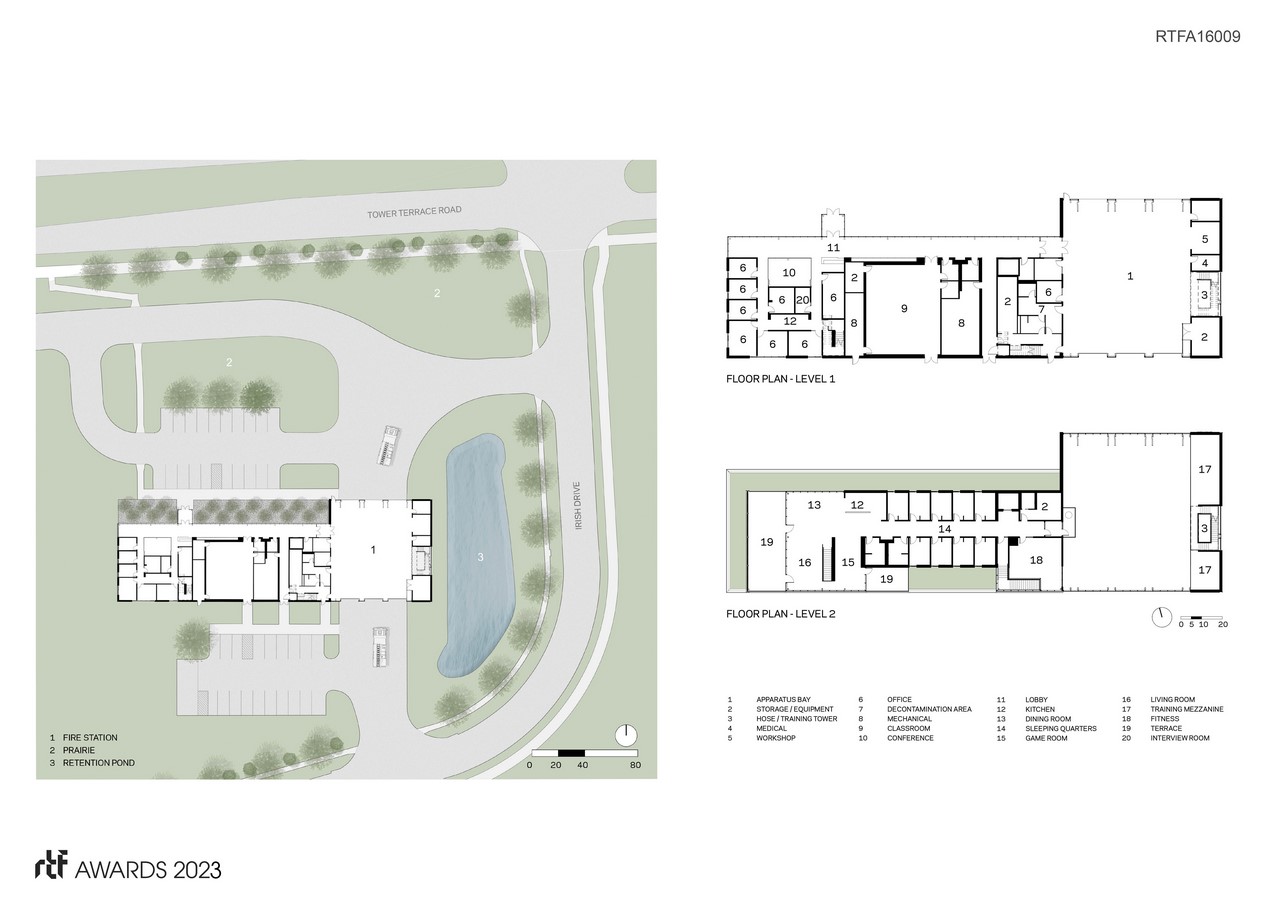 The lobby is stretched to become the primary first level circulation; it mediates between a tree grove and a history wall. This welcoming, light filled space allows direct views into the apparatus bay and displays the fire department's rich history, pride, and tradition.
Strategic sequencing of spaces, including a decontamination clean room, between the bays and the office and living areas mitigate exposure to fire and ash carcinogens.  On the opposite side of the bays, the hose-drying tower also serves as a training area to simulate rescues.  Training opportunities continue at the exterior where the retention pond is also used to train for ice rescues.
The living areas, wrapped in full-height glazing with exposed wood ceilings, include a full kitchen, a large family-style table, and a TV and gaming area to ensure the firefighters have a variety of space types to relax and recharge.  Circadian lighting is used throughout to ensure the firefighters wake-sleep cycle is synchronized with natural light.