The Madrean Tower seeks to regenerate a city icon using nature-inspired solutions to protect the region's most precious resource through vertical agriculture. The mixed-use tower is inspired by the isolated mountain ranges known as "sky islands" that breach the sprawling desert "sea." As the elevation changes, so do the ecosystems resulting in extraordinary biodiversity. This tower follows the same composition with biomes growing vertically to celebrate the desert's ancient and timeless mystique.
Rethinking The Future Awards 2023
Second Award | Commercial (Concept)
Project Name: Madrean Tower
Category: Commercial Concept
Studio Name: Krause Architecture + Interiors
Design Team: Michael Krause & Anthony Betti
Area: 600,000 SF
Year: 2022
Location: Phoenix, Arizona
Consultants: Architectural Challenger of Coherence – Matthew Breest
Photography Credits: N/A
Render Credits: ZOA Studio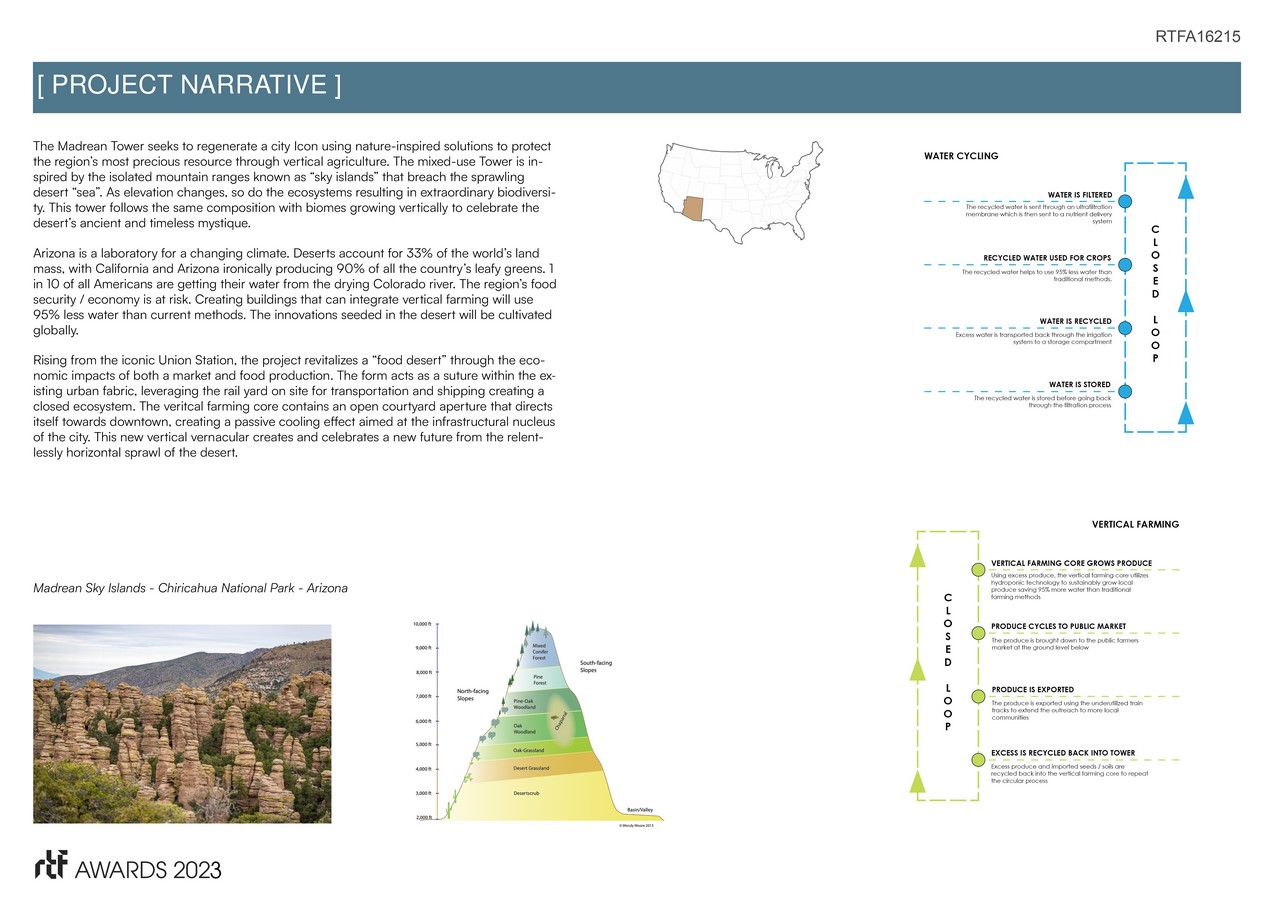 Arizona is a laboratory for a changing climate. Deserts account for 33% of the world's land mass, with California and Arizona ironically producing 90% of all the country's leafy greens. One in ten of all Americans are getting their water from the drying Colorado river. The region's food security and economy is at risk. Creating buildings that can integrate vertical farming will use 95% less water than current methods. The innovations seeded in the desert will be cultivated globally.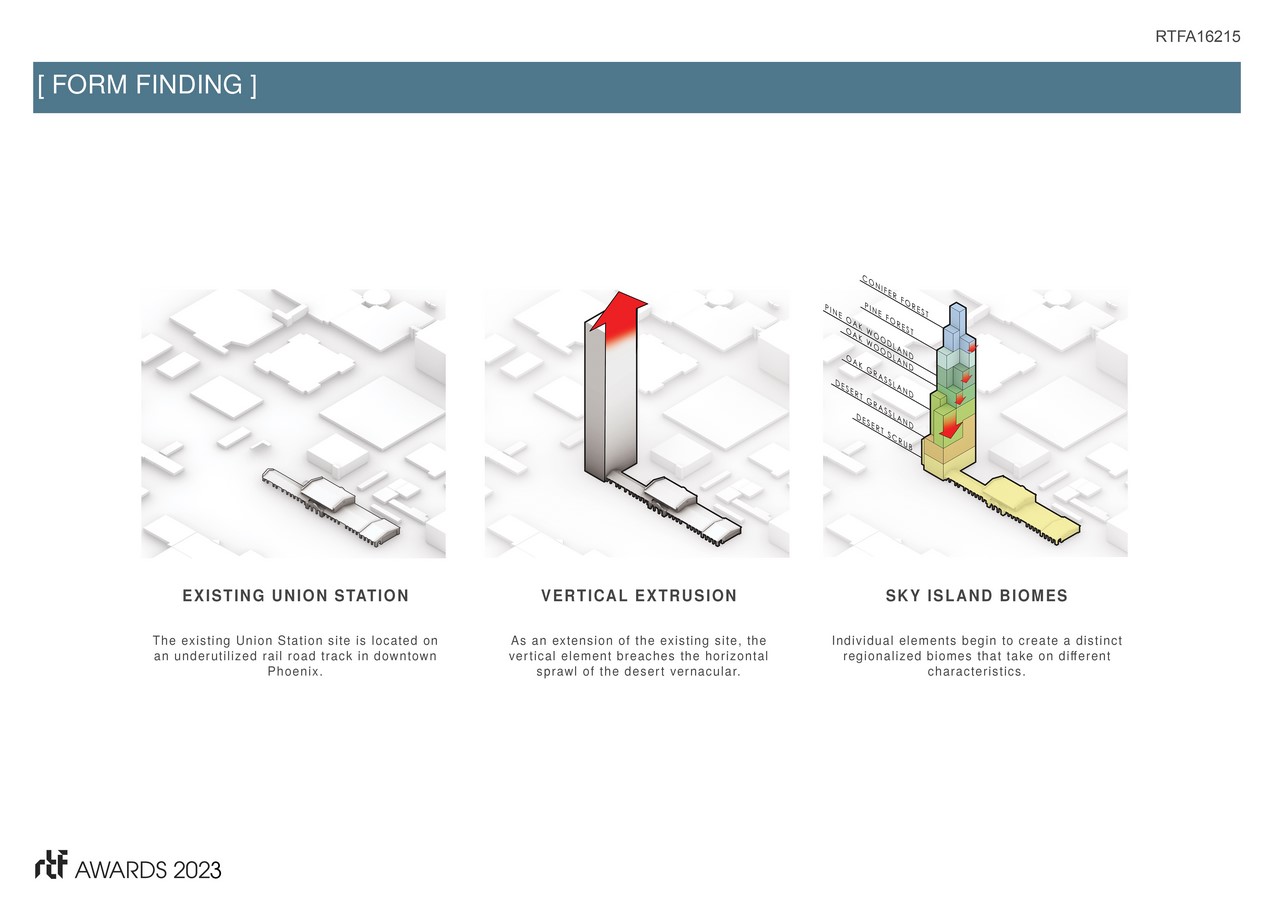 Rising from the iconic Union Station, the project revitalizes a "food desert" through the economic impacts of both a market and food production. The form acts as a suture within the existing urban fabric, leveraging the rail yard on site for transportation and shipping creating a closed ecosystem.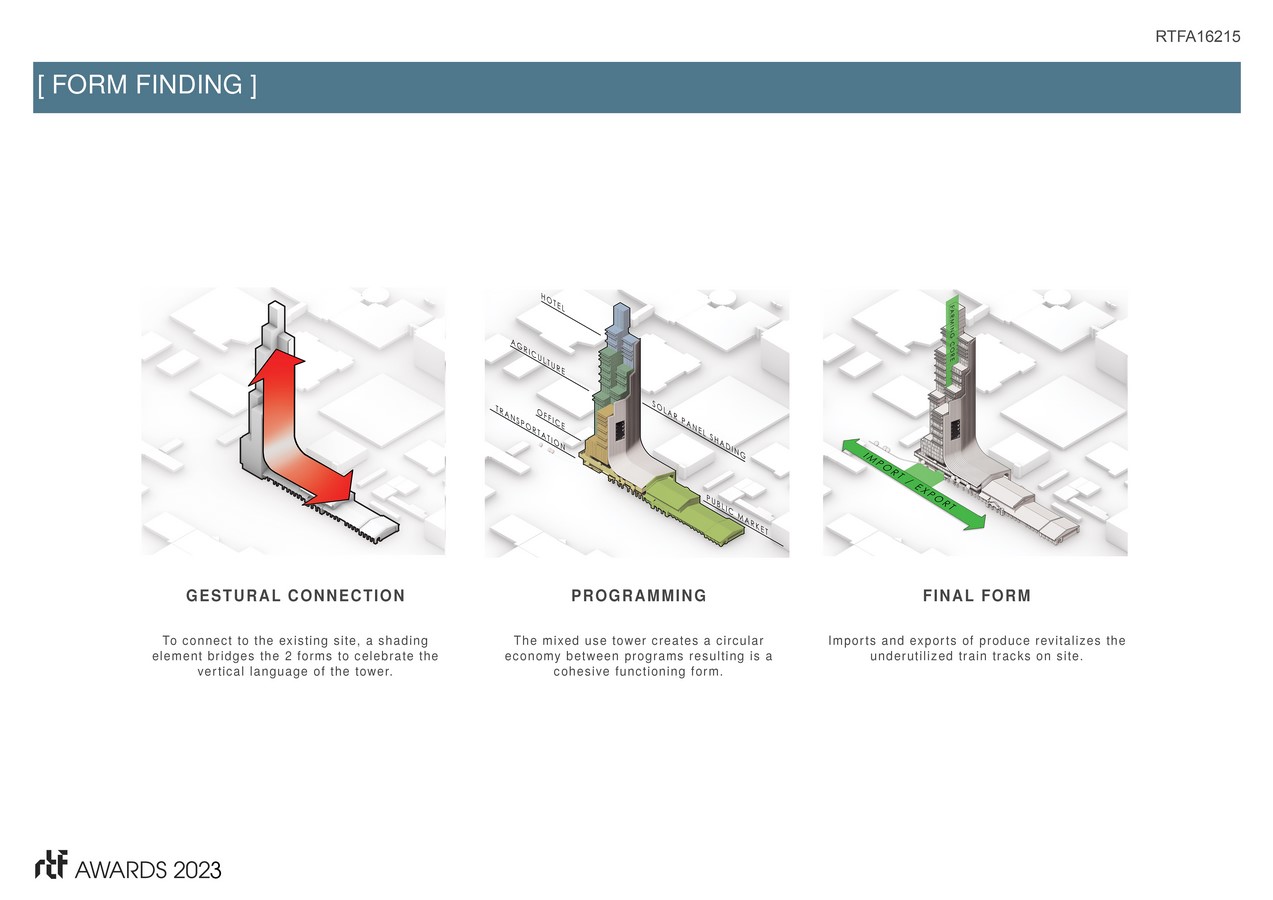 The farming core contains an open courtyard aperture that directs itself towards downtown, creating a passive cooling effect aimed at the infrastructural nucleus of the city. This new vertical vernacular creates and celebrates a new future from the relentlessly horizontal sprawl of the desert.