Situated on an island on a new urban lake in Chengdu, China, this project comprises of six residential prototypes, which can be mirrored to create twelve variations of forty-six new residences. This innovative semi-urban typology (the reconsidered town-home) is transformed to accommodate lakeside views while also creating garden courtyards, swimming pools, and lower level areas with docks for access to the lake.
Architecture, Construction & Design Awards 2020
First Award | Housing (upto 5 Floors) (Built)
Project Name: LUXE LAKES
Studio Name: Griffin Enright Architects
Principals: John Enright, Margaret Griffin
Design Team: Jian Huang, Christine Chow,
Brian Harms, Lucia Bartholomew, Nanao
Shimizu, Matheos Asfaw, Joe Carlos, Monica
McKay, Kefilwe Mogorosi, Karen Kim, Aaron
Ryan, Kiley Feickert, Evan Collins
Site Area: 7750 sq. ft.
Project Area: 5400 sq. ft.
Year: 2018 (partially complete)
Location: Chengdu, China (30°27'54.9″N 104°03'47.7″E)
Consultants: N/A
Photography Credits: Arch-Exist, ae@arch-exist.com
Other Credits: Michael Schneider, ASLA
Principal at Orange Street Studio, www.orangestreetstudio.com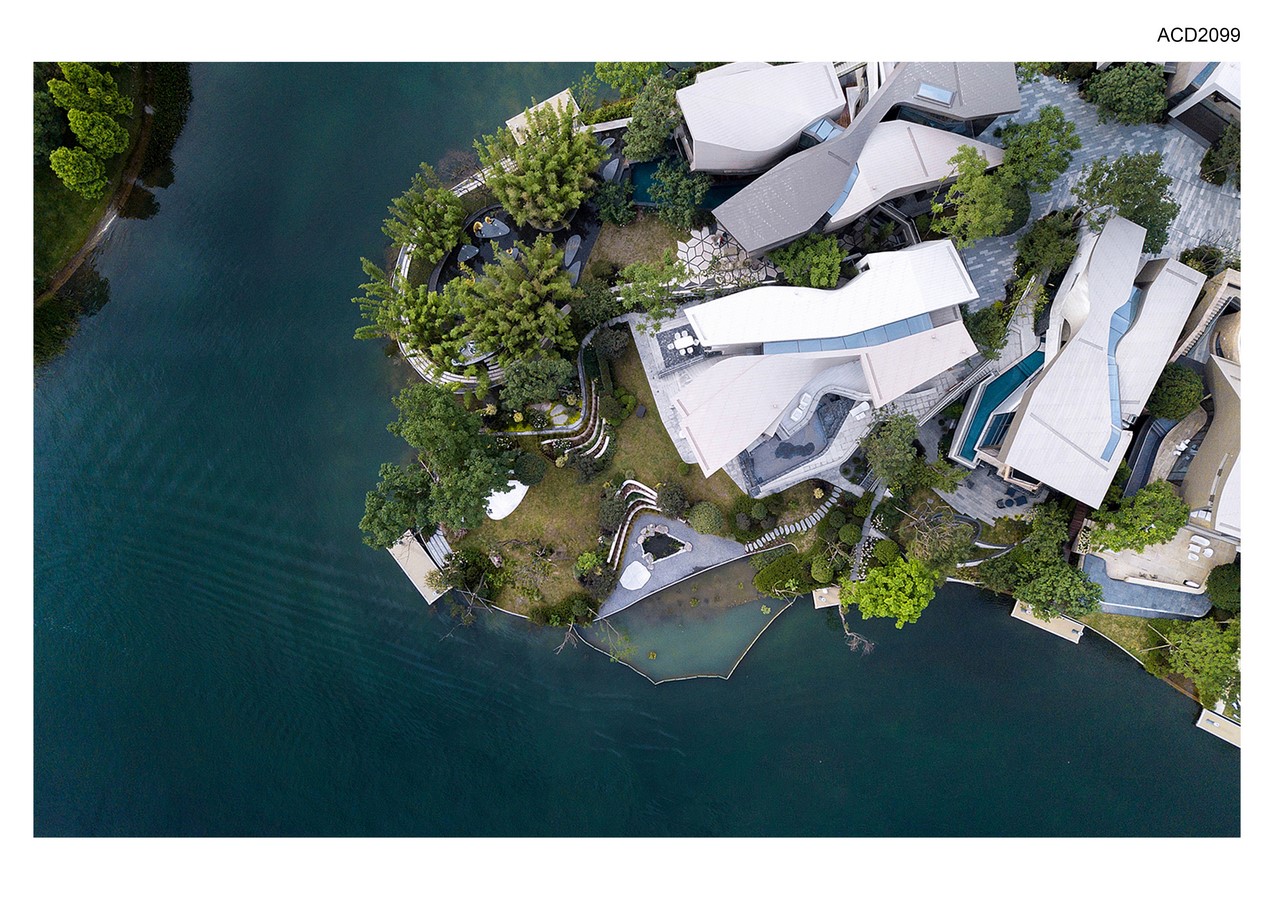 Each of the six villa types is pinched to create a new garden courtyard, affording views from the street-side of each property and from the interior of the residence. In addition, sinuous internal and external pathways swerve from front to back to create framed views of the natural surroundings.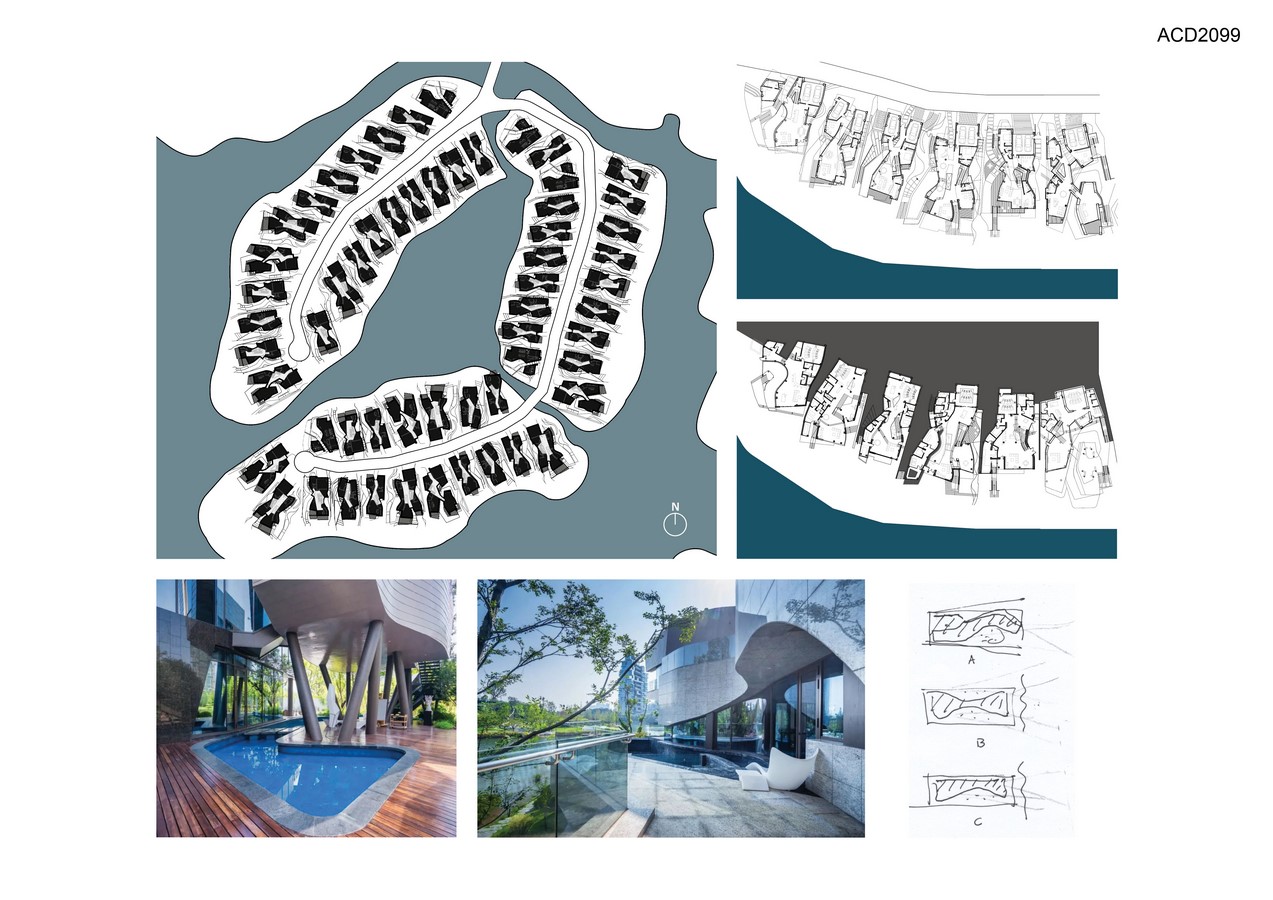 In each villa, the movement through space is choreographed in relation to over-scale skylights that bring natural light deep into the interiors. The major axis of each house links the street side with the lakeside along a curving spine that hides and then reveals the view to the lake. At each shift off the path, a view is framed, or a room with a view is discovered. The deformation of the main spine of the house defines public and private spaces, divides spaces by creating pathways, and directs views of the lakes and courtyard. The form of the villas is the result of these deformations and their corollary narrative intent.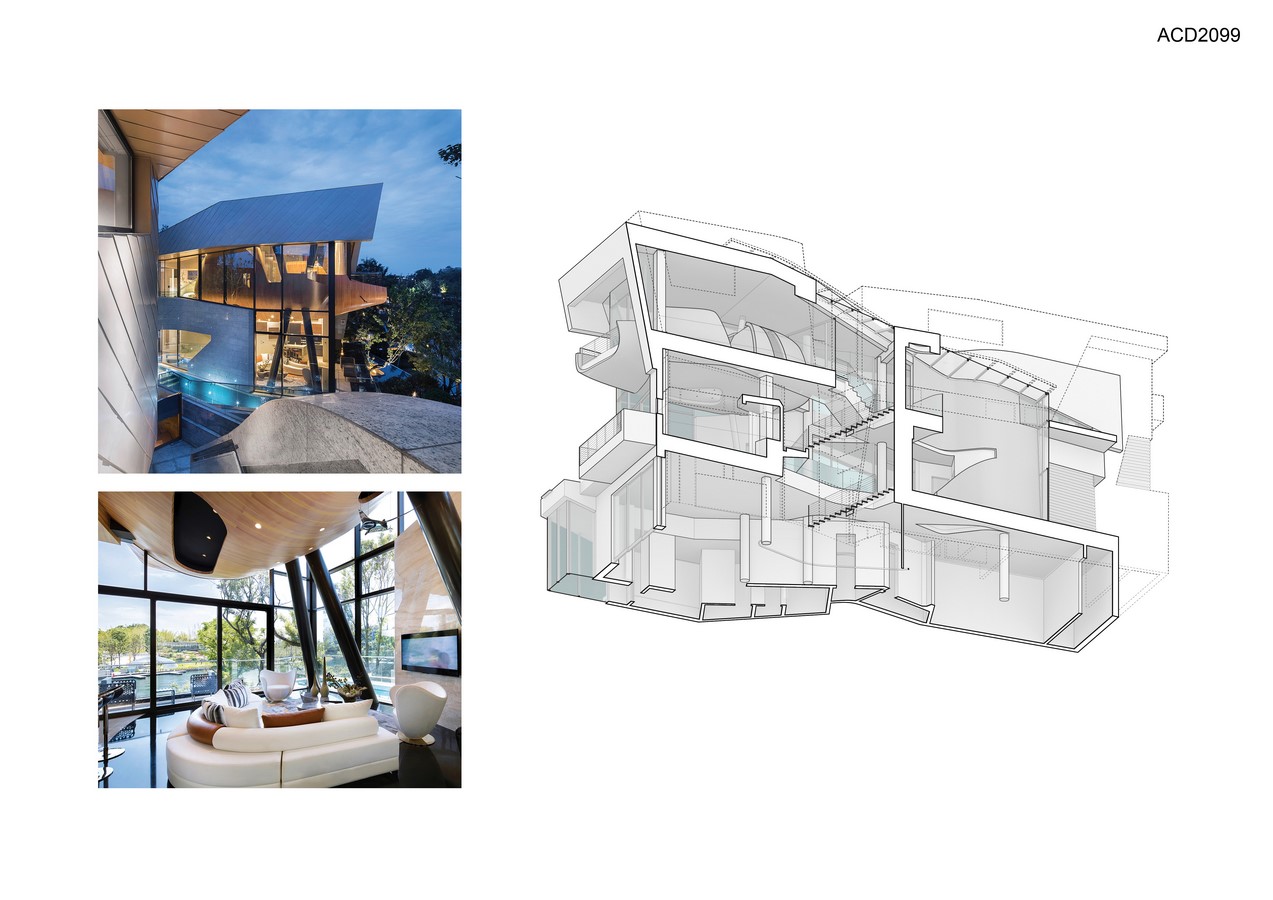 Connected by waterways, the new islands create an urban density that is part of a larger central district. Our strategy for the villas is to rethink how the row-house typology can be transformed by compressing the residence at its center to generate outdoor spaces with enhanced views. Multiplying each of the 12 plans creates diverse and varied individual garden courts. Together, the multiple villa types combine to create a new take on the semi-urban typology, one that is adaptable to a hybrid site with dense housing in an organic framework.