Back in 1859, the Cartier-Bresson cotton filtering and twisting factory moved to Pantin and employed up to 450 people to treat, dye and reel cotton yarn from the Parisian factory.
These factories with shed roofs are the last on the site of the Pantin factories, whose destruction in the 1960s, allowed the construction of residential towers, which are still inhabited today.
Rethinking The Future Awards 2023
First Award | Cultural (Built)
Project Name: Les Sheds
Category: Culture (built)
Studio Name: Maud Caubet Architects
Design Team: Amélie Gressier, Giulia Castaldi
Area: France
Year: 2022
Location: Pantin, France
Consultants: SCB Economie, JLR Design office
Photography Credits: Nicolas Trouillard
Render Credits: Maud Caubet Architects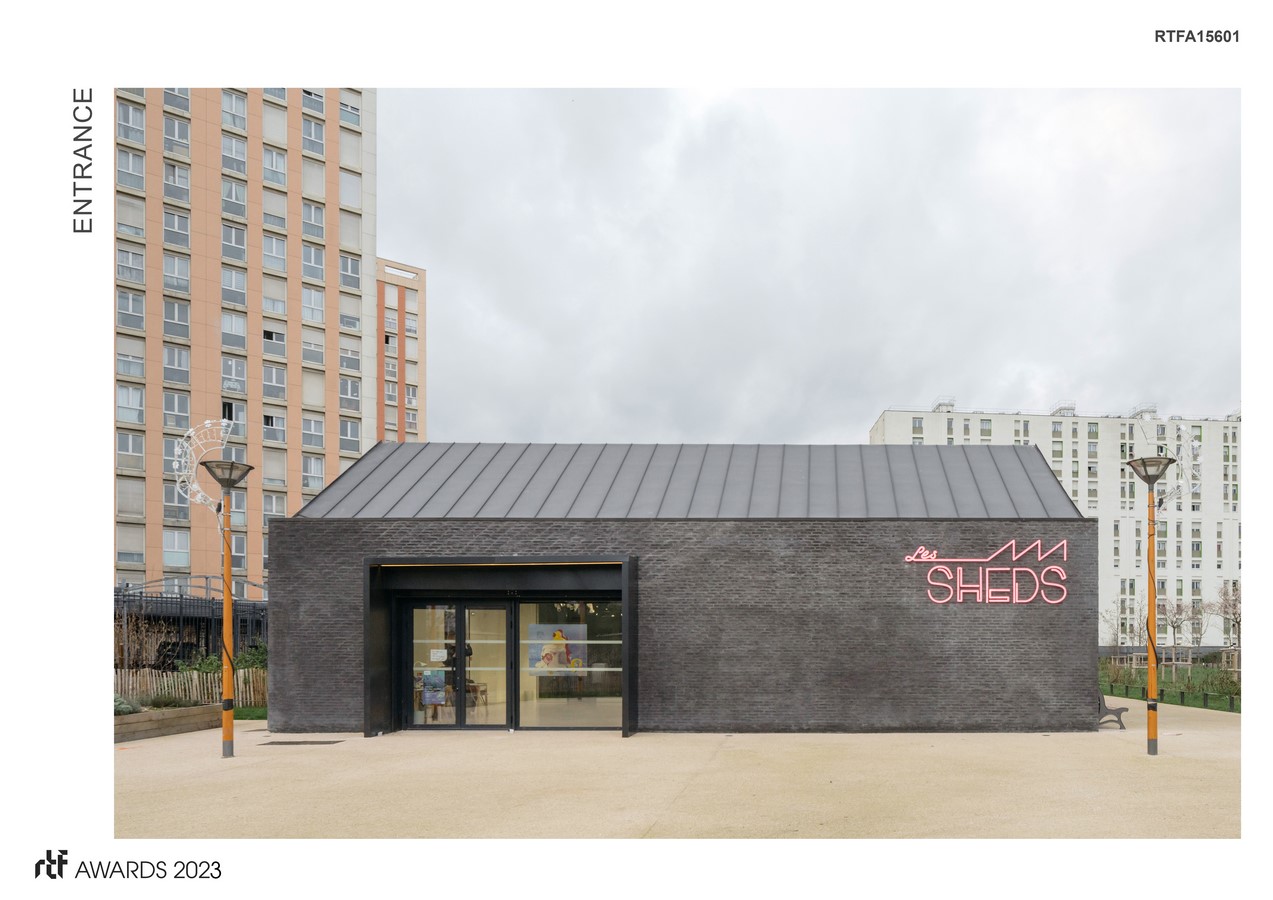 As a witness to the industrial past of the city, this remarkable brick architecture had to be destroyed in its entirety. Faced with the Pantin residents protest, the City decided to keep two, then four, then five of these seven factories, to renovate them and integrate them into the Parc Diderot, developed in parallel and delivered in 2020. The program thus provides for the installation of an early childhood area in two factory floors, with an outdoor play area of 60 sqm. In the other three bays, a cultural space includes an exhibition hall, a workshop for artists in residence, and a cultural mediation room. Finally, the adjoining garage is transformed into a lodge for the park wardens; this space is also dedicated to the installation of public sanitary facilities and the setting up of technical rooms.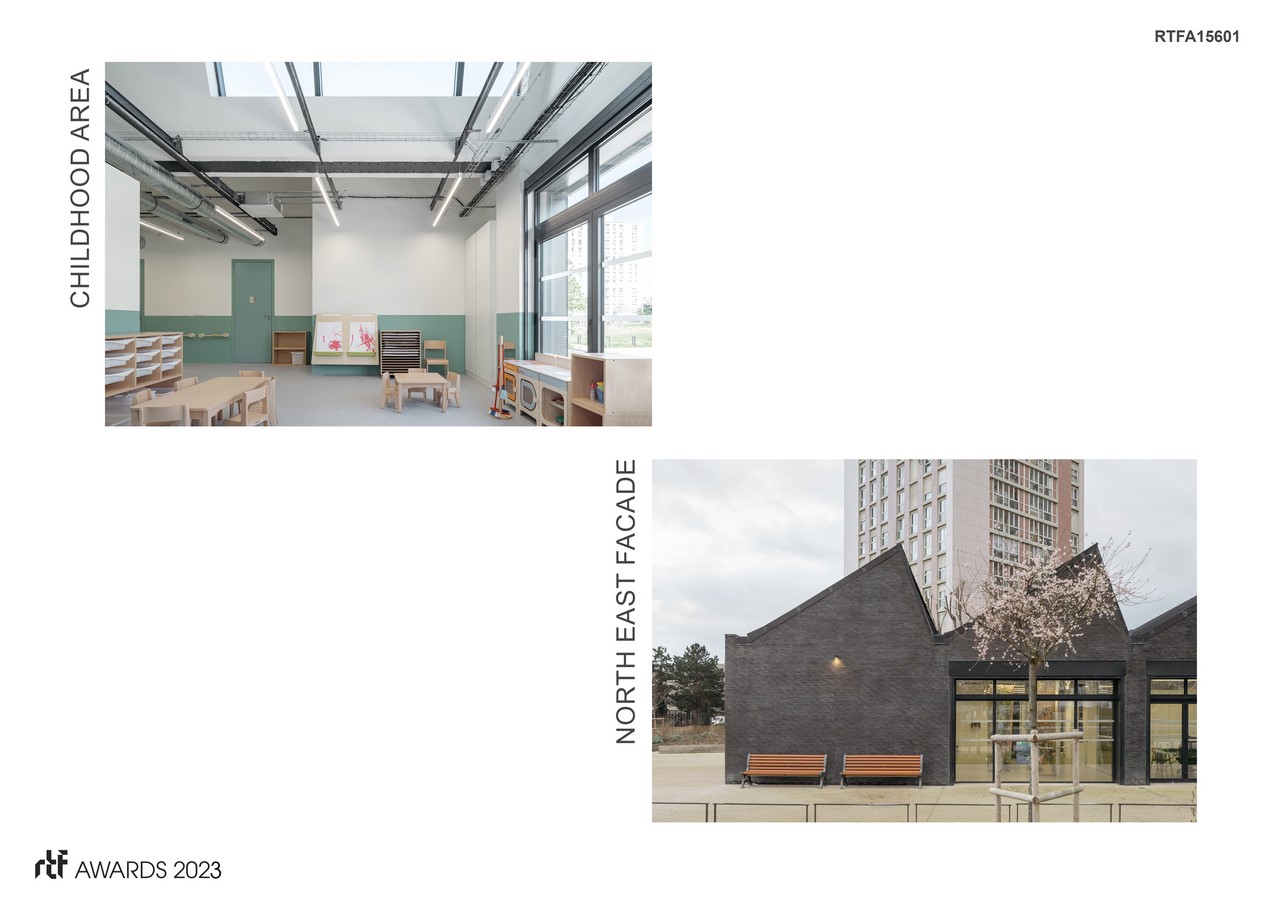 The demolition of two factory floors and the integration of the plot into the Parc Diderot are all constraints that modify the architecture of the building and which we wanted to take advantage of. The two facades created are clad in black bricks which highlight the preserved and renovated existing facade. The roof has been redone, respecting the characteristic shape of the sheds which gives its name to the project. The standing seam zinc finish affirms the industrial character of the building, and skylights are integrated into it, bringing in natural light. The garage rehabilitated as a lodge is not part of this set of sheds. Therefore, it is treated differently: also redone in zinc, its roof extends to the ground, like a ribbon, to cover the facades, creating a contrast with the historical brick on one side and black brick on the other.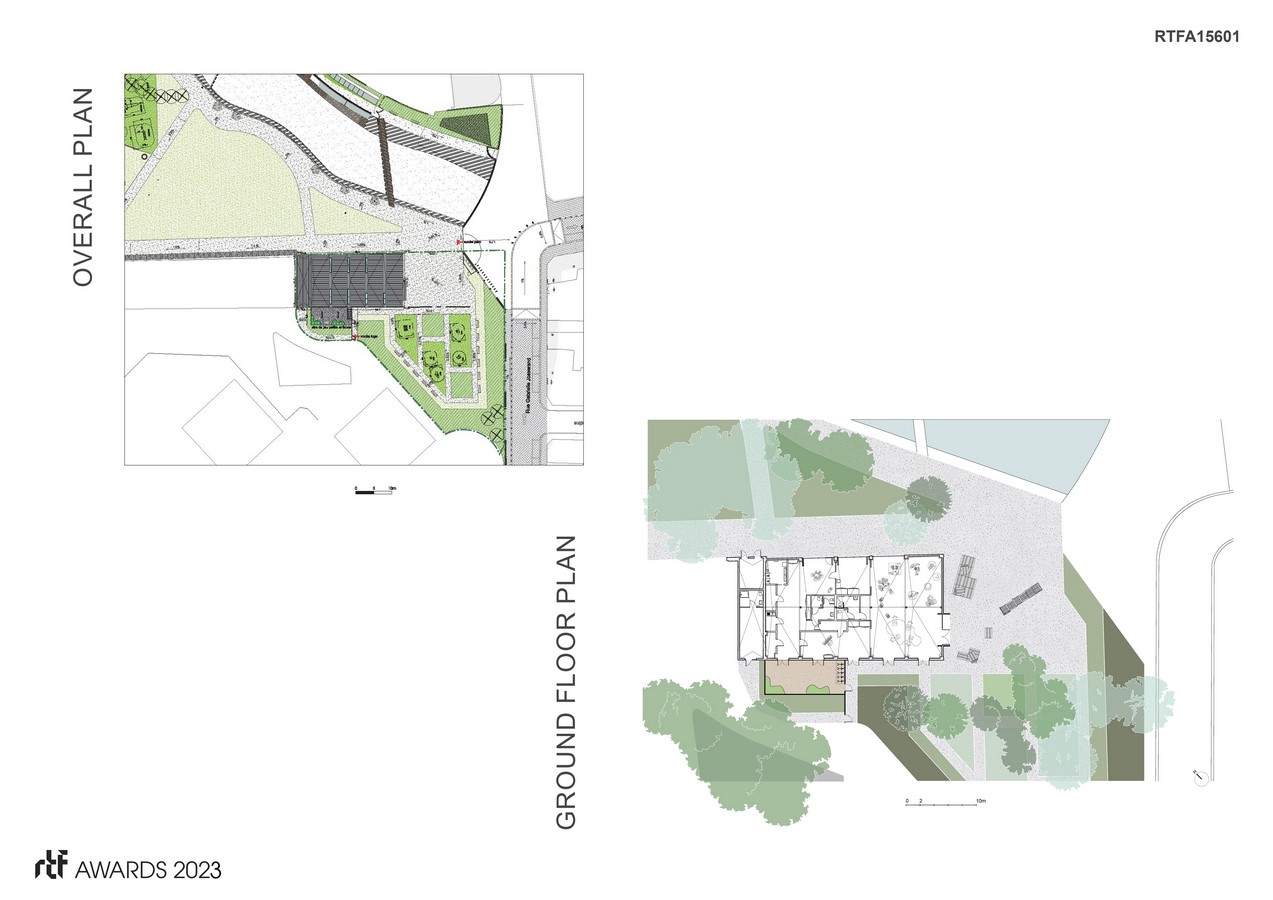 The thermal and acoustic performances are adapted to today's requirements and to the mixed program of the project. The Sheds thus constitute a renovation that is respectful of the historical dimension of the place, ambitious for the City of Pantin, and wishing to create a bridge between the industrial past of the site and its future turned towards culture and leisure.