The clients wanted to create a home that would not only become their primary residence, but also a place for their entire family to spend time together and create lasting memories. Yet, the occupants were not the only stakeholders in the design. In addition to supporting the requirements of a growing family, it would also need to support a growing and eclectic art collection, while still remaining connected to nature.
Global Design & Architecture Design Awards 2022
First Award | Private Residence (Large) (Concept)
Project Name: Lake House
Project Category: Private Residence (Large) (Concept)
Studio Name: KoDA (Kean Office for Design and Architecture)
Design Team: Wesley Kean (Principal + Creative Director) – Chance Stillman (Project Architect) – Jake Crociati (Designer) – Mathew Lewis (Landscape Arch) – Joeb Moore (Interior Architect JMPA) – Sally Markham Interior Designer
Area: 8,620 SF
Year: Summer 2024
Location: Sunset Islands, Miami Beach, FL
Consultants: MUE: Structural Engineering – Pierry Engineering: MEP Engineering – GGB: Civil Engineering – Goldin Solar: Solar Consultants – Spinnaker Group: LEED Consultants – Brodson Construction: GC
Photography Credits: All renderings by KoDA
Text Credits: By KoDA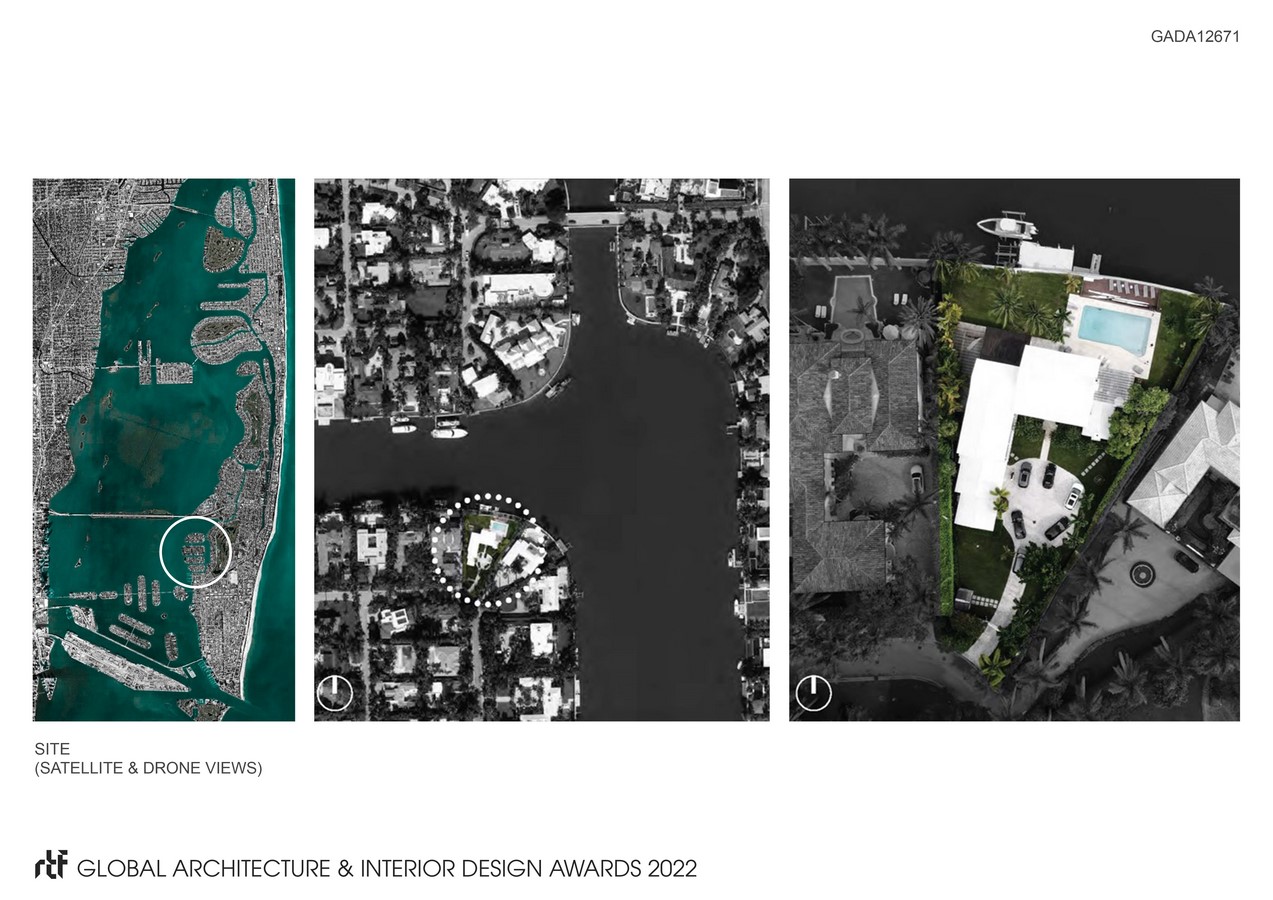 The design is certified LEED Gold, while carefully considers the desires and needs of three characters: nature, art and occupant, while retaining a respectful massing in context. Displaced pavilions are connected by a central art gallery aligned with the site's optimal view. In-between are programed gardens that integrate nature deep into the floor plan. The second level is an efficient multi-bedroom volume wrapped in an operable screen system. This screen provides ample privacy for the NE Façade, and critical solar shading for glazing on the SW façade, protecting both art and occupants from harmful UV light.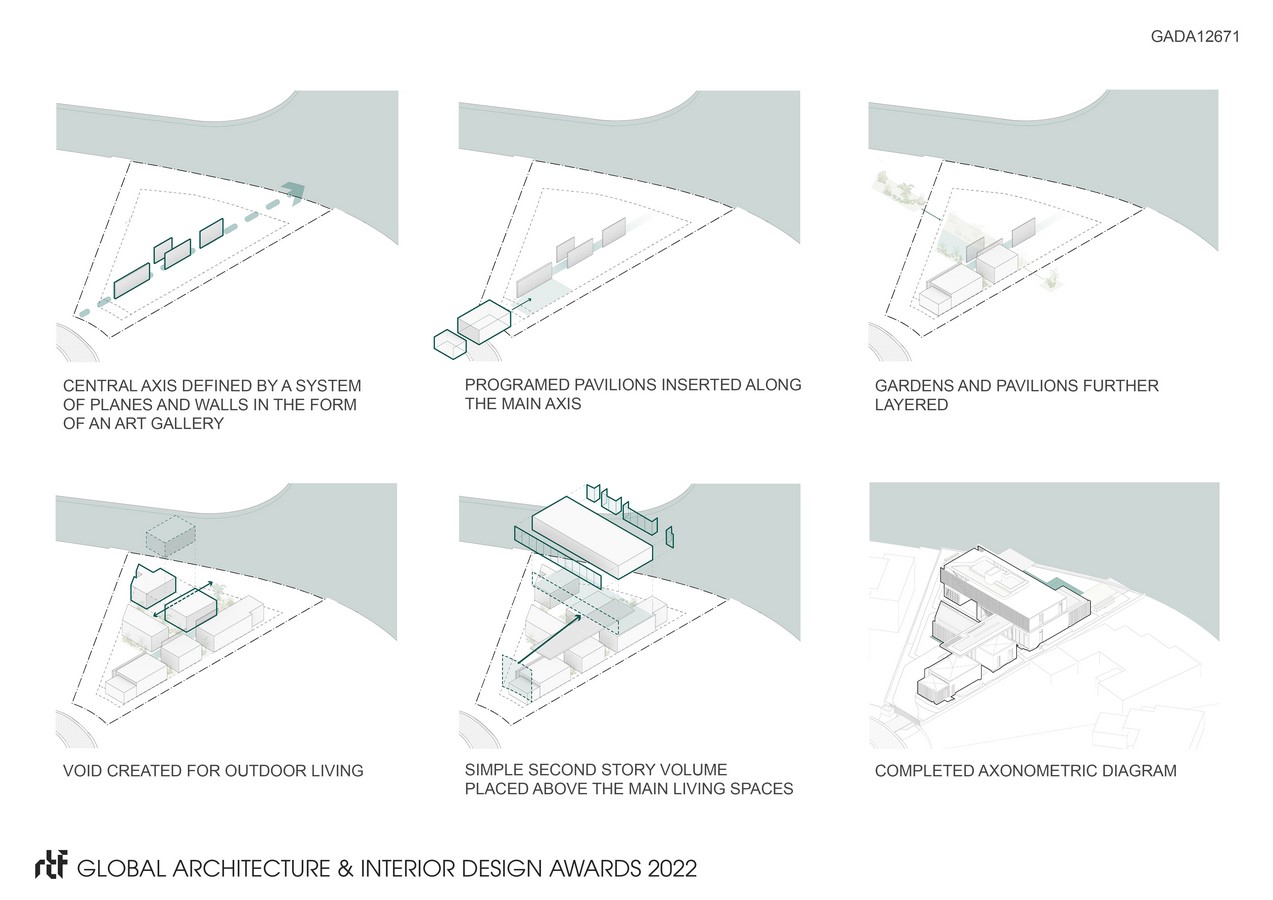 The entry court is defined by flanking walls of textured concrete that establish a connection to the home's central axis. The front entrance is indicated by a canopy above; this canopy defines the gallery space, organizing all intersecting volumes. Adjacent to the front door is a glass 'bridge' connecting the main home to the garage volume and support housing. Full height windows create a visual connection to water features, gardens and sculptures on either side.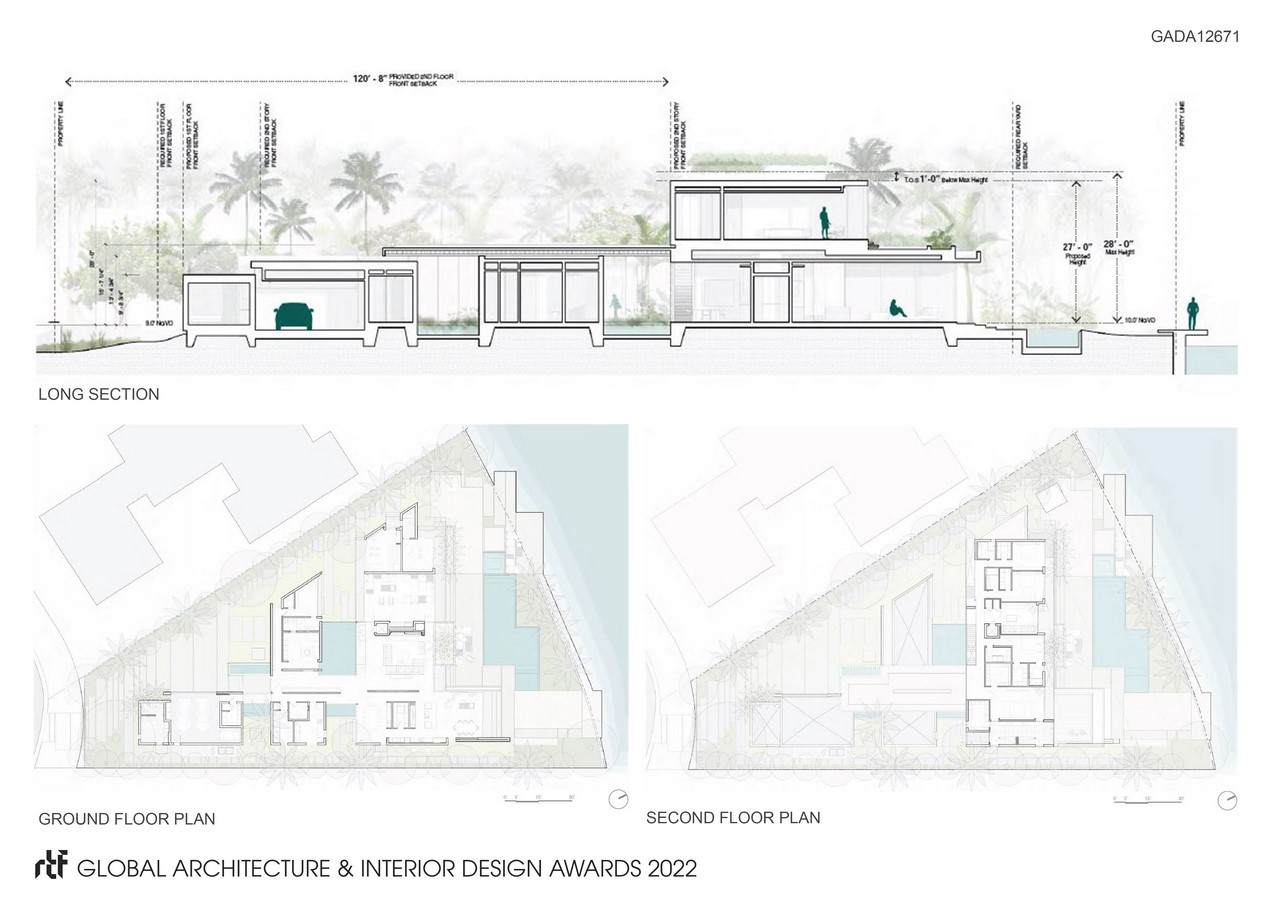 Upon entry, the gallery directs your view to the lake beyond. Art walls help to organize and conceal program that branches off the central axis. By utilizing wood to define horizontal planes, the space becomes more panoramic, allowing art and supporting gallery walls to be accentuated.