Through the renovation of 119 West Broad Street, the multidisciplinary Hanbury team aims to put its guiding beliefs into practice and challenge what an office can, and should, be in our post-pandemic world. The team opted for a purposeful name that has real intent behind each word reflecting the collaborative, experimental nature of the work being conducted within its walls. Designated as the Hanbury Community Design Laboratory (HCDL), the space is intended to serve as a constant learning environment and testing ground for innovation and participation from the firm's staff, local creatives, and the community at large.
Global Design & Architecture Design Awards 2022
First Award | Interiors – Workplace (Built)
Project Name: Community Design Laboratory
Studio Name: HCDL
The HCDL space was reimagined to follow four key axioms guiding the design program of the space.
COMMUNITY DESIGN LAB:
We believe there needs to be an intention to come to the office, not just to work, but to collaborate, investigate, and cultivate relationships. The space will be flexible and adaptable for all modes of work as well as for opportunities to hold learning sessions, community engagement, lectures, gallery space, community dinners, and much more.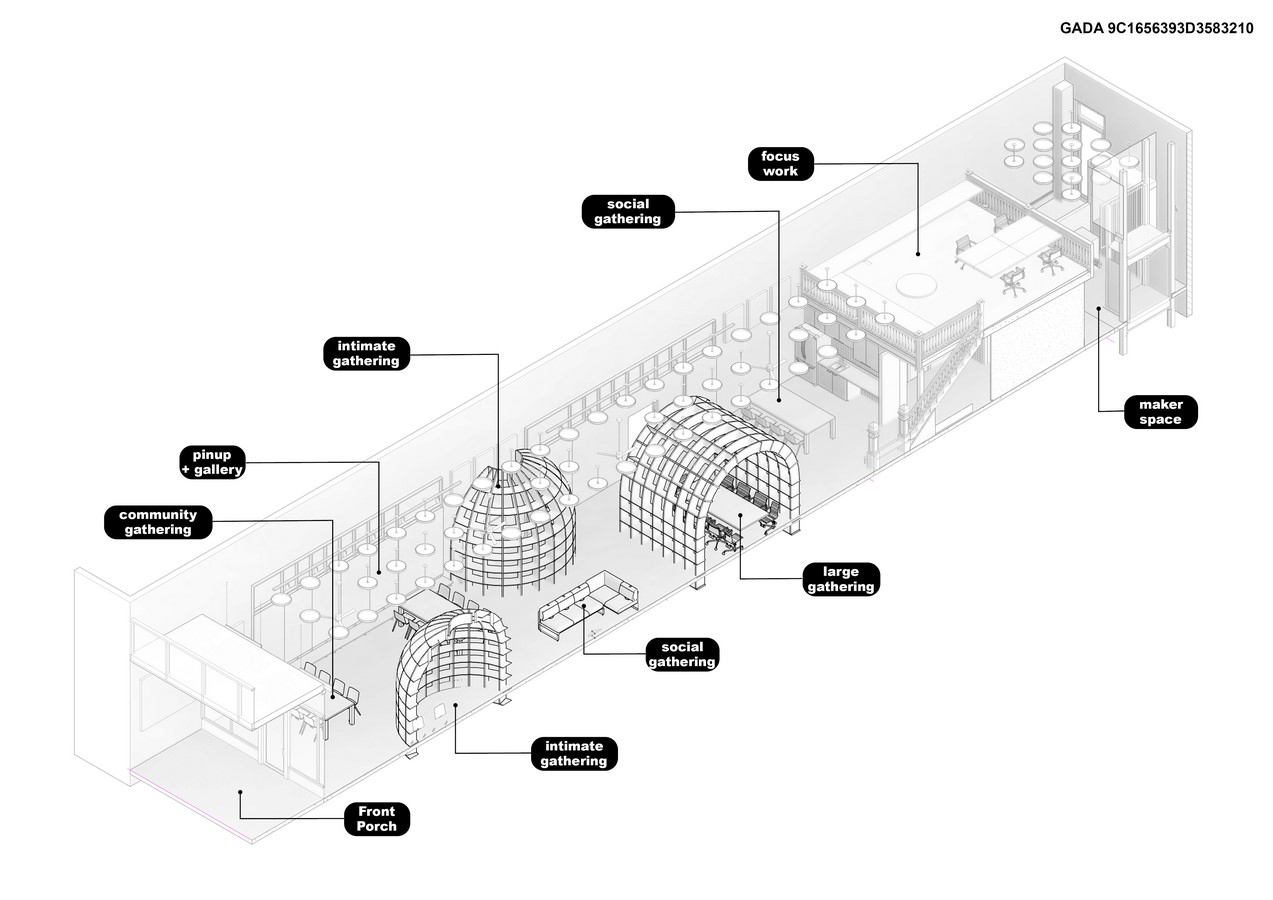 COLLABORATION SPACE:
We believe in order to realize the potential of our work, there needs to be constant collaboration, and a space for critical dialogue to happen. That includes spaces for large, medium, and small gatherings, all supported by the heart of the space – our community kitchen.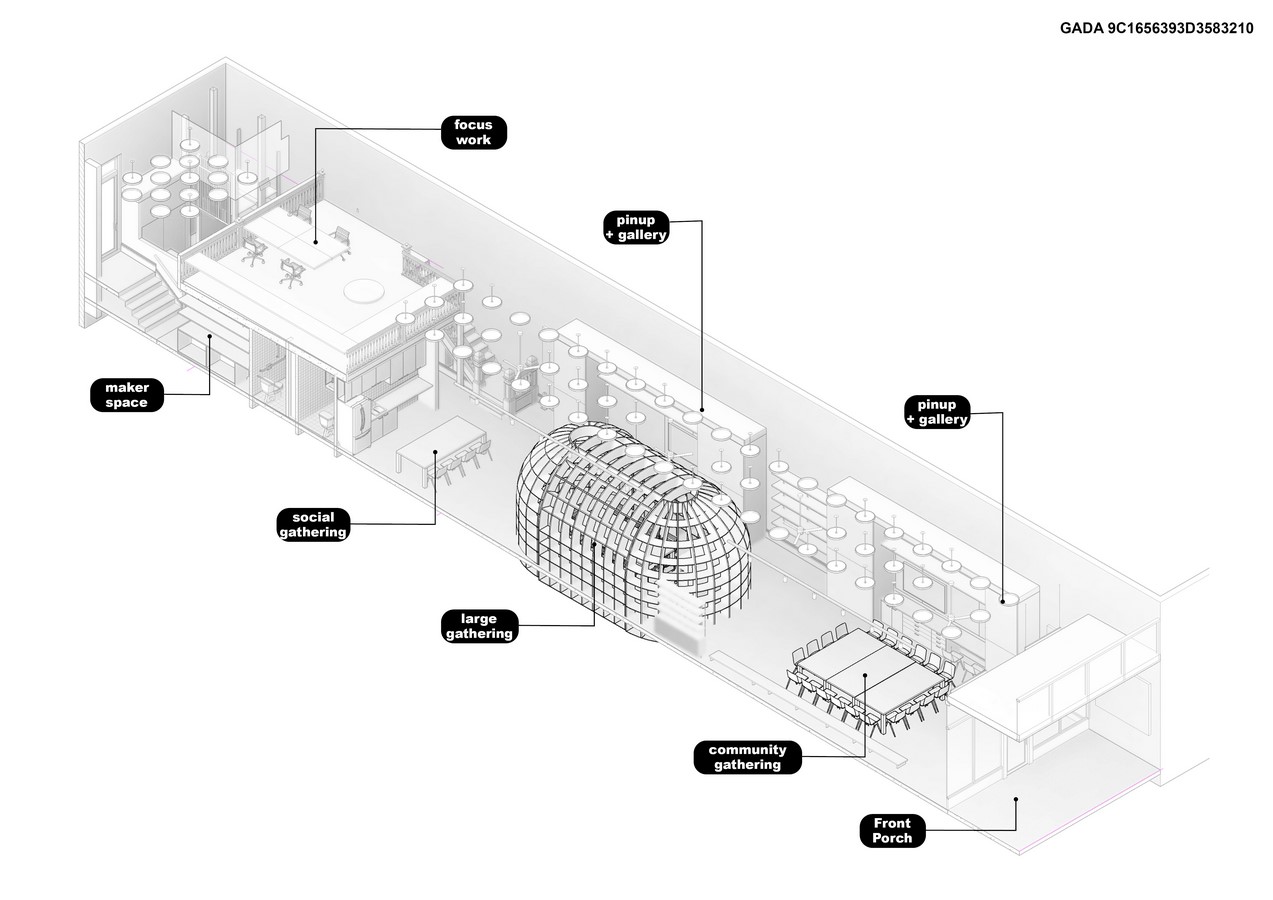 ZEN/FOCUS AREA:
We believe in having space to focus and concentrate on getting work done that is an extension of your work-from-home environment. Distraction-free but fueled by the energy of the design lab.
SHOP:
We believe in craft and intend to make things as part of our process. We also see this shop as a resource for others. From model making to 3D printing and fabrication, we want to help others explore their craft at the Community Design Laboratory. The Hanbury team also intends to test production ideas by designing and building key pieces of furniture that will be flexible pieces in the space – truly blurring the lines and transforming what a design and architecture studio can be in 2022.
Ultimately, the Hanbury Community Design Laboratory aims to make a meaningful connection with the city of Richmond and to facilitate creative work, innovative ideas, and impactful events that help to make the city better for everyone. Beyond the project work being undertaken within this space, the HCDL plays host to ongoing community events like First Friday artist exhibitions, which have quickly become a monthly staple at this recently activated storefront space within the larger arts district in which it is located.