The old house is revitalized through the renovation. By preserving the historical traces of the traditional architecture, the designer perpetuates the residents' memories of the old house. In addition, the concept of environmental protection and the aesthetics of art are blended into the meaningful design, the space layout, the color scheme and the choice of materials, presenting an overall young, diverse and simple atmosphere.
Global Design & Architecture Design Awards 2022
First Award | Interiors – Residential (Built)
Project Name: Warm Twilight House
Project Category: Residential Interior (Built)
Studio Name: WWT Architect & Asscociates
Design Team: WU WEITING
Area: Taiwan
Year:2020
Location: Kaohsiung
Consultants: None
Photography Credits: WU WEITING
Text Credits: WU WEITING
Other Credits: WU WEITING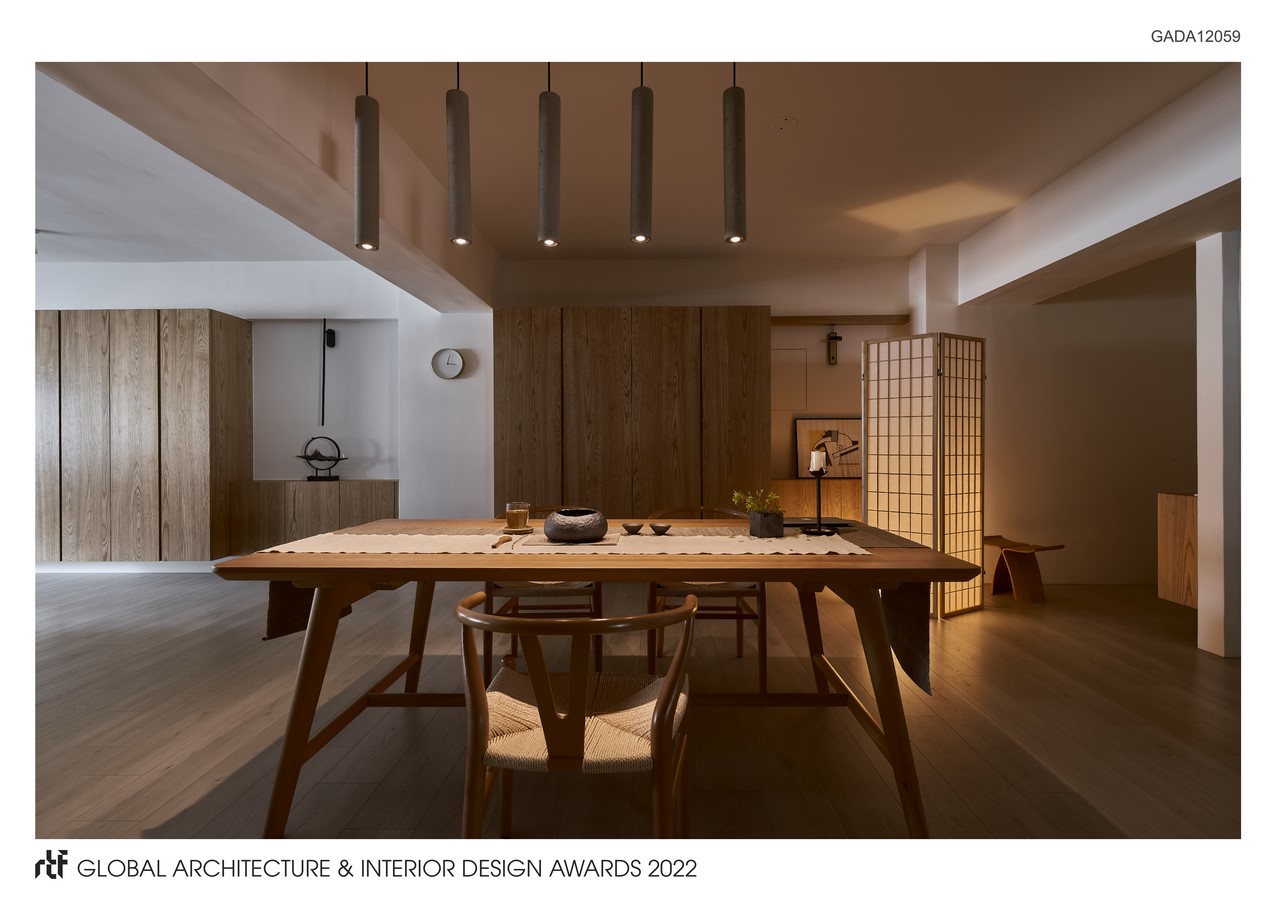 Healthy and environmentally friendly materials are used inside. All building materials are carefully selected including their sources with as much attention to naturalness and uniqueness as possible, making the residence a perfect example of a healthy and environmentally friendly home. The interior wood decorated walls and cabinets are assembled from solid wood slices, each of which is natural wood with the real texture, embodying simple and warm style.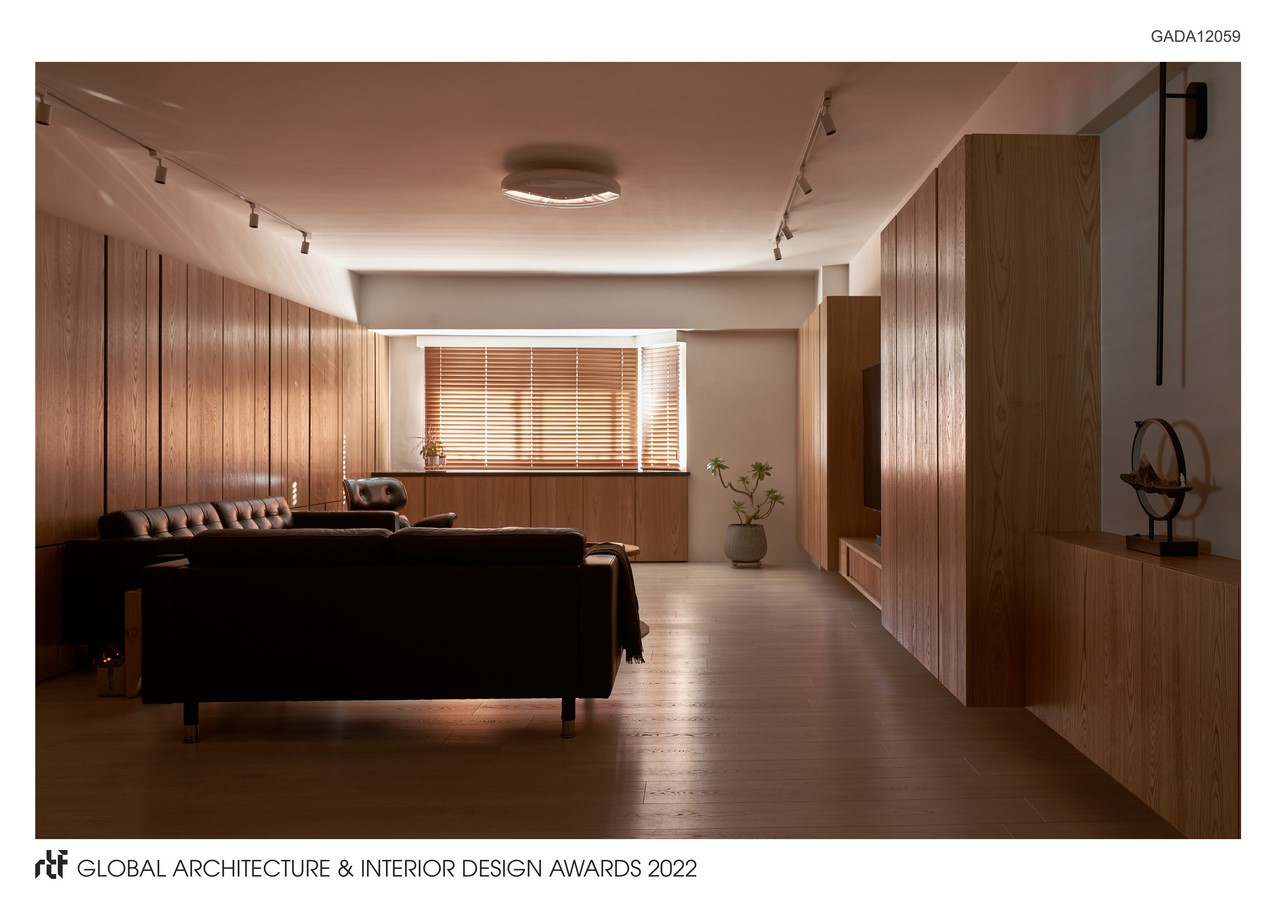 With rational space division, the designer transforms the nostalgia of the residents into a perfect living and office space. The overall space shows the pursuit of natural balance of tranquility and stability, emphasizing a sense of simplicity and comfort. The window structure is retained to ensure sufficient sunlight inside, which emphasizes the interaction between the building structure and the light. The open kitchen is connected to the dining room and the living room, bright and spacious, underlining the free flow of the common spaces. The warm sunlight during the day and the soft lighting at night soften the atmosphere of the space and allow the residents to completely release their stress.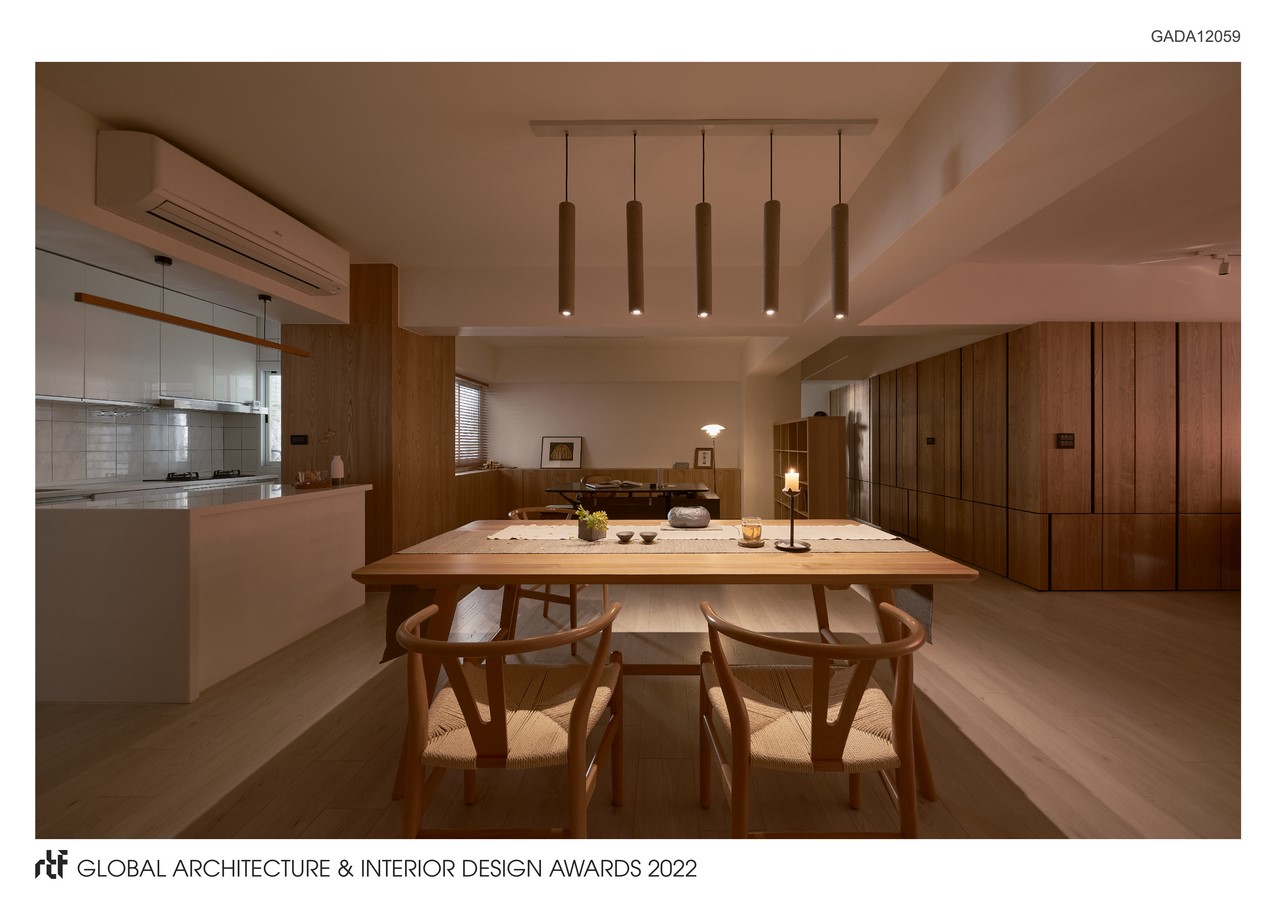 Due to the characteristics of his occupation, the resident pays great attention to the visiting feature of the house to facilitate social activities. Also because of the frequent earthquakes in Taiwan, it is necessary to protect the original building structure. The interior is carefully furnished, and the overall plan caters to different sizes of gatherings of families or friends. Even in open spaces, each area is clearly defined, increasing the efficiency of the use of the area.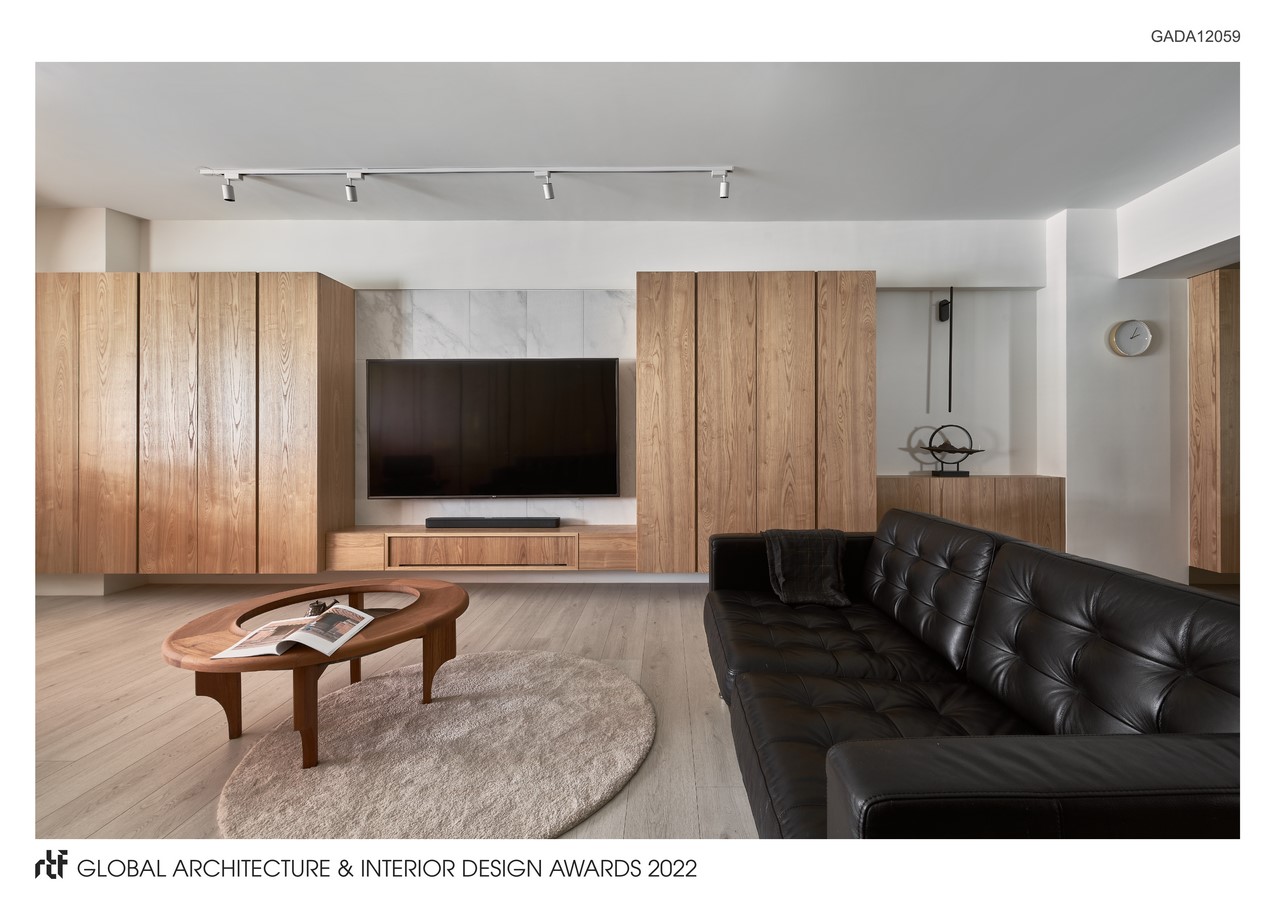 With a history of over 30 years, the old building has many defects in terms of floor height and building structure. The designer needs to understand the current state of the building structure and coordinate the interior spaces with the future use. Achieving the design requirements safely without changing the original building structure is the focus of the project. At the same time, in order to expand the visual and spatial scale in the limited space and avoid the oppressive feeling caused by the low floor height, the designer abolishes suspended ceiling and keeps the concrete ceiling with a perfect flatness after 6-7 sanding processes.