The school group is the very first element of a new district in the Coupvray ZAC. More than having to deal with the particular constraints of a site, the main challenge of this project was to create a public facility that would be the foundation and structure of this new area of the city. Thus the project makes the link with the existing and the nature while turning towards the great landscape.
Global Design & Architecture Design Awards 2022
First Award | Public Building (Built)
Project Name : Jean Louis Étienne school
Project Category : A10 Institutional
Studio Name: archi5
Design Team : archi5 /
Area : 4 250 m²
Year : 2021
Location : Coupvray, France
Consultants : Ingérop, engineer / Cap Horn Solutions, acoustic engineer / Atelier Roberta, landscaper / Alma consulting, kitchen engineer
Photography Credits : Sergio Grazia
Text Credits : archi5
Plans : archi5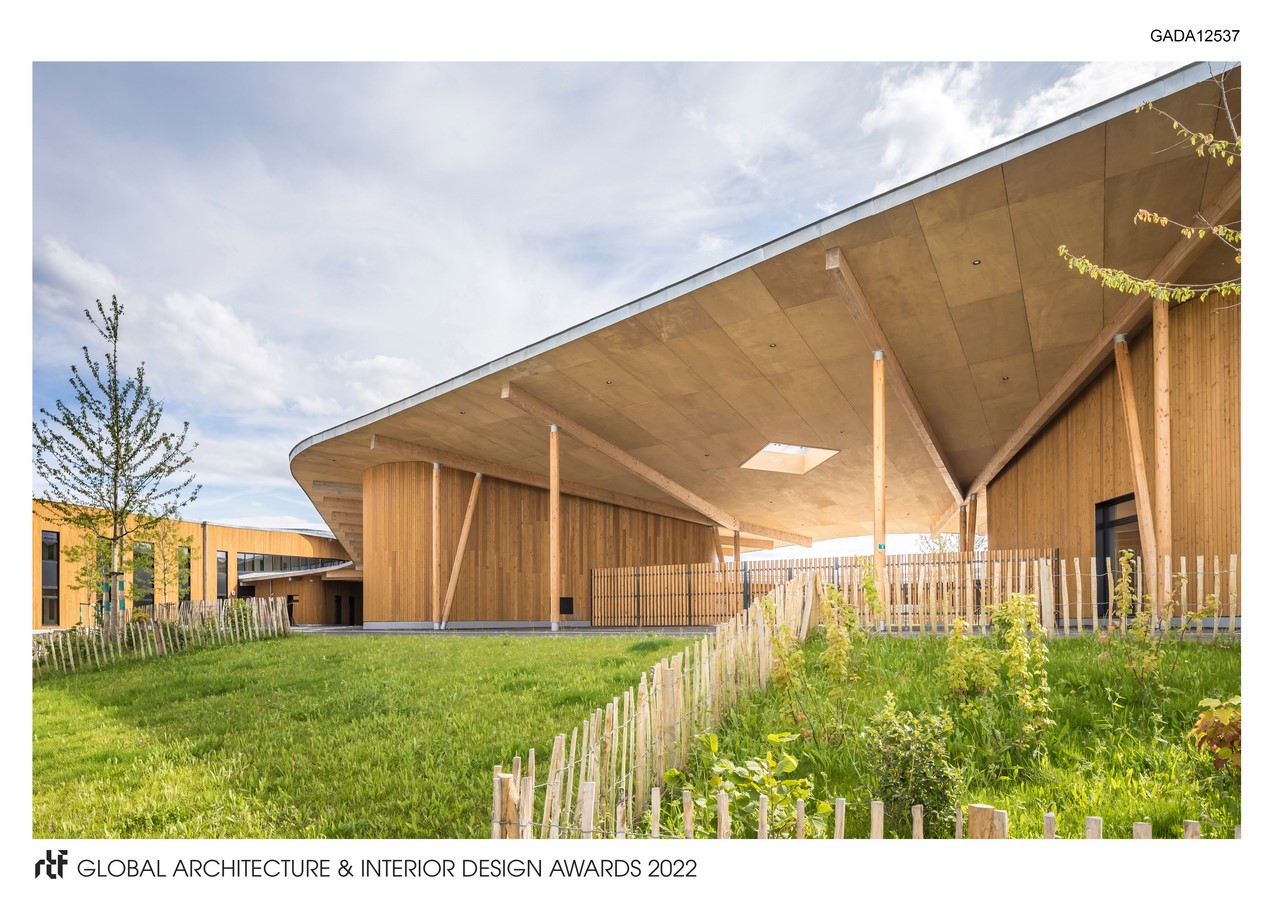 The school group expresses the town-country border by a distinct vocabulary between the urban facades and the heart of the building, a transition between the public and the private. It expresses the path of elevation that education brings with its spiral that rises towards the primary school, symbol of time and the progression of the rhythm of life.
The new facility is visible, legible and friendly. In the continuous treatment of the three urban facades, variations are made according to whether they run along the forecourt or the side roads.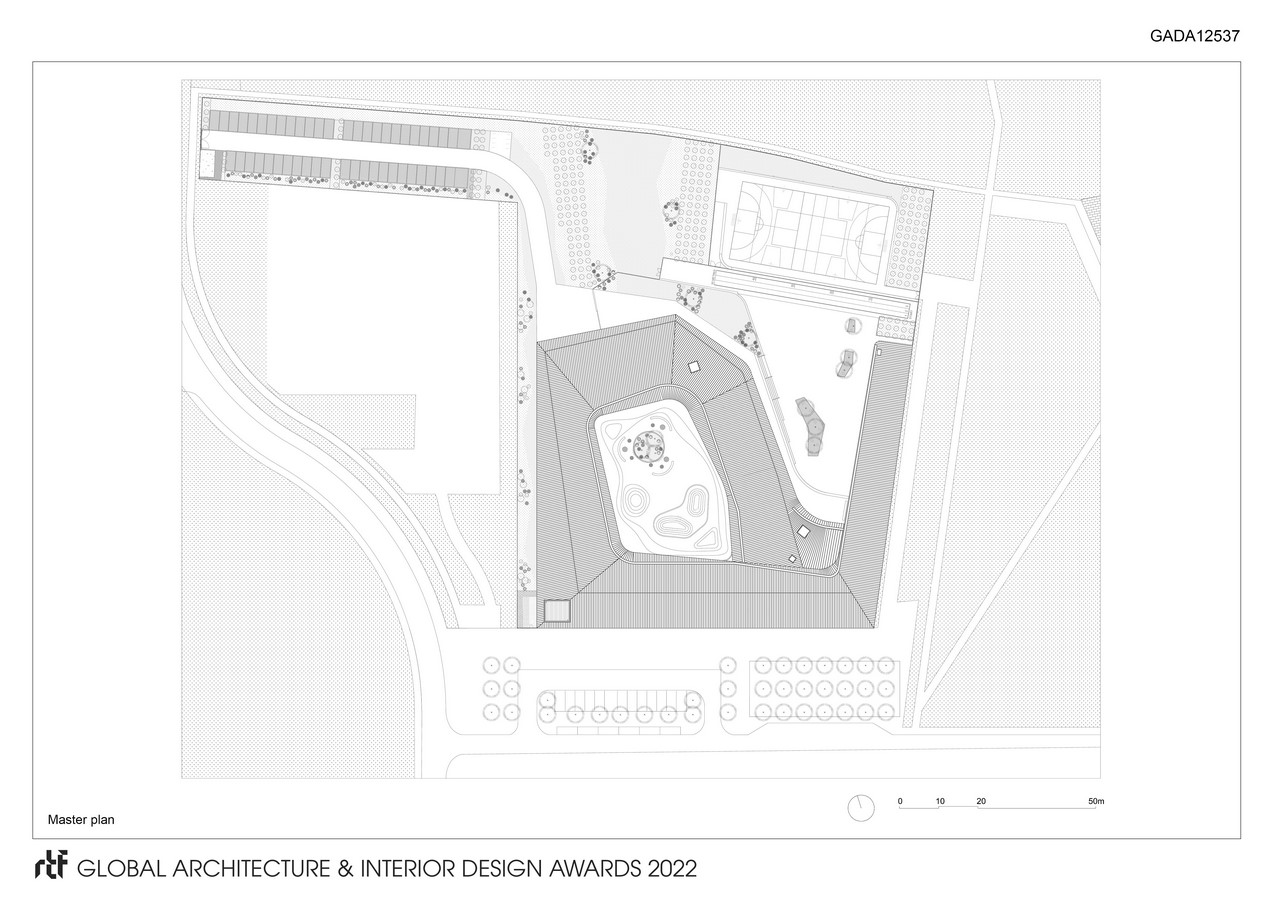 The main facade to the south has a large opening at hall level, which is transparent to the courtyards. The scale is graduated from the ground floor to the first floor. The modularity of the volume animates the plot in a rich urban facade, punctuated by transparencies, views and an urban landmark, the partial R+1 of the primary schools, at the corner of the square. The building creates the limits of the block.
The vast access porch to the primary schools and the leisure centre is located in the extension of the square. It integrates harmoniously with the volume.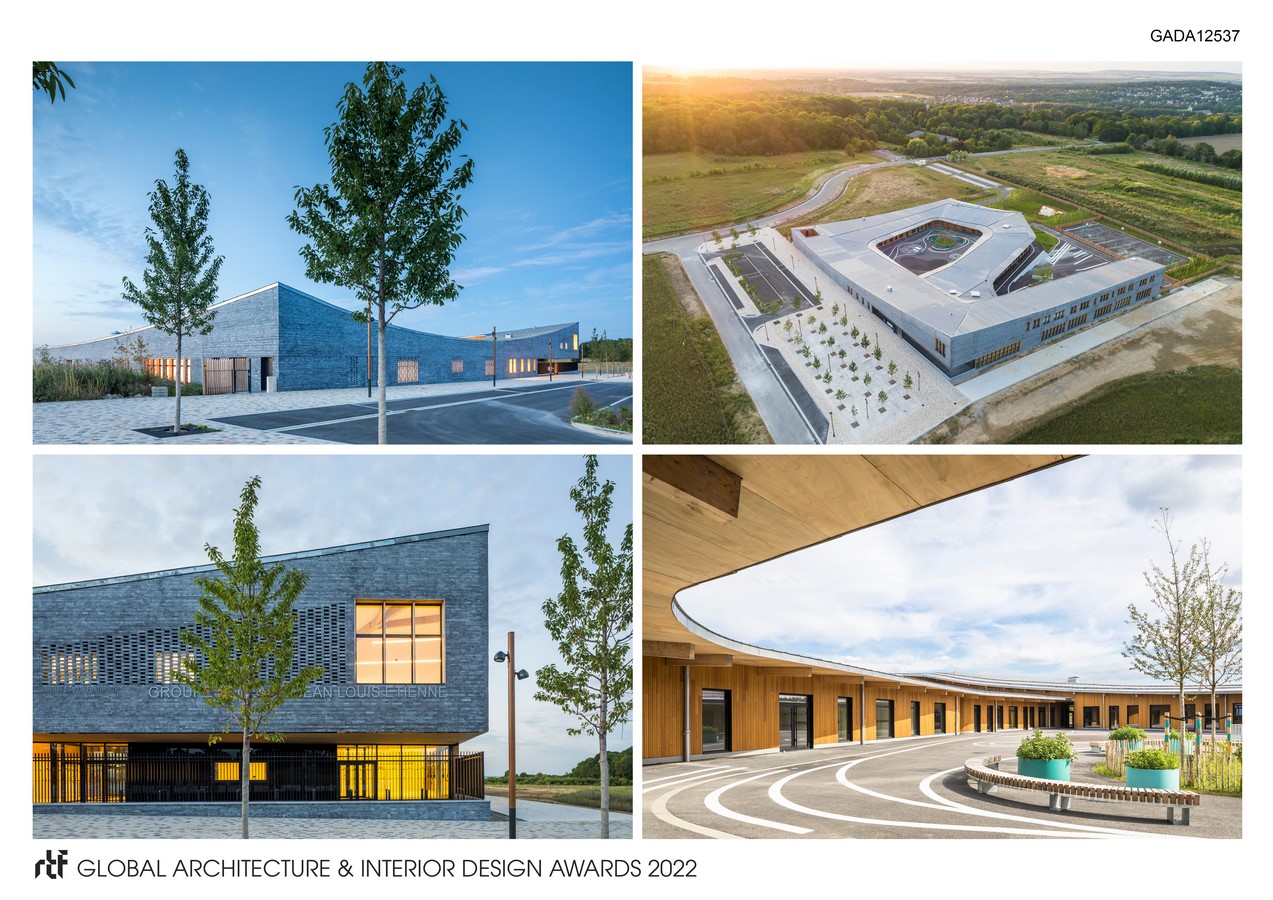 The stone façade evokes the traditional buildings of Coupvray. Towards the town, the wooden joinery suggests an interior where the mineral is replaced by vegetation. Inside, the spiral and the interplay of the roofs can be seen from the street.