The 375,000 gsf project is developed as a concept for a luxury condominium building in Edgewater
Global Design & Architecture Design Awards 2022
First Award | Housing (over 5 floors) (Concept)
Project Name: Edgewater Tower
Studio Name: Winstanley Architects + Planners
Design Team: Michael Winstanley, AIA AICP; April Pilcher, AIA
Area: 375,000 gsf
Year: 2021
Location: Miami, Florida
Consultants: Winstanley Architects + Planners
Photography Credits : N/A
Other Credits
–  Rendering: Li-Fang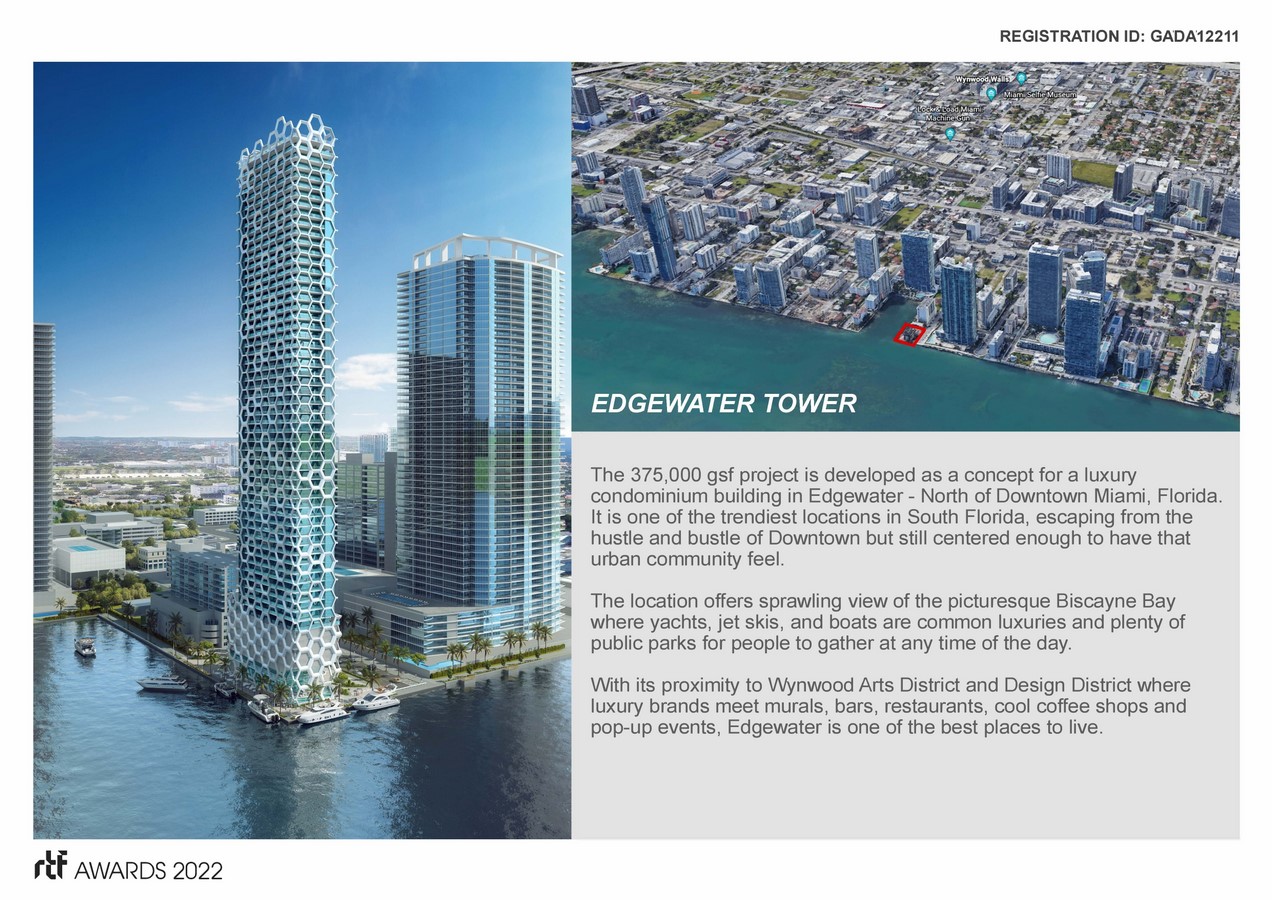 – North of Downtown Miami, Florida. It is one of the trendiest locations in South Florida, escaping from the hustle and bustle of Downtown but still centered enough to have that urban community feel. The location offers sprawling view of the picturesque Biscayne Bay where yachts, jet skis and boats are common luxuries and plenty public parks for people to gather at any time of the day.
With its proximity to Wynwood Arts District and Design District where luxury brands meet murals, bars, restaurants, cool coffee shop and pop-up events, Edgewater is one of the best places to live.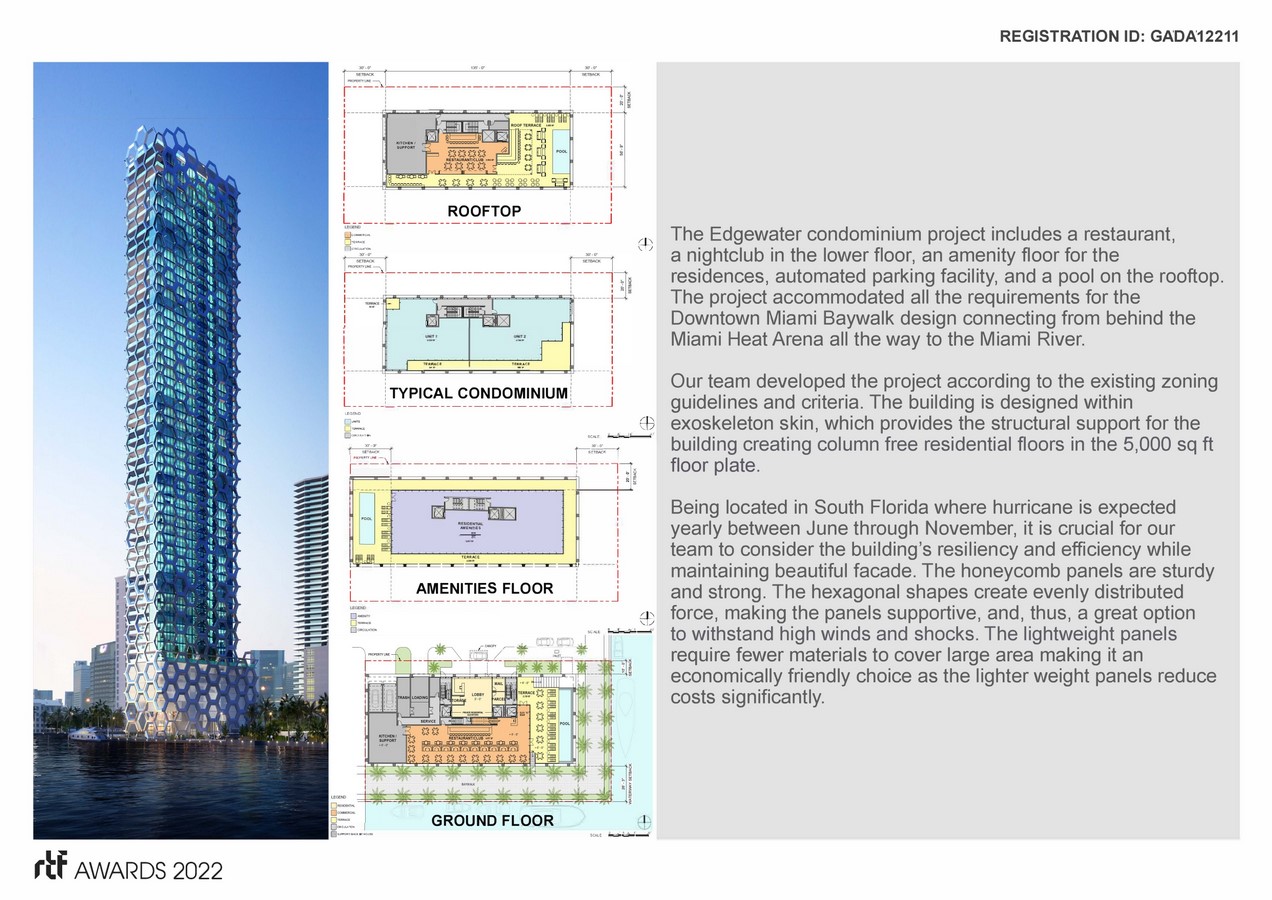 Our team developed the project according to the existing zoning guidelines and criteria. The building is designed within exoskeleton skin, which provides the structural support for the building creating column free residential floors in the 5,000 sq ft floor plate. Being in South Florida where hurricane is expected yearly between June through November, it is crucial for our team to consider the building's resiliency and efficiency while maintaining beautiful façade. The honeycomb panels are sturdy and strong. The hexagonal shapes create evenly distributed force, making the panels supportive and, thus, a great option to withstand high winds and shocks. The lightweight panels require fewer materials to cover large area making it an economically friendly choice as the lighter weight panels reduce costs significantly.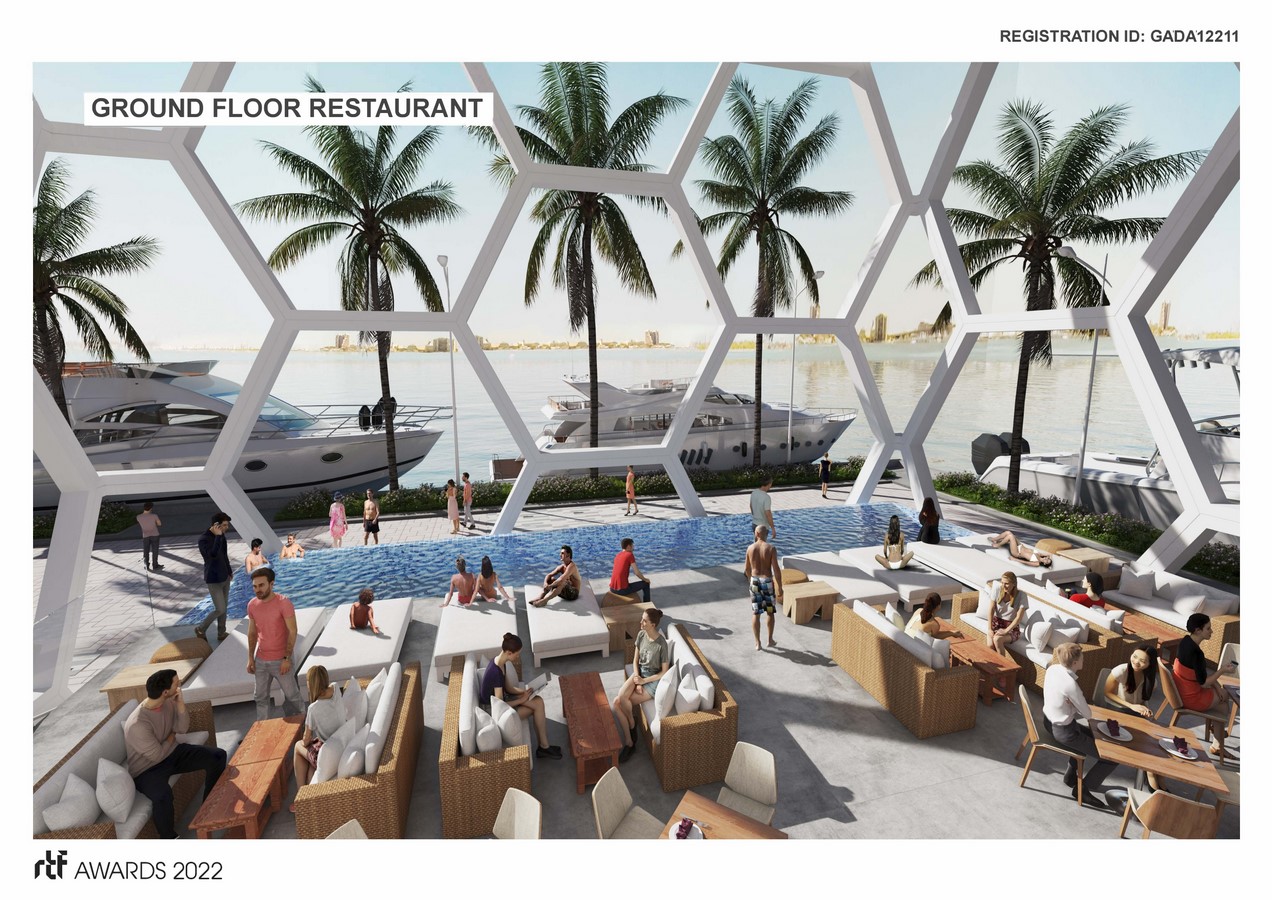 The Edgewater condominium project includes a restaurant, a nightclub in the lower floor, an amenity floor for the residences, automated parking facility, and a pool on the rooftop. The project accommodated all the requirements for the Downtown Miami Baywalk design connecting from behind the Miami Heat Arena all the way to the Miami River.