Chengdu, as the birthplace of ancient shu civilization, has a long history of cultural deposits and a vigorous development of vitality, giving birth to colorful local customs and practices.
Global Design & Architecture Design Awards 2019
First Award | Category: Interior – Residential (Built)
Studio: Harmony World Consultant & Design
Architect: Xiang Meng
Country: China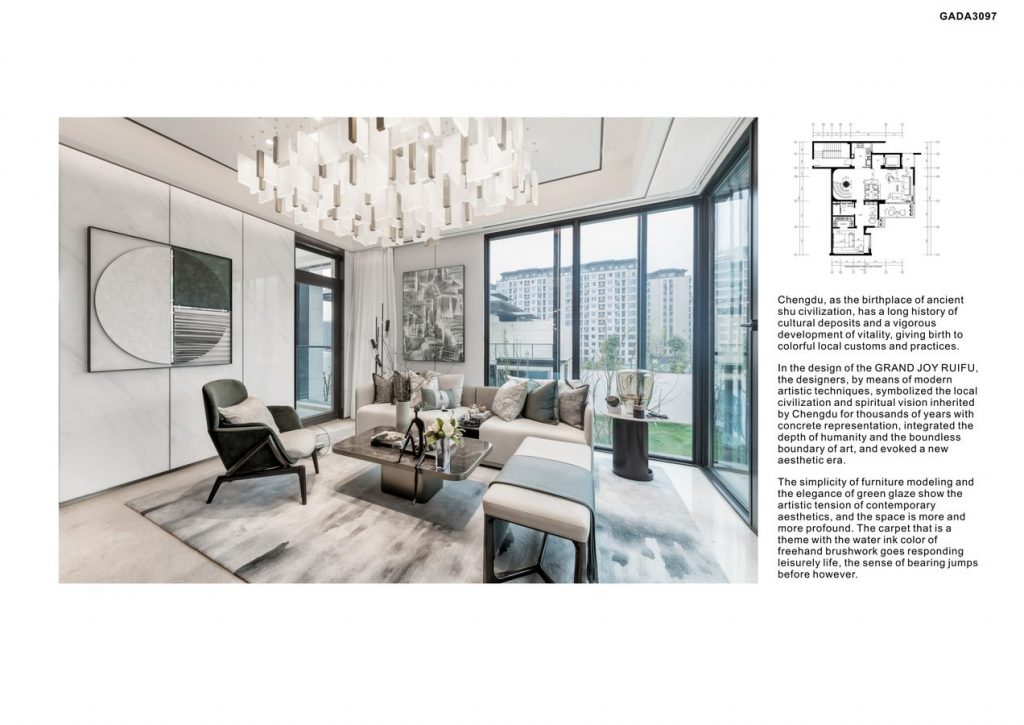 In the design of the GRAND JOY RUIFU, the designers, by means of modern artistic techniques, symbolized the local civilization and spiritual vision inherited by Chengdu for thousands of years with concrete representation, integrated the depth of humanity and the boundless boundary of art, and evoked a new aesthetic era.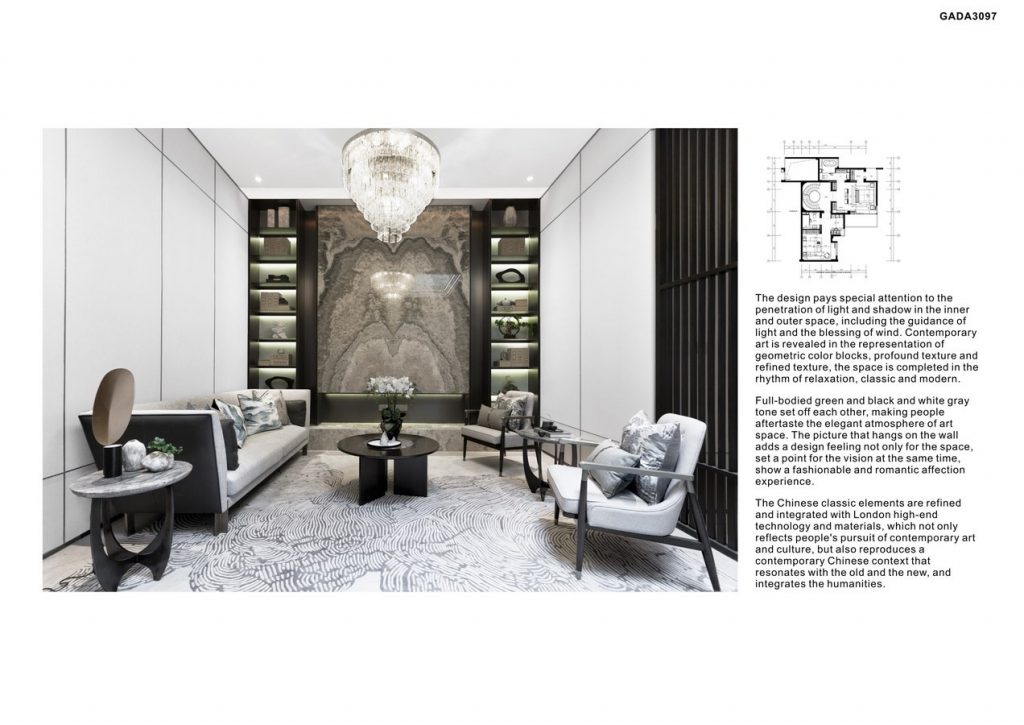 The simplicity of furniture modeling and the elegance of green glaze show the artistic tension of contemporary aesthetics, and the space is more and more profound. The carpet that is a theme with the water ink color of freehand brushwork goes responding leisurely life, the sense of bearing jumps before however.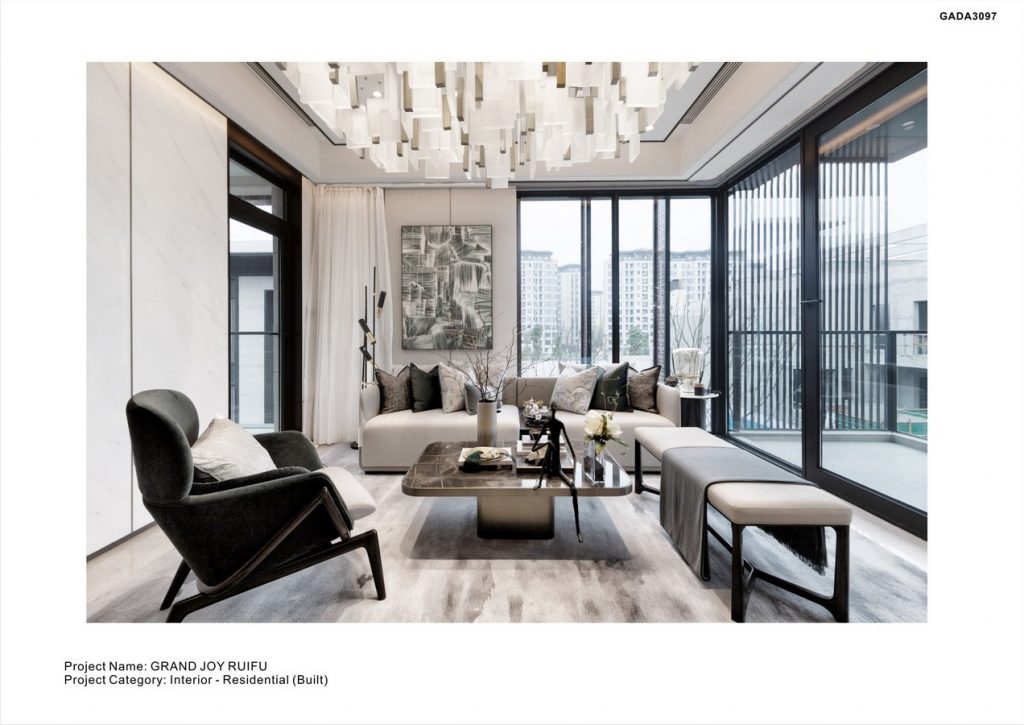 The design pays special attention to the penetration of light and shadow in the inner and outer space, including the guidance of light and the blessing of wind. Contemporary art is revealed in the representation of geometric color blocks, profound texture and refined texture, the space is completed in the rhythm of relaxation, classic and modern.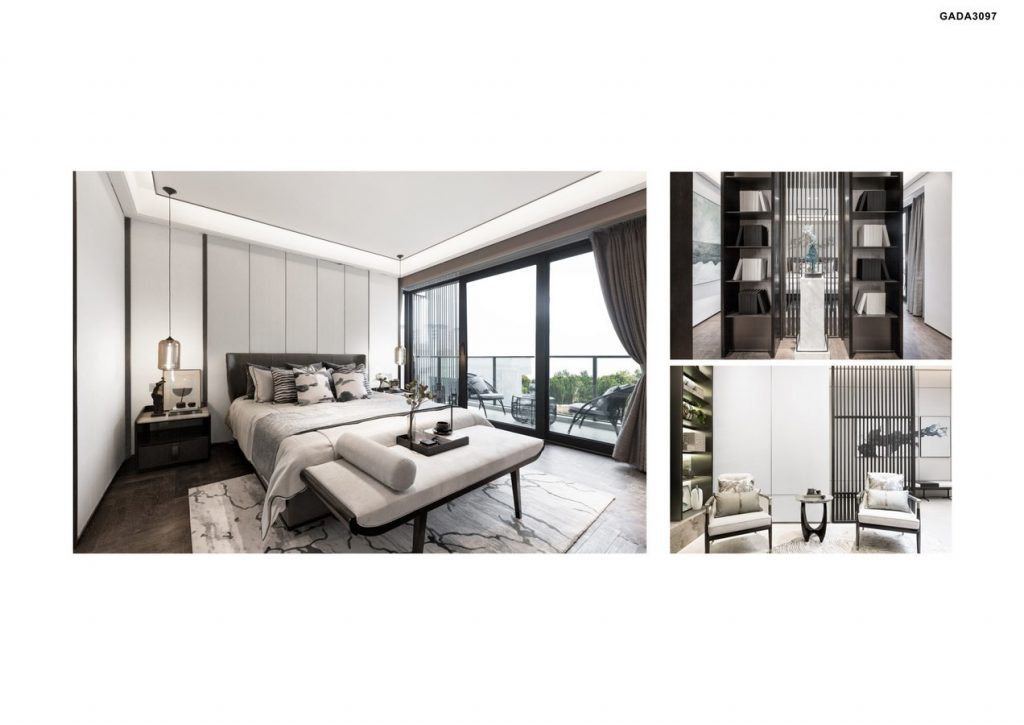 Full-bodied green and black and white gray tone set off each other, making people aftertaste the elegant atmosphere of art space. The picture that hangs on the wall adds a design feeling not only for the space, set a point for the vision at the same time, show a fashionable and romantic affection experience.
The Chinese classic elements are refined and integrated with London high-end technology and materials, which not only reflects people's pursuit of contemporary art and culture, but also reproduces a contemporary Chinese context that resonates with the old and the new, and integrates the humanities.