Wuhan Dowell Science Park is located in the Dongxi Lake Area of Wuhan Lingkong Port which is considered the earliest development in Wuhan of National significance. The project includes two 70m tall office towers, three garden-style office buildings along the street, and nine low-density office buildings.
Global Design & Architecture Design Awards 2021
First Award | Category: New Design Talent – Office Building
Project Name: Wuhan Dowell Dongxi Lake Science Park
Project Category: Office building
Studio Name: L&P Architects
Design Team: Jaenes Bong, Yuchao Xu, Luke Bonomelli, Johanes Mikha Gunawan, Francisco Tam Silveirinha
Area: 92,000 sqm
Year: 2023
Location: Wuhan, China
Consultants: Jiangsu Zhuyuan Architects Pte Ltd, Maxi Studio Pte Ltd, Shanghai Chengxuan Engineering Consultant, Wuhan Transportation Development Strategy Institute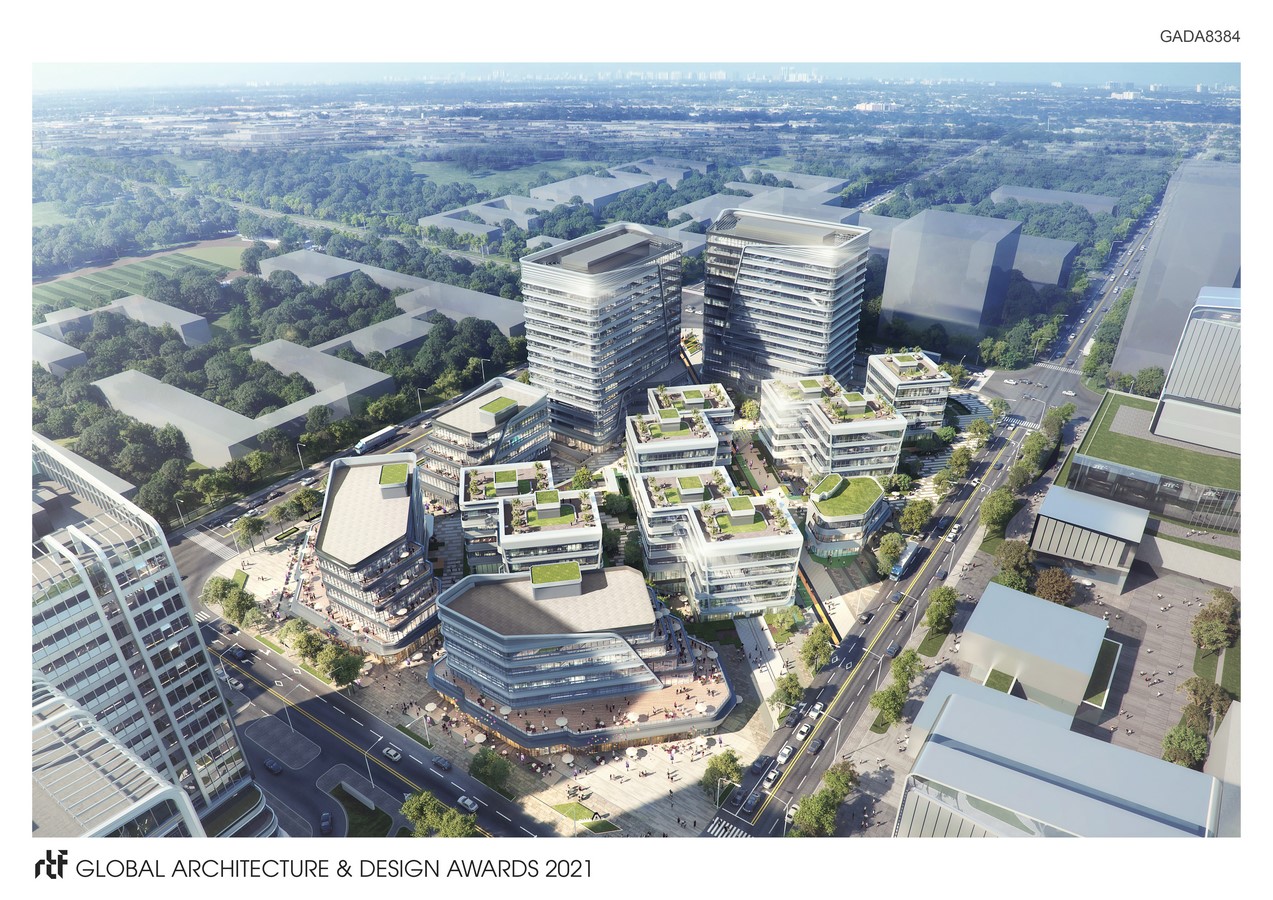 The project presents a comprehensive and in-depth rethinking of contemporary workspace design tailored to serve the tech and creative community.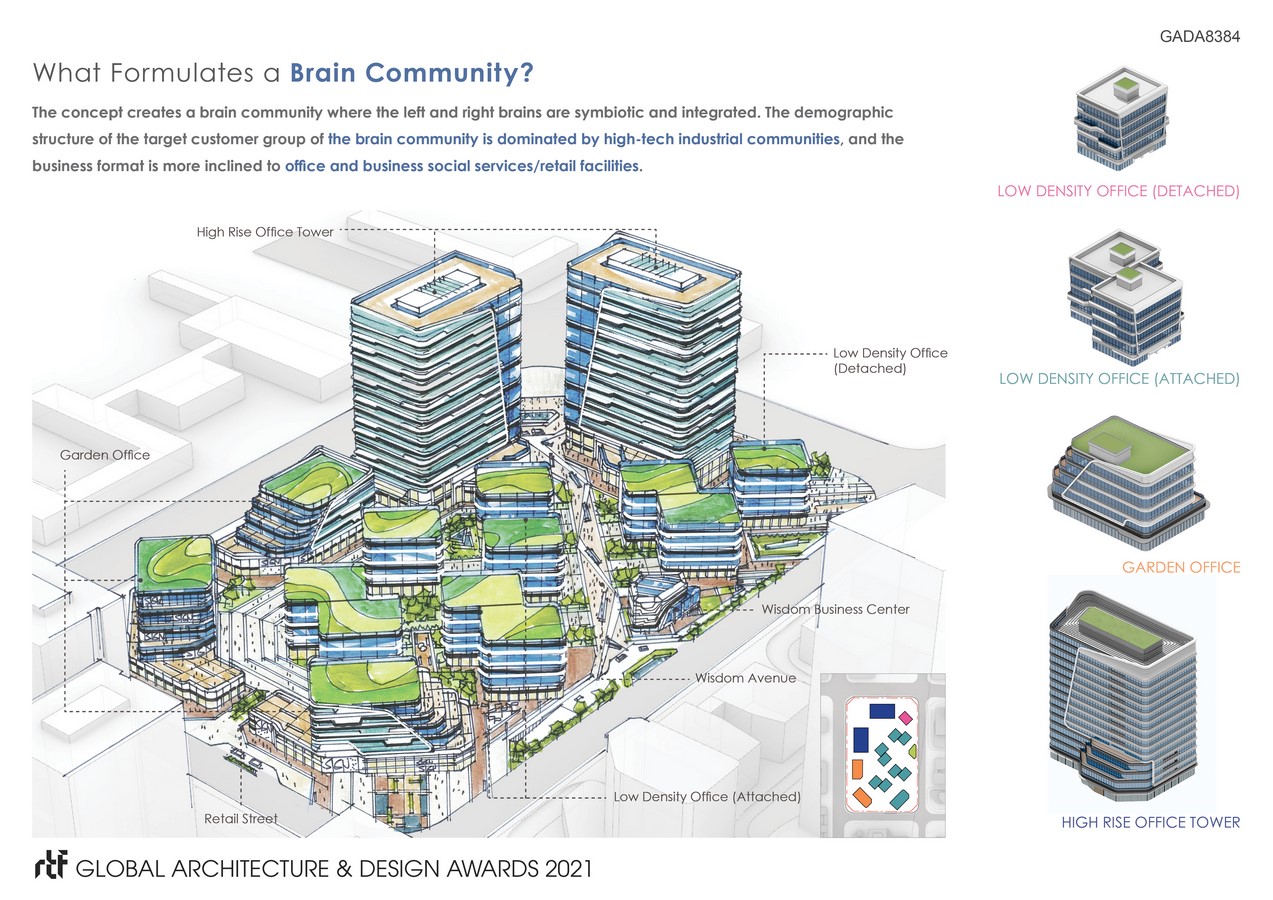 The development is equipped with vibrant office spaces, street-facing retail, and public areas that attempts to push the boundaries of the conventional office design in order to create a favourable environment that is not only suitable for work but also lifestyle for the brain community.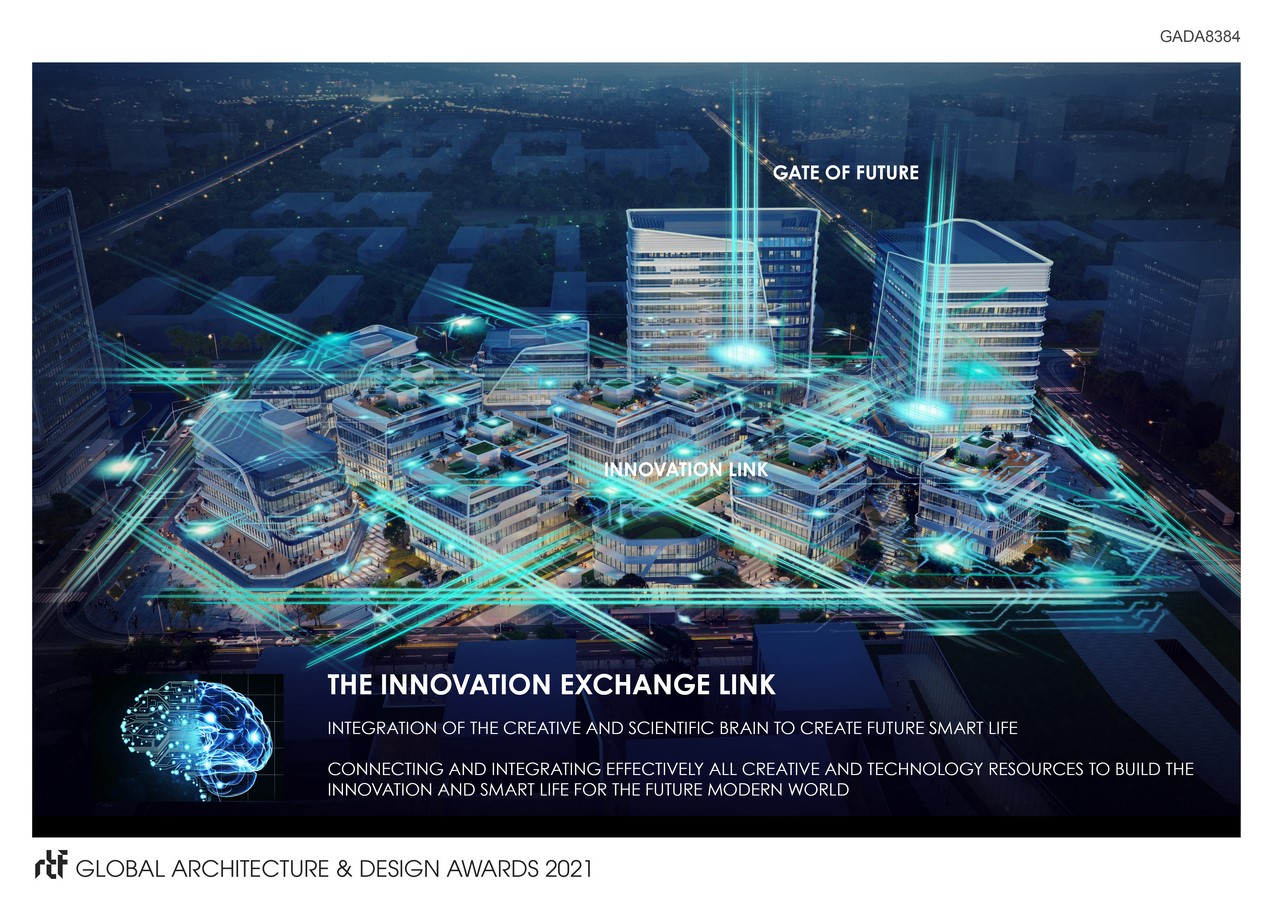 As Wuhan's future artificial intelligence and innovation centre, the Science Park will become an incubator for the industry, establishing a smart life hub in the Dongxihu area.