Carleton College is a collaborative community that encourages curiosity and intellectual adventure of the highest quality. With a student body of 2000, it is a place where everyone knows each other, and intimate meetups are central to the academic and social experience. The enclosure of a courtyard between two science buildings created an opportunity for a light installation. Campfire is located at the west entry to the atrium, therefore it can be experienced from inside on all three levels of the space and serves as a beacon, seen from the campus' central lawn.  Campfire is the soul of the building with its ability to inspire discourse and open conversation.
Global Design & Architecture Design Awards 2021
First Award | Category: Indoor Lighting Design
Project Name: Carleton College Light Installation
Project Category: Indoor Lighting
Studio Name: Studio Joseph
Area: 64 SF, height
Year: 2021
Location: Olin Atrium at Carleton College, Northfield MN
Fabricator: Flos Lighting
Photography Credits: Photography, drawings, and renderings by Studio Joseph
The installation is comprised of 80 acrylic tubes, 4 inches in diameter and 6 feet in length, hung with slender, powered cables in two overlapping tiers. The tubes are evenly spaced within an eight-foot square perimeter. Each tube is lit by a ring of embedded LEDs that drive the light through the tube, illuminating bands of lacquer that are organized in random patterns. There are eight different patterns of 1,2, 3, and 4-inch strips. The tubes are sealed, but the bottom edge holds the light as a bright ring.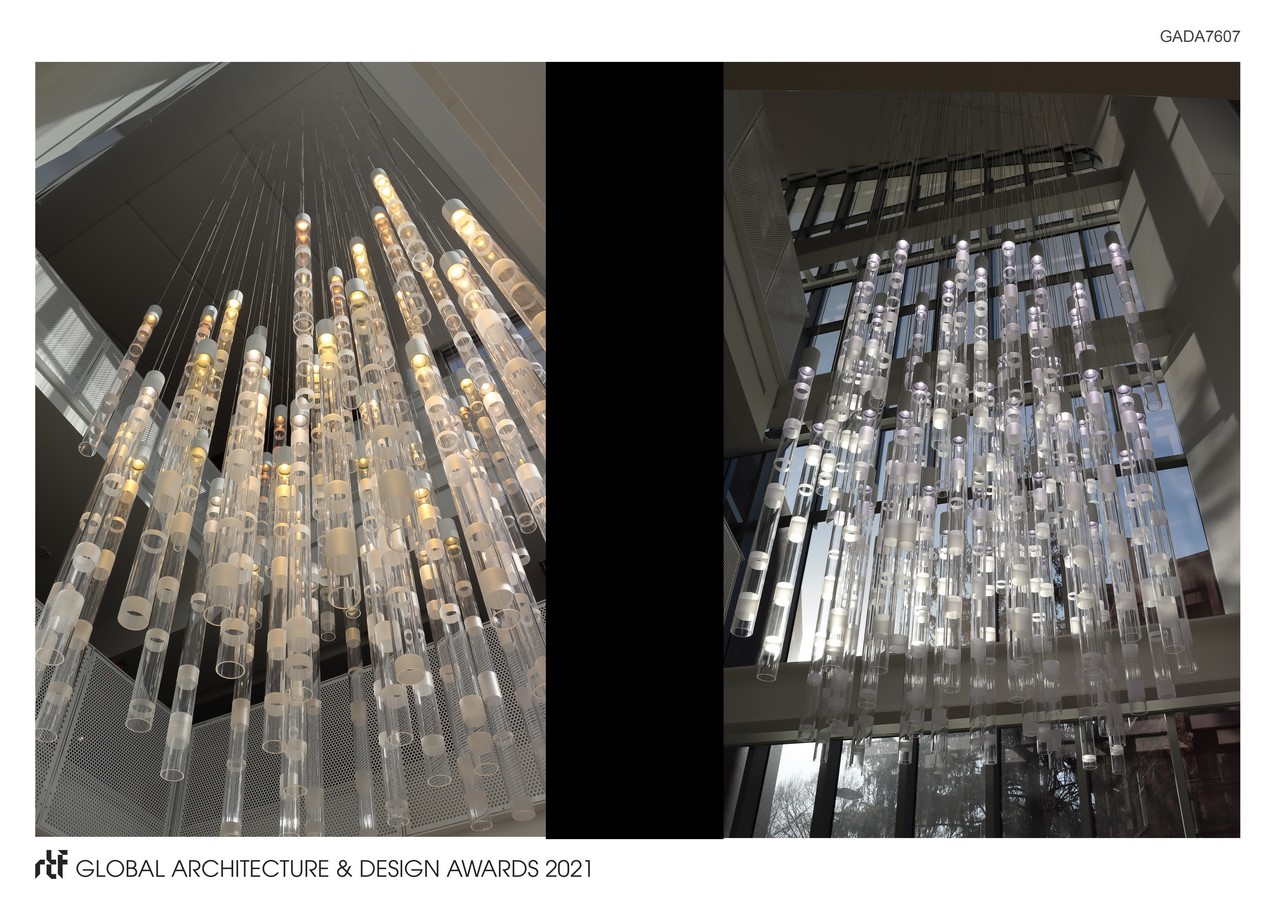 The LEDs are programmed with a series of preset color displays. In addition to static color, there is a dynamic mode that changes the light tone and color subtly slowly over time. Of course, the students also want to have some fun, so there is a setting for "party mode" with colors that transition playfully between colors. The technology allows for both ethereal variations of white light from cool to warm in addition to the full spectrum of colors.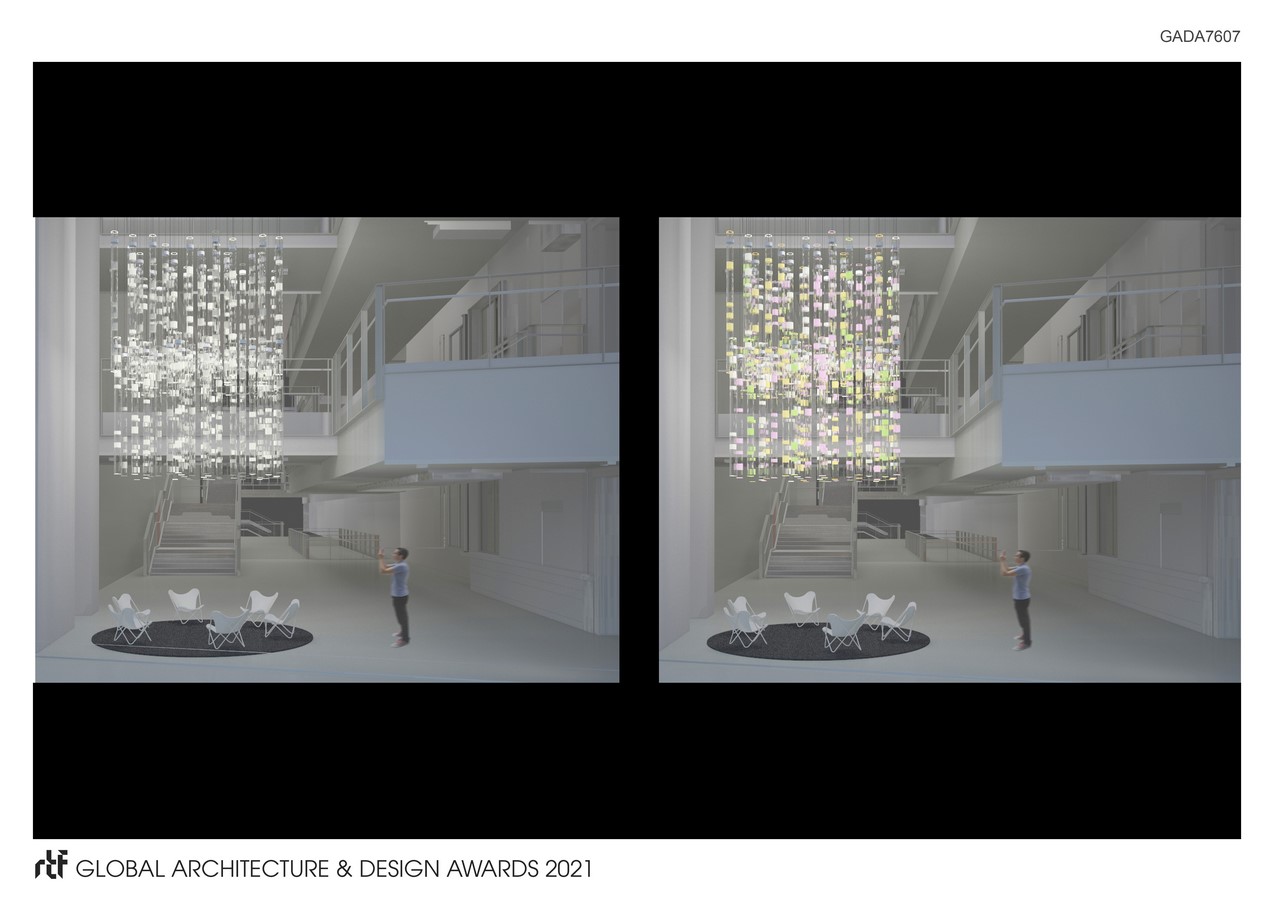 Carleton's theatrical studies department will work with this bespoke, Ketra system so that over time, three can be special performances, celebrations, or quiet moments of reflection. Students gather beneath Campfire on comfy chairs for conversation, study groups, and informal seminars. It is a light installation that provides illumination for a grand, active atrium, and what we have seen is that we have also achieved our larger goals of fostering storytelling, making, and enjoying friendships.