Today's architecture must above all be accessible to all, a conviction that Maud Caubet has placed at the heart of the design of Nouvelle Vague, a project offering varied spaces corresponding to a multiplicity of occupant profiles.
Global Design & Architecture Design Awards 2021
Third Award | Category: Housing (over 5 floors) (Built)
Project Name: Nouvelle Vague
Project Category: Housing (over 5 floors)
Studio Name: Maud Caubet Architectes
Design Team: Architect: Maud Caubet Architectes / Project Manager: Amélie Gressier, Ilaria Giorgi
Area: France
Year: 2021
Location: Nanterre (92), France
Consultants: Artélia, SCB, Atelier Volga, Oasiis
Photography Credits: Nicolas Trouillard
Text Credits: Maud Caubet Architectes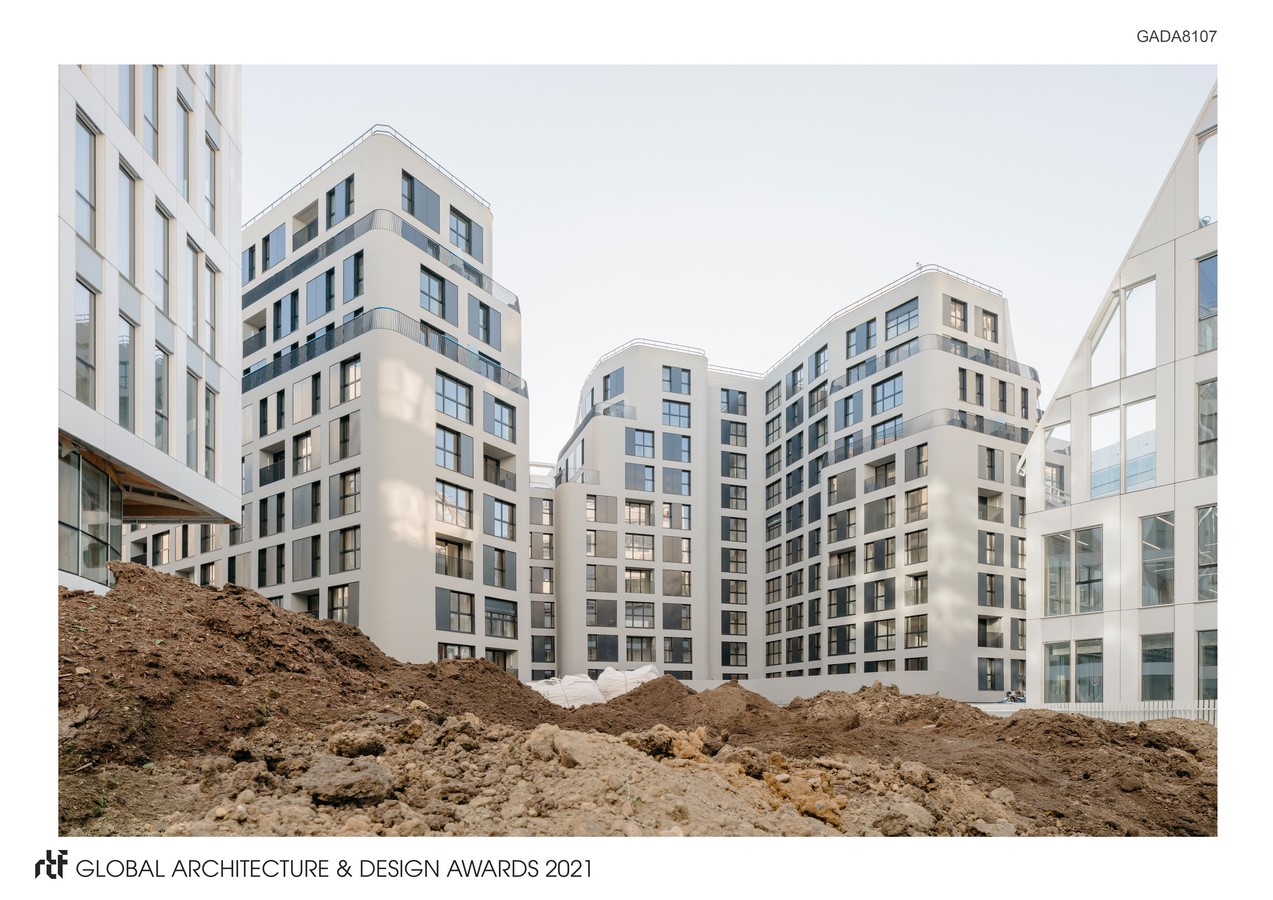 NOUVELLE VAGUE
A NEW INCLUSIVE NATURE-INSPIRED NEIGHBOURHOOD
Nouvelle Vague is part of the renewal of the district located between the Terrasses de l'Arche and the U-Arena in Nanterre. This building of 145 housings, including 67 social housing units, is inspired by the round and soft shapes of pebbles. The rough concrete finish recalls their colour, and the double skin of white metal mesh gives the building a cocoon-like appearance, in addition to filtering the sun and the nuisances of the Boulevard des Bouvets.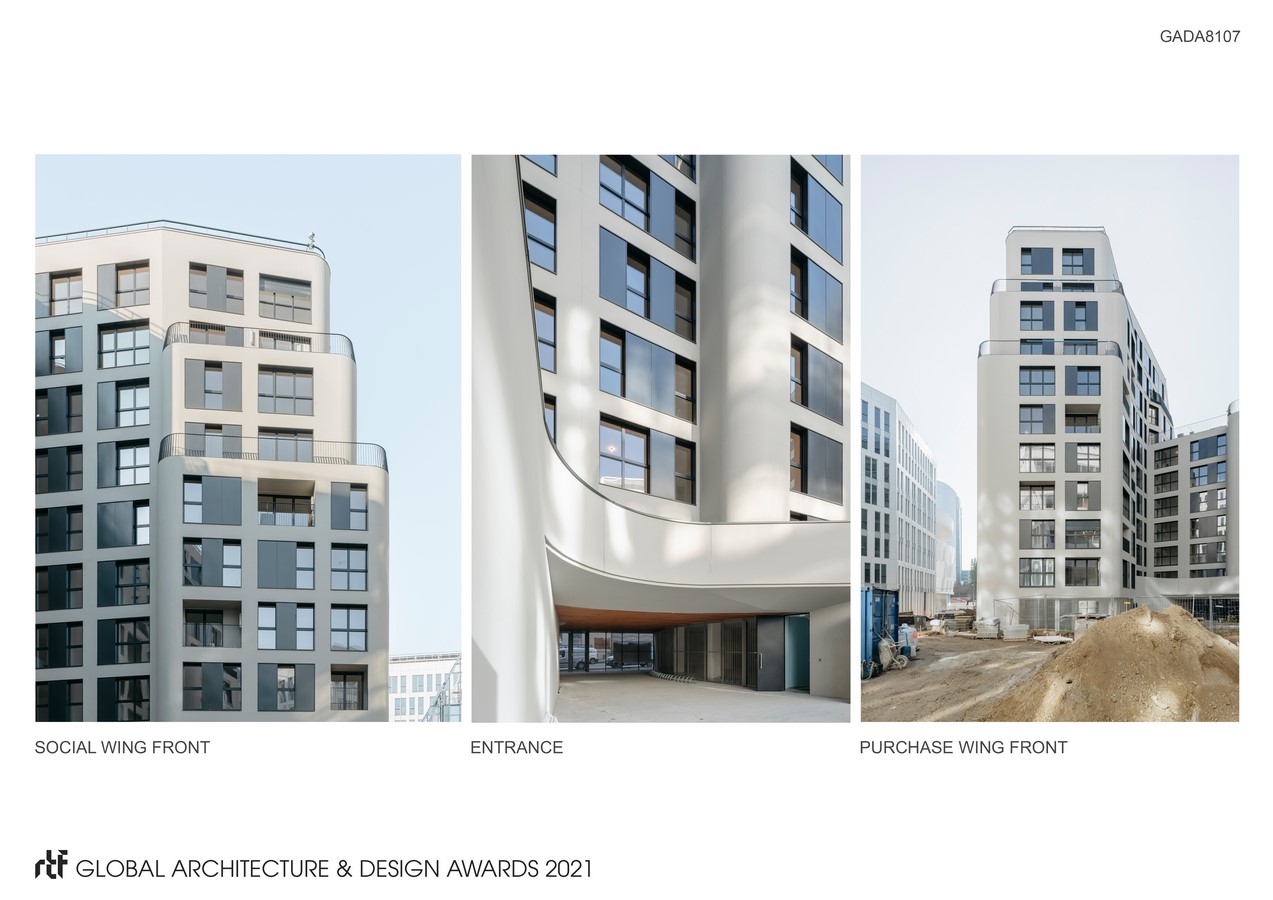 ©Nicolas TrouillardThis residential complex offers its residents the comfort of a green urban oasis in a lively neighbourhood.
The elegant, warm interiors are made of high-quality materials. The generous spaces, the circulation of light and the functionality of the habitat have been favoured to ensure optimal management and good energy performance of the building.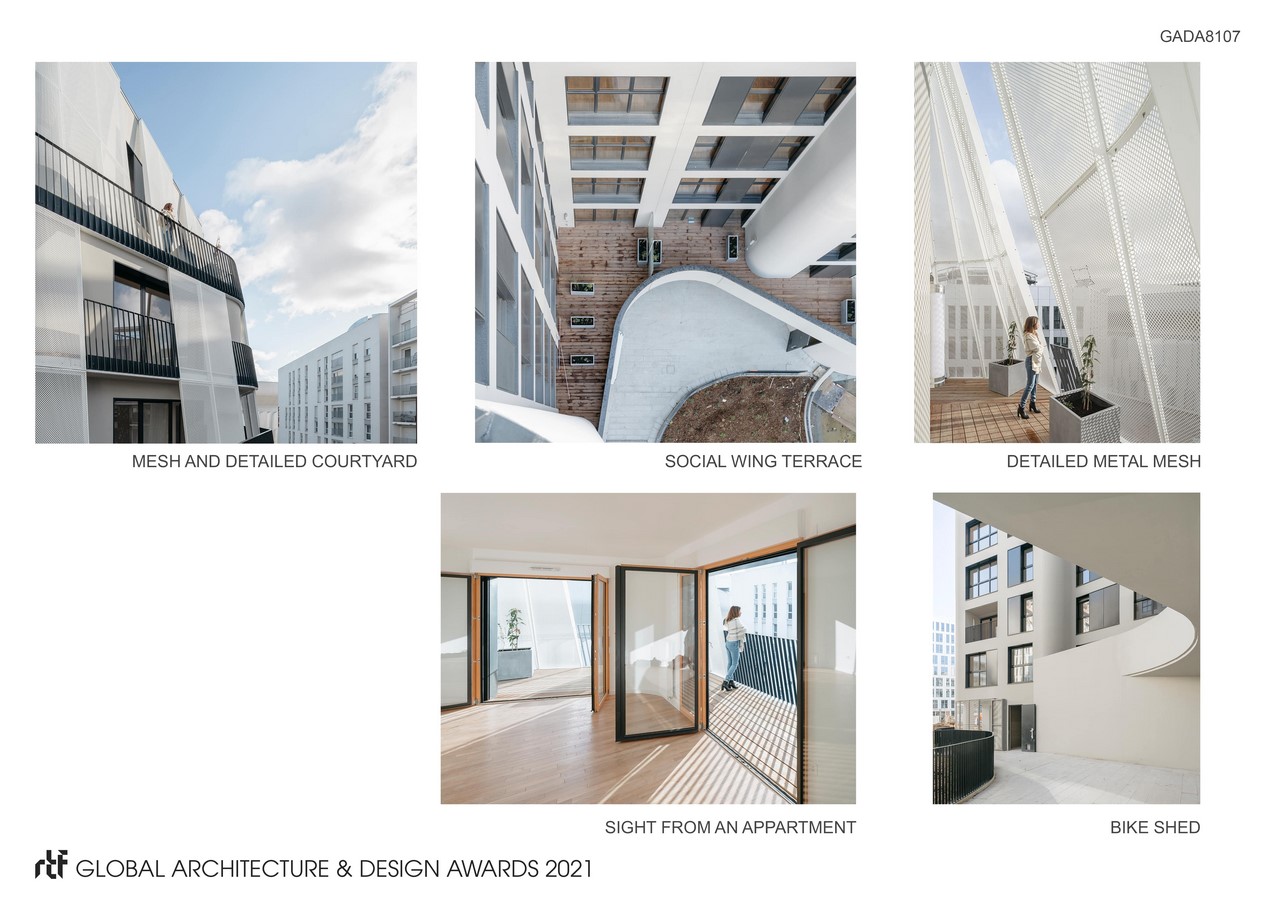 Terraces, balconies, loggias… the types of private outdoor spaces are varied. At the heart of the block, the unobstructed view overlooks the planted pleasure garden and the nursery courtyard. With such assets, Nouvelle Vague easily attracted buyers looking for first-rate properties and its marketing was successfully completed.