El MORO® has been one of the most popular images of daily life in Mexico City since 1935, enthralling different audiences due to its unrepeatable authenticity and rich flavor which offers the best hot chocolate and churros in the country's capital.
Rethinking The Future Awards 2020
First Award | Hospitality (Interior) (Built)
Project Name: El Moro
Studio Name: Cadena Concept Design
Design Team: Cadena Concept Design
Area: 818 sq2
Year: 2019
Location: Mexico City
Photography Credits: LGM STUDIO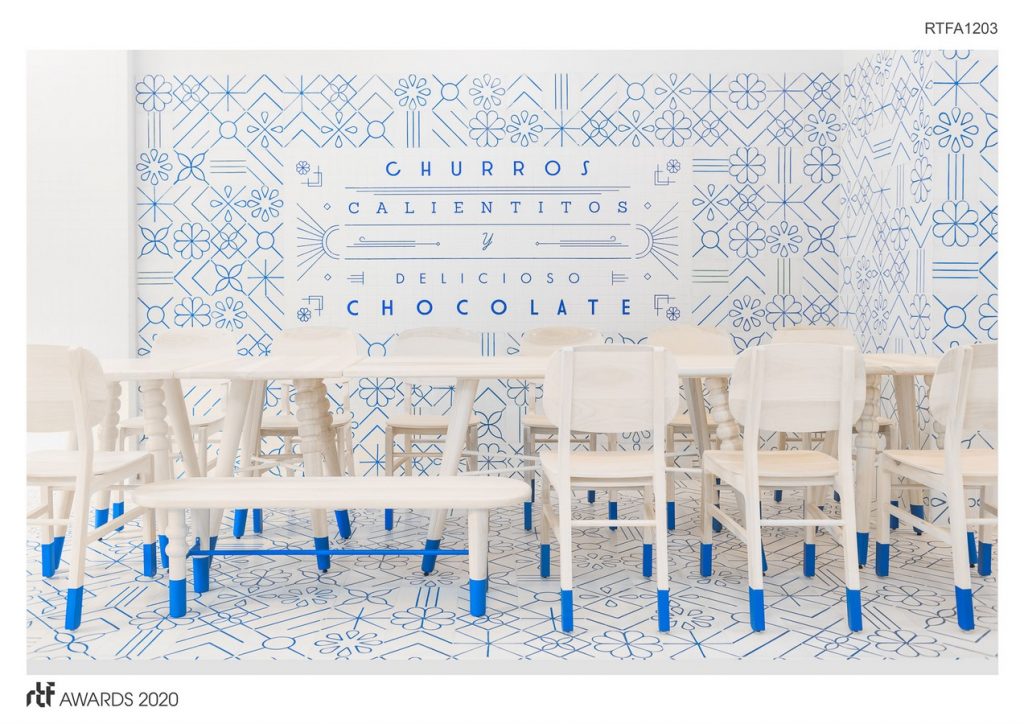 Understanding their family values and history in order to merge and input them into a new strategic vision, was the guiding principle in this project.
Classic wall tiles became the main source of inspiration, along with stained glass windows and products that have set El MORO® apart and delighted its customers for generations.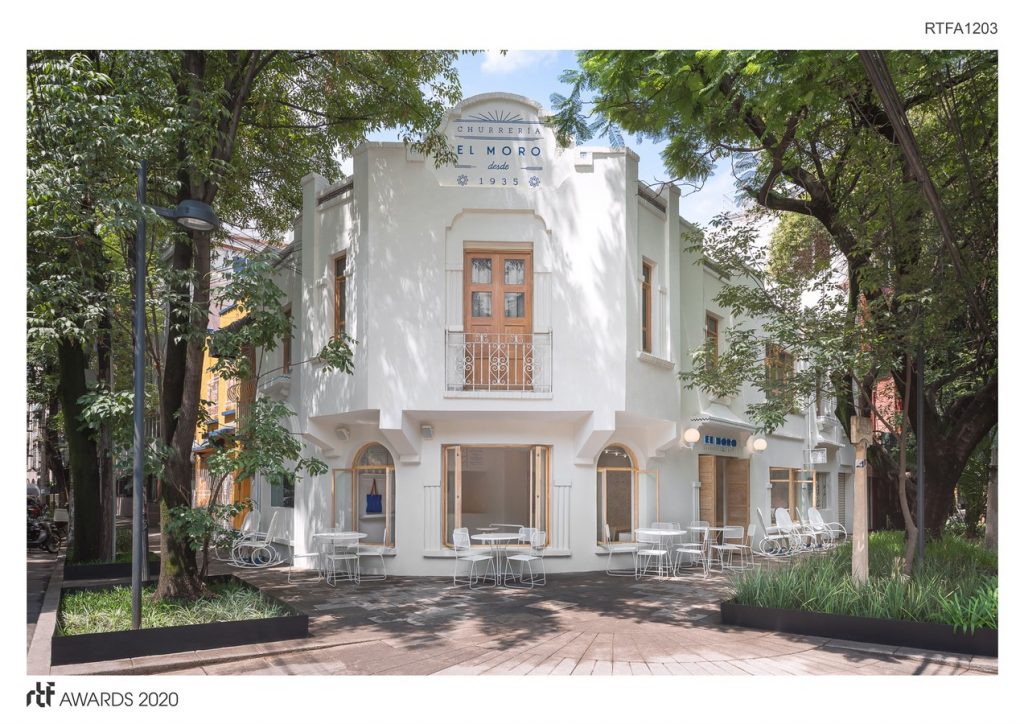 Language and furniture align forming a unique expression, reminiscent of the Golden Age in Mexico when an Art Deco style dominated the city's poster ads, movies, fonts, and architecture providing sufficient graphic elements, symbols, and even communication through different artistic means.
Thus, creating a new integrated concept that emotionally connects people today with the collective subconscious in a new brand experience, which projects the true DNA of El MORO®.
ARCHITECTURE, CONSTRUCTION & DESIGN AWARDS 2020 IS HERE
Over more than half a decade Rethinking the Future has been a leading organization committed to providing an international platform to not only recognize and acknowledge design talents from all over the world but also to celebrate and share the knowledge that created through a plethora of awards, events and academic dialogues in the field of architecture and design.