Classic styles and contemporary art, emblematic furnishings from the history of design and elements with an industrial character blend in skillful harmony in the exclusive private residence of a family of collectors. In the historicity of a building in Turin, the design is revealed in a unique and unrepeatable architectural language.
Rethinking The Future Awards 2023
Second Award | Interior (Residential) (Built)
Project Name: Collectors House
Category: Interiors – Residential
Studio Name: Vemworks
Design Team: Emanuele Corte – Vittoria Fiorito –  Marco Dellatorre
Area: 330 mq
Year: 2020
Location: Torino – Italy
Consultants: Viviana Ponte – Alberto Fiermonte
Photography Credits: Barbara Corsico
Render Credits: Alberto Fiermonte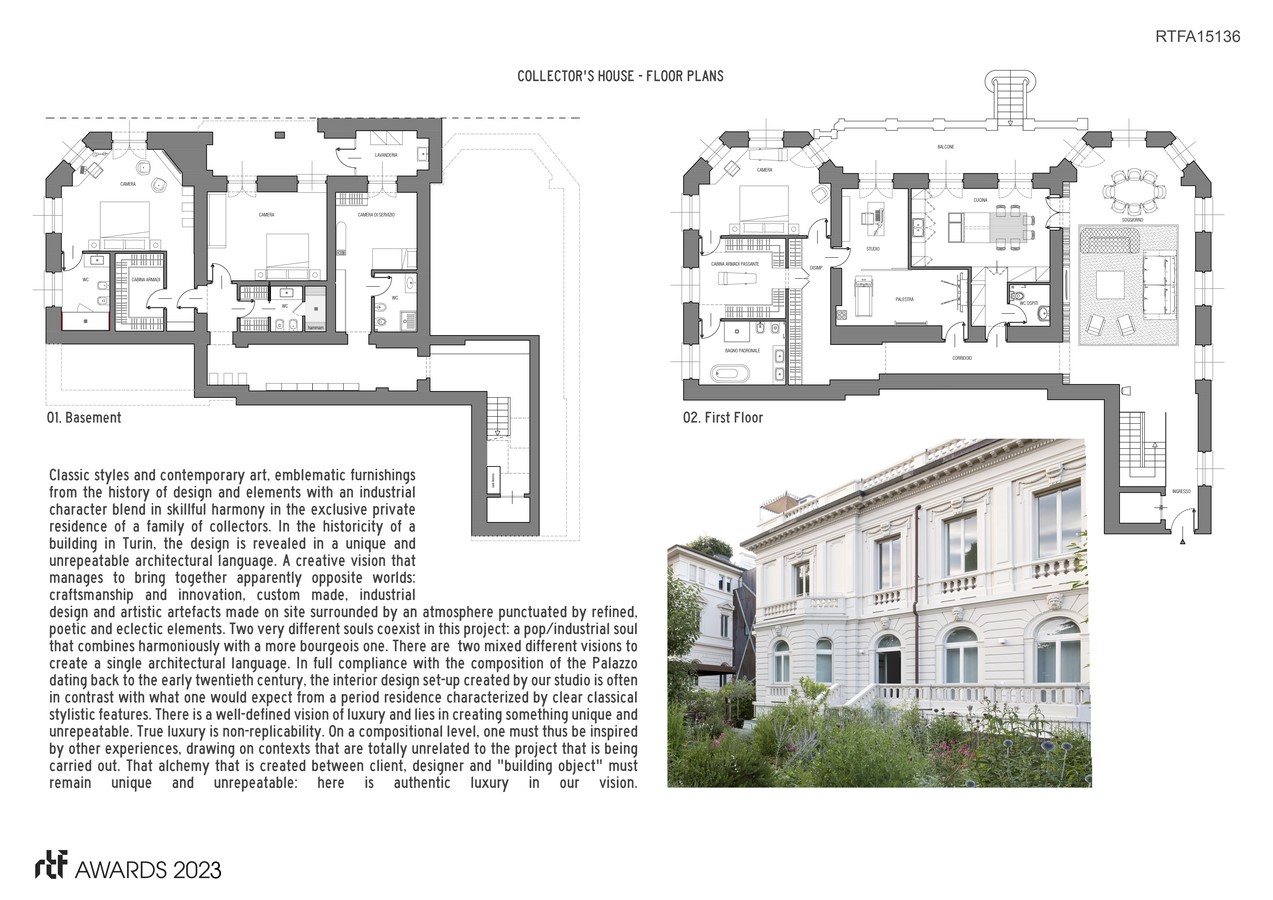 A creative vision that manages to bring together apparently opposite worlds: craftsmanship and innovation, custom made, industrial design and artistic artefacts made on site surrounded by an atmosphere punctuated by refined, poetic and eclectic elements.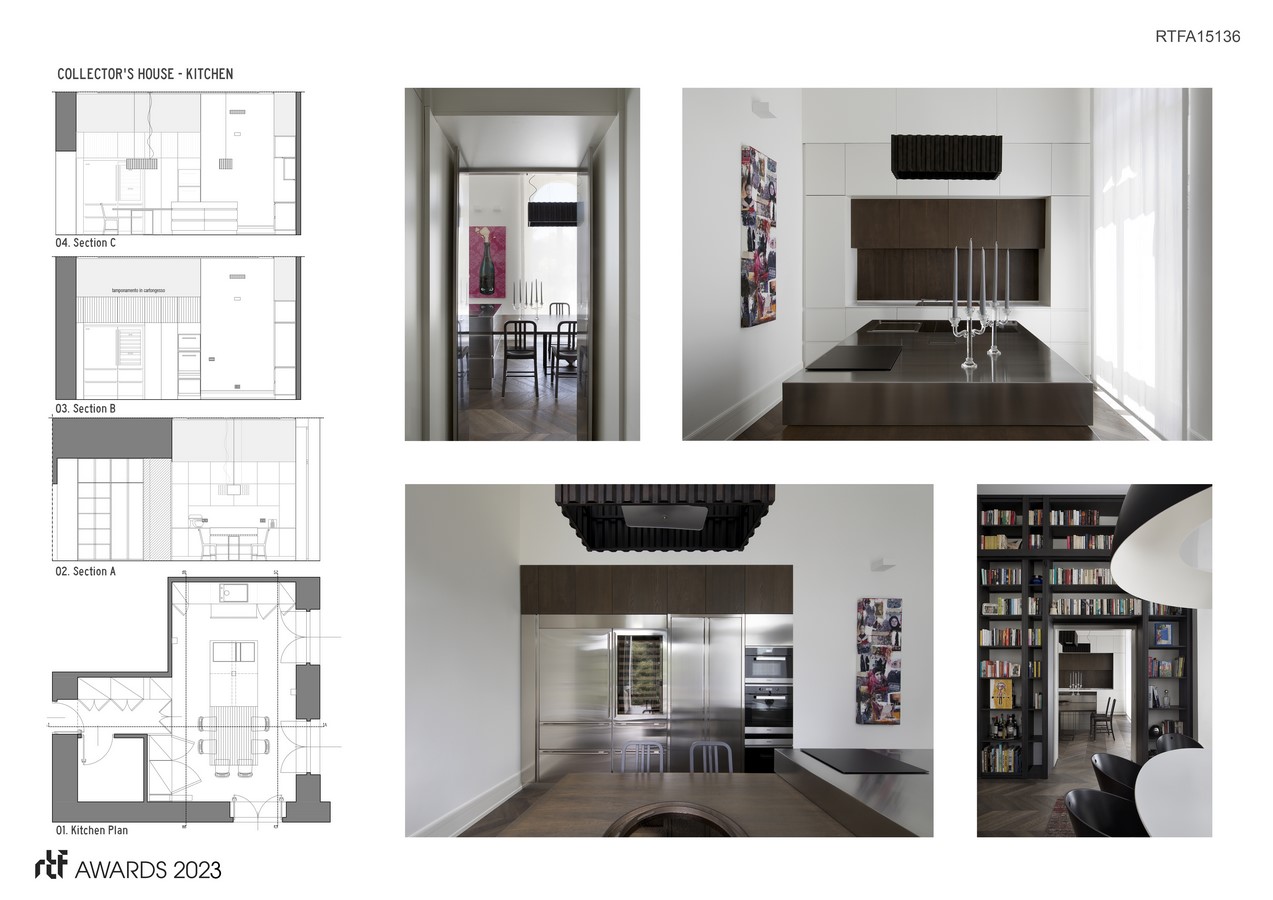 Two very different souls coexist in this project: a pop/industrial soul that combines harmoniously with a more bourgeois one. There are  two mixed different visions to create a single architectural language. In full compliance with the composition of the Palazzo dating back to the early twentieth century, the interior design set-up created by our studio is often in contrast with what one would expect from a period residence characterized by clear classical stylistic features.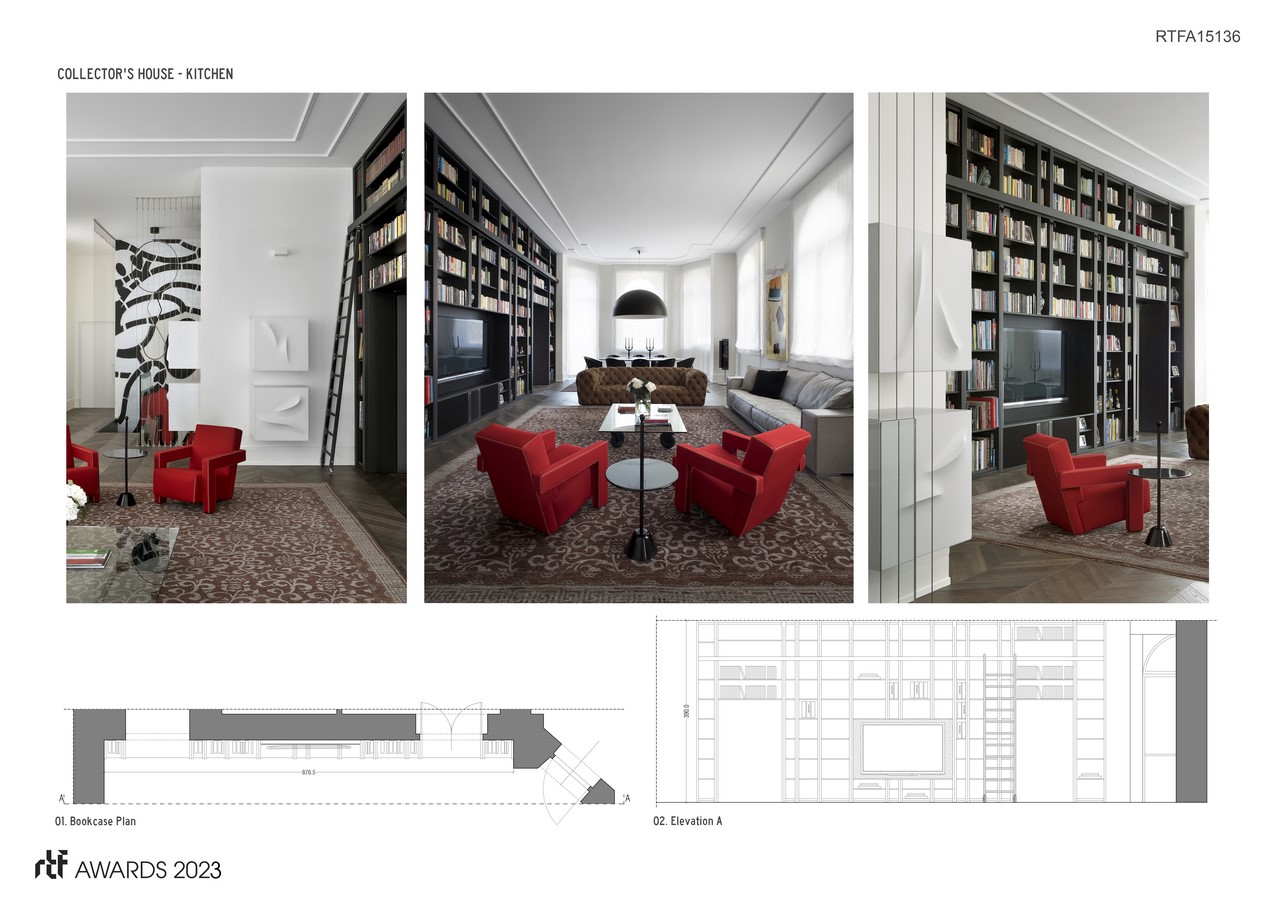 There is a well-defined vision of luxury and lies in creating something unique and unrepeatable. True luxury is non-replicability. On a compositional level, one must thus be inspired by other experiences, drawing on contexts that are totally unrelated to the project that is being carried out. That alchemy that is created between client, designer and "building object" must remain unique and unrepeatable: here is authentic luxury in our vision.