The problem of waste pollution is one of the main problems in solving the environmental problems of modern society.
Rethinking The Future Awards 2021
First Award |  Sustainable Project of the Year (Construction)
Project Name: Collection «With love…Plastikoff»
Student Name: Elvira Lepikhina
University Name: Stroganov Moscow Art and Industry Academy
Area: Moscow, Russia
Year: 2020
Location: Zvenigorod
Consultants:
Bychkov Vasily Alexandrovich
Polyakova Ekaterina Vasilievna
Photography Credits: Anastasia Polskaya
Other Credits: Model – Anna Feschenko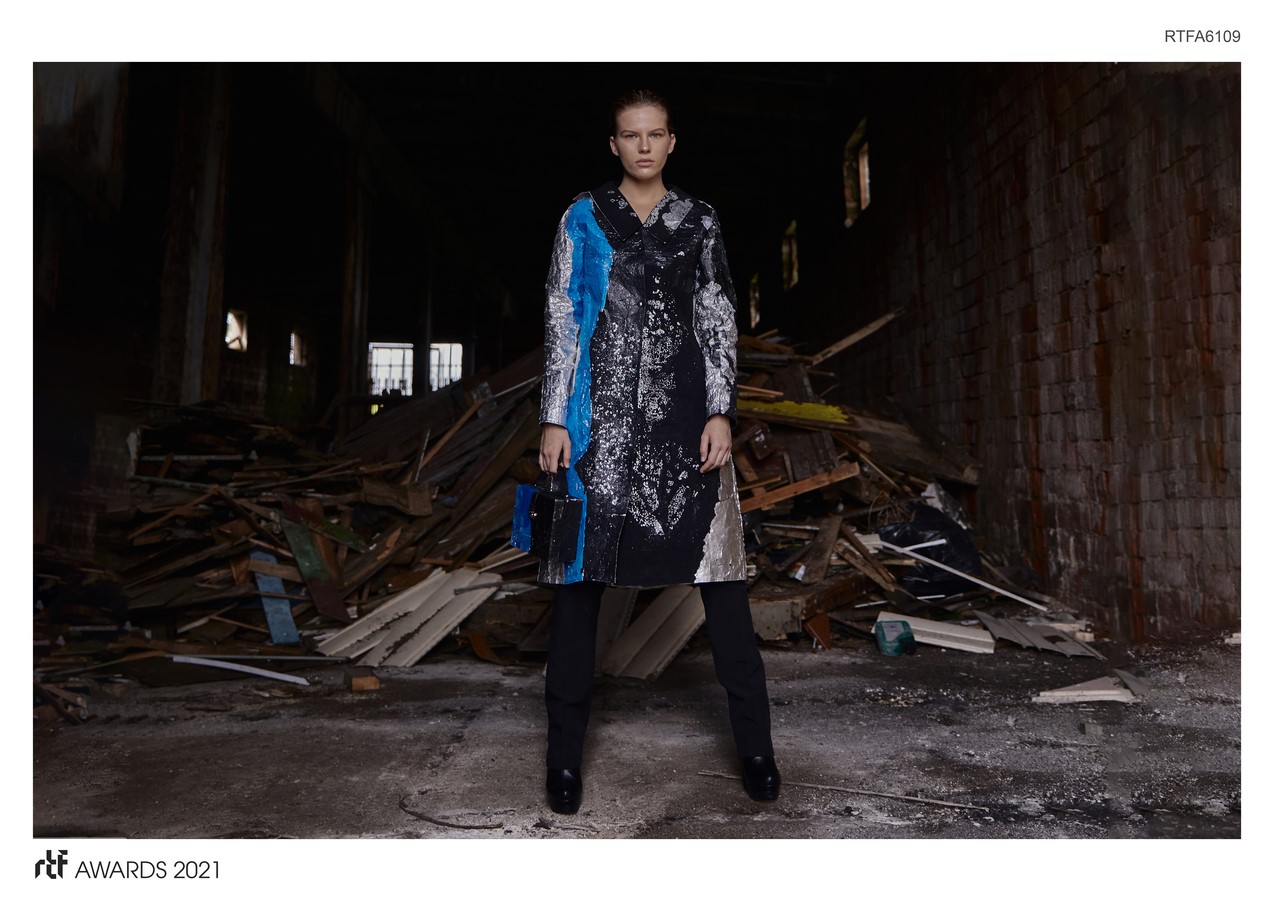 Plastic is the most common material of human waste. The subject of my research was the study of the shape-forming properties of plastic and the possibility of adapting it to the textile base.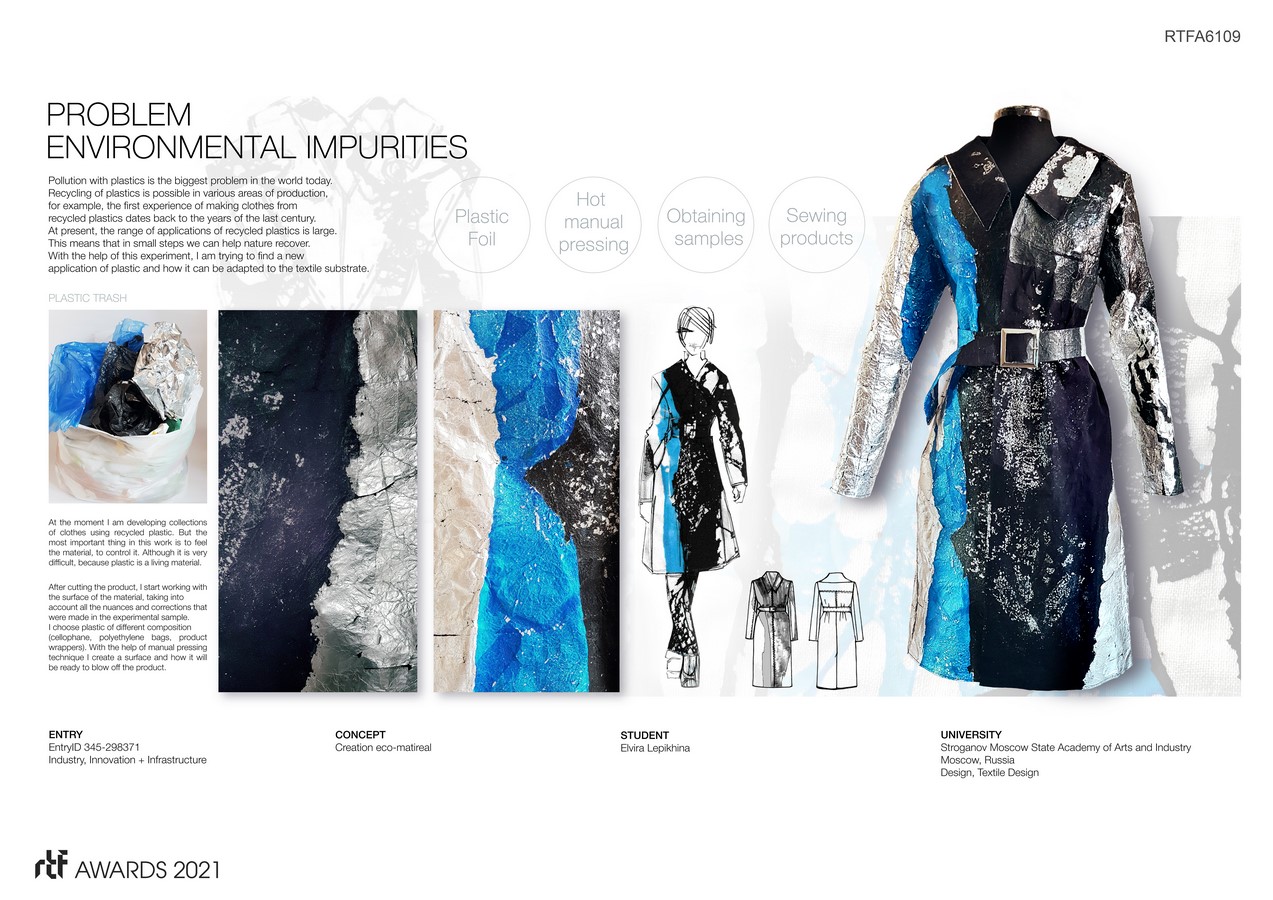 This collection is an experiment in hot pressing. All models of clothing are made in different techniques using such materials as plastic and foil.