Antares, in Barcelona. A project that I have faced with great enthusiasm and that has brought me a hard work done with great satisfaction with my team in the study. And it's that working in the housing segment has been very motivating for me, because it has allowed me to express my vision about the residences of the future, and especially a good place for living.
Rethinking The Future Awards 2021
Second Award |  Women in Construction Award (Construction)
Project Name: ANTARES
Studio Name: STUDIO ODILE DECQ Design
Team: STUDIO ODILE DECQ
Area: Barcelona, Spain
Year: under construction, delivery in June 2021 Location: Barcelona, Spain
Consultants: STUDIO ODILE DECQ Photography Credits: ODILE DECQ Other Credits: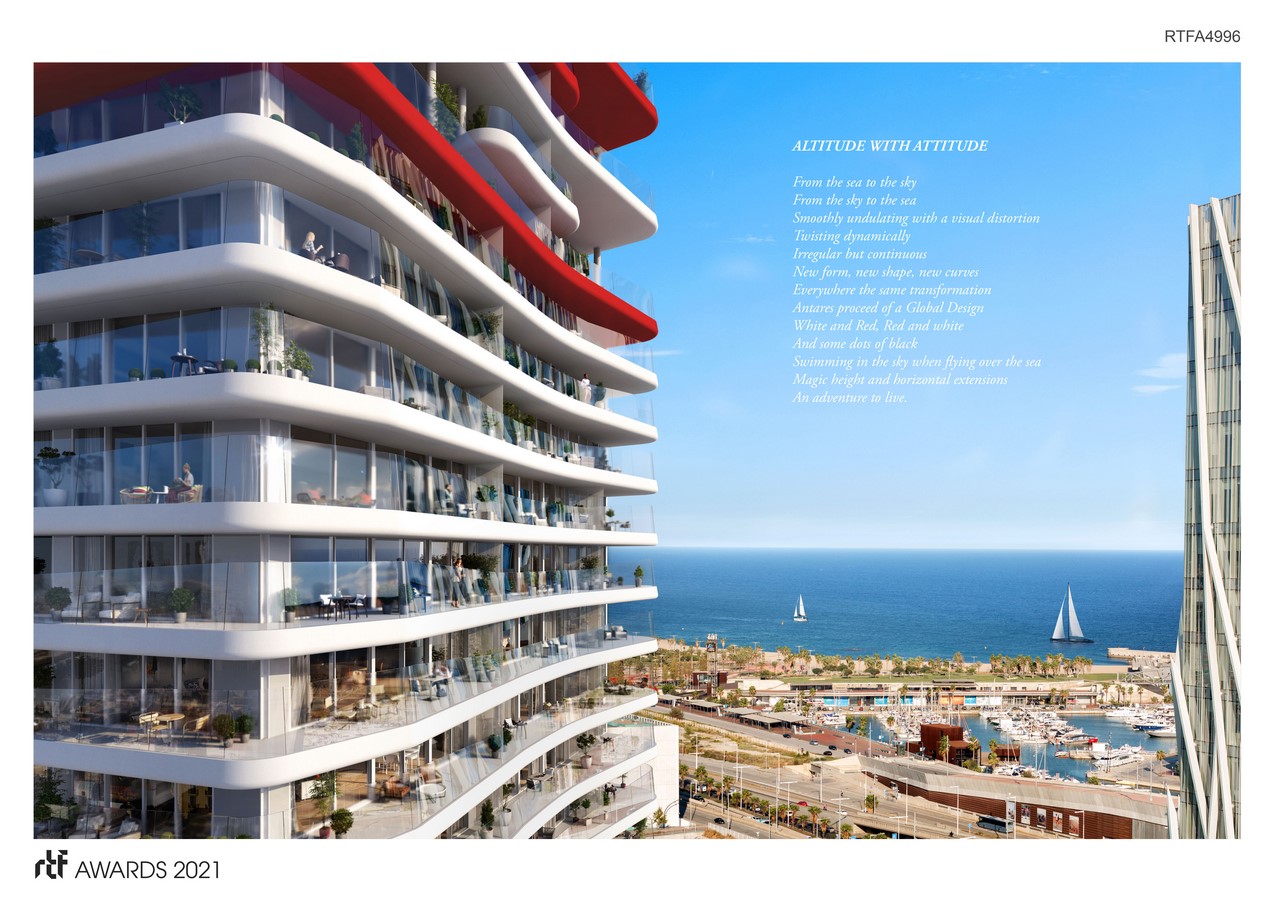 With Antares I have looked for a design that breathes dynamism in every place and every moment. That gives the building a strong identity and an enriching perception of time and space that shows a holistic approach of design from the outside to the inside by relaying the idea that each part of the building is a whole, with its components in relation and constant interactions between them and the whole. We have tried to play with the curves – something that reminds us of Joan Miró and Antoni Gaudí, the architectural genius of Barcelona – and with the colors – red, black and white – to give the building its own personality and turn it into something unique and unrepeatable.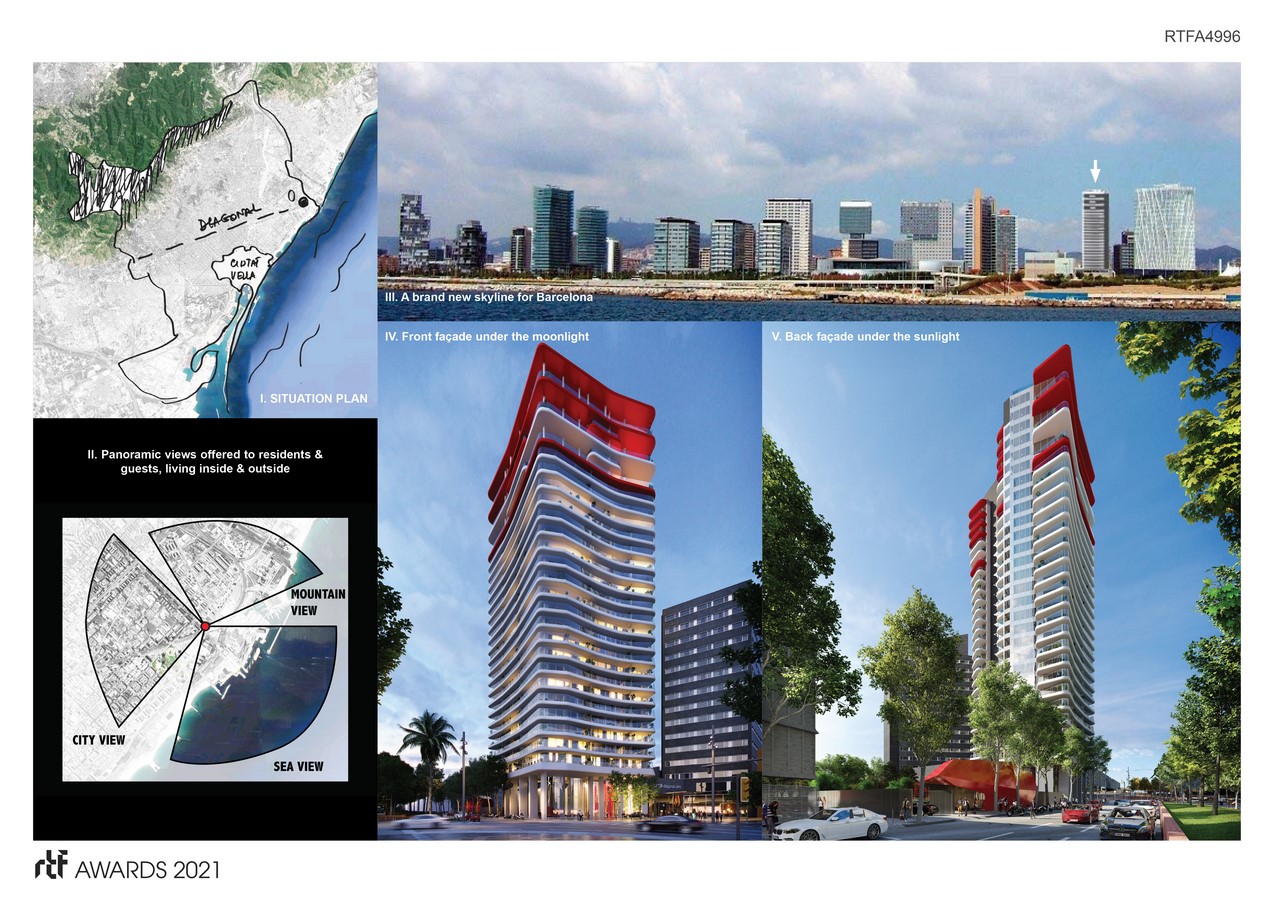 Light is also very present in Antares, which we have turned into a very open space to the outside, with large balconies that open to the Mediterranean horizon and the mountains of Barcelona. A light that penetrates the four sides and is essential to provide the property with that dynamism we want.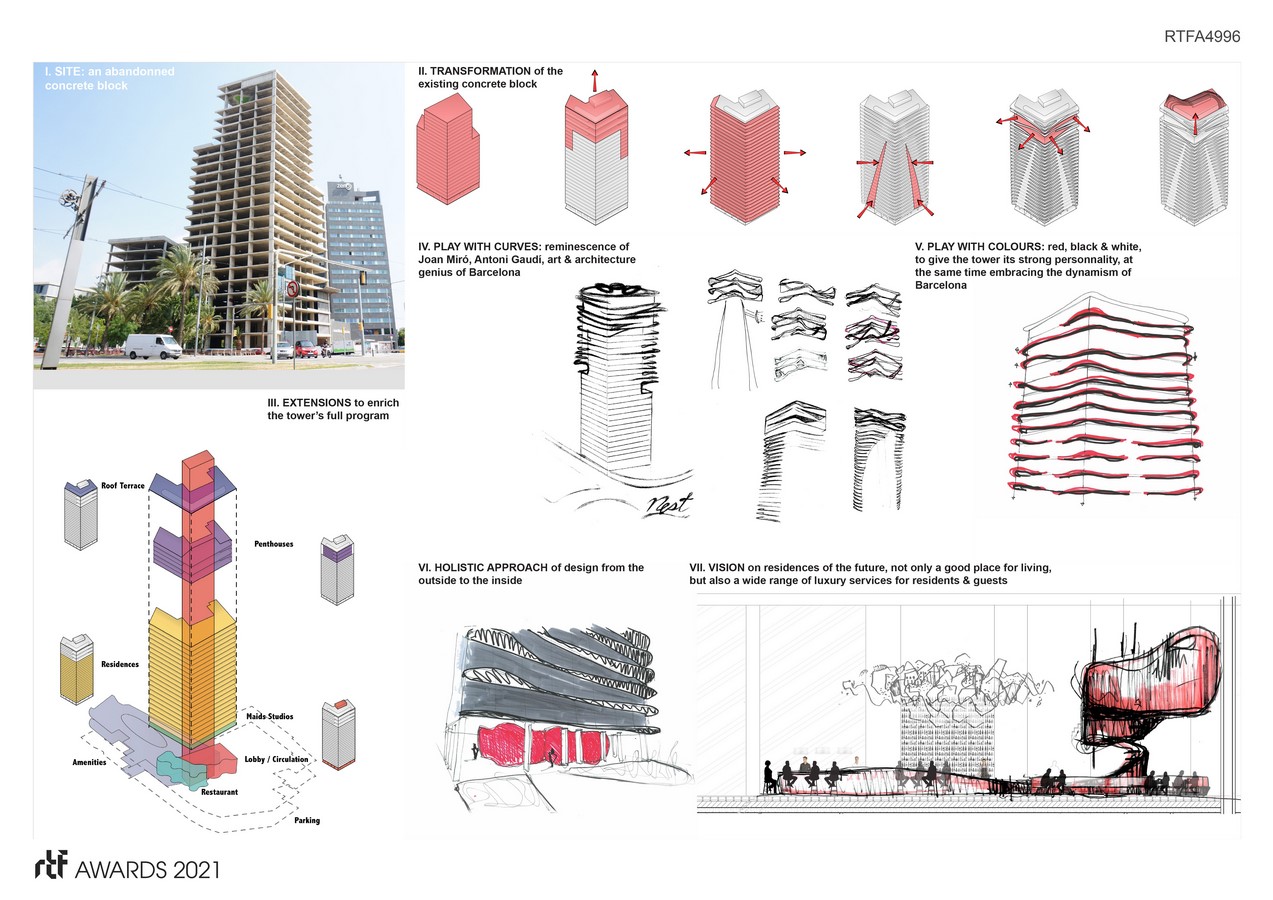 A dynamism that emanates from the city itself and that has always fascinated me. From my first great visit to Barcelona, in the mid-1990s, I was able to confirm it not only in buildings, but also in the interior design of bars and restaurants, as well as public spaces such as gardens or plazas. A dynamism and creativity that has attracted Barcelona in recent years to renowned international architects. All this without forgetting the extensive list of local creators, who have left their mark on the design of formidable creations. From humility and hard work, Antares aspires to be part of this great collection of contemporary buildings that transcend the passage of time.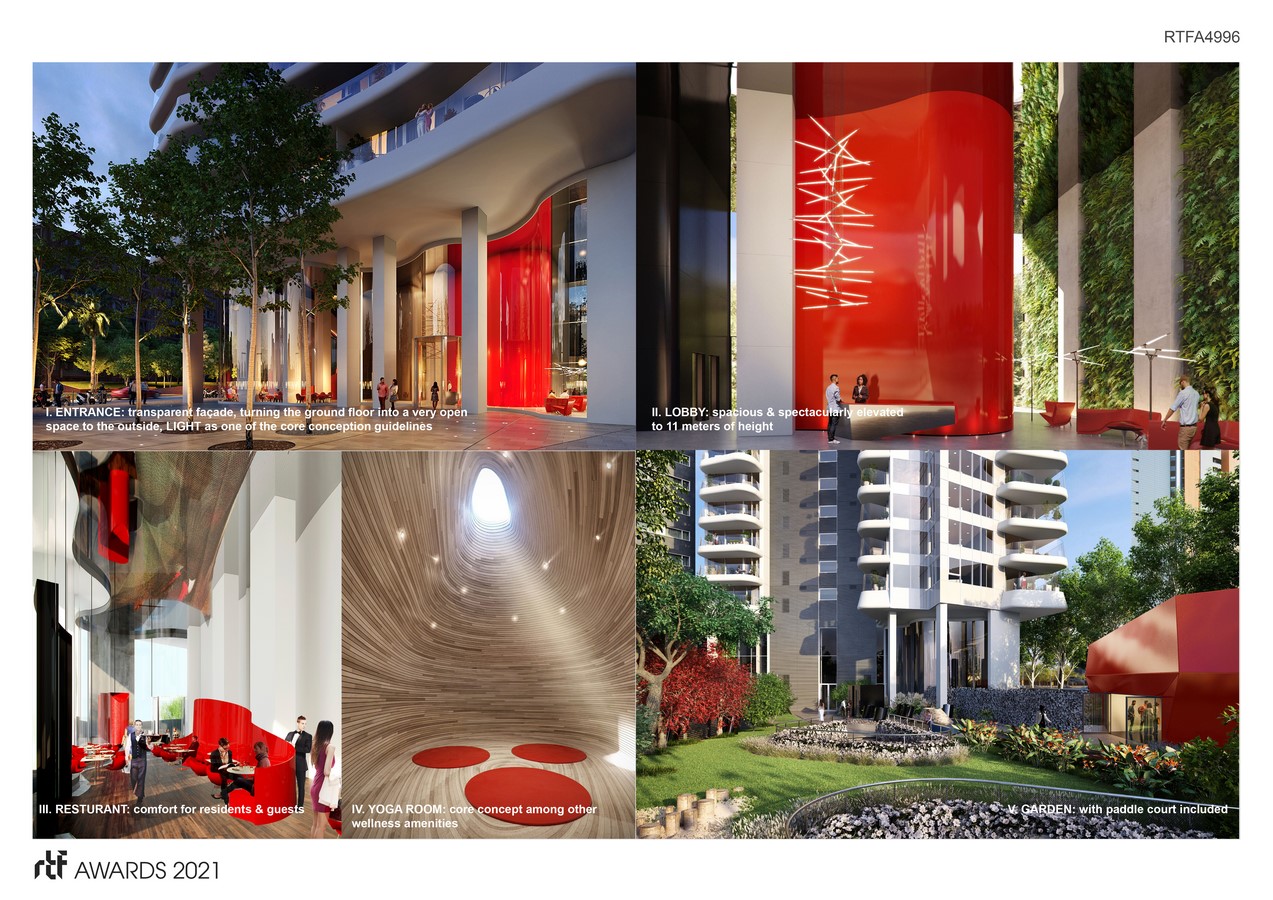 Barcelona achieves with Antares a unique apartment complex, at the level of the residential development of the great world capitals, such as London, Paris or New York. And this not only for the design, both exterior and interior, but also for the wide range of luxury services offered to its residents and guests.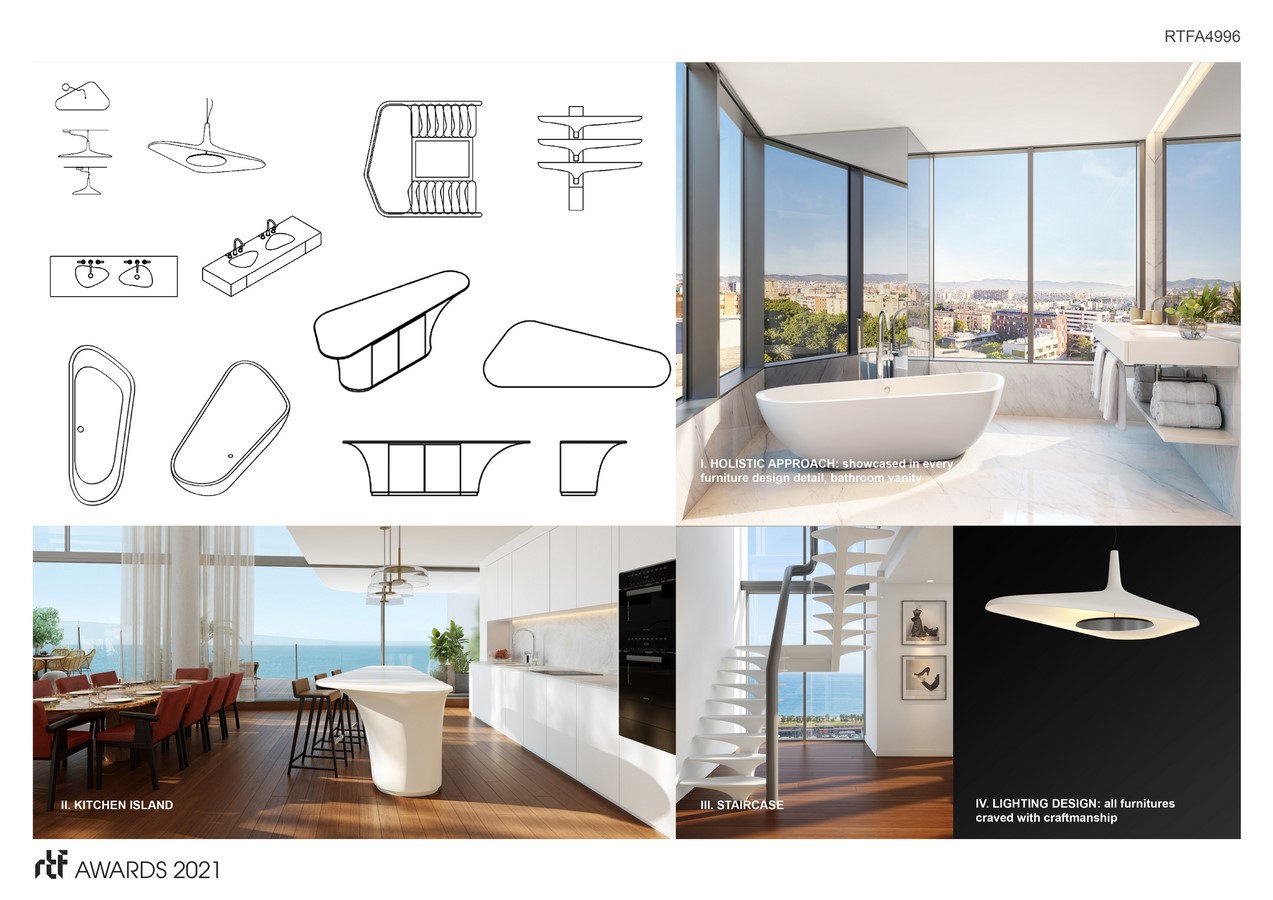 We crave experiences, these services encourage the creativity and discovery through activities and spaces that reflect the sensitivity and character of the building. Top-class amenities, but that does not stop being available to those who want a unique and genuine residence in Barcelona, just in front of the Mediterranean Sea.
In short, we have sought an original and innovative building in its entirety, which aspires to become a benchmark in luxury residential developments. A property conceived and built mainly for the enjoyment of its residents, but also for the citizens and visitors.