C Residence is a space of contrasts amongst private and public spaces as well
as dark and light spaces. C Residence encompasses a floating rectangle set
against the private street located in Star Island. Star Island is a neighborhood in
the city of Miami Beach on a man-made island in Biscayne Bay, Florida.
Global Design & Architecture Design Awards 2019
First Award | Category: Private Residence (Concept)
Studio: Kobi Karp Architecture and Interior Design Inc
Architect: Kobi Karp
Country: United States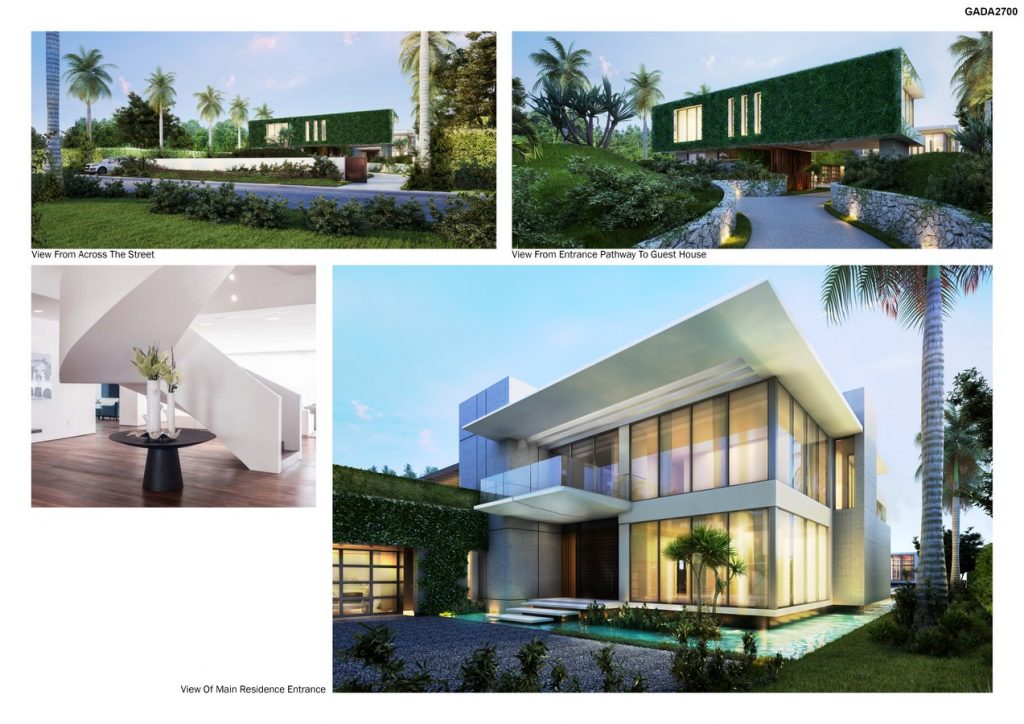 C Residence creates an exclusive sanctuary for the owners to experience along the
water. The 16,000-square-foot residence is located on a 40,000-plus square-foot
rectangular lot that allows for extensive terrace spaces along Biscayne Bay. The
luxury home features dramatically high ceilings, including 11 bedrooms, 11 full plus
four half baths, two swimming pools (one of which is within the 1,800 square foot
master suite), gourmet kitchen, guest house, a theatre, a gym and much more.
The seamless distinction between the outdoor and indoor spaces is achieved
through floor-to-ceiling, telescopic glass sliding doors which also allow the breezes
of the bay to naturally cool the space.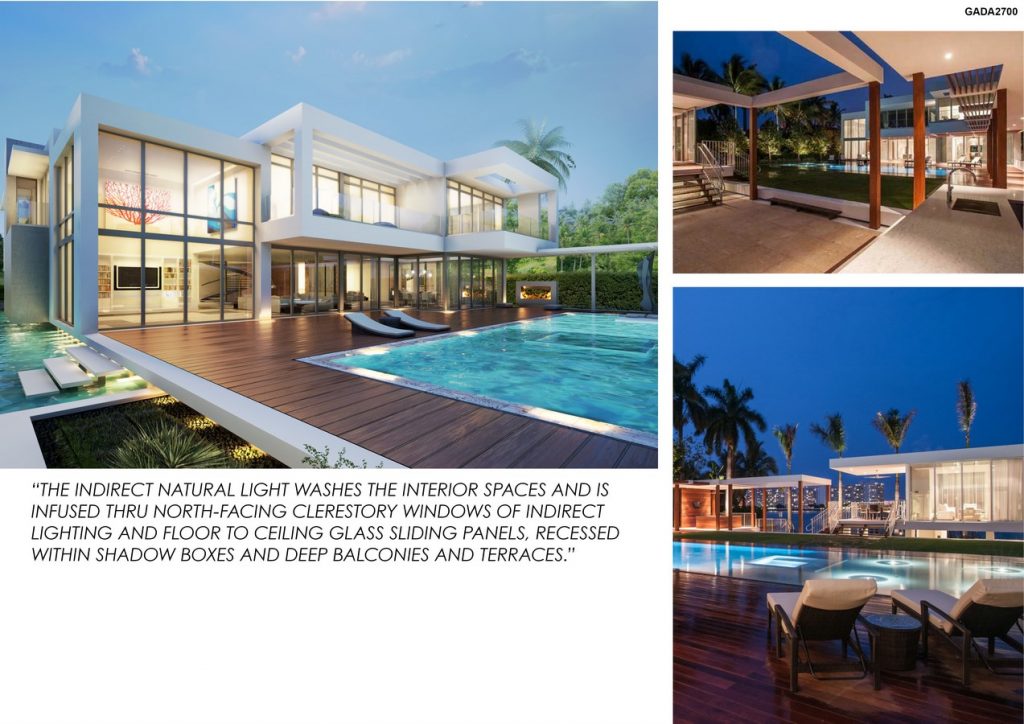 The home was inspired by Le Corbusier and Neutra Architecture, the white voided frames are supported by light-footed on its piloti-supported glass walls and adapted to a Floridian setting. The interior features a striking difference between the colors and forms, with American black walnut floors against white plaster walls and white marble bathrooms against the seductive winding staircase. The unique back yard includes a floating cabana
and  indoor/outdoor  living  areas.  Above,  a  rooftop  viewing  gallery  gives
panoramic views of Miami Beach, Government Cut, and Downtown Miami. The
luxurious experience is not only portrayed in the rear part of the home but also in
the dramatic entrance. Upon entering the home one encounters a lily pond
complimented by an exotic Tahitian pebble stone driveway and a Dominican
coral stone entryway.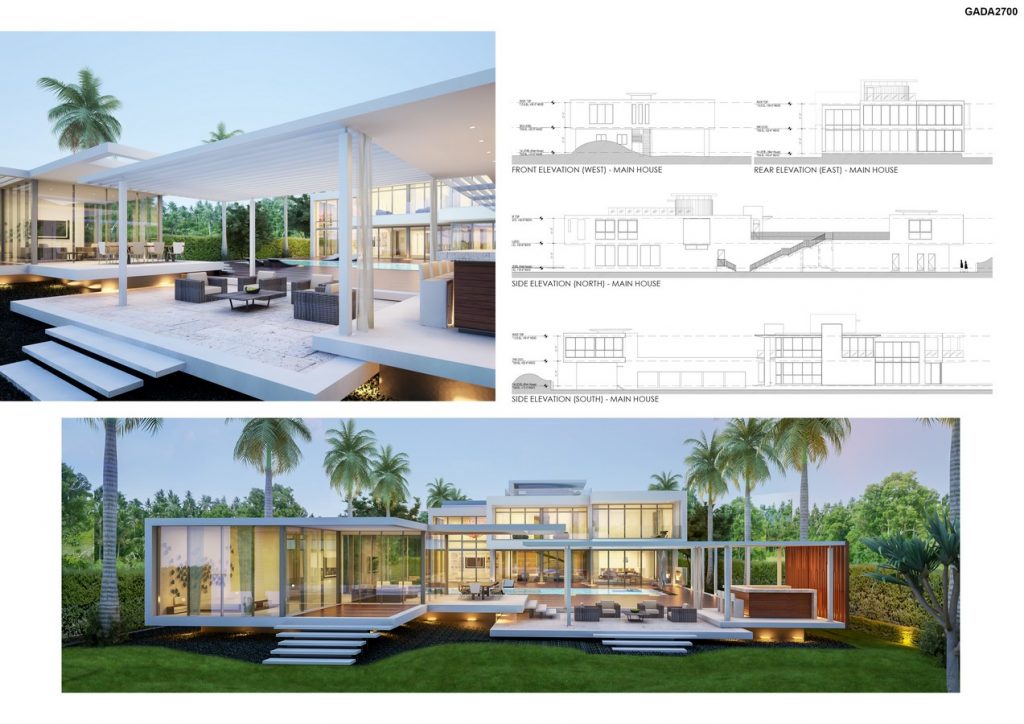 "The indirect natural light washes the interior spaces and is infused thru northfacing clerestory windows of indirect lighting and floor to ceiling glass sliding panels, recessed within shadow boxes and deep balconies and terraces."