Within the neighborhood of Koreatown in Los Angeles, Arapahoe Apartments intend to support one of the most densely populated areas in the United States, with high poverty rates. One of the main design goals for the proposed affordable housing project is to generate positive spillover effects by creating a high-quality product dedicated to the comfort of inhabitants.
Rethinking The Future Awards 2022
Third Award | Housing (upto 5 floors) (Concept)
Project Name: Arapahoe Apartments
Studio Name: Mobbil Inc
Design Team: Behrouz Bozorgnia (Project Manager), Diana Kadhim (Architectural Designer), Sagar Reddy (Program Manager), Yinghui Zhu (Structural Engineer).
Area: 98,393 SQ.FT
Year: 2023
Location: Los Angeles, California 90006
Other Credits: Omar Alassi (Renderer), Christina Ditchman ( Project Coordinator)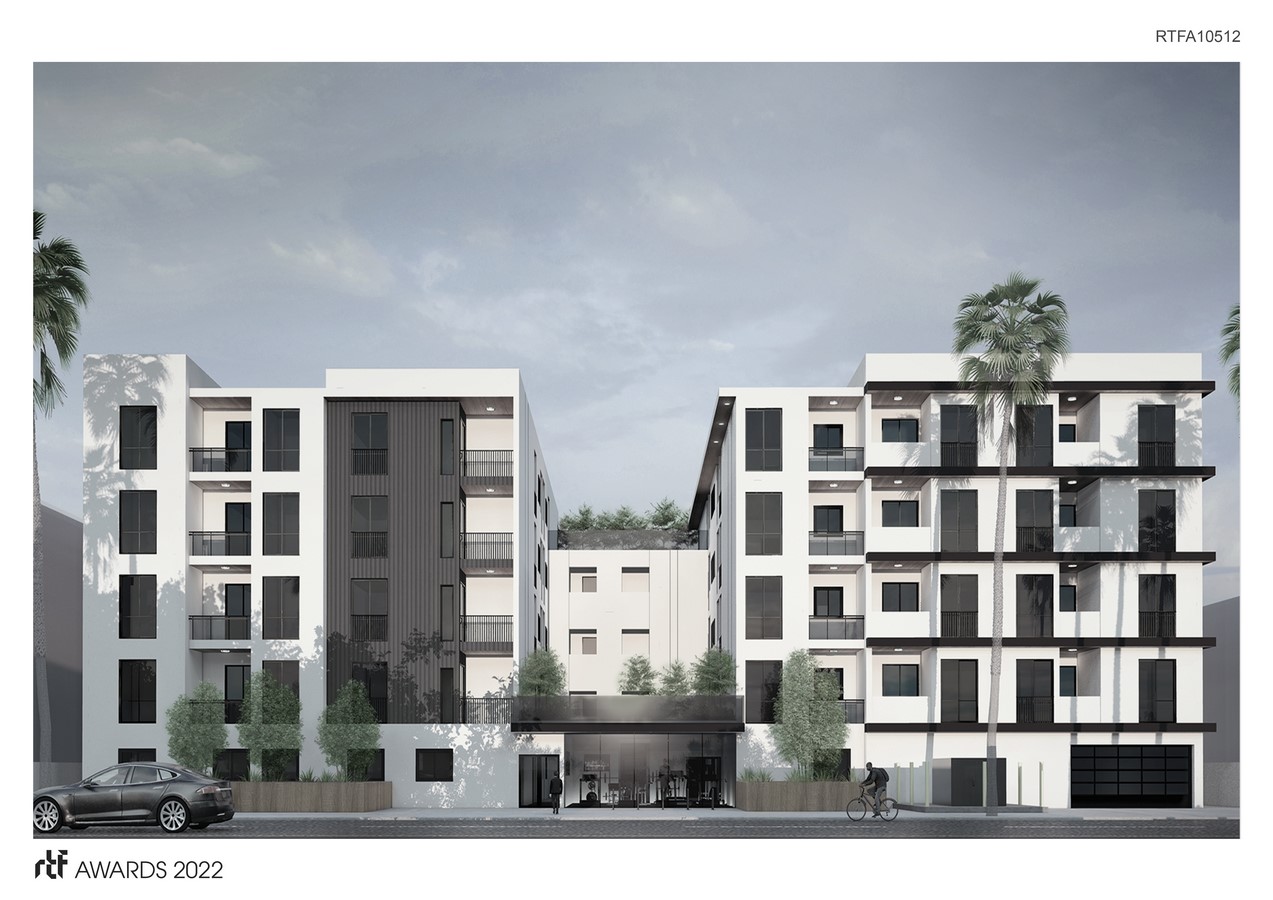 The project design utilizes density incentives to maximize the number of units from 65 units to 109 proposed units and reduce the parking spaces to 0.5 per unit, regardless of the unit type. Having a goal of making more efficient use of the property without compromising the design and the comfort of the individuals was the reason behind a functional interior and exterior layout that is compact yet open.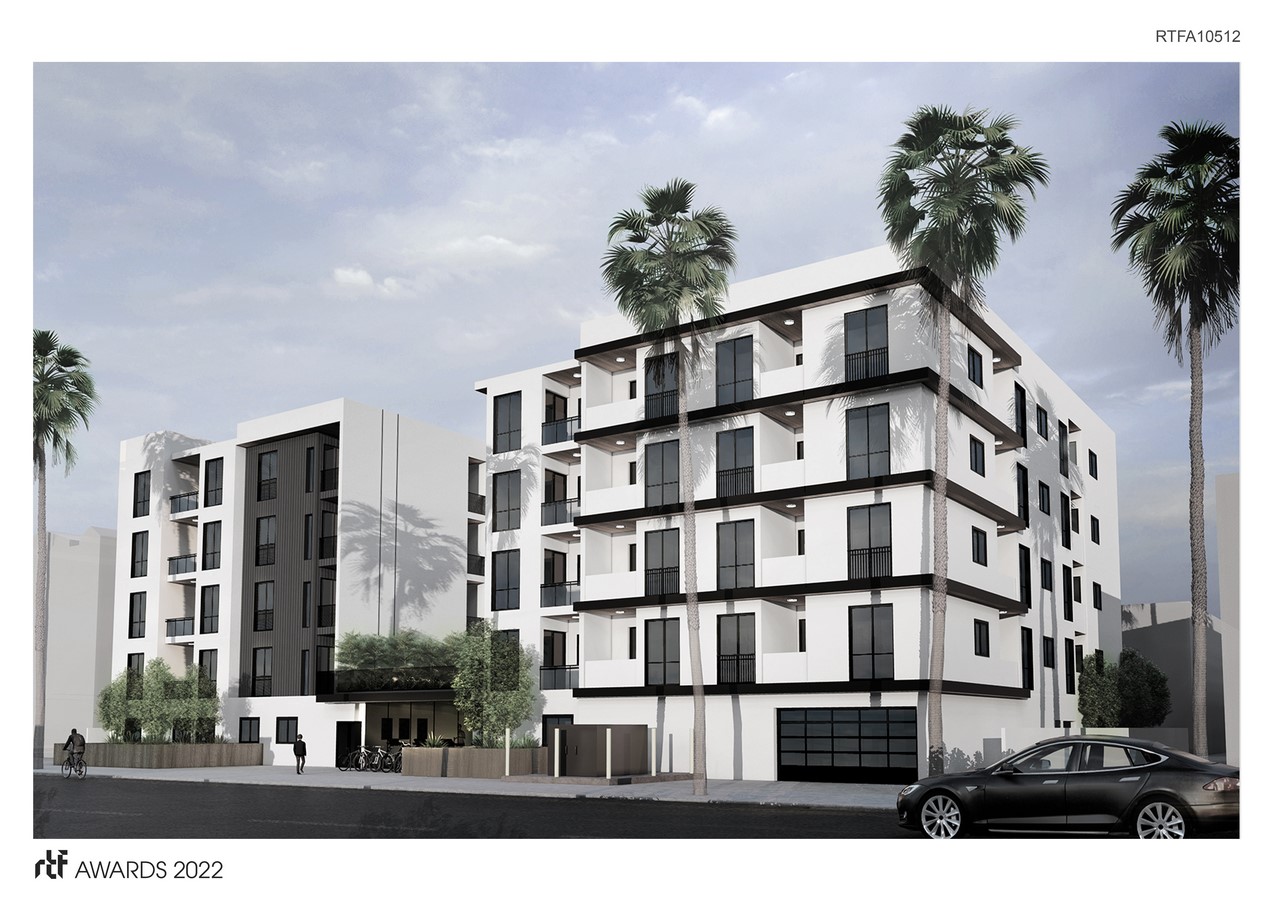 And to support the cost of construction and the life cycle of the building, the project will contain many sustainable solutions starting from the orientation of the building, solutions to mitigate environmental pollution throughout the design, and creating façades variations through articulations and affordable material. A non-complex yet appealing design will make this building desirable and initiate a conversation with the future of affordable housing.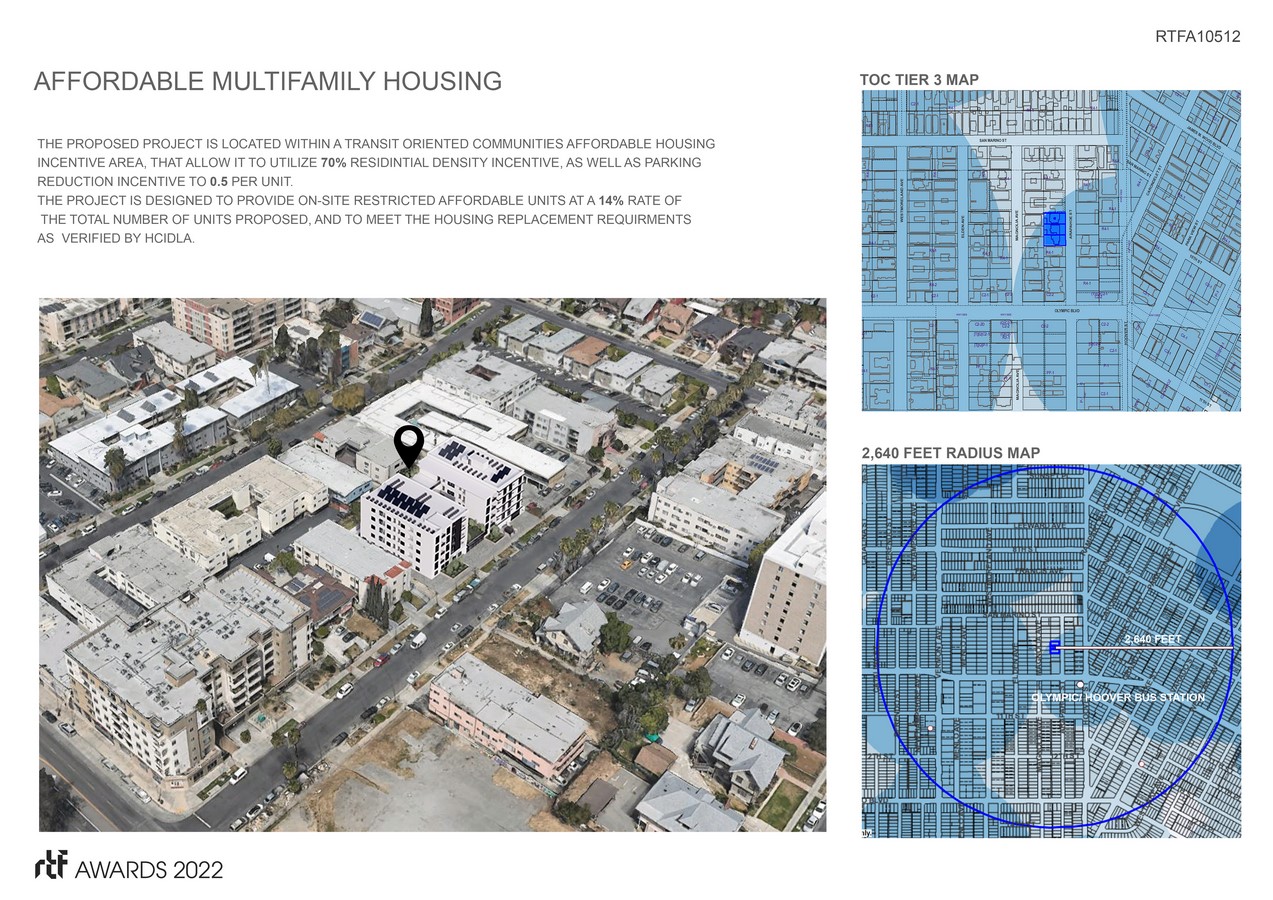 The interior layout of the common areas of the building intends to provide spaces that motivate inhabitants and enables them to connect and thrive by creating a variety of common open spaces throughout the building. The ground floor will provide a gym, a multi-purpose room, a courtyard, and an edible garden to provide fresh food for the tenants.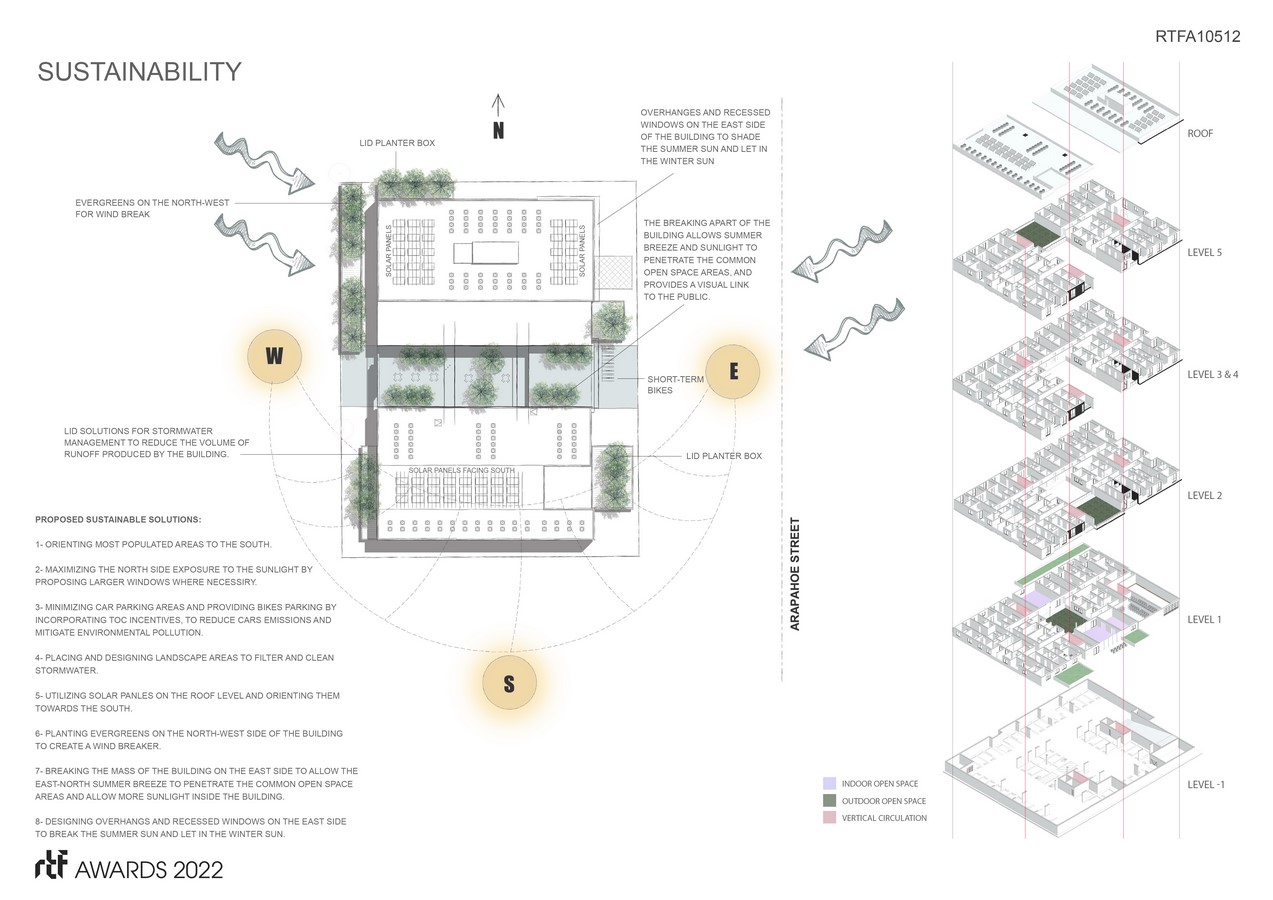 The plans also call for a rooftop garden on the second floor and a sun deck on the fifth floor. Moreover, creating the layout of compact and efficient individual units required Tweaking the design to increase usable space and deciding which amenities to include inside each unit and which can be common. Each unit layout will also be adaptable to the requirements outlined in the Americans with Disabilities Act.