AMIRÁ is located on top of a hill, above the city of Querétaro, which endows the building with privileged views of its surroundings. This visual relationship was fundamental in our design process to achieve reciprocity between the architecture and the city.
Rethinking The Future Awards 2023
Third Award | Housing (over 5 floors) (Built)
Project Name: AMIRÁ
Category: Housing (over 5 floors) (Built)
Studio Name: ARCHETONIC
Architectural Project: ARCHETONIC / Jaime Micha Balas + Jacobo Micha Mizrahi + Alan Micha Balas.
Design Team: Jorge Pineda Flores, Eduardo Brito Flores, Rubén Velázquez Martínez, Gustavo O´Farrill Ferro, Rodrigo Muñoz García, Moisés Bissu Palombo, Alejandro Lastiri, Leonardo Moreno, Alfredo Monterde Alarcón, Ricardo Martínez Mathey.
Area: Phase 1: 31,800 m2, Built.
Year: 2022
Location: Querétaro, México
Consultants:
Structural engineering: AAPPSA
Construction: Archetonic + GSEBI
Installations: LINSMAN, CYVSA
Photography Credits: Rafael Gamo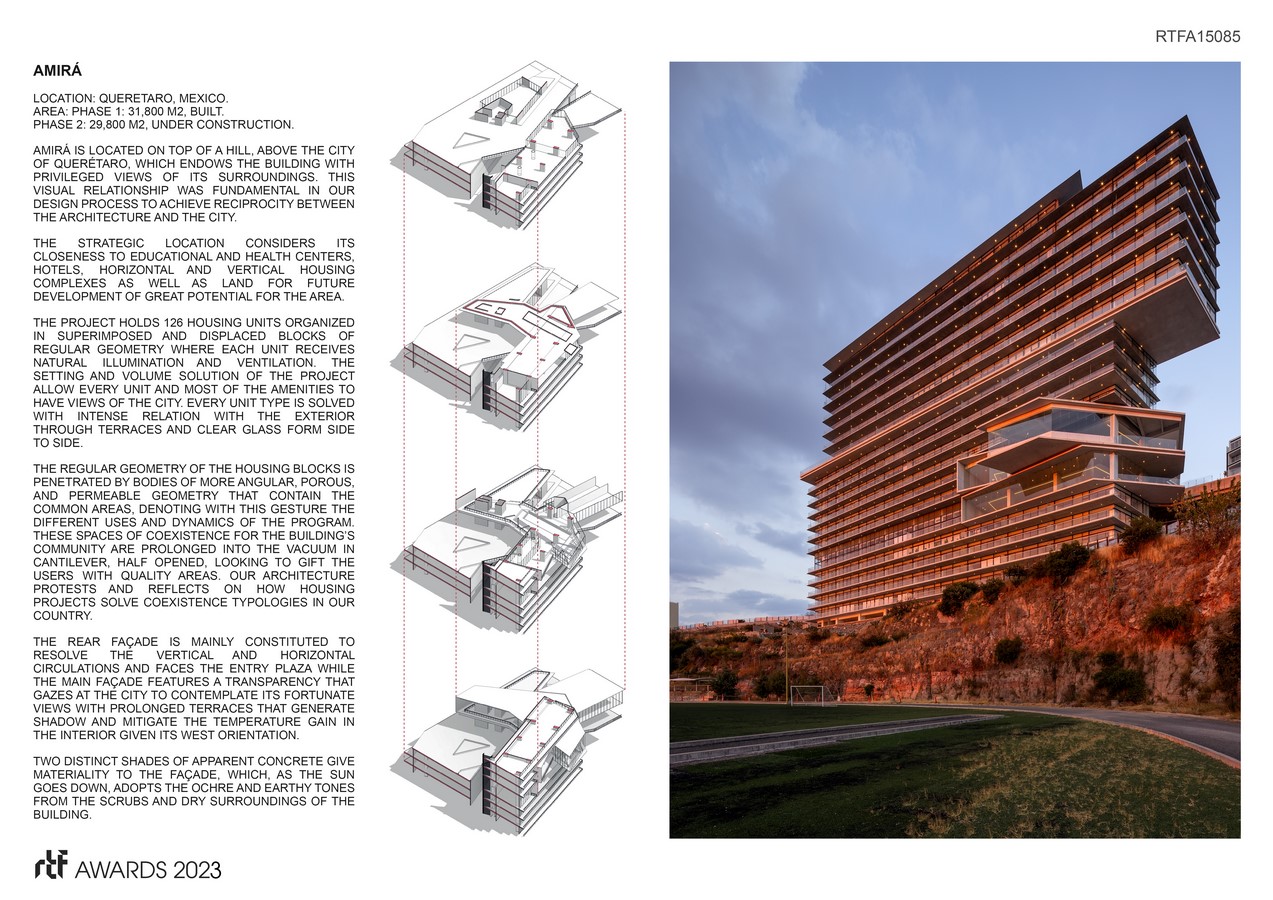 The strategic location considers its closeness to educational and health centers, hotels, horizontal and vertical housing complexes as well as land for future development of great potential for the area.
The project holds 126 housing units organized in superimposed and displaced blocks of regular geometry where each unit receives natural illumination and ventilation. The setting and volume solution of the project allow every unit and most of the amenities to have views of the city. Every unit type is solved with intense relation with the exterior through terraces and clear glass form side to side.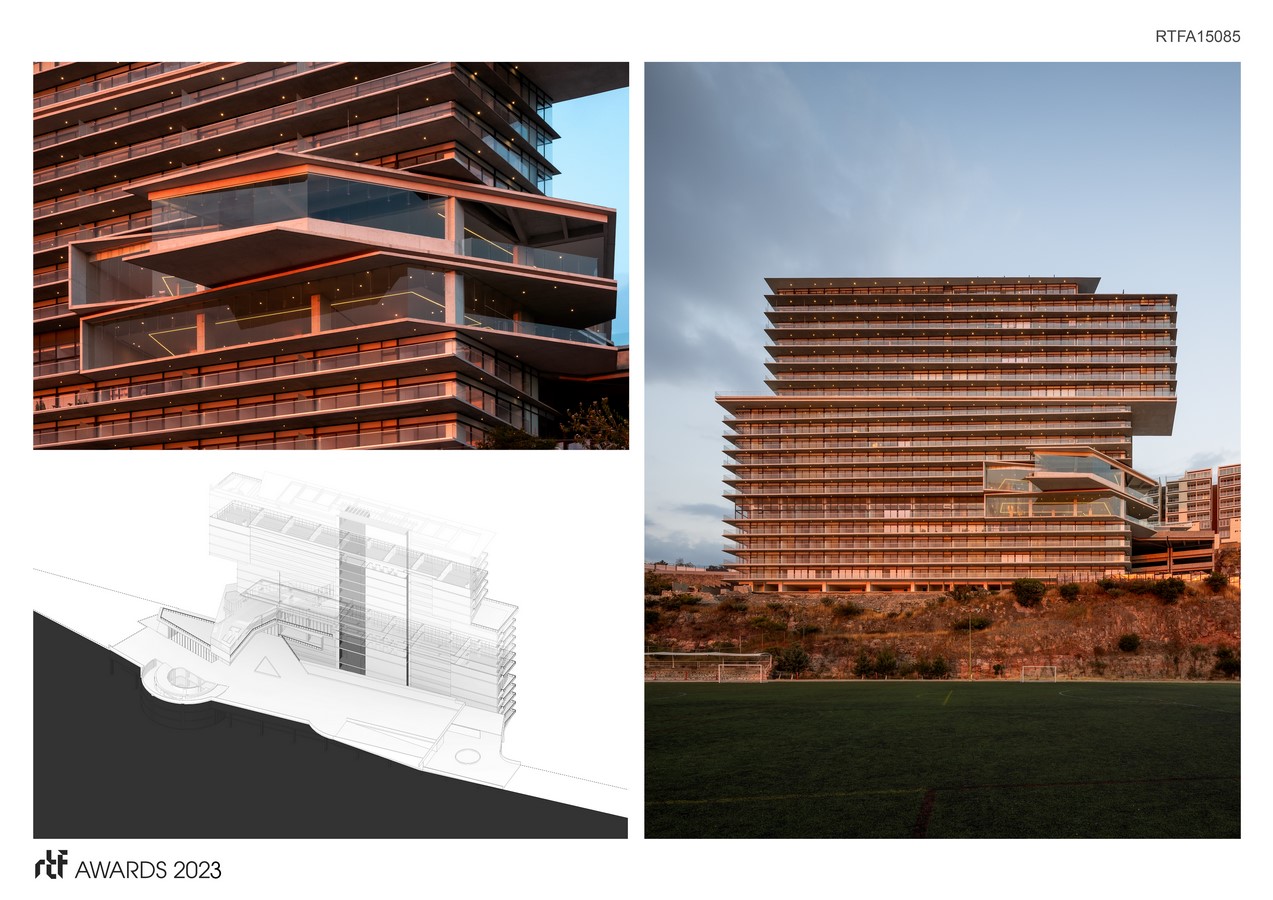 The regular geometry of the housing blocks is penetrated by bodies of more angular, porous, and permeable geometry that contain the common areas, denoting with this gesture the different uses and dynamics of the program. These spaces of coexistence for the building's community are prolonged into the vacuum in cantilever, half opened, looking to gift the users with quality areas. Our architecture protests and reflects on how housing projects solve coexistence typologies in our country.
The rear façade is mainly constituted to resolve the vertical and horizontal circulations and faces the entry plaza while the main façade features a transparency that gazes at the city to contemplate its fortunate views with prolonged terraces that generate shadow and mitigate the temperature gain in the interior given its west orientation.
Two distinct shades of apparent concrete give materiality to the façade, which, as the sun goes down, adopts the ochre and earthy tones from the scrubs and dry surroundings of the building.