The project entails merging two existing units of a duplex into a single, remodeled residential space. The process involved a complete relayout and replanning of the interior function to optimize the use of space and create a cohesive, functional design.
Rethinking The Future Awards 2023
Second Award | Private Residence (Large) (Concept)
Project Name: Xixi Road Hangzhou Residence
Category: Private Residence (Large) (Concept)
Studio Name: PLUS PERCENT
Design Team: Keesen Wong, Xiao Tong
Area: 2460sqft / 246sqm ( 2 floors  +  rooftop)
Year: 2020
Location: Hangzhou, China
Consultants: Lighting Consultant: Laikuen Chee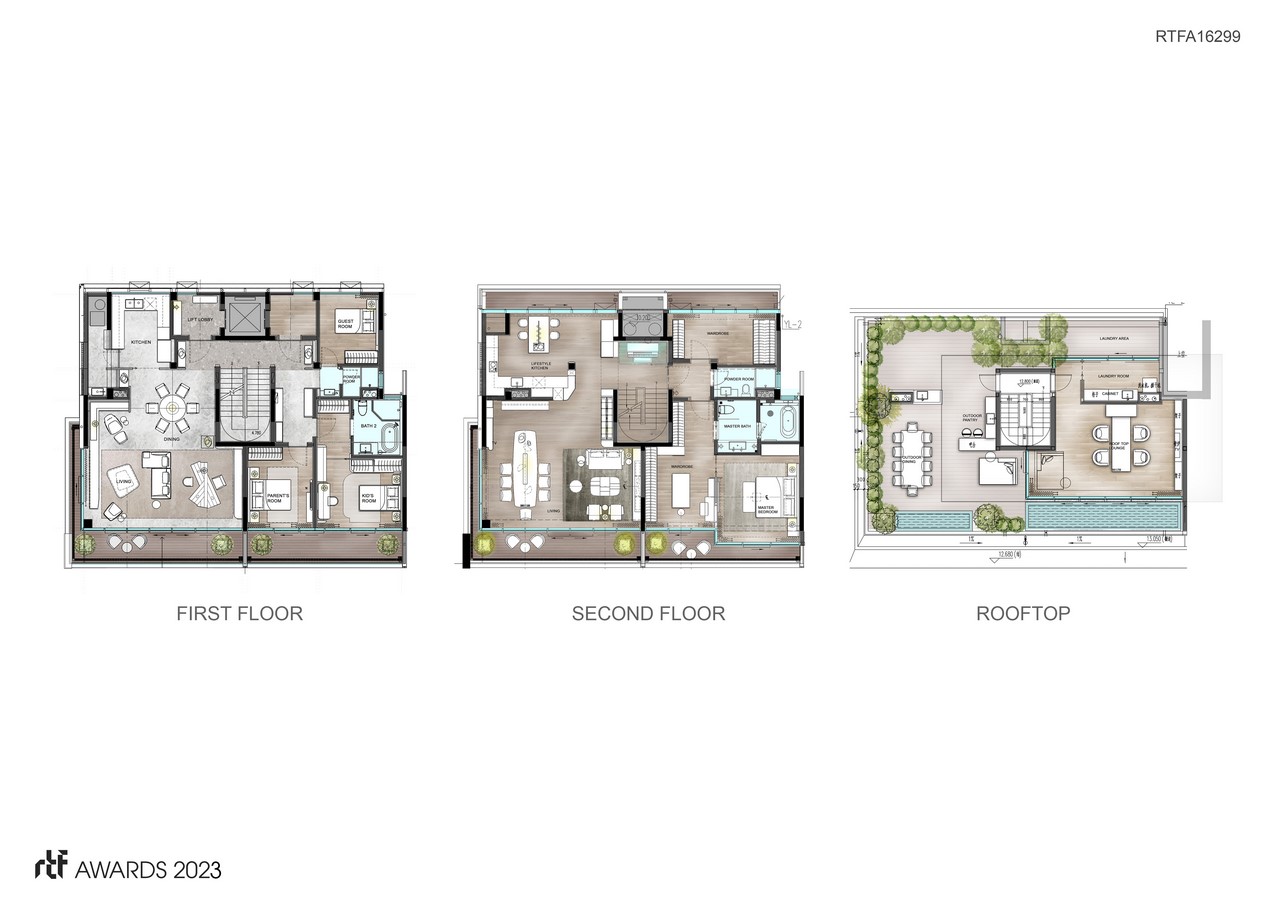 This private residence project in Hangzhou showcases breathtaking contemporary design. Throughout the interiors, an iconic sculptural up light delights with soft, organic lines, creating a sense of flow and energy in each room. The finish selections feature a neutral color scheme with subtle tone variations, making the space dynamic and full of life while still retaining a calm and relaxing feel. The use of brass finish adds elegant accents and a touch of luxury to the design.
1st floor is dedicated to family and kids, while the 2nd floor is designed for the clients and their friends to chill and hang out. The dwell area on the 2nd floor features a huge dining table that can be used for multiple functions, including gatherings and entertaining guests.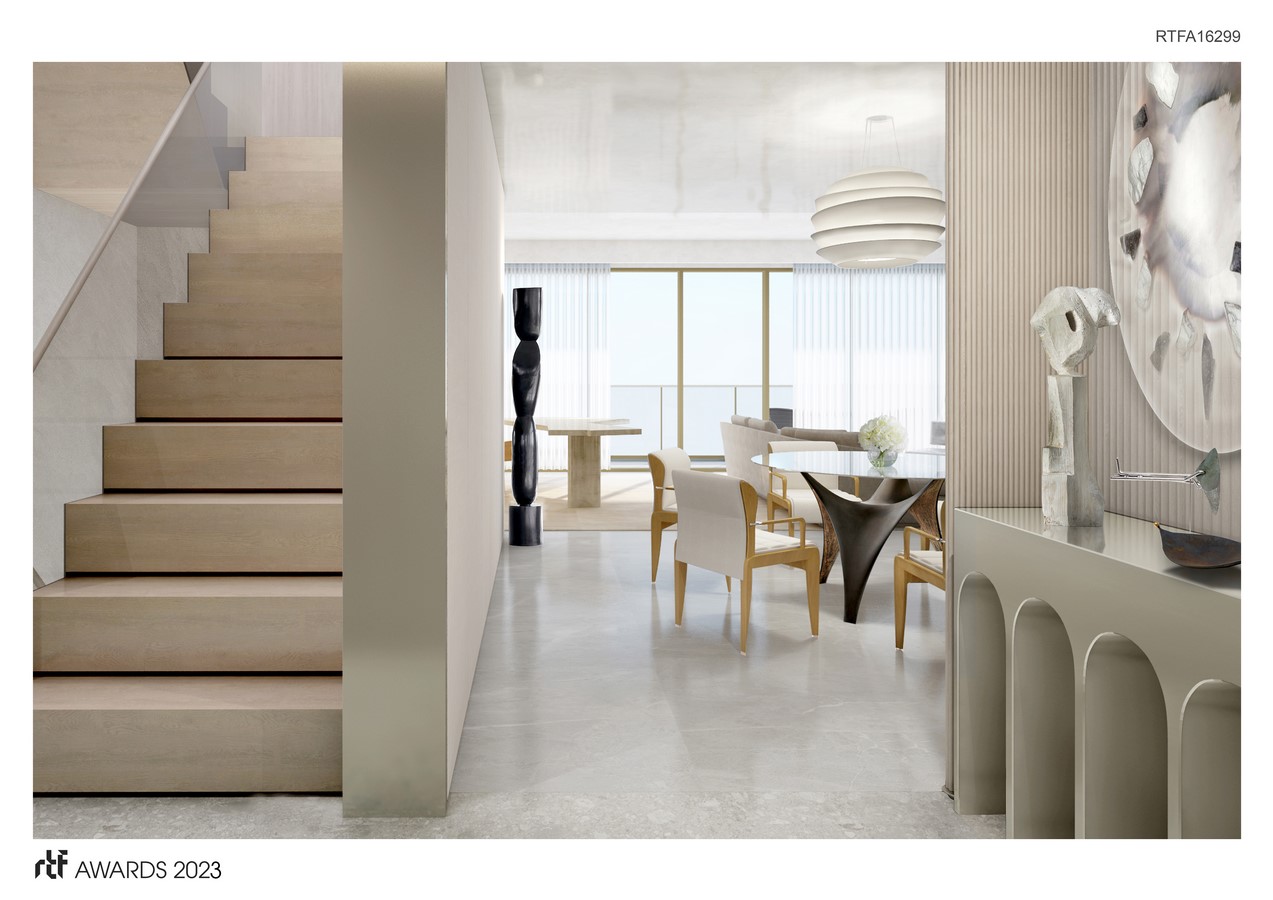 The bright, airy interiors are perfect for clients who enjoy multifunctional spaces that incorporate zones for relaxing, dining, and working. The space is designed as a whole, weaving different material textures and incorporating organic forms and shapes to create a harmonious and cohesive look. The modern bedroom is a true masterpiece, with artisan furniture pieces adding a unique and personalized touch.
Master walk-in-wardrobe with dressing table features plenty of storage space with clean lines, an uncluttered design, and a soothing chromatic palette. Lots of light and a timeless aesthetic create a functional and inviting space that is sure to impress.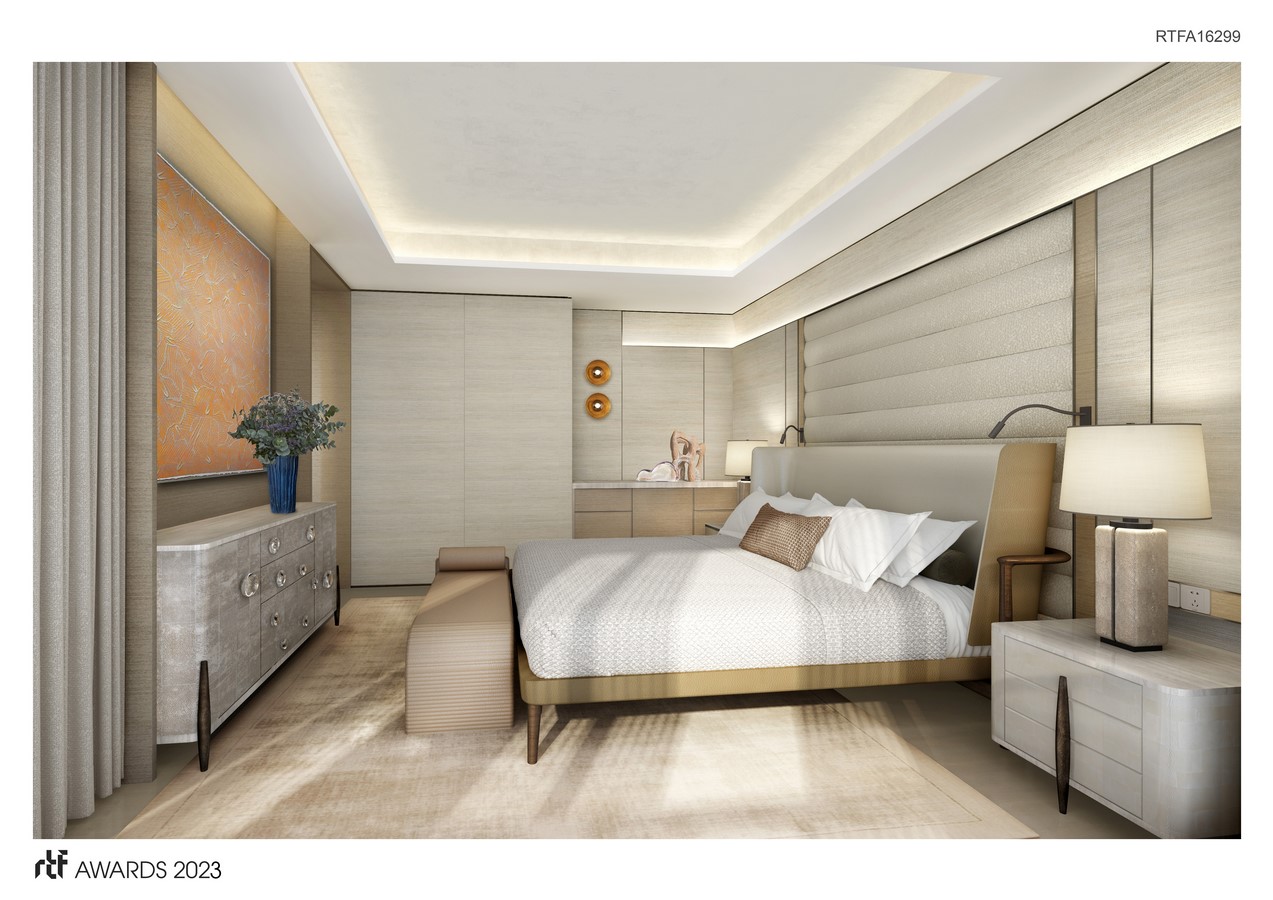 The bathroom design features a seamless custom marble double basin and matching vanity top, creates a sense of intimacy and connection. Every detail has been carefully considered, from the design and materials to the craftsmanship, to create a space that functions well and is designed with love.
The rooftop of this private residence project in Hangzhou boasts a panoramic view of the scenic Westlake landscape and is designed to be a versatile space for the clients and their guests. The rooftop functions as a BBQ area, a chill-out zone, and a cozy reading corner, with a designated tea corner for relaxation. It is a perfect spot for friends and family to gather and dwell while enjoying the breathtaking view.
Overall, this private residence project in Hangzhou is a beautiful example of contemporary design that is both functional and inviting.