Woven rope wall panels offer noise dampening decor for hotels, restaurants, residences & resorts. Designed not only as a delightful wall texture, these panels soften sound in busy spaces using all-natural, bio-degradable, American-made materials.
Rethinking The Future Awards 2021
First Award |  Interior Design Elements (Built)
Project Name: Woven Wall Panels
Studio Name: BroCoLoco
Design Team: Aaron Scales, Cassie Scales, Jared Scales
Area: 144 sq.ft.
Year: 2020
Location: JW Marriott, Tampa, FL; All Set Restaurant, Silver Spring, MD
Consultants: DAC Art Consulting (art admin/Tampa), Champalimaud Design (interiors/Tampa), General Facility Care LLC (installation/Tampa), Streetsense (interior design/Silver Spring)
Photography Credits: Aaron Scales (images 1, 2, 4, 5), Wayne Chinock (image 3)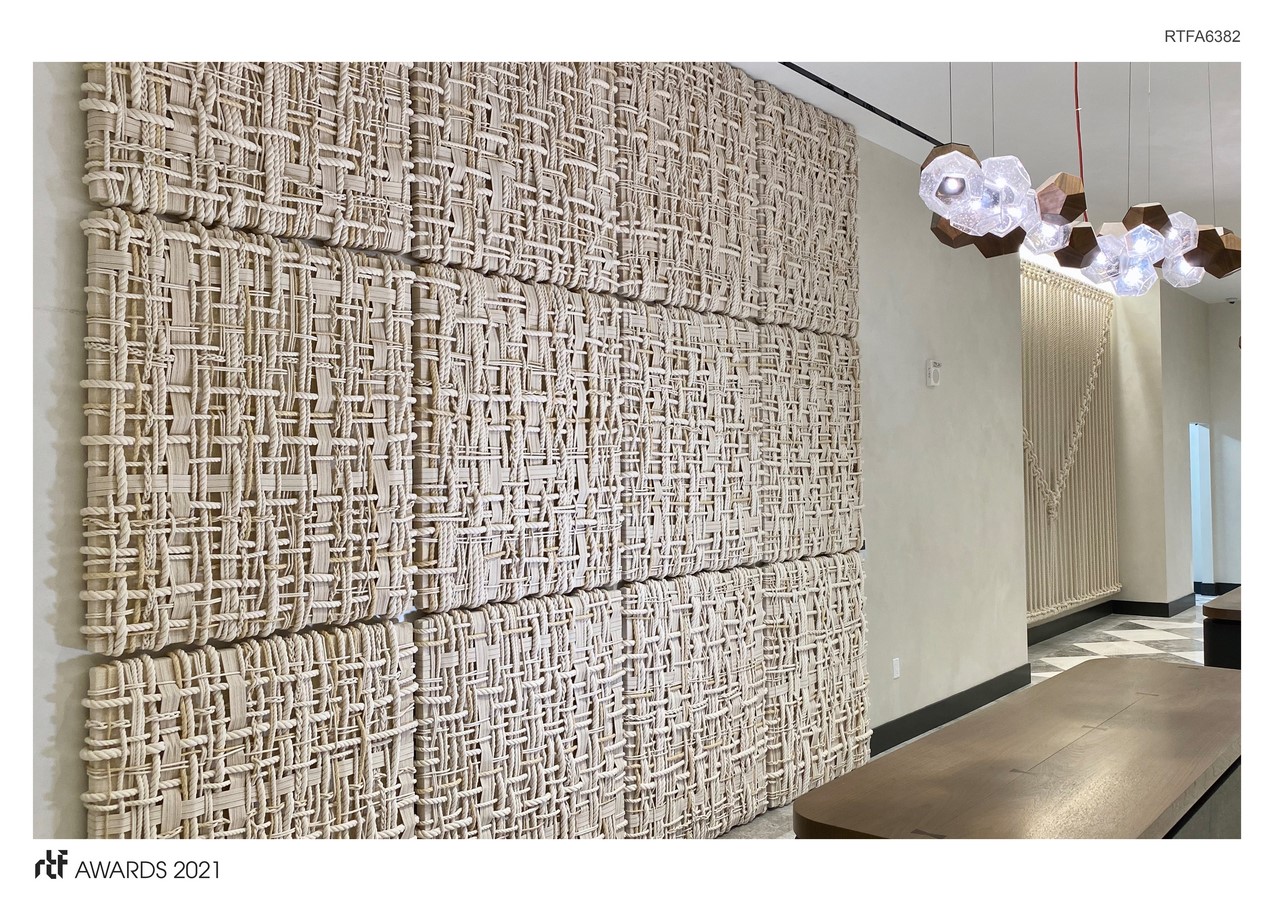 Standard panels are fabricated at 3' W x 4' H but can be ordered in custom sizes and colors and installed as easily as hanging a picture. Designed to be as light-weight as possible, these hand-woven wall panels fit in standard crating for easy shipping worldwide with optional onsite or video support from our team.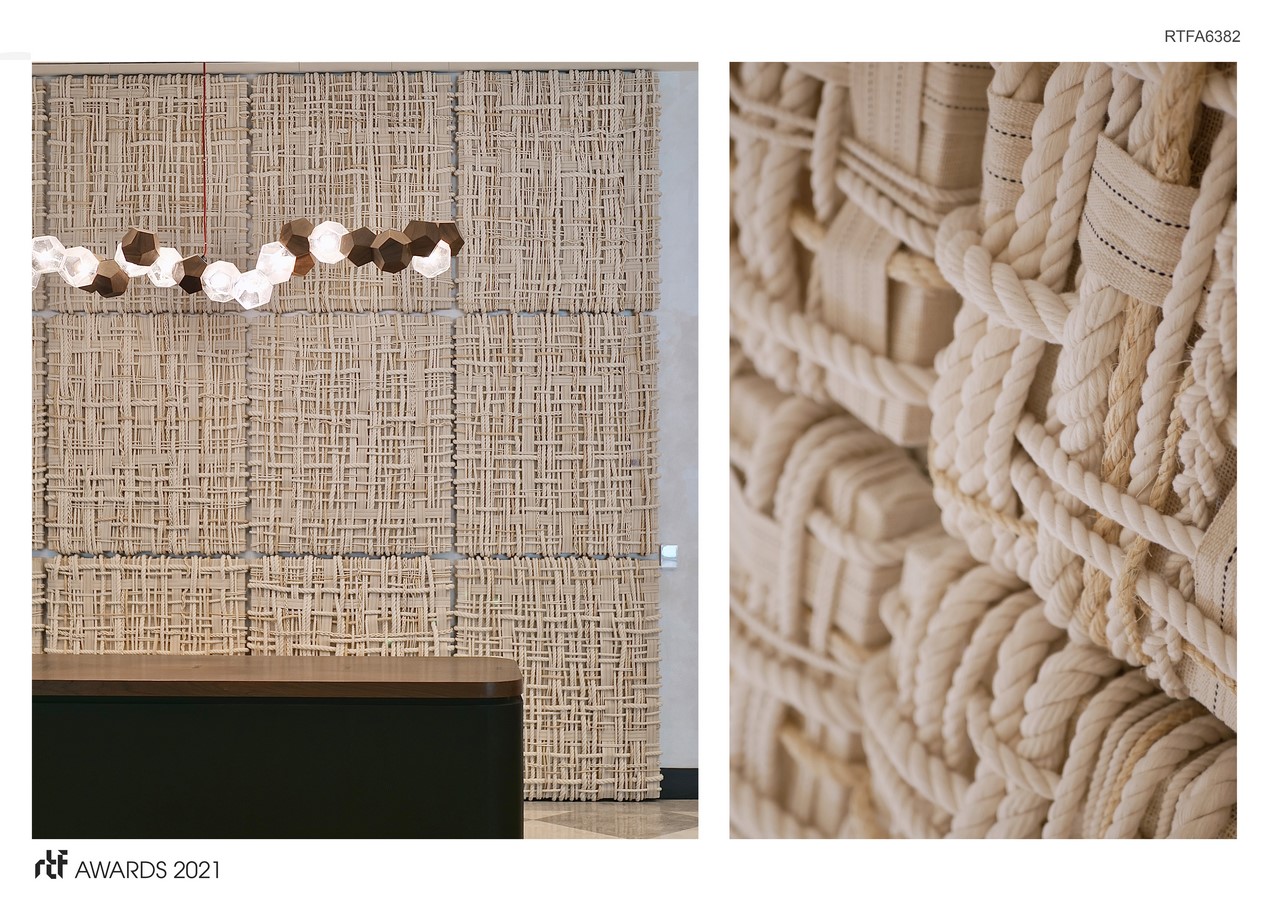 Flame resistant with nearly no VOCs,they are woven from a combination of cotton, chenille, and sisal ropes. Product colors are offered in natural, all-black, and snow white, with optional detailing of luxe buffalo leather or satin cord.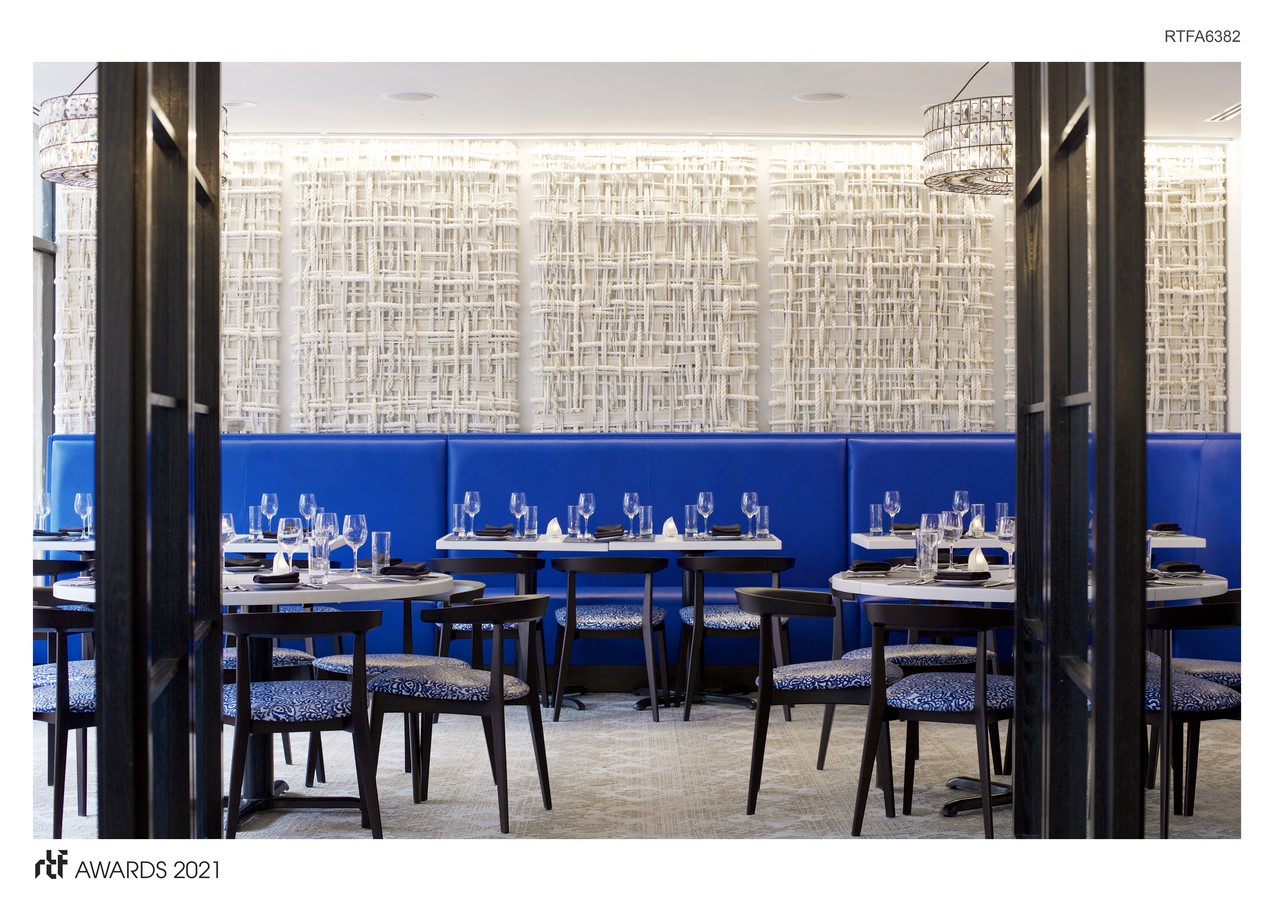 Variations are in development for outdoor applications like coastal properties that expand on the all-natural ethos but sustain under inclement weather.