The bright white exterior of this angular home gives it a clean look and sets it apart from the other houses around it. Not only does the simple architectural decision strongly reference the contemporary movement, it also provides owners with a canvas for a non-invasive experimentation with shape, color and texture.
Rethinking The Future Awards 2021
Third Award |  Private Residence (Small-medium) (Concept)
Project Name: White house
Studio Name: DUART ARCHITEKCI
Design Team: Robert Badura
Area: 279,6 m2
Year: 2020
Location: Stare Babice ( near Warsaw) Poland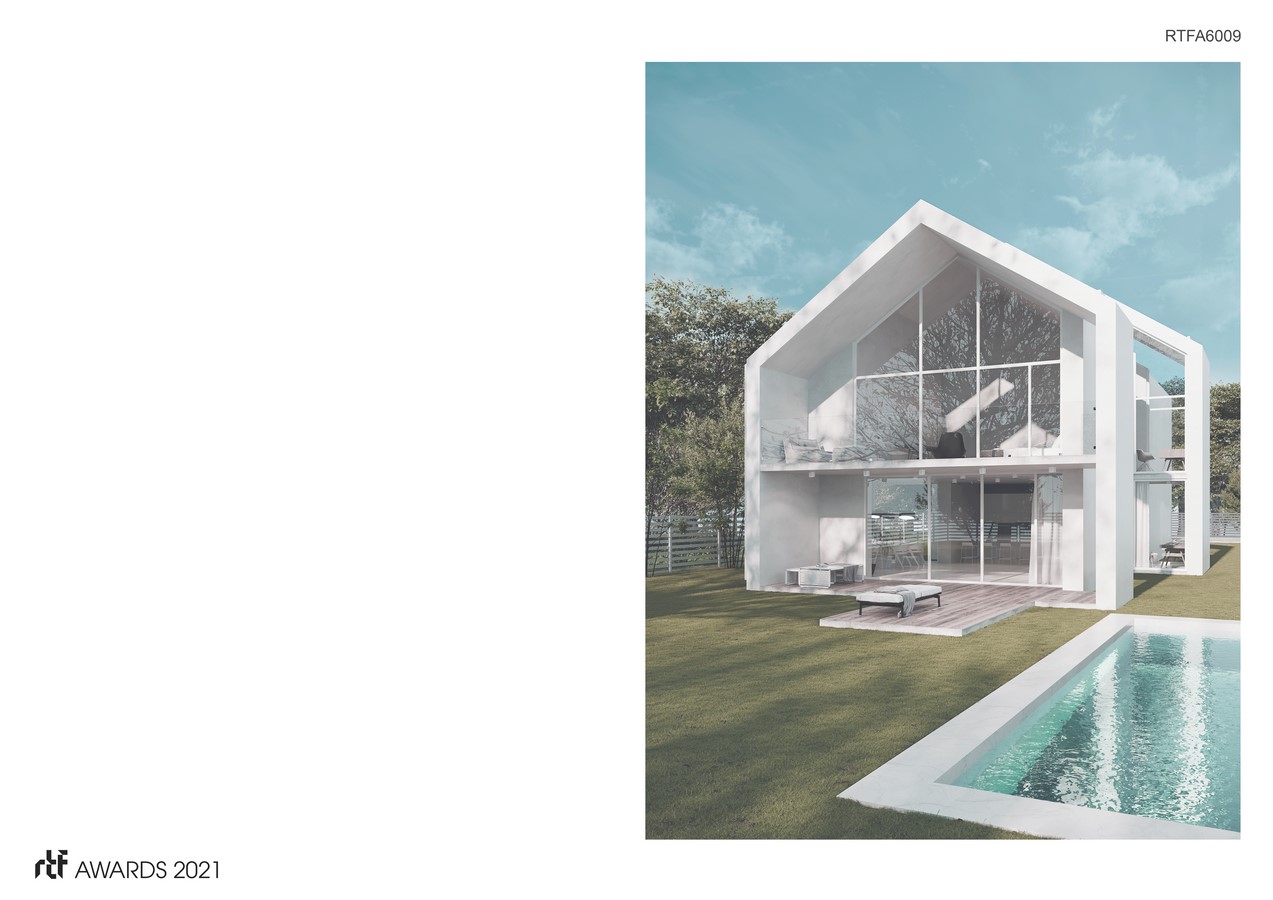 The building has an oblong character due to the width of the building plot.
The function of the building has been accentuated with a body that consists of five parts shifted relative to each other, thanks to which we create the possibility of lighting the building front and garden.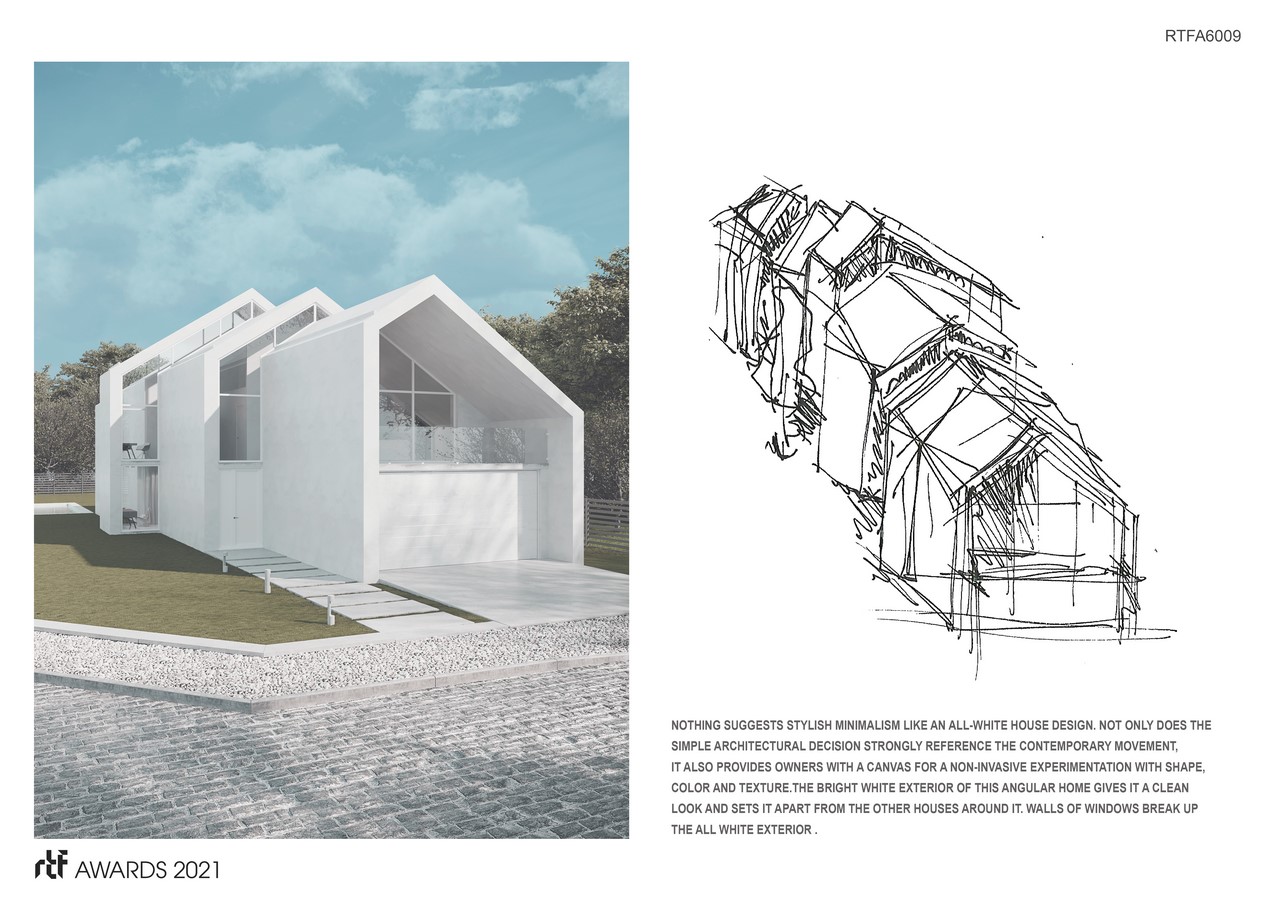 The white color allows the building to be light, giving the impression of a solid made with the ORIGAMI technique. This underlines its different character.
Large windows on this bright white house ensure that the inside is just as bright as the outside.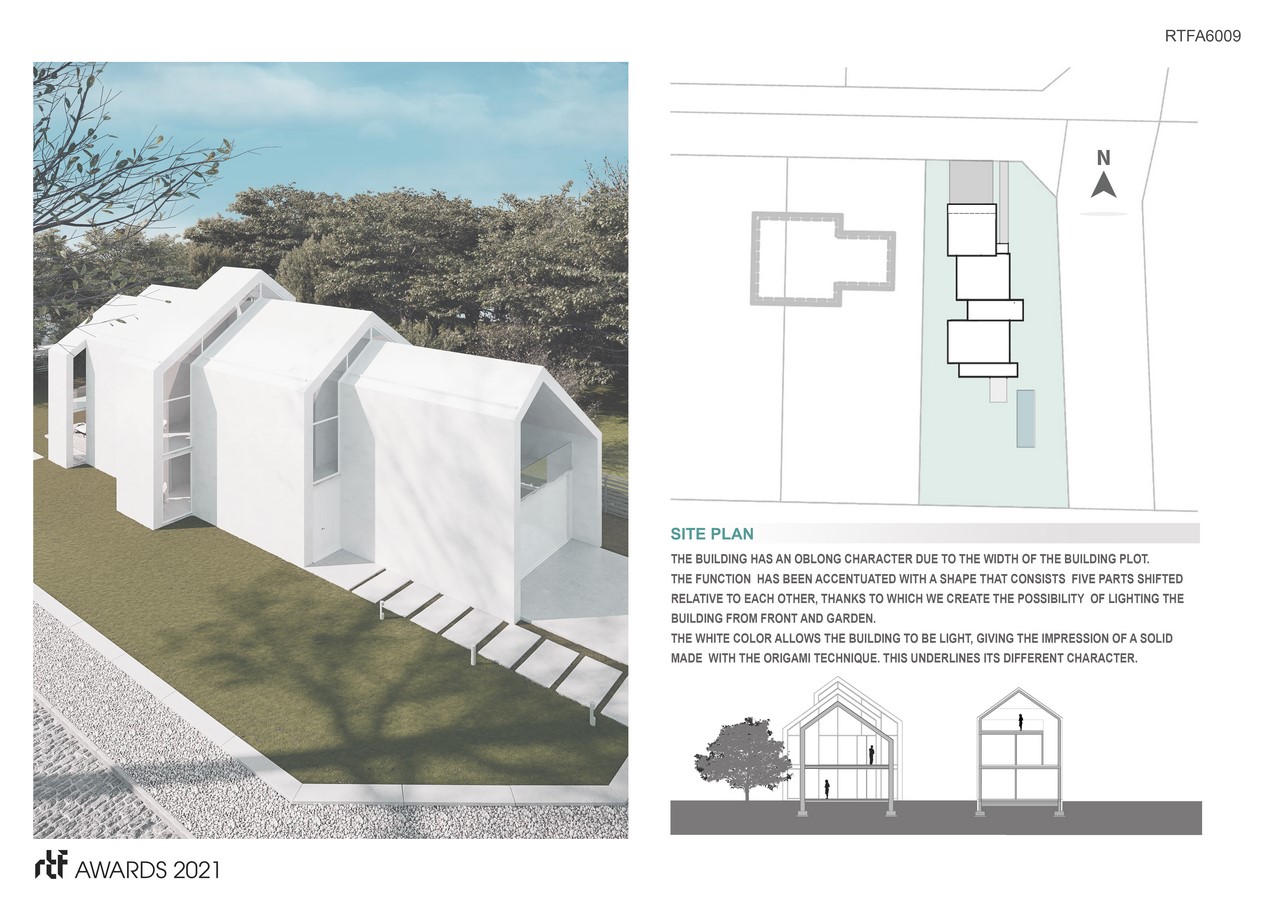 In addition, the all-white house design also opens up a lot of potential for the interior of the house. The home can be arranged to be contemporarily chic with wooden furniture that provides an agreeable juxtaposition or a more vibrant choice of pieces that will artistically jump out.